This article has been reviewed by Wego's editorial team to ensure that the content is up to date & accurate.
Reviewed September 2023
The United Arab Emirates has become an increasingly popular destination for expats from around the world. Opportunities exist all over this culturally diverse country. The heart of the UAE, Dubai, in particular, enjoys a thriving and cosmopolitan culture that balances hard work with social events, lively nightlife and a wealth of outdoor and indoor activities for those working in the UAE.
If you're interested in living and working in Dubai and the UAE, here's all you need to know about applying for a Dubai work visa; its fees, requirements, and more.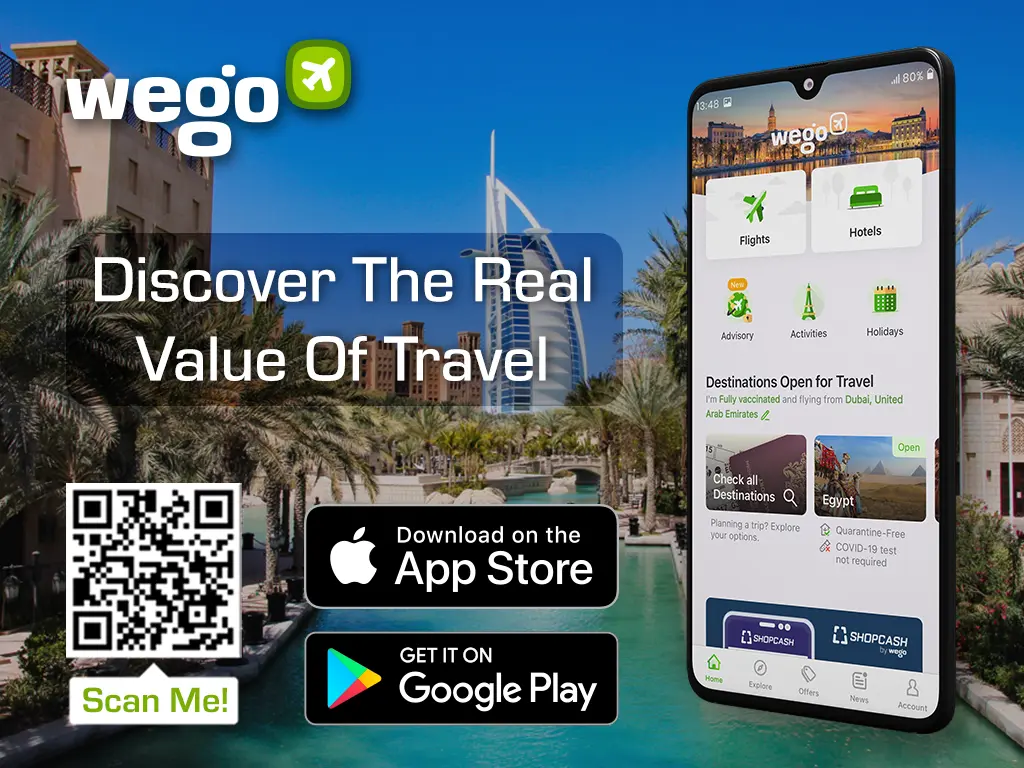 Dubai & UAE work visa 2023
The expatriates who wish to work in the Emirates need to apply for a UAE work permit or a work visa to be legally employed in the emirate. A work permit (entry permit) is a document issued by the Federal Authority for Identity and Citizenship that allows foreigners to enter and work in the UAE legally for a certain period of time.
The Dubai work visa (Residence visa) is issued to foreigners once they are already inside the country and have entered using the entry permit. When moving to the UAE, you will ultimately need to get a residence visa, on which your work permit will be listed.
Dubai & UAE work visa types
In Dubai, there is one type of work permit. This work permit is often referred to as a labour card. However, employees will need to obtain an entry visa, a residence visa, and an Emirate ID card before applying for a work permit.
However, under the new UAE visa rules, the UAE has recently introduced an entry permit for temporary work missions that allows visitors holding a temporary work assignment (such as probation testing or project-based mission sponsored by the employer) can apply for the entry permit for a temporary work mission. A visitor can apply for this entry permit if they are a relative or friend of a UAE citizen or resident.
Furthermore, the validity of all entry visas will now be available for single or multiple entries and will be valid for 60 days from their date of issuance. They can also be renewed for similar periods. Some of the requirements include:
a temporary work contract, or
a letter from the employer clarifying the visit purpose
proof of health and fitness to work.
Dubai & UAE work visa age limit & categories
Any foreigner over the age of 18 can choose to work in Dubai and the rest of the UAE, provided they meet the following standards as set up by the Ministry of Human Resources and Emiratisation (MoHRE).
Based on their academic qualifications/skill sets, foreign workers are divided into three categories:
category 1: Holding at least a bachelor's degree
category 2: Holding a post-secondary diploma in any field
category 3: Holding a high school diploma
Dubai & UAE work visa requirements
To obtain a work permit and Residence visa in the UAE, employees will need the following documents:
a valid passport and a photocopy
passport photos
copies of academic qualifications. (Your qualifications have to be authorized by the UAE Embassy or consulate in your country as well as from the Ministry of Foreign Affairs of your country)
copies of the applicant's birth certificate (and marriage certificate if applicable).
an Emirates ID card
an entry permit from the Ministry of Labor
a medical certificate, issued by a government-approved health centre in the UAE.
proof of accommodations in the UAE, such as a copy of a lease agreement
a copy of a company card from the employer
a copy of the company's commercial license
evidence that the applicant has sufficient financial means to support themselves in the UAE
proof of payment of the application fee.
Dubai & UAE work visa validity
When the applicants first receive a work permit, it is valid for 30 days and can further be extended for 30 days. Thus, applicants can stay in Dubai for 60 days, during which their employer must arrange to get a Residence Visa, an Emirates ID, and their Labour Card.
It is the Residence Visa in addition to the Labour Card which allows travellers to live and work in the UAE legally. The Residence visa and the associated work permit usually last for one or two years, depending on your employment contract.
The UAE's Federal National Council (FNC) has approved extending work permits from two years to three. The move aims to reduce the financial burden of obtaining work permits. The FNC Committee on Financial, Economic, and Industrial Affairs suggested increasing the duration to three years, along with waiving work permit fees for job changes.
The FNC also approved a recommendation that workers spend at least one year with an employer after the probation period, although this requirement can be waived with employer agreement. The extension of work permits offers greater flexibility and potential cost savings for individuals working in the UAE.
How to apply online for a Dubai & UAE work visa?
To start the necessary procedure to obtain your employment visa and work permit, you need an employer willing to hire you. There are three stages in the process of obtaining a UAE work visa:
Obtaining an entry visa for the UAE
To begin the process of obtaining an Employment Entry Visa (Pink visa/Residence visa), the employer will need to follow the procedure as follows:
apply for visa quota approval on your behalf. The Ministry of Labour (MOL) will approve this
submit an employment contract to the MOL. You will be required to sign this contract
the Ministry must approve the work permit application before issuing an employment entry visa. With the approval and visa secured, you will need to enter the UAE within two months
upon entering the UAE with a Pink visa, you will have a period of 60 days to obtain a residence visa and formal work permit
Obtaining an Emirates ID
An Emirates ID is required for the medical screening. To apply for an ID, you need to provide your entry visa along with an original passport and a copy. Employees need to apply in person at the Emirates Identity Authority (EIDA) centre.
Obtaining a residence visa and work permit
To apply for a Residence visa, you will need all of the required documents, as mentioned above.
Once your company secures visa quota approval from the Ministry of Labour, you can sign your contract and return it to the employer. At this point, the employer can apply for a work permit on your behalf. The work permit will be listed as part of the Residency visa. On approval of the work permit, the employee is then allowed to begin working officially.
Receive the employment entry visa
The applicants will now receive an Employment Entry Visa (Pink visa) at the airport. It allows applicants to live in the UAE for two months while they finish their residency visa application.
Once you are in the UAE, you will need to undergo a medical screening and attend the Emirates ID service centre (sometimes known as a Customer Happiness Center)  to show your passport and entry permit and undergo biometric tests. The Ministry of Labor will further receive your medical results and employment contract, which is used to process you onto the payroll system.
Collect your Emirates ID
The applicants will now have their Residence visa stamped into their passports. Once applicants have this, they may open a bank account and access government services. After ten days, applicants can collect their Emirates ID card.
The employment visa for Dubai, or any other emirate in the UAE, comes with specific rules ensuring the workers' rights are not violated.
What is the price of a Dubai & UAE work visa?
According to some sources, the following are prices for a work permit in the UAE:
category 1 – AED 300 (USD 81.67)
category 2 – AED 500 (USD 136.12) to AED 2000 (USD 544.50), depending on whether the worker is skilled or unskilled
category 3 – AED 5000 (USD 1,361.25)
Dubai work visa for 2 years – AED 3000 (USD 816.75) to AED 7000 (USD 1,905.75)
[Total: 160 Average: 4.6]