This article is reviewed regularly (on a monthly basis) by Wego's editorial team to ensure that the content is up to date & accurate.
Updated 25 August 2021
Living and working in Canada is considered by many as an attractive proposition due to a number of reasons. Chief among them are the excellent education system, high standard of living, and most importantly, quality of life.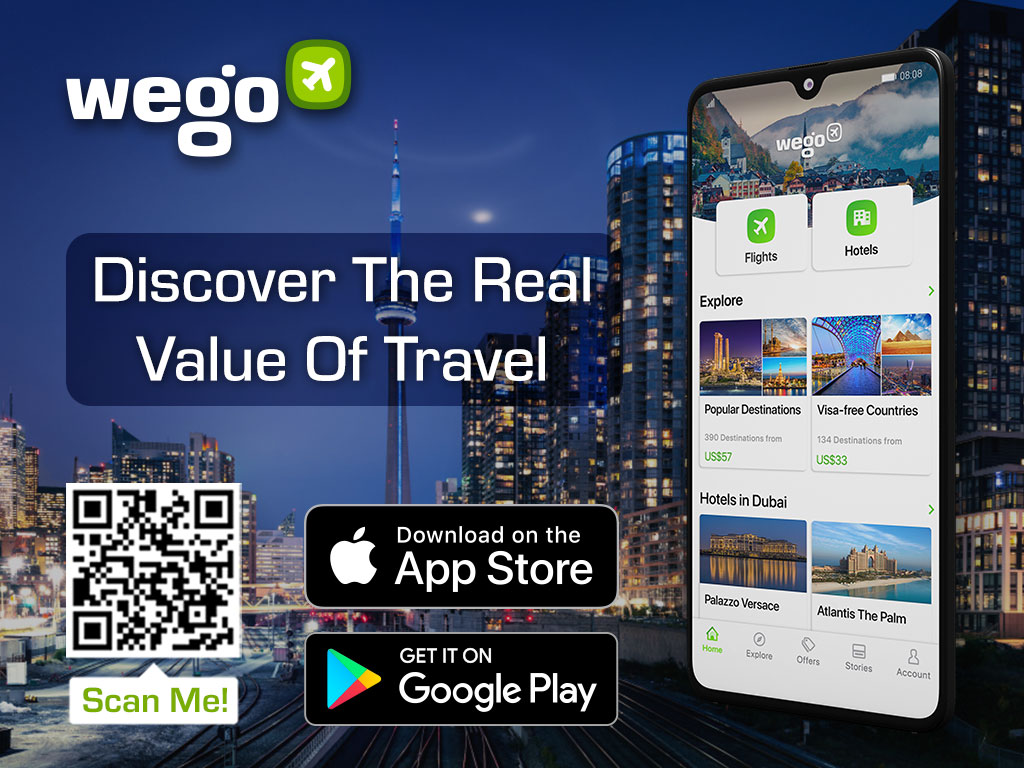 Prior to the pandemic, Canada's flexible immigration system saw the country welcoming close to 200,000 foreign skilled workers per year. If you're interested in living and working in Canada, here's all you need to know about applying for a Canada work visa; its fees, requirements, and more.
Is Canada issuing work visa now?
Yes, Canada is still issuing work visa. Despite the pandemic, Canada is planning on welcoming over 400,000 immigrants in 2021.    
What is the Canada work visa?
The Canada work visa is known as the Canada work permit. It is a written authorization issued by the Canadian authorities that allows a foreign citizen to work in Canada.
The work permit is usually issued based on a Labour Market Impact Assessment (LMIA) from Employment and Social Development Canada (ESDC), or based on an Offer of Employment from an LMIA-exempt employer.
The permit is still required even if the employer does not reside in Canada.
What are the types of Canada work visas?
The Canada work permit is categorized as follows:
Open work permits
An open work permit allows you to work for any employer in Canada, except for an employer:
who is listed as ineligible on the list of employers who have failed to comply with the conditions or
who regularly offers striptease, erotic dance, escort services or erotic massages
Employer specific-work permits
An employer-specific work permit allows you to work according to the conditions on your work permit, which include:
the name of the employer you can work for
how long you can work
the location where you can work (if applicable)
How long is the validity period of the Canada work visa?
Work permits are usually valid for one to two years. However, a Canadian visa officer can change the validity period of a work permit according to the expiry of the worker's passport or travel document. A work permit cannot be issued for a duration that is longer than the validity of the holder's passport.
Do I need a work visa to work in Canada?
Generally speaking, if you're not a Canadian citizen or a permanent resident, you do need a work permit to legally work in Canada. However, depending on the nature of the activity, you may be exempt from a work permit.
To find out whether or not you need a work permit, check here. 
Is the Canada work visa extendable?
Yes, you can generally extend your Canada work permit from inside the country. It's advisable to apply for an extension at least 30 days before your current permit expires. However, you cannot extend your work permit beyond the expiry date of your passport.
You can apply online for an extension of your Canada work visa here, but please take note that in some cases it will require your employer to complete all the necessary steps beforehand. Check here for details.
Am I eligible for the Canada work visa?
Eligibility depends on your ability to prove the following:
prove to an officer that you will leave Canada when your work permit expires;

show that you have enough money to take care of yourself and your family members during your stay in Canada and to return home;

obey the law and have no record of criminal activity (we may ask you to give us a police clearance certificate);

not be a danger to Canada's security;

be in good health and have a medical exam, if needed;

not plan to work for an employer listed with the status "ineligible" on the list of employers who failed to comply with the conditions;

not plan to work for an employer who, on a regular basis, offers striptease, erotic dance, escort services or erotic massages; and

give the officer any other documents they ask for to prove you can enter the country.
How do I apply for the Canada work visa?
Applying for the Canada work visa can be done by taking the following steps:
Gather the required documents
Proof of identity
A valid passport or travel document that guarantees you re-entry to the country or territory that issued it

and

Two (2) photos of yourself and accompanying family members that meet the

Visa application photograph specifications

.
Proof of employment in Canada
Your Offer of Employment number. This should be provided by your employer,


OR


A copy of Labour Market Impact Assessment (LMIA) from ESDC (your employer should give this to you), and a copy of an employment contract from your future employer.

Proof that you are eligible for the job. This can be in the form of a Canadian provincial or territorial trade certificate, educational requirements or past work experience outlined in a resume.

A copy of the

Certificat d'acceptation du Québec (CAQ)

from the

Ministère de l'Immigration, de la Diversité et de l'Inclusion

(MIDI), if you plan to work in Quebec or will be working in Quebec. If you do not need an LMIA you will usually not need a CAQ.
Proof of relationship
You may need to provide a marriage certificate and birth certificates for any accompanying family members.

If you are in a common-law relationship and your common-law partner will come with you to Canada, you

must

fill out the

Statutory Declaration of Common-Law Union

(IMM 5409). Send proof listed on the form to support your relationship.
Other documents
If you are not a citizen of the country or territory where you are applying, you must send proof of your present immigration status in that country or territory.

If the government that issued your passport or travel document requires a re-entry permit, you must receive it before you apply for a work permit.

You may need to give us more documents.
If translations are required, they can only be done by the relevant authority.  
Complete the required forms
The following forms must be completed:
You can consult the required documents checklist to ensure all documents are gathered.
Pay the required fees
You may need to pay three separate fees as follows:
an application processing fee;

an open work permit holder fee;

a biometric fee.
Not all applicants are required to provide biometrics. Consult here to find out if this applies to you.
The Canada work permit fees extend to the following:
Work Permit (including extensions) – per person CAD 155

Work permit – maximum fee for groups of performing artists and their staff

CAD

100
To pay your fees for your application you'll need:
a valid email address;

access to a printer (you'll need to print the receipt),

and

a credit card or Canadian debit card.
Visit the link below and follow these instructions to pay:
Go to

Online Payment

.

Follow the online instructions.

At the end

, click on the button to print the IRCC official receipt with a barcode. Print two copies.

Attach a copy

of this receipt to your completed application.

Keep the second copy of the receipt for your records.
Remember to print the receipt before exiting. The printed receipt is your proof of payment!
If you cannot pay your fees online, you may visit the Pay Your Fees page to learn about the methods of payment accepted by Canadian migration offices.
Submit your application
You may send your application to a Visa Application Center (VAC) that serves your area or apply online. If you're applying for a Canada work visa from outside of Canada, you would need to fill a country-specific form obtainable here. Note that you would be required to register yourself for an Immigration, Refugees and Citizenship Canada (IRCC) account before the form is accessible to you.  
Please also fill out the Document Checklist mentioned above and include it in your application.
If your application is approved, the Canadian authorities will send you any original documents, including your passport (if you submitted it with your application)along with a letter of introduction confirming the approval of your work permit application.
How long will the application process take?
While processing times depend on several things, it has been reported that it may take between one to 27 weeks to process a Canadian Work Permit.