This article is reviewed regularly by Wego's editorial team to ensure that the content is up to date & accurate.
Updated September 2023
Canada, a country known for its breathtaking landscapes and multiculturalism, attracts visitors worldwide. For those who have relatives living in Canada, the opportunity to be reunited with them and fully embrace Canadian culture is incredibly appealing. Luckily, the Canada visitor visa or the temporary residence visa (TRV) provides a pathway to turning this dream into a tangible experience.
Read on as Wego will walk you through every aspect of the Canada family visit visa application process.
Canada family visit visa 2023
If you're not a Canadian citizen or permanent resident but wish to visit your family in Canada, you will be required to apply for a Canada visitor visa, also known as a temporary resident visa (TRV).
The temporary resident visa (TRV), an official document issued by a Canadian visa office, is affixed to your passport as proof of your eligibility to enter Canada temporarily for family-related visits. Your eligible family members comprise your spouse or common-law partner, your dependent children, and any children for whom they are also responsible.
Please note that temporary resident visas (TRV) are NOT issued to permanent residents (PR) in Canada.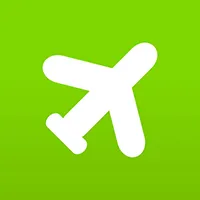 Book Cheap Flights to Canada
Canada family visit visa eligibility
To obtain a Canada family visit visa or temporary resident visa (TRV), you must demonstrate to the immigration officer that you meet the criteria set forth by the Immigration and Refugee Protection Act (IRPA) and the Immigration and Refugee Protection Regulations, and that you will be in Canada for a temporary stay.
Furthermore, you must also meet the following eligibility criteria to apply for a temporary resident visa (TRV):
satisfy an officer that you will leave Canada at the end of your stay,
show that you have enough money to maintain yourself and your family members in Canada and to return home,
not intend to work or study in Canada unless authorized to do so,
be law abiding and have no record of criminal activity,
not be a risk to the security of Canada,
provide any additional document requested by the officer to establish your admissibility, and
be in good health (complete a medical examination if required).
Canada family visit visa requirements
The following are some of the general documents required to apply for the Canada family visit visa or temporary resident visa (TRV). You can find the complete list of documents here.
Family Information (IMM 5707). Please note that this form must be filled out by those aged 18 years or above.
Statutory Declaration of Common-law Union (IMM 5409) (if applicable)
Use of a Representative (IMM 5476) (if applicable)
fee payment:

ensure that you include the application processing fee and, if applicable, the biometric fee. You can verify the acceptable payment methods with your nearest visa office or visa application center (VAC). Please note that visa offices do not accept payment receipts from Canadian banks.

photocopy of the information page of your valid passport or travel document, which should include your passport number, issuance and expiry dates, your photo, name, date, and place of birth
two photos meeting the visa application photograph specifications

on the back of these photos, write your name and date of birth. If biometric fingerprints and photos are required, you are not required to include paper photos with your application.

proof of financial support

include evidence that you can financially support yourself and your accompanying family members during your stay in Canada

photocopy of your marriage license/certificate (if applicable)
purpose of travel. Please make sure to consult the responsible visa office for your region
photocopy of your current immigration status

if your country of residence differs from the country of citizenship on your passport, and provide proof of your legal status in your country of residence

for minors traveling alone or with one parent, provide custody documents or a letter of authorization from the non-accompanying parent or a letter of authorization signed by both parents or legal guardians
Please note that some visa offices may require additional supporting documents specific to your country. Hence make sure to refer to the IRCC website for more information.
How to apply for the Canada family visit visa?
To apply for the temporary resident visa (TRV), follow the steps given below:
Online procedure
Before applying
Please note that to apply online, you must have:
access to a scanner or camera to create electronic copies of your documents to upload, and
a valid credit card to pay with
Application process
To apply for the temporary resident visa (TRV), follow the steps given below:
sign in to your IRCC account
start an application
submit and pay for your application
you will receive messages related to your application
Offline procedure
To apply for the temporary resident visa (TRV), follow the steps given below:
visit the IRCC website.
select the country you are applying from
gather all the required documents as presented on the screen. Please note that applicants must fill out and sign their own form, including people traveling as part of a family. If you're under 18, your parent or guardian must sign your form.
visit your nearest visa application center (VAC) and submit your application along with the documents 
An immigration officer will conduct a detailed review of your application, considering all the information and documentation provided. If required, an interview may be scheduled, and you will receive notification of the date, time, and location.
If your application is approved, you will receive the requested visa, along with any original documents submitted. In the event of a refusal, you will receive an explanation for the refusal, and original documents, including your passport (if submitted), will be returned unless fraudulent documents are suspected.
Please note that a valid temporary resident visa is not a guarantee of entry into Canada. An officer at the port of entry will assess whether you meet the entry requirements.
Canada family visit visa processing time
The processing time for an application can vary among different visa offices. To determine the specific processing time for your family visit visa based on your application's country of origin, you can make use of IRCC's tool for checking processing times.
Canada family visit visa fees
While the cost of a temporary resident visa (TRV) can vary depending on the location of the application, the typical pricing structure is as follows:
application fee (single or multiple entry temporary resident visa)

visitor visa (including super visa), per person – CAD 100
visitor visa per family (1 fee per family of 5 or more people) – CAD 500

biometric fees

biometrics per person – CAD 85
biometrics per family (maximum fee for a family of 2 or more people applying at the same time and place) – CAD 170
Please visit the IRCC website to calculate the accurate visa fee for your temporary resident visa (TRV)
[Total:

182

Average:

4.7

]