This article has been reviewed by Wego's editorial team to ensure that the content is up to date & accurate
Updated August 2023
A Saudi temporary work visa serves as a gateway to an enriching cross-cultural experience, facilitating the convergence of global talent within the Kingdom's dynamic professional landscape. Designed to bridge skill gaps and foster international collaboration, this visa category embodies Saudi Arabia's commitment to innovation and economic growth.
Exploring this aspect, Wego delves into the opportunity that Saudi Arabia's openness provides, allowing individuals to contribute their expertise while experiencing the rich tapestry of Saudi culture and society. Whether involved in short-term projects or participating in knowledge exchange, the Saudi temporary work visa encapsulates the essence of global mutual learning and progress.
Saudi temporary work visa latest news
In the midst of rapid development, Saudi Arabia has introduced a new temporary work visa to meet the growing demand for skilled short-term labor in the country. This visa aims to streamline and expedite the process of bringing in such workers.
The key component of the new temporary work visa is its availability to not just skilled and technical professionals, but to workers of all types.
The new temporary work visa is easier to acquire as well. Workers would need to be sponsored by a registered commercial entity in Saudi Arabia. The new temporary work visa is valid for 1 year, and permits multiple entries of up to 90 days each.
It is worth noting that this visa cannot be converted to a long-term visa in Saudi Arabia, so it cannot be seen as a pathway to residence in the Kingdom.
Saudi temporary work visa
The Ministry of Human Resources and Social Development (MHRSD) in Saudi Arabia introduced the temporary work visa in April 2023 as a component of the Qiwa platform, an online portal offering diverse services for the labor industry.
This visa category allows private companies to hire foreign workers for temporary roles demanding particular skills or proficiency. It is swiftly granted without extensive paperwork and remains valid for a year starting from the issuance date. Visa recipients can engage in employment within Saudi Arabia for a three-month period upon entry, with the option to prolong the visa for an additional three months.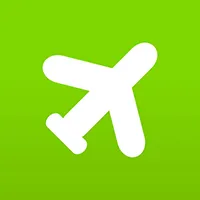 Book cheap flights to Saudi Arabia
Saudi temporary work visa requirements
When applying for a Temporary Work Visa through Qiwa, employers must fulfill the following criteria:
the establishment should possess a valid Commercial Register (CR) unless engaged in activities not necessitating a commercial registration
the establishment's status must be listed as "Existing"
a Nitiqat rating of medium green or higher is mandatory for the establishment
the establishment must be free of any negative remarks concerning the Wage Protection System (WPS)
a sufficient visa issuance balance should be maintained by the establishment
An employer with expired pre-existing visas will have its application denied.
Saudi temporary work visa application
The process for requesting a temporary job visa involves submission through the Qiwa platform and adhering to the steps outlined below:
access the Qiwa platform
log in using the organization's account credentials
choose the "Temporary Work Visa" service from the available e-services
initiate the "Submit Temporary Work Visa Request" option
complete all required fields with accurate information
finalize and submit the request for the temporary work visa
Furthermore, the initiating company must maintain its active status and possess a valid commercial registration to proceed with the request.
Upon approval, the foreign worker can enter Saudi Arabia using the temporary work visa and commence their duties without delay. Notably, the worker is exempt from any obligatory medical examinations or biometric authentication.
It's also important to highlight that the worker retains the flexibility to travel in and out of Saudi Arabia on multiple occasions throughout the visa's validity period.
Saudi temporary work visa fees
As per reports, the expense for a single quota amounts to SAR 1,000 (approximately USD 267), while a bundle encompassing fifty quotas is offered at SAR 45,000 (USD 11,992). Keep in mind that the obligation of paying the fee for the temporary work visa in Saudi Arabia rests with the employer.
Saudi temporary work visa validity check
To ascertain the validity of your Saudi temporary work visa, simply engage with your employer and inquire about the status. Alternatively, your employer can also utilize the Qiwa platform to verify the current validity of your visa on your behalf.
This streamlined process ensures that both visa holders and employers can efficiently stay informed and compliant with the visa's expiration date, promoting a seamless and well-informed work environment.
Should you wish to verify the validity of different types of Saudi visas, kindly consult our related article provided below.
Saudi temporary work visa extension
It is possible to extend your Saudi temporary work visa for a corresponding duration of three months. Note, however, that this extension can be pursued only once, and the application must be submitted before the visa's expiration. Should an extension be necessary, your employer will manage the extension process through the Qiwa platform on your behalf.
[Total:

122

Average:

4.7

]