This article is reviewed regularly by Wego's editorial team to ensure that the content is up to date & accurate. 
Updated July 2023
Qatar's thriving economy has attracted numerous highly skilled individuals from around the world who are eager to contribute their expertise to its flourishing industries. To meet the growing demand, a new service has been recently introduced to facilitate the process of obtaining temporary work visas for individuals interested in exploring professional opportunities in this vibrant Middle Eastern nation.
If you are interested in exploring temporary employment opportunities within this dynamic Middle Eastern nation, continue reading to discover the essential information on how to secure a temporary work visa in Qatar.
Temporary work visa
The introduction of the temporary work visa provides professionals with the opportunity to pursue employment opportunities in Qatar for a specified duration. This visa option is ideal for individuals seeking to work on urgent, seasonal, or short-term projects that demand a specific workforce. Initiated by the Ministry of Labour, this alternative visa empowers professionals to contribute their skills within their respective fields based on the specific requirements of their employers.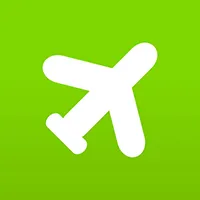 Book cheap flights to Qatar
Temporary work visa requirements
To apply for a temporary work visa, it is crucial to ensure that you fulfil all the necessary prerequisites. Here are the requirements that need to be met:
Smart Card: You must possess a Smart Card issued by the national authentication system, which verifies your identity as an authorized individual within the establishment using the service
valid Commercial Registration (CR): Your establishment should have a valid Commercial Registration
authorization to submit the request: The establishment must have the right to submit the visa request on your behalf
no establishment ban: There should be no ban imposed on the establishment
In addition, the establishment must fall under one of the following categories:
governmental and semi-governmental organizations
energy and industry sector
manufacturing sector
factories with government contracts
any establishment authorized to benefit from the services provided by the Ministry of Labor
Temporary work visa online application
In its effort to modernize and enhance its operations, the Ministry of Labour has introduced a range of advanced digital services, including an online platform for companies and organizations to apply for temporary work visas for their employees intending to work in Qatar. Wego has reviewed official sources and reports confirming this development.
This newly introduced service enables establishments to electronically submit visa applications through the Ministry's official website. To initiate the process, you are required to visit the service page and either create a new account or log in using your existing credentials.
Temporary work visa extension
In conjunction with the updated procedure for requesting a temporary work visa, professionals can now take advantage of a recently introduced service for extending this visa type. The purpose of this process is to enable employers to submit a request for extending the recruitment approval of current temporary work visas prior to their expiration.
Applications for visa extensions are assessed by employees of the Ministry of Labour (MOL) to determine eligibility. The MOL has the authority to approve or reject extension requests, and those approved are then forwarded to the Ministry of the Interior (MOI). The MOI holds the ultimate decision-making power in granting visa extensions. Extensions are typically granted for recruitment approvals that have hired workers, with the corresponding approval and visa numbers provided.
Temporary work visa extension requirements
To extend your temporary work visa, it is important to prepare and fulfill the following requirements:
Smart Card: You must possess a Smart Card that verifies your identity as an authorized individual within the establishment authorized to use the service through the national authentication system (NAS)
non-suspended establishment: The establishment should not be suspended from utilizing services provided by the Ministry of Labour (MOL)
active EID: Ensure that your Establishment ID (EID) is active
In addition, make sure to meet the following terms and conditions:
access to the service: The establishment should have access to the visa extension service
expiring visa approval: The previous visa approval should be nearing its expiration
active registration ID: The establishment's registration ID must be active
no suspensions: There should be no suspensions imposed on the establishment at the time of application
no pending applications: No similar applications for extension should be under consideration
maximum approval period: The total duration of approval should not exceed 12 months
Temporary work visa extension online application
The online application process for extending a temporary work visa is similar to that of obtaining a new visa. To begin, log in to your account and follow the on-screen instructions provided to complete the necessary steps.
Temporary work visa fee
According to the Ministry of Labour, there are no fees or charges associated with both obtaining and extending a temporary work visa.
[Total:

174

Average:

4.7

]