This article is reviewed regularly by Wego's editorial team to ensure that the content is up to date & accurate.
Updated October 2023
As a home to world-class educational institutions, such as the University of Toronto and the University of British Columbia, it is no surprise that many students worldwide compete with each other to be able to study in Canada.
If you are a student who aspires to study in this country, here Wego provides a comprehensive guide on everything you need to know about the Canada student visa.
Canada student visa general requirements
To be eligible to apply for a Canada Student Permit, you must fulfill the criteria below:
enrolled at a designated learning institution (DLI)
have enough money to pay for tuition fees, living expenses, and return transportation
obey the law, have no criminal record and get a police certificate (if required)
physically healthy and get a medical exam (if required)
prove to an officer that you will leave Canada when your study permit expires
While studying in Canada, there are several responsibilities you need to fulfill, which include making progress toward completing your program and respecting any conditions listed on your study permit. If you no longer meet the requirements mentioned above, you must stop studying in Canada.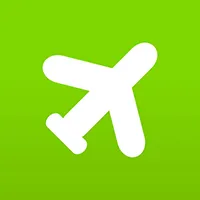 Book Cheap Flights to Canada
IELTS requirements
The requirements for IELTS are not mentioned in the official site of Canadian immigration. However, according to several sources, the minimum IELTS score for a Canadian student visa is 5.5 in each individual band (Listening, Reading, Writing, and Speaking) and an overall score of 6.0. Please consult the visa official in your region for further information regarding this requirement.
Age limit
There is no age limit for Canadian student visas. However, minor applicants under the age of 17 must either come with their parents or legal guardians or have a custodian in Canada. A custodian is a Canadian adult who will take care of and support the child during their studies in Canada.
Canada student visa checklist
To apply for a Canada student visa, you must provide all the required documents. The documents that you need for the student visa application can be checked in the document checklist for a study permit that must also be submitted along with your application.
Required documents
Below are the required documents that you must provide based on the document checklist:
a copy of the information page of your valid passport, which includes your photo, name, date and place of birth, passport number, and the issuance and expiry date,
two recent passport-size photos. Write your name and date of birth on the back of the photos,
a letter of acceptance from a Canadian institution
proof of funds or financial support. The minimum funds for a student permit can be checked on the official website. You can prove your funds with:

proof of a Canadian bank account in your name, if you've transferred money to Canada
a Guaranteed Investment Certificate (GIC) from a participating Canadian financial institution
proof of a student or education loan from a bank
your bank statements for the past 4 months
a bank draft that can be converted to Canadian dollars
proof you paid tuition and housing fees
a letter from the person or school giving you money, or
proof of funding paid from within Canada, if you have a scholarship or are in a Canadian-funded educational program

proof of application fee payment
If studying in the province of Québec, provide the MIFI's (Ministère de l'Immigration, de la Francisation et de l'Intégration) attestation of issuance of your "Québec Acceptance Certificate" (CAQ) letter
a copy of your marriage license/certificate, if applicable
Other than the documents mentioned above, you may also need other additional documents. Please consult the responsible visa office in your region for further information.
Canada student visa application
Generally, the student visa must be applied online before you come to Canada, even though there are several cases where you can apply for a permit within the country. The application can only be done through paper for people with disabilities or those who hold an identity or travel document for non-national residents, refugees or stateless persons.
Below are the steps you need to follow to apply for a Canada student visa online:
prepare the scanned copies of all the required documents
create an account in the IRCC Portal 
sign in to your account
complete all the questions in the online form
upload the required documents
pay the application fee with a credit card
Please note that applications can be paid by credit cards and prepaid cards from Visa, MasterCard, American Express, JCB, and UnionPay.
Canada student visa fee
Canada student permit costs CAD 150 per person, which already includes extensions. If you want to restore your status as a student, you have to pay CAD 350, as there is an additional fee of CAD 200 to restore your status.
Canada student visa processing time
The processing time for a Canada student visa may vary. Generally, the study permit takes about 9 weeks if it is applied outside Canada and 5 weeks if it is applied from inside the country. To check for the most updated processing time of the student permit in your country, you can visit the IRCC official website.
Canada student visa tracker
The application status of your student visa can be checked through the application status tracker that is provided on the Government of Canada's official website. To use the online tracker, you must first create an account after you receive your acknowledgment of receipt letter by mail or email.
[Total:

227

Average:

4.8

]