This article is reviewed regularly by Wego's editorial team to ensure that the content is up to date & accurate.
Updated September 2023
Those who are a citizen of Pakistan and wishes to have employment in the United Kingdom may be required to submit an application for a UK work visa. It is essentially a type of authorization for immigration that permits one to enter and remain within the territory of the UK under specified circumstances and duration.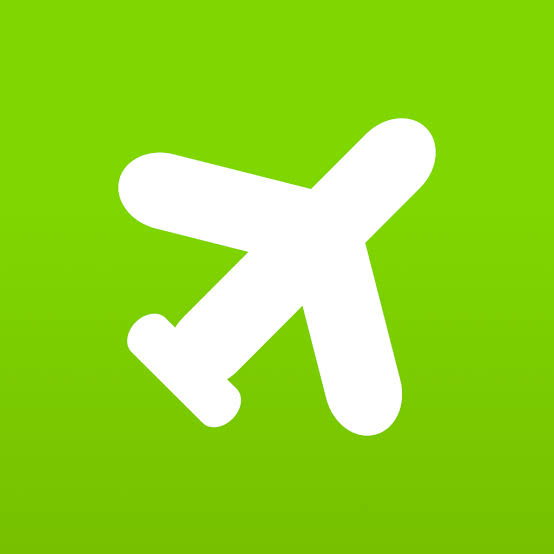 Book cheap flights from Pakistan to UK
UK work visa for Pakistan requirements 2023
Pakistani nationals can apply for different UK work visas, depending on their skills, qualifications, job offer, and sponsorship. Pakistani students who complete their studies can also benefit from post-study work facilities.
General requirements
These are some general requirements that you usually need when applying for a work visa in the UK as a Pakistani:
Certificate of sponsorship reference number – your employer will give you this
Proof of your knowledge of English
A valid passport or another document that shows your identity and nationality
Job title and annual salary
Job's occupation code
Name of your employer and their sponsor license number – this will be on your certificate of sponsorship
Suppose your documents are not in English; you must provide a certified translation. Moreover, you might be asked to provide additional requirements based on your situation:
Evidence that you have enough personal savings to support yourself in the UK, for example, bank statements (unless your certificate of sponsorship shows your employer can support you)
Proof of your relationship with your partner and children if they're applying with you
Tuberculosis test results, if you're from a listed country
Criminal record certificate – if you're working in specific jobs
Valid ATAS certificate if your employer tells you that you need one because your job involves researching a sensitive subject at PhD level or higher
Your unique Ecctis reference number (formerly unique UK NARIC reference number). Since your qualification is from outside the UK – you'll need to apply through Ecctis
A blank page in your passport for your visa
Since you're applying outside the UK, you must prove your identity. To do this, you can either:
have your fingerprints and photograph taken at a visa application center in Pakistan – visit this website to get a biometric residence permit
use the 'UK Immigration: ID Check' app to scan your identity document – you'll also create or sign into your UK Visas and Immigration (UKVI) account
Skilled worker visa
The skilled worker visa is the most famous visa for Pakistani; it lets you work for an authorized employer in the UK. This visa replaced the Tier 2 work permit and enables you to work on UK waters too.
Your visa can last for up to 5 years. You should apply to extend your visa when it expires or if you switch jobs or employers. This visa is suitable for you if you meet the following eligibility requirements:
you must have knowledge of English
you must work for a UK employer that's been approved by the Home Office
have a 'certificate of sponsorship' from your employer with information about the role you've been offered in the UK
do a job that's on the list of eligible occupations
be paid a minimum salary – how much depends on the type of work you do
The particular qualifications vary based on your career.
Overseas domestic worker visa
Suppose you are a domestic worker, such as a cleaner, chauffeur, cook, or nanny, employed by the same private household for at least one year and live outside the UK. In that case, you may be eligible to apply for this type of visa through your employer. Other eligibility requirements must also be met:
are 19 or older
have worked for your employer for at least 1 year
work in the same household as your employer or one they use regularly
plan to travel to the UK with your employer, their partner, or children
intend to work as a full-time domestic worker in a UK household your employer will live in
plan to leave the UK at the end of 6 months
can support yourself in the UK without the need for public funds
Your employer must be either:
a British citizen who usually lives outside the UK and who does not intend to remain in the UK for more than 6 months
a foreign citizen who is coming to the UK on a visit and who does not intend to stay for more than 6 months
Your employer must also pay you at least the national minimum wage.
Temporary work visas
Temporary work visas allow the applicant to work in the UK for a short period, usually up to 12 months. Under this visa is the Seasonal Worker visa, Government Authorized Exchange visa, Creative Worker visa, Religious Worker visa, Charity Worker visa, and International Agreement visa.
For more information on the type of work visas provided by the UK, you can visit the official government site.
UK work visa for Pakistan application process
Getting a UK work visa is easy if you follow the correct steps and thoroughly follow the UK government's guidelines. The steps usually consist of the following:
Fill in the application form and answer in English
Pay for the visa fee online (in most cases)
Book and attend an appointment at a visa application center
Pay the health surcharge
Have your biometrics taken (fingerprints and photo) for a biometric residence permit
UK work visa for Pakistan processing time
For skilled workers, once the application has been submitted and all documents have been processed, a decision on your visa will come
3 weeks, if you're outside the UK
8 weeks, if you're inside the UK
UK work visa for Pakistan price
The fees for applying for a UK work visa for Pakistani nationals vary depending on the type and duration of the visa. Some examples of the fees for different work visas are:
Skilled worker (certificate of sponsorship for 3 years or less): PKR

245,970

Skilled worker (certificate of sponsorship for over 3 years): PK3

486,036

Overseas domestic worker: PKR

208,976

Temporary work visas: PKR

101,930
If you don't see your category here, you can head over to the complete price list of the UK government.
[Total:

152

Average:

4.6

]