Capturing those special moments when you travel is part of the thrill of the experience. We all see the world in different ways, especially through the camera lens, and some make that vision an art form.
Professional Indonesian photographer, Kenvin Pinardy, blurs the line between art and photography producing some of the most creative and imaginative images you're likely to see.
All of his images, whether for travel, weddings or fashion shoots, incorporate an enormous amount of romance, using mother nature as a dramatic backdrop, even underwater. His unique ability to construct inspirational images in such a unique way has resulted in a busy photographic career.
Pinardy originally became fascinated with photography while a college student, but work commitments saw his passion placed on the back burner. He revisited his love of creating images in 2004, and developed his unique style which was quickly recognised by a variety of publications and the photographic community.
"I quickly became fascinated with portraiture," said Pinardy. "Initially I preferred a more classic style of photography. I don't find 'classic style' images to be boring, but I am bored by 'straight' portrait images."
That's when he began working to develop his own style, which was classically based, but dreamy and dark.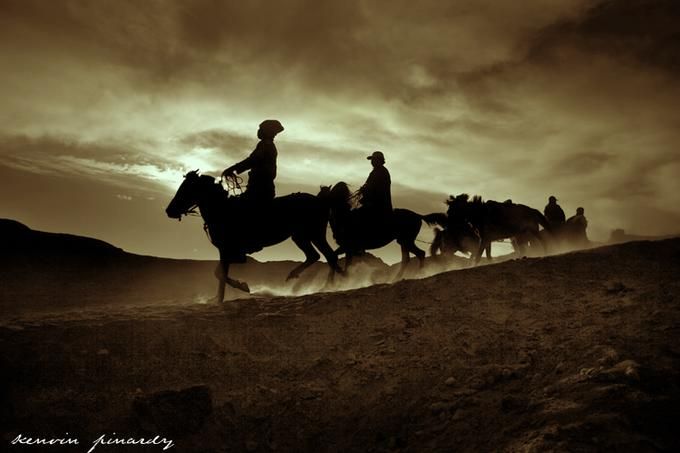 "I always try to give my photos that feeling, and to create photos with my own unique style, rather than following the style of others."
Using digital photography techniques, Pinardy has managed to create another world, injecting fantasy and his unique imagination into his pictures.
"I try to add fantasy, making my images dreamy and classic. My picture doesn't only focus on the subject, but the entire image," he explained.
Pinardy says he finds inspiration from films and also eastern European photographers.
"My most challenging shoot was when I photographed a couple underwater with dolphins. It was very difficult to control and predicting where the dolphins would move next was not easy."
Whether photography is an art form, talent or skill, or something else entirely, it's hard not to look upon these images as framable and complete pieces of art.
"Not every artist can take great photos, but when you take great photos which inspire many other photographers, then I believe you will be a great artist," Pinardy said.
Pinardy often uses remote and rugged destinations as a backdrop to his work he performs extensive research beforehand.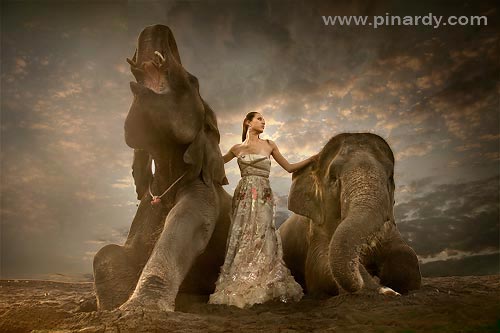 "Prior to travelling to a location I'm not familiar with, I do a great deal of research online first," he explains. "I learn as much as I can about it and check out other images that have been taken, so I can create new angles and new perspectives of that location."
Indonesia's diverse landscapes and local culture have featured heavily in Pinardy's work.
"Indeed Indonesia has a lot of beautiful places," he said. "My favourite location is Bromo Mountain in East Java. It's so unique and beautiful, and I began to love photography because of it. I also really enjoyed shooting in Venice, and my next dream shoot is in Africa."
Apart from discovering more of the world to capture through his lens, Pinardy feels most proud of the fact that he's been able to act as an inspiration for other photographers.
"My best advice for travel photographers is to be observant of your surroundings, and don't shoot the same angle as everyone else. Be creative and try to be different."
'Creative' and 'different' seem inadequate to describe the amazing beauty of the images he produces. Can't wait to see his unique observations of a country like Africa. Stay tuned.
You can see more of Kenvin's photography here.