This article has been reviewed by Wego's editorial team to ensure that the content is up to date & accurate.
Updated July 2023
For individuals seeking to live, work, or study abroad, obtaining a Police Clearance Certificate (PCC) is often a mandatory requirement. Kuwait, a nation known for its vibrant economy and diverse expatriate community, has implemented a streamlined PCC status check process to enhance document verification procedures.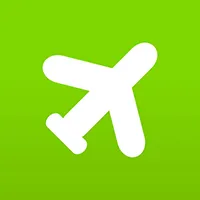 Book cheap flights to Kuwait
Read further to know more on how to check your PCC status.
Kuwait PCC
In Kuwait, a Police Clearance Certificate (PCC) serves as proof of an individual's good conduct and behavior while residing in or leaving the country, whether they are citizens, foreign residents, or expatriates working in Kuwait. The certificate verifies that the person has no criminal record within the jurisdiction of Kuwait. For individuals seeking residency in Kuwait, obtaining a Kuwait PCC is a requirement imposed by the Kuwaiti government.
To know all about Kuwait PCC and how to apply for one, please visit our dedicated article below:
Kuwait PCC status check
The processing time for obtaining a Kuwait PCC is typically around 4 weeks, equivalent to 20 working days, provided that no criminal record is discovered during the background check process. To stay informed about the status of your Kuwait PCC application, you can rely on the third-party service provider through which you have submitted your application. They will regularly update you on the progress and final outcome of your application.
Alternatively, if you prefer a more direct approach, you have the option to contact the General Department of Criminal Evidence (GDCE) in Kuwait. By reaching out to them, you can inquire about the status of your Kuwait PCC. In order to effectively track your application, it will be necessary to provide them with specific details such as your application number, passport number, and any other relevant information they may require.
[Total:

121

Average:

4.6

]