This article is reviewed regularly by Wego's editorial team to ensure that the content is up to date & accurate.
Updated July 2023
A Police Clearance Certificate (PCC) is a certificate issued by the police authorities of a country to confirm good conduct and the absence of a criminal history of an individual. Most Middle Eastern countries, including Kuwait, require expats to obtain a PCC before applying for residency.
Keep reading to learn more about the Kuwait PCC.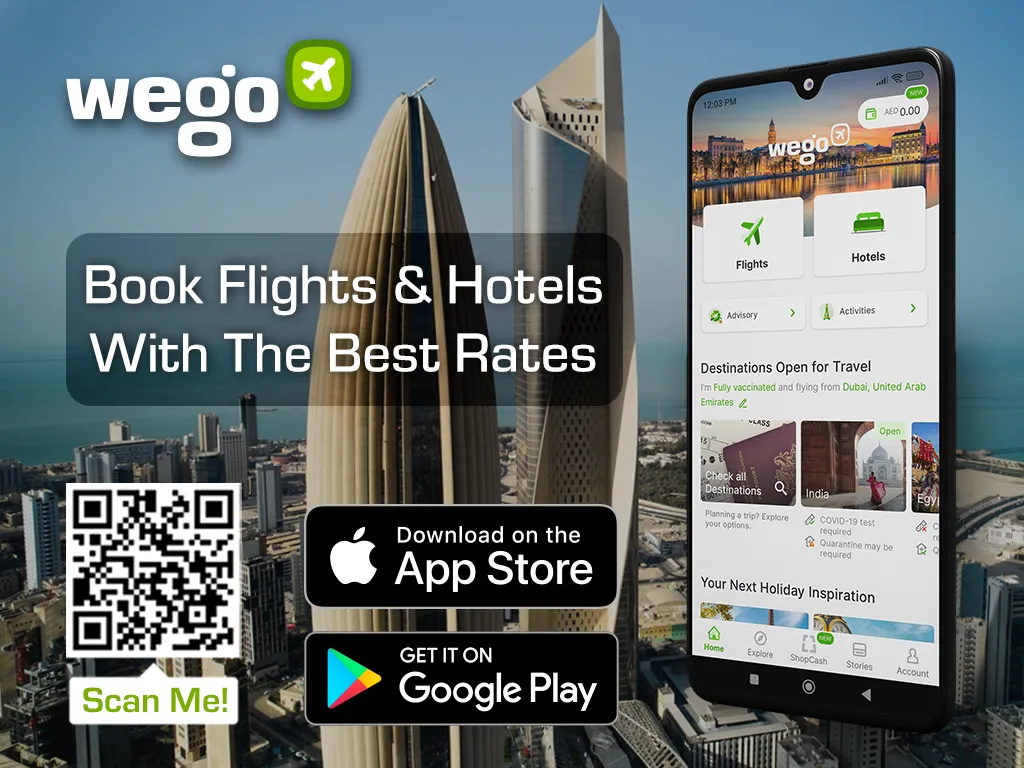 What is Kuwait PCC?
In Kuwait, a Police Clearance Certificate (PCC) is a certificate provided for the good conduct and good behaviour of a person who is or has been living in the country, citizens who leave the country, or foreigners who work or live in the country. It gives confirmation of the non-criminal background of the individual within the boundaries of that country. For individuals applying for Kuwaiti residency, the Kuwaiti government requires a Kuwait PCC.
To obtain the Kuwait PCC, individuals over the age of 18 who have lived in Kuwait for more than 6 months must apply to the Ministry of Interior, General Department for Criminal Evidence, Department of Identification and Automated Search. The Ministry is located on Airport Road 55 in the Farwaniya-Dhajeej area, opposite the Kuwait Airways main building.
Book cheap flights to Kuwait
Kuwait PCC required documents
To apply for the Kuwait PCC, you'll need the following documents:
a request letter from the individual's employer or from the embassy stating the reason for the PCC
fingerprint impressions of all fingers of both hands
a recent passport-size photograph with a blue background, without spectacles, in four sets
copies of all relevant passport pages of both the old and new passports (if applicable) with the first entry and last exit date
a Kuwaiti ID card issued by the Kuwaiti government
a copy of the work visa or appointment letter
How to get Kuwait PCC online?
As of now, online applications for Kuwait PCC are possible only from India. The paperless system is expected to be implemented in all countries with coordination between the Ministry of Interior, Ministry of Foreign Affairs and Kuwait Embassies.
For India
Those coming to Kuwait on new work or family visas can get their PCCs approved online. They will have to submit their application at the Kuwait Embassy in India. The Embassy will then send over the applicant's information to the Ministry of Interior and will verify the authenticity and criminal history of the applicant online.
To apply for the Police Clearance Certificate, you must visit the official portal and fill out the application online. You will also need to affix a recent photograph (51mm X 51mm) in the designated area and have your signature affixed before the Submission Officer of CKGS.
For all other countries
Several third-party service providers are available online to help with your Kuwait PCC application.
To obtain a Kuwait PCC from the Ministry of Interior, you'll need to follow the below steps.
write a letter to the Kuwaiti Embassy mentioning your personal details, the reason why you require a PCC, and stating that you are authorizing a third-party organization to collect it on your behalf
apply with a completed application form usually provided on the third-party service provider's website
send a written disclosure request to the relevant Consulate / Immigration Authority / Government Authority, which contains your name and clearly indicates that the production of the certificate is required
furnish your full name, date and place of birth, and place and period of all residences in Kuwait, including full addresses
give a set of 10 fingerprint impressions to a qualified fingerprint officer
The certificate will be posted to the forwarding address as indicated by the applicants in the application.
Kuwait PCC validity
Kuwait PCC has a validity of 3 months from the date of issue. If you wish to use your PCC post that time period, you'll need to apply for a new PCC.
Kuwait PCC processing time
The Ministry of Interior takes about 4 weeks (20 working days) to process Kuwait PCC applications if no criminal record is found.
You can enquire about your PCC application status through the third-party service provider you have applied through.
Kuwait PCC fees
Obtaining a Kuwait PCC doesn't have a fixed charge. The fees for this service may vary among different middlemen. However, if applying for the certificate from India via the Kuwait Embassy, the fee is fixed at KD 8.
Kuwait PCC status check
The processing time for obtaining a Kuwait PCC is typically around 4 weeks, equivalent to 20 working days, provided that no criminal record is discovered during the background check process. To stay informed about the status of your Kuwait PCC application, you can rely on the third-party service provider through which you have submitted your application. They will regularly update you on the progress and final outcome of your application.
Alternatively, if you prefer a more direct approach, you have the option to contact the General Department of Criminal Evidence (GDCE) in Kuwait. By reaching out to them, you can inquire about the status of your Kuwait PCC. In order to effectively track your application, it will be necessary to provide them with specific details such as your application number, passport number, and any other relevant information they may require. For more details, check our article below on Kuwait PCC Status: How to Check Your PCC Status in Kuwait? 
[Total:

124

Average:

4.7

]