This article is reviewed regularly by Wego's editorial team to ensure that the content is up to date & accurate.
Updated September 2023
Lahore Airport, also known as Allama Iqbal International Airport, plays a vital role as the key aviation gateway in Pakistan. Serving as a bustling hub for both domestic and international flights, it contributes significantly to the country's air travel network. With its modern facilities and strategic location, Lahore Airport ensures seamless connections for travelers, strengthening Pakistan's connectivity to the world.
Here, Wego presents an informative guide to Lahore Airport, offering essential insights for travelers on arrivals and departures, ensuring a smooth and hassle-free airport experience.
Lahore Airport overview
Allama Iqbal International Airport (AIIAP), nestled in Lahore, Pakistan, proudly ranks as the nation's second-largest civil airport. Formerly known as Lahore International Airport, it was renamed in honor of Allama Iqbal, a revered figure in Pakistan's history.
Since its inception in 1962, the airport has been pivotal in connecting Pakistan to the world, offering direct flights to major destinations such as Dubai and London. With a new terminal inaugurated in 2003, it has further expanded its capacity, hosting advanced facilities like Etihad Airways' maintenance center and serving as a crucial Hajj terminal.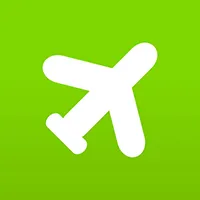 Book cheap flights on Wego
Lahore Airport code
Lahore Airport codes are LHE (IATA) and OPLA (ICAO).
Entry procedures and security check
For easy access to the Lahore airport, taxis are readily available. To expedite entry, the pedestrian gate is to be used where ASF security personnel- stationed at each entry point- conduct body and baggage checks. 
Departing passengers are advised to arrive 1-2 hours before domestic flights and 4 hours before international flights for a smooth and stress-free experience.
Documents required
While entering the Airport through the pedestrian/main gate, either of the following valid documents will be required:
CNIC

valid airline ticket

passport
Procedures
form a queue at the pedestrian gate, adhering to the "first-come-first-served" rule
give priority to special/senior citizens, individuals in need, and female passengers
as a courtesy, remove hats and sunglasses, and refrain from using mobile phones while waiting in line
due to limited space, only one meet-and-greet person per passenger is allowed
have your passport, CNIC, or valid airline ticket ready to present for identification
after completing the entry procedures, proceed to your designated departure or arrival area as required
Lahore Airport location
Allama Iqbal International Airport, located on the eastern outskirts of Lahore, a culturally rich and hospitable city, spans across 1364 acres. The airport features a modern terminal complex and an older terminal, along with two runways and 22 aircraft parking spots, all situated approximately 15 kilometers from the city center.
Address: Airport Road, Cantt, Lahore, Punjab.

Lahore Airport arrival guide
Domestic arrivals
For domestic passengers arriving at the airport, access to the domestic arrival lounge is available via multiple means, including lifts, escalators, or stairs when the aircraft is parked at an avio-bridge. However, when the aircraft is parked at a remote bay, passengers should use the designated entrance doors. Once inside, they can collect their baggage from the designated baggage belt (if available), exit into the concourse hall, and then proceed to arrange transportation for their journey to the airport exit or the pedestrian gate for onward travel.
International arrivals
For international arrivals, access to the arrival lounge is available via lift, escalator, or stairs when the aircraft is connected to an avio-bridge. However, if the aircraft is parked at a remote bay, passengers should use the designated entrance doors.
To facilitate a smooth immigration process, please ensure you have the following valid travel documents in order:
passport
visa (if required)
disembarkation form (for foreign nationals)
Notably, NICOP (National Identity Card for Overseas Pakistanis), POC (Pakistan Origin Card), and Overseas/Pakistani Card holders are exempt from the disembarkation form requirement. Completing these forms onboard your flight can expedite the clearance process.
Visitors planning to enter Pakistan must possess valid passports and obtain visas issued by Pakistani Consulates abroad. Additional information and specific visa requirements can be found on the Government of Pakistan's official website.
Immigration clearance
Passengers are kindly requested to form a queue at the immigration desk, which is marked with yellow color for easy identification. Please ensure you have your travel documents ready, including your passport and disembarkation forms. Immigration officers will inspect your photo IDs and conduct any necessary inquiries.
For additional assistance and comprehensive support, the Courtesy Care Counter is available, staffed with agency representatives from PCAA, Immigration, Customs, and OPF who are ready to assist passengers.
Important note: Passengers originating from Liberia, Sierra Leone, Mali, and Guinea must first report to the Ebola Desk and obtain clearance from the Airport Health Officer before proceeding to immigration.
Immigration desks segmentation:
All Pakistani Passports

Nicop, POC & Overseas Pakistani Passenger/ Card Holder

Foreigners

Old Citizens / Special Person

Diplomats / Foreigners

Taxpayers

Family

Only for Ladies
Baggage claim
After successfully clearing immigration, please proceed to collect your luggage from the appropriate baggage conveyor belt located in the international arrival lounge.
To claim your luggage, follow these steps:
verify your flight's baggage information on the LCD screen or monitor
wait at the designated baggage collection area
identify and retrieve your luggage from the conveyor belt
ensure that the collected luggage belongs to you
For those who may require assistance, a Passenger Facilitation Service is available for a fee. Additionally, complimentary baggage trolleys are provided for your convenience.
Note: In the event of missing, damaged, or delayed baggage, we recommend contacting the relevant airline or their responsible agency for assistance. Claims for damaged baggage must be made within 7 days of the baggage's return, while claims for delayed baggage must be made within 21 days of its return.
Custom clearance
Customs clearance is a mandatory procedure that follows the retrieval of your luggage in the international arrival area.
If you are carrying items that are subject to customs duty or taxation, please proceed to the RED CHANNEL located in the international arrivals area for customs clearance. An X-ray scanning machine is available for this purpose. Alternatively, the GREEN CHANNEL is designated for passengers who do not have taxable items to declare.
For comprehensive information regarding customs baggage rules, we recommend visiting the FBR website. Additionally, you can easily access Baggage Rules on the IIAP portal for quick reference. To stay informed about items prohibited at this airport, please consult the official webpage for the latest updates.
Lahore Airport departure guide
Before departing on an international flight, it is essential for all passengers to verify the validity of their passports and ticket details. Additionally, passengers should review pertinent security, immigration, and customs information on the airport's website in advance of their departure.
Baggage screening
The baggage screening process is as follows:
form a queue at the ASF security screening desk for baggage screening
pass your luggage through the scanning machine, present yourself for a potential body search, and have your luggage inspected if necessary
after this process, proceed to the respective airline counters for check-in
Check-in
The check-in process is as follows:
verify passport and ticket details before international departure

review security, immigration, and customs guidelines on the airport website beforehand

arrive 1-2 hours early for domestic flights and 4 hours early for international flights

check the airport website for

carry-on liquid guidelines

find airline check-in counters via display monitors in the briefing area
Immigration clearance
Please follow these steps at the immigration desk
stand in the designated lane assigned to you
remain behind the marked line while at the immigration desk
submit your passport, along with a valid visa, polio certificate, and any other required documents such as a NOC or Photo ID
once your passport is returned to you, proceed through immigration and await your flight
Before departing the immigration counter, please verify that your passport has been correctly stamped.
Departure lounge
Upon completing immigration and customs clearance, you will proceed to the International Departure Lounge.
To continue your journey, please follow these steps:
verify your boarding pass or consult the flight information monitor
proceed to the designated boarding area or gate as indicated
Lahore Airport flight schedule
For information regarding your departure and arrival status, flight timing, and terminal details, please visit Lahore Airport's flight schedule page. You can also access information about arriving and departing flights on the official website.
Lahore Airport facilities
General facilities
The international airport offers a range of facilities for your convenience, including:
banks/ATMs and currency exchange
post office
Daewoo Booking Center
restaurants and snack bars
free Wi-Fi service
medical services for emergency assistance and first aid treatment
Additional amenities include:
golf cart transportation within lounges
complimentary mobile charging booth
prayer rooms
car rental services
smoking lounges
baggage wrapping services
Lounges
State Lounge
The State Lounge at Lahore International Airport is an exclusive facility designed to cater to VVIPs, state dignitaries, and business class travelers. Located within the Allama Iqbal Terminal and operating 24/7, it offers a range of amenities, including comfortable seating, Wi-Fi, TV, newspapers, magazines, snacks, beverages, and shower facilities.
This lounge grants complimentary access to the following categories:
diplomats, consulate staff, UN Mission personnel, deputy heads of missions and their spouses, and local/foreign ambassadors on their first arrival and last departure
parliamentarians, along with their spouses, children, and parents
senior officers of the Armed forces (Major General and above)
high-ranking judiciary officials
federal secretaries/additional secretaries in charge of the Ministry.
CIP Lounge
The CIP Lounge, located in Lahore International Airport's Allama Iqbal Terminal, is exclusively dedicated to international flight passengers.
Operating round-the-clock, it offers a range of amenities, including:
comfortable seating
refreshments
free Wi-Fi access
television
reading materials (newspapers and magazines)
shower facilities
Notably, the lounge provides dedicated immigration and customs clearance services. Accessible through day passes, airline status, memberships, or credit cards, the CIP Lounge is a welcoming space where international first/business class passengers can relax and enjoy the hospitality of Lahore International Airport.
Hajj lounge
The Hajj lounge at Lahore International Airport is well-equipped to serve Hajj travelers. It boasts a seating capacity of 450 in the Departure Lounge and 170 in the Arrival Lounge, complete with separate washrooms and prayer areas for both males and females. The Arrival Lounge spans 14,160 square feet and includes reception facilities. It features six airline check-in counters and additional counters for various services.
While primarily dedicated to Hajj flights for approximately 30 days, it remains on standby for Special VVIP Flights, ASF staff training, and joint exercises involving the PAF, Army, and ASF.
Terminals
Lahore Airport consists of three main terminals:
Allama Iqbal Terminal: Opened in 2003, this terminal serves as the primary hub for both domestic and international flights. It has the capacity to accommodate 4.21 million passengers annually and offers modern amenities, including duty-free shops, lounges, restaurants, and a four-star hotel.
Hajj Terminal: Exclusively designed to cater to pilgrims embarking on the annual Hajj pilgrimage to Mecca, this terminal was originally Lahore's old international airport but has since been transformed into a dedicated Hajj facility. It can accommodate up to 600 passengers at a time and provides separate arrival and departure areas, prayer spaces, medical facilities, and advanced baggage handling systems.
Cargo Terminal: Specializing in the handling of freight and cargo operations, this terminal is equipped with a designated apron for cargo aircraft and a storage warehouse. It offers services such as enhanced security provisions, customs clearance, and efficient freight forwarding.
Parking
The parking plaza comprises two underground levels and one ground-level parking area, built to international standards, with a capacity to accommodate over 4,000 vehicles. Parking fees are determined based on the vehicle category and the duration of stay. These facilities are operational 24/7, providing secure and well-lit environments for visitors.
For detailed information on parking charges per vehicle, please click here.
Lahore Airport services
Customer service
Lahore International Airport is committed to enhancing traveler convenience by offering round-the-clock Passenger Facilitation Services (PFS), commonly referred to as Passenger Porter Services.
Our dedicated porters are available to assist you with the transportation of your luggage, whether you are moving from the DROP-LANE to the CHECK-IN counters or from the BAGGAGE CLAIM area to the PICK-UP LANE. For departing passengers, you can find the Porter Service Desk in the concourse hall. For arriving passengers, the porter services are conveniently located near the Baggage area in the Arrival Lounges.
Service charges:
domestic passengers: PKR 200
international passengers: PKR 400
For more information, visit the 'Sevices & Facilities' section on the airport's website.
Contact number
Telephone: +92-42-99031000.
Website: www.lahoreairport.com.pk
[Total:

122

Average:

4.8

]