This page was last updated on 25 February, 2021.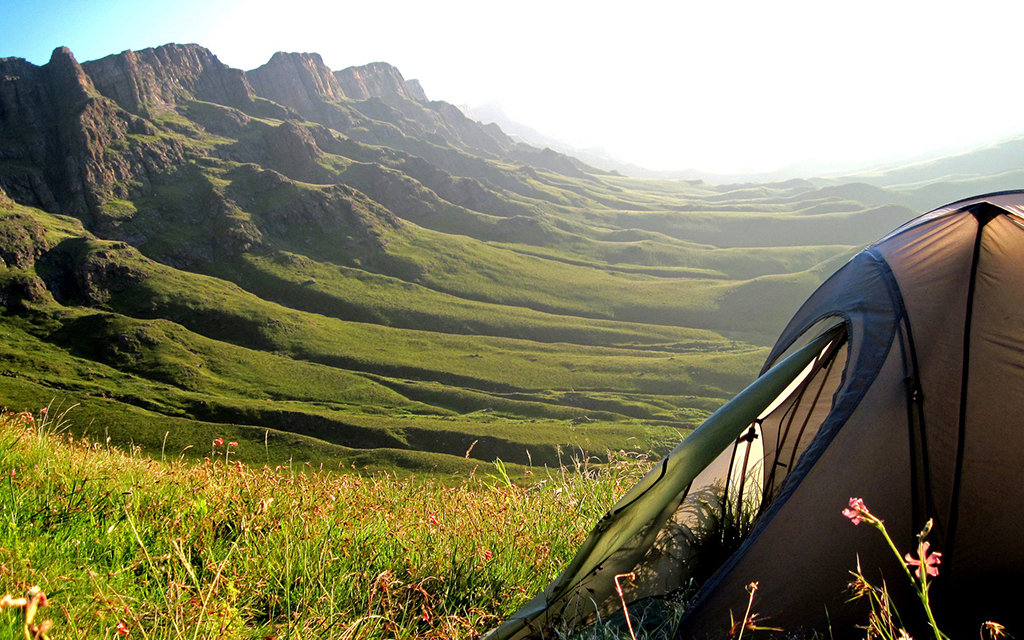 At a Glance
Travel Restrictions
Tourist Entry: Banned
Testing: Anyone entering Lesotho will be screened for coronavirus.
Quarantine Required: Yes
Quarantine Details: Self-isolation for 14 days required for all countries.
Local Restrictions
Lockdown in Effect: Partial
Events: Partially Allowed
Transport: Operational with restrictions
Shopping: Open
Restaurants and Bars: Open with restrictions

Detailed Travel Advisory
Published 28.01.2021
1. Flights to Lesotho are suspended.
– This does not apply to repatriation flights.
2. Passengers must have a medical certificate with a negative Coronavirus (COVID-19) test result issued at most 72 hours before arrival.
– This does not apply to nationals of Lesotho.
3. Nationals of Lesotho returning within 14 days must have the Coronavirus (COVID-19) test result issued when departed from Lesotho.
Detailed Tourist Information
Lesotho returned to "Orange level" restrictions from 3 February 2021.
Moshoeshoe International Airport is closed under the Red Level Restrictions, except for transport of essential goods and essential services personnel.
Movement across the border is restricted to those providing essential goods and services, those with medical emergencies (with permits) and certain other limited categories.
Those permitted to enter Lesotho must present a negative COVID-19 PCR test taken within 72 hours. This should show:
-the name of the traveller (which must correspond with their travel document)
-a serial number which is not duplicated
-clear and visible proof that the certificate was issued within 72 hours
-the date on which the swab was taken and the date the results were provided to the traveller
-the name of the testing laboratory approved by the Minister responsible for health
The border crossing points at Maseru Bridge, Caledonspoort (Butha Buthe), Maputsoe Bridge, Qacha's Nek Bridge and Vanrooyens Gate (Mafeteng) remain open, but this is subject to change at short notice. Their hours of operation are reduced due to the COVID-19 related curfew in South Africa. See our travel advice for South Africa for further information.
If you wish to enter or exit Lesotho, you'll need a negative PCR COVID-19 test taken within 72 hours of travel. You should not use the NHS testing service to get a test in order to facilitate your travel to another country. You should arrange to take a private test.
Truck drivers, Basotho students studying in South Africa and others who cross the border daily are permitted to cross for 14 days before a further test is required.

Lockdown Details
Schools are permitted to open with appropriate measure in place. Not all have fully opened yet.
Businesses and offices are allowed to operate provided health regulations and social distancing are observed.
Restrictions on cafes and restaurants have been lifted, but premises are required to avoid overcrowding and ensure frequent cleaning. Nightclubs are permitted to open between 6pm and midnight at 50% capacity. Masks, social distancing and regular cleaning are required. Churches are permitted to resume services of not more than 2 hours length. Numbers are limited to 50% capacity indoors and 500 people outdoors. Masks must be worn at all times. Funeral services must be outdoors and completed by 10am. Buffets and night vigils are not permitted.
Outdoor sports are permitted with 50% spectator capacity. Gyms are allowed to operate but equipment must be disinfected between uses. COVID-19 protocols including social distancing and masks must be observed at indoor and outdoor sporting facilities.

Sources

Data Source: covidcontrols.co