This page was last updated on 05 May, 2021.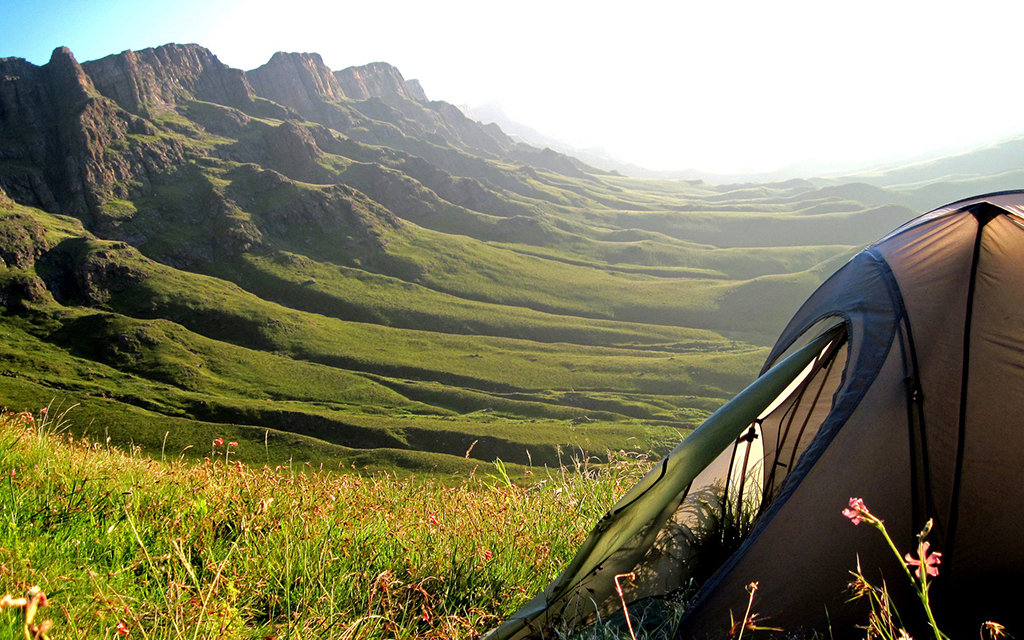 At a Glance
Travel Restrictions
Tourist Entry: Banned
Testing: Anyone entering Lesotho will be screened for coronavirus.
Quarantine Required: Yes
Quarantine Details: Self-isolation for 14 days required for all countries.
Local Restrictions
Lockdown in Effect: Partial
Events: Partially Allowed
Transport: Operational with restrictions
Shopping: Open
Restaurants and Bars: Open with restrictions

Detailed Travel Advisory
Published 06.04.2021
1. Passengers must have a negative COVID-19 test issued at most 72 hours before arrival.
– This does not apply to nationals of Lesotho who have been outside of Lesotho for less than 14 days. The COVID-19 test they have obtained before departure is valid for 14 days.
Detailed Tourist Information
Moshoeshoe International Airport remains closed except for transport of essential goods and essential services personnel.
Movement across the border is restricted to those providing essential goods and services, those with medical emergencies (with permits) and certain other limited categories.
Those permitted to enter Lesotho must present a negative COVID-19 PCR test taken within 72 hours. This should show:
-the name of the traveller (which must correspond with their travel document)
-a serial number which is not duplicated
-clear and visible proof that the certificate was issued within 72 hours
-the date on which the swab was taken and the date the results were provided to the traveller
-the name of the testing laboratory approved by the Minister responsible for health
The border crossing points at Maseru Bridge, Caledonspoort (Butha Buthe), Maputsoe Bridge, Qacha's Nek Bridge and Vanrooyens Gate (Mafeteng) remain open, but this is subject to change at short notice. Their hours of operation are reduced due to the COVID-19 related curfew in South Africa. See our travel advice for South Africa for further information.
If you wish to enter or exit Lesotho, you'll need a negative PCR COVID-19 test taken within 72 hours of travel. You should not use the NHS testing service to get a test in order to facilitate your travel to another country. You should arrange to take a private test.
Truck drivers, Basotho students studying in South Africa and others who cross the border daily are permitted to cross for 14 days before a further test is required.

Lockdown Details
Lesotho returned to "Blue Level" restrictions on 22 March 2021, resulting in further relaxation of restrictions on day to day activities and the opening of a greater variety of business and retail outlets.
An overnight curfew remains in place from 10pm to 4am.
Supermarkets, grocery shops, hardware stores, cafes and clothing stores are permitted to operate normally but must observe COVID-19 Protocols on sanitisation and social distancing. Hair salons may operate an appointment-only service between 8am and 8pm. Off licenses can operate Monday to Friday between 8am and 8pm with take-out service only.
All over the counter essential service providers are permitted to operate with 50% maximum staff capacity. Digital payment methods are encouraged. Fuel stations may operate 24 hours.
Schools and colleges are permitted to open on a rotational basis to reduce numbers on site and in school transport.
Textile and manufacturing industries can operate at 50% capacity for both a day and night shift. Other businesses, public and private institutions and NGOs may operate between 8am and 4pm with 50% of staff on rotation.
Hotels and hotel restaurants may open at 100% capacity. Conferences and workshops can be held but numbers are restricted to 50% of the conference venue capacity.
Restaurants and fast food outlets may operate with 50% seated capacity between 6am and 9pm. Covid-19 protocols must be observed (including sanitisation and social distancing). Alcohol is only permitted to be sold as take-out. Church services are permitted indoors only and with numbers limited to 50% capacity of the church. The service should not last more than two hours and one hour must be allowed for disinfection between services. All people must wear masks all times, including when singing. Weddings are permitted with a maximum of 50 guests and a maximum length of 2 hours, and pre-packed food only. Funerals are restricted to a maximum of 50 family members and 10 attendants for a maximum of 2 hours. Only immediate family members may view the deceased at the mortuary. Night vigils and buffets are not permitted.
Gyms may operate outside with not more than 100 people and must observe social distancing. Contact and non-contact sports are permitted with no spectators. Contact sports are only allowed with police permits and players and technical teams must be tested for COVID-19 prior to training camps.
Public parks and recreational areas are permitted to reopen.
The entertainment industry is permitted to operate with a maximum of 120 people inside and 500 people outside. Screening and registration at the entrance is mandatory. Staff must ensure that attendees observe COVID-19 protocols including wearing masks, sanitising hands and practicing social distancing. Event organisers may be arrested for non-compliance.
Nightclubs remain closed.
Social and family gatherings are not permitted.
Political rallies and other gatherings are banned. Drinking in public is not allowed.

Sources

Data Source: covidcontrols.co