This article has been reviewed by Wego's editorial team to ensure that the content is up to date & accurate.
Updated December 2022
The Christmas bells have already started jingling, and before we even know it, we are going to be lighting the fireworks to ring in 2023. What better way to start the new year than with brunch food such as eggs, bacon, waffles, pastries, and Mimosas! The options for brunch foods are really quite varied and can be as simple or as fancy as you like.
If you're looking to start off 2023 on a sweet and sprightly note, please keep reading to find out the best places to go brunch partying in Dubai.
Brunch in Dubai
Brunch is a popular activity in Dubai, and many hotels and restaurants offer special brunch menus on weekends and on special occasions, including the New Year. These menus often feature a mix of traditional breakfast items such as eggs, bacon, and pastries, as well as more lunch-like items such as sandwiches, salads, and grilled meats. Some brunches also feature live music and offer a selection of drinks, such as champagne, cocktails, and mocktails.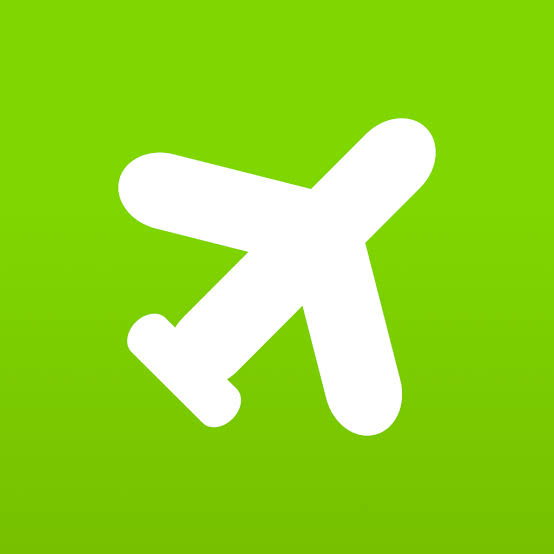 Book cheap flights to Dubai
AURA Skypool
Start the new year with the cosmopolitan brunch menu at AURA and its fuss-free sharing-style dishes. Enjoy the breathtaking skyline of Dubai as you sip signature cocktails like Raisin' In The Sun and Island In The Sky. If you're looking to start 2023 on a healthy note, try their Acai Berry, Heart Beet, and Green Meadow smoothies.
Food items on the menu start at AED 50, drinks start at AED 60.
Giardino
The Bungle in the Jungle Brunch at Giardino offers one-of-its-kind experiences for your family inside its comfortable, fashion-inspired venue that spans the expansive terrace. The terrazzo flooring, columns, and wallpaper from the Versace wallpaper collection, coupled with the indulgent cuisine, are sure to set an opulent mood, perfect for welcoming the new year.
AED 350 per person, including soft beverages. AED 450 per person, including selected house beverages.
AED 570 per person, including selected house beverages with sparkling wine. AED 810 per person, including premium drinks.
Shimmers
Shimmers promises a wonderful start to your 2023 with Mediterranean-sharing menus that will tingle your tastebuds for days. Delight in the Greek delicacies paired with free-flowing beverages and live music in one of Dubai's best beachfront venues.
AED 750 per person, including soft drinks. AED 990 per person, including house beverages. 
Bombay Borough
Kick-off 2023 with vibrant Indian flavours in a spirited adventure through India's lively food markets. The multilayered space offers Al Fresco sitting, an indoor bar, as well as private dining, so everyone can find their comfort spot. Immerse yourself in the warm Indo-chic ambience inspired by a fusion of the modern French and old British eras.
AED 275 per person for the teetotaler package. AED 325 per person for the house package. AED 395 per person for the sparking package.
Al Dawaar Revolving Restaurant
Bid adieu to 2022 and its hangover with Al Dawaar's Hangover Brunch. Take in the stunning panoramas of Dubai and attractions like the Burj Khalifa and the Infinity Bridge from the city's only revolving restaurant. Booking is mandatory and subject to availability, so hurry!
AED 279 per person, including soft beverages. AED 399 per person, including house beverages. AED 599 per person, including champagne.
Hutong
If you're not a sweet tooth, you may want to ditch the conventional pastry-filled brunch and try out the fiery Northern Chinese delicacies at Hutong. Savour a contemporary spread of dim-sums, mains, seafood fried rice, and signature desserts such as yuzu creme brulee and spicy cremeux chocolate mousse in the ambience of its beautiful outdoor terrace.
AED 388 per person, including soft drinks. AED 488 per person, including house beverages. AED 688 per person, including premium bubbly.
Dunes Cafe
Enjoy a fun-filled family brunch with your children at the Dunes Cafe, escaping into a fantasy, magical world filled with fairytales, themed activities, and live entertainment. Relish the international cuisine, complete with a live seafood bar, live cooking stations, and assorted pastries.
AED 150 for children 6-15 years old. AED 325 inclusive of soft beverages. AED 450 inclusive of house beverages.
Blue Jade
If you don't want to get up early after a late-night NYE party but still want to do a brunch, then the Saigon Social Evening Brunch is just for you. Skip the usual brunch menu in favour of Dubai's latest Vietnamese-themed culinary journey. On offer is pineapple seafood fried rice, Ginger lotus sea bass, Stir-fried beef tenderloin, Grilled marinated chicken with lime leaves, etc.
Starts at AED 265 per person in District 4, inclusive of soft beverages. Starts at AED 398 per person in District 1, inclusive of soft beverages, Asian cocktails, house spirits, hops, grapes and sparkling.
[Total:

119

Average:

4.5

]