This article is reviewed regularly by Wego's editorial team to ensure that the content is up to date & accurate.
Updated October 2023
The importance of a passport cannot be emphasized in today's globalized world when foreign travel has become a standard component of both business and recreation. For Pakistani citizens, a passport is their gateway to exploring the world, conducting essential international transactions, and representing their nation globally. However, an often overlooked yet critical aspect of obtaining a passport is adhering to the strict guidelines for the passport photo, including size specifications.
Passport photo requirements can vary from country to country, and Pakistan is no exception. In this article, Wego aims to clarify and guide this specific aspect of the passport application process, ensuring that obtaining a Pakistani passport is as smooth and hassle-free as possible.
Pakistan passport photo size requirements 2023
The photo requirements for a Pakistan passport are strict, and adherence to them is paramount. Failure to meet these standards can lead to delays or even rejection of your passport application. Moreover, for the convenience of the applicants, as part of your online application in the e-Services Portal, you are now required to capture a digital photograph up to 5MB in size and then upload it to the application.
These requirements encompass specific dimensions, resolution, and appearance criteria further discussed below.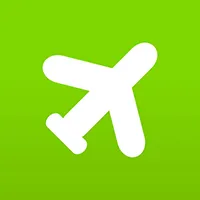 Book cheap flights on Wego
Photo size
Your passport photos must adhere to strict size and quality standards. They should be professionally taken and measured 45 millimeters (mm) in height and 35mm in width.
Do note that using photos that have been cropped or cut down from larger pictures is not permissible. The provided image should be the original, unaltered version taken by a professional photographer.
Furthermore, any post-processing or editing in software like Photoshop is strictly prohibited. The photos must represent your natural appearance without any digital enhancements or alterations.
Specifications
Regarding your passport photographs, strict adherence to specific standards is imperative to ensure that your identity is accurately represented. Here are the detailed photo specifications you must follow:
Photo quality
the photographs must be no more than 6 months old, capturing your current appearance
they should be taken against a plain white background
your photos must be professionally printed, with precise dimensions of 45 mm (millimeter) in height and 35 mm in width
the shot should be a close-up of your head and the top of your shoulders, with your face occupying 70-80% of the photograph
the image must be in sharp focus and clear, with no ink marks or creases
it must be of high quality, demonstrating no imperfections or flaws
Photo style and lighting
your photos must depict you looking directly at the camera
they should capture your natural skin tones
appropriate brightness and contrast are essential for accurate representation
the photos must be high-quality color images if taken with a digital camera
Glasses and head covers
if you wear glasses, the photograph must clearly display your eyes without glasses
head coverings are allowed, but they must not obscure your facial features from the bottom of the chin to the top of the forehead, ensuring both edges of your face are clearly shown
Expression and frame
your photographs must feature you alone, with no chair backs or other people visible in the frame
you should look directly at the camera with a neutral expression, and your mouth should be closed
Pakistan passport photo size check online
The Directorate General of Immigration and Passports, Ministry of Interior, offers a convenient online tool for verifying the compliance of your passport photograph. You can use this tool to ensure that your photograph is valid and adheres to the precise specifications required for the visa application.
[Total:

182

Average:

4.7

]