This article is reviewed regularly (on a monthly basis) by Wego's editorial team to ensure that the content is up to date & accurate. 
Updated 31 August 2021
The Republic of the Philippines is a southeast Asian country and is considered the world's largest archipelago nation. It offers a diverse mix of cultures and traditions, with beautiful lush islands waiting to be explored.
The only way you could possibly learn more is by embarking on your journey and discovering the Philippines for yourself. Here's all that you need to know about applying for a tourist visa to the Philippines.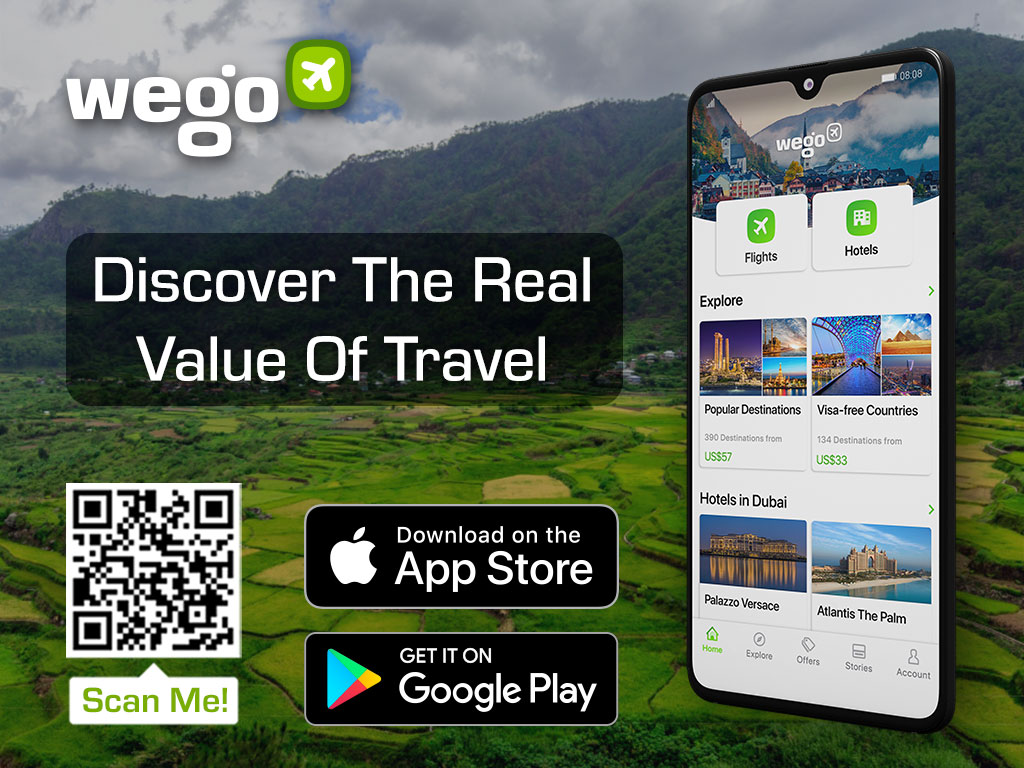 What is the Philippines tourist/visitor visa?
The Philippines visitor/tourist visa is a travel permit granted to a foreign passport holder by a consular officer at a Philippine Embassy or Consulate. A tourist visa holder can travel to the Philippines for a legitimate, non-immigrant purpose such as sightseeing, sports, health, visiting family, training etc.
The visa issued does not guarantee that the holder will be automatically admitted into the country because the admission of foreign nationals into the Philippines is up to the immigration officers at the border. A traveller visa for the Philippines will be issued after the visa application has been adequately examined.
Do I need a tourist visa to enter Philippines?
Countries that need to apply for a tourist visa
All nationalities who are not eligible for visa-free entry into the Philippines will need a tourist visa to enter the country. Nationals from the following countries need to apply for a Philippines visa through an embassy:
Afghanistan
Albania
Algeria
Armenia
Azerbaijan
Bangladesh
Belarus
Bosnia and Herzegovina
China
Cuba
Egypt
Georgia
India
Iran
Iraq
Jordan
Kosovo
Lebanon
Libya
Moldova
Montenegro
Nauru
Nigeria
North Korea
North Macedonia
Pakistan
Palestine
Sierra Leone
Serbia
Somalia
South Sudan
Sri Lanka
Sudan
Syria
Taiwan
Timor-Leste
Tonga
Ukraine
Yemen
Countries eligible for visa-free entry
Nationals from these countries travelling to the Philippines for tourism purposes are allowed to enter the Philippines without visas for a stay not exceeding 30 days, provided they have booked tickets for a return journey to their port of origin or next port of destination.
Their passports should also be valid for at least six months beyond the contemplated period of stay.
Online/eTA visa application
Taiwanese visitors need an electronic travel authorization (eTA) for the Philippines. The eTA for the Philippines can be easily obtained by completing an online form with the applicant's personal details and passport information.
How do I apply for the Philippines tourist visa?
If you need a visa for the Philippines, you can apply for one at the Philippines embassy or consulate in your country or the one responsible for your jurisdiction.
Submissions of the Philippines visa application and the required documents should be made in person. Parents or a legal guardian can make submissions on behalf of minors (under 18 years).
You can apply for a Philippines visa in one of the following ways:
At an embassy or consulate of the Philippines in your jurisdiction (if you are not not eligible for visa free entry).
On arrival at an international airport in the Philippines. (if you are eligible for visa-free entry).
Online, through the website of the Manila Economic and Cultural Office (for Taiwanese visitors only).
How long does it take to process a Philippines visa application?
It takes anywhere between two to ten working days to process a Philippines visa application. The time it takes for a visa to be processed depends on the specific embassy or consulate in which you apply.
Whether you have all your documents in order or not also affects the processing time of your application. However, you should always apply well in advance of the time you intend to travel.
What are the required documents?
To successfully apply for a temporary Philippines Tourist Visa, applicants must submit the following documentation:
Passport/travel document valid for at least six months beyond the intended period of stay in the Philippines.
Completed visa application forms.
2 passport photos taken within the last six months.
Proof of financial capacity.

Confirmed tickets for return or onward journey to the next port of destination.

Payment of visa fees.
If an applicant is not a restricted national under Philippine Visa Policy, then the applicant may choose instead to submit a duly signed application notarized by a local notary public along with the other requirements above.
For visa on arrival, the officer may request additional documents to determine whether or not the applicant can be issued a permit.
Is the Philippines visa extendable?
Yes, it is extendable. The authorized maximum period of stay granted by the Philippine consulate to all temporary visitor's visa applicants is 59 days.
If you want to extend your stay, you will have to submit the application for a Philippines visa extension (extension of stay) at an office of the Immigration Bureau in the Philippines and pay the corresponding immigration fees.
If the initial number of days you were allowed to stay was 30 days, and you want to extend your stay for another 29 days, then you can apply for a visa waiver from the Philippines Immigration Bureau at least one week before your visit ends. If you enter under visa-waiver, you can extend your stay for up to 36 months.
If you enter with a Philippines visa, you can extend your stay for up to 24 months.
If you have already stayed in the Philippines for 59 days and want to stay beyond that, you have to apply for an Extension of Stay from the Immigration Bureau in the Philippines.
You can apply for an extension of one month, two months, and six months.
What is the fee for the Philippines tourist visa?
The visa costs Php 13,900 for visa-required nationals and Php 11,500 for non-visa required nationals.