Malaysia is one of the most diverse countries in Asia, which means if you're visiting, you're spoiled for choice when it comes to experiences. From the fast, yet relatively comfortable pace of life in Kuala Lumpur, to family theme park entertainment and even an international Formula One track a short drive away, we explore Malaysia's state of Selangor.
Kuala Lumpur
KL is a modern representation of the melting pot of the cultures that Malaysia is so renowned for, predominantly Malays, Chinese and Indians.
Starring the sparkling Petronas Twin Towers at the city centre, it's a blend of diverse culture, history and tradition supported by a thriving, modern infrastructure. Apart from being an attractive destination in itself, KL is also a major transit hub for travellers exploring the many beautiful regions of Malaysia, as well as a jumping off point for travellers around the world to the rest of Asia. Let's not forget AirAsia was born here, one of the most successful budget airline operations ever launched.
KL is a more relaxed version of Singapore, and far more affordable. More expats are relocating to KL for the growing business opportunities and cruisy lifestyle. A quick look at PropertyGuru and you'll see why. The range and quality of accommodation available to suit any budget makes this a very liveable city.
Culture, heritage and great food
Eating in KL is a serious pastime. And why not, with so many wonderful nationalities making their home in KL you're spoiled for choice.
Chinatown on Petaling Jaya Street is a must. Every style of Chinese cuisine can be found, and the tiny shophouse style eateries have great character. Of course, after you've had a great lunch, stroll the shops and bargain away. Nothing like a good shopping sprint for dessert.
Little India too is a delight for the tastebuds, and also a great place to shop. It's really is like experiencing a piece of India without getting on a plane.
Both neighbourhoods, and in fact the whole city, acknowledge and celebrate national holidays and festivals, so you're able to join in the fun of India's Deepavali Festival (Festival of Lights), Chinese Lunar New Year, Ramadan and more.
There's also a healthy contemporary performing arts scene, so you're never short of entertainment.
The limestone Batu Caves are a beautiful example of culture, history and mother nature. Ornately decorated Hindu shrines sit inside the giant cave, and a towering 42.7 metre gold statue of the Hindu god, Lord Murugan welcomes all at its entrance.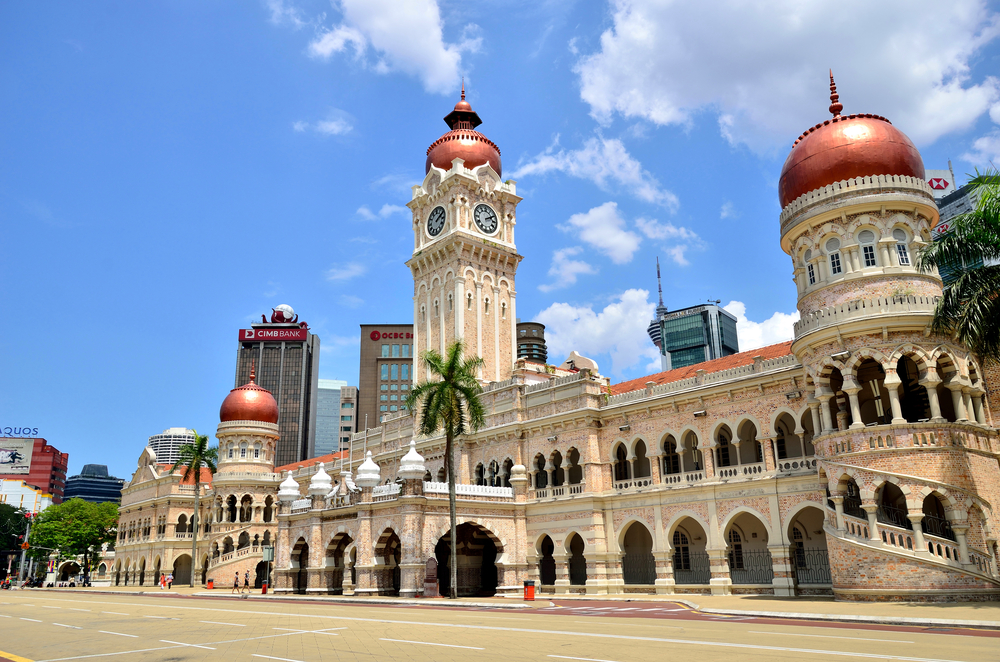 The Malaysian flag was first hoisted in 1957 in Merdeka Square, now an historical reminder of colonial days. The Royal Selangor Club Complex, Sultan Abdul Samad Building, Galeri Kuala Lumpur and the Old KL Train Station create a wonderful historic atmosphere and snapshot into days gone by.
Exploring beyond KL
While the city is great place for kids, take a short drive and they'll be in theme park heaven. Heading out of town, a 20 minute drive will take you to Sunway Lagoon. Over 88 acres of adventure zones, including a water park, amusement park, wildlife, extreme and scream park, there's something for everyone.
In Sepang, racing lovers will love the adrenalin rush of the Sepan F1 International Circuit, home to the Malaysian Grand Prix and the Malaysian Motorcycle Grand Prix. It's also home to Malaysia's version of Silicon Valley, in Cyberjaya. With over 250 multinational companies based here, it's also a favourite for expats who have made their home here.
There's a boom in investment throughout Selangor and many have turned their interests towards new developments and Selangor property for sale. It's not only a great place to visit, many find that they don't want to leave.