This article has been reviewed by Wego's editorial team to ensure that the content is up to date & accurate.
Updated July 2023
Indians are particularly drawn to the allure of Malaysia. The country's unique cultural diversity, where multiple ethnicities, languages, and traditions coexist harmoniously, resonates deeply with many Indians. Moreover, Malaysia's captivating landscapes, steeped in rich history, and the vibrant celebration of festivals further enthrall Indian travelers, making it a highly favored destination for them.
If you are an Indian looking to travel to the enthralling country of Malaysia, look no further as Wego guides you on obtaining a visa for your travel to Malaysia. 
Do Indians need a visa to Malaysia?
Yes, Indian citizens traveling to Malaysia are required to obtain a visa. 
Indian citizens are among the ones eligible for applying for an e-visa. This makes the process of visa application much more simplified, quick and hassle-free. Under certain conditions, Indian citizens are also eligible for a visa on arrival. 
Note that in order to be eligible for applying to a visa, citizens need to fulfil the general entry requirements issued by the Malaysian government, which are:
holding a valid passport or a valid travel document with a validity of more

 than 6 months

having sufficient financial provisions to sustain the period of stay in Malaysia

applicant is not registered under the Suspect List of the Immigration Department of Malaysia or the stolen Lost Travel Document (STLD) system

applicant is not categorized as a prohibited immigrant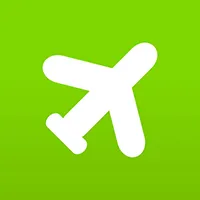 Book cheap flights to Malaysia
Malaysia visa for Indians 2023
The Malaysian government has introduced the e-visa facility for a number of countries, which includes India as well. Indian citizens can log in to the e-visa portal and apply for the Malaysian e-visa. Through this portal, they can apply for both single-entry and multiple-entry visas, with no extensions allowed.
Note that the Malaysian e-visa cannot be applied for from inside Malaysia. Applicants need to apply for it from their home country. 
Requirements 
The following documents are required to be scanned and uploaded along with your application:
passport sized studio photograph

passport biodata page with validity of more than six months from your travel date

confirmed return ticket (if applicable)

birth certificate for minor applicants

proof of paid accommodation

any other supporting documents 
Please note that you will be required to print the approved e-visa in A4 format. It will be crucial during your entry to Malaysia and must be presented upon your arrival at Malaysia entry checkpoints. 
Application process
Online:
The application for the Malaysia e-visa can be made through the official government portal. You need to:
access the Malaysia e-visa online platform
create an account by registering with your details like

name, nationality, email address, passport number, gender and a few other relevant details

log in to your account using the provided credentials
proceed with the application after logging in
upload all necessary documents
proceed to make the required payment for the Malaysia visa fees
Note that the portal lets you save an incomplete application and return to it later. You just need to log back in with your registered credentials. 
Offline:
Indian citizens can also obtain a visa from a Malaysian consulate in India. Here are the addresses and contacts of the Malaysian consulates in India:
Consulate General of Malaysia in Chennai:
Address: No.7, (Old No.3), Cenotaph Road, 1st Street, Teynampet, Chennai-600 018
Telephone: +091-44-24334434, +091-44-24334435, +091-44-24334436
E-mail: [email protected]
Website: http://www.kln.gov.my
Consulate General of Malaysia in Mumbai:
Address: No. 4-B, 4th Floor, Notan Plaza, Turner Road, Bandra (West), Mumbai-400050, India
Telephone: 00 (91-22) 2645 5751/52/55, 00 (91-22) 2645 5541/42 (For visa enquiry)
E-mail: [email protected]
Website: http://www.kln.gov.my
Honorary Consulate of Malaysia in Kolkata:
Address: Honorary Consulate of Malaysia in Kolkata, 3-C, Carmac Street, Kolkata-700016
Telephone: 0091-33-22299183/22294369
E-mail: [email protected]
Website: http://www.kln.gov.my
Tourism Malaysia:
Address: Tourism Malaysia, D7/8 Ground Floor & Basement, Vasant Vihar, New Delhi-110057, India
Telephone: +91-11-46011674/5
E-mail: [email protected]
Website: www.tourismmalaysia.gov.my
Processing time
Once you have submitted your application, the e-visa can be obtained in 2 working days, not including weekends and holidays.
Malaysia visa on arrival for Indians
Visa on arrival facility is available for citizens of India with the following conditions : 
visitors arriving in Malaysia via Singapore, Thailand, Indonesia, or Brunei only (with a valid visa from either country)

visitors coming in from either four countries through the entrance as follows:
 Air route
Kuala Lumpur International Airport (KLIA)

Kuala Lumpur International Airport 2 (KLIA2)

Bayan Lepas International Airport, Pulau Pinang

Sultan Ismail, Senai Airport, Johor

Kota Kinabalu International Airport, Sabah

Kuching International Airport, Sarawak

Langkawi International Airport, Kedah

Miri Airport, Sarawak

Sultan Abdul Aziz Shah Airport, Selangor
 Land route
Tuas (Singapore)- Sultan Abu Bakar Complex (Second Link)(Malaysia) 

Immigration Control Post, Sungai Tujoh, Sarawak 

Immigration, Customs, Quarantine and Security Complex (ICQS) Bukit Kayu Hitam, Kedah
 Sea route
Immigration Control Post, Labuan International Terminal Ferry

only
Malaysia visa for Indians fees
The Malaysia e-visa processing fee is MYR 105 (INR 1,893), and additional service charges apply depending on your chosen method of payment.
For visa on arrival, the fee is MYR 200 (INR 3,605).
All visitors are required to demonstrate proof of financial capacity by having at least USD 500 (INR 40,988) in cash (or the equivalent in Ringgit Malaysia) and possess a confirmed return ticket while applying for visa on arrival.
Malaysia visa for Indians validity
The single-entry e-visa is valid for three months, while the multiple-entry e-visa can be valid for a period ranging from three to six months, depending on the terms specified in your application. It is advisable to apply for the e-visa at least two weeks before your scheduled departure to Malaysia.
For those who choose to use the visa on arrival option, please be aware that such visitors are only allowed to stay in Malaysia for a maximum of 15 days.
[Total:

151

Average:

4.7

]