Good news for travellers, shopaholics, and bargain hunters: you can now access ShopCash on Wego app. The integration of ShopCash into Wego app allows users to seamlessly shop and access a wide range of offers, promo codes, deals, and vouchers from a variety of merchants.
ShopCash is now on Wego app
ShopCash is a reward app that gathers hundreds of online merchants across all shopping categories under one cashback and deals platform. Developed by Wego, ShopCash has been rewarding consumers with instant cashback since 2020. ShopCash is currently available in the UAE, Saudi Arabia, and Egypt. 
Wego users can just tap on the ShopCash button at the bottom of the screen to access the additional benefits and rewards from multiple stores.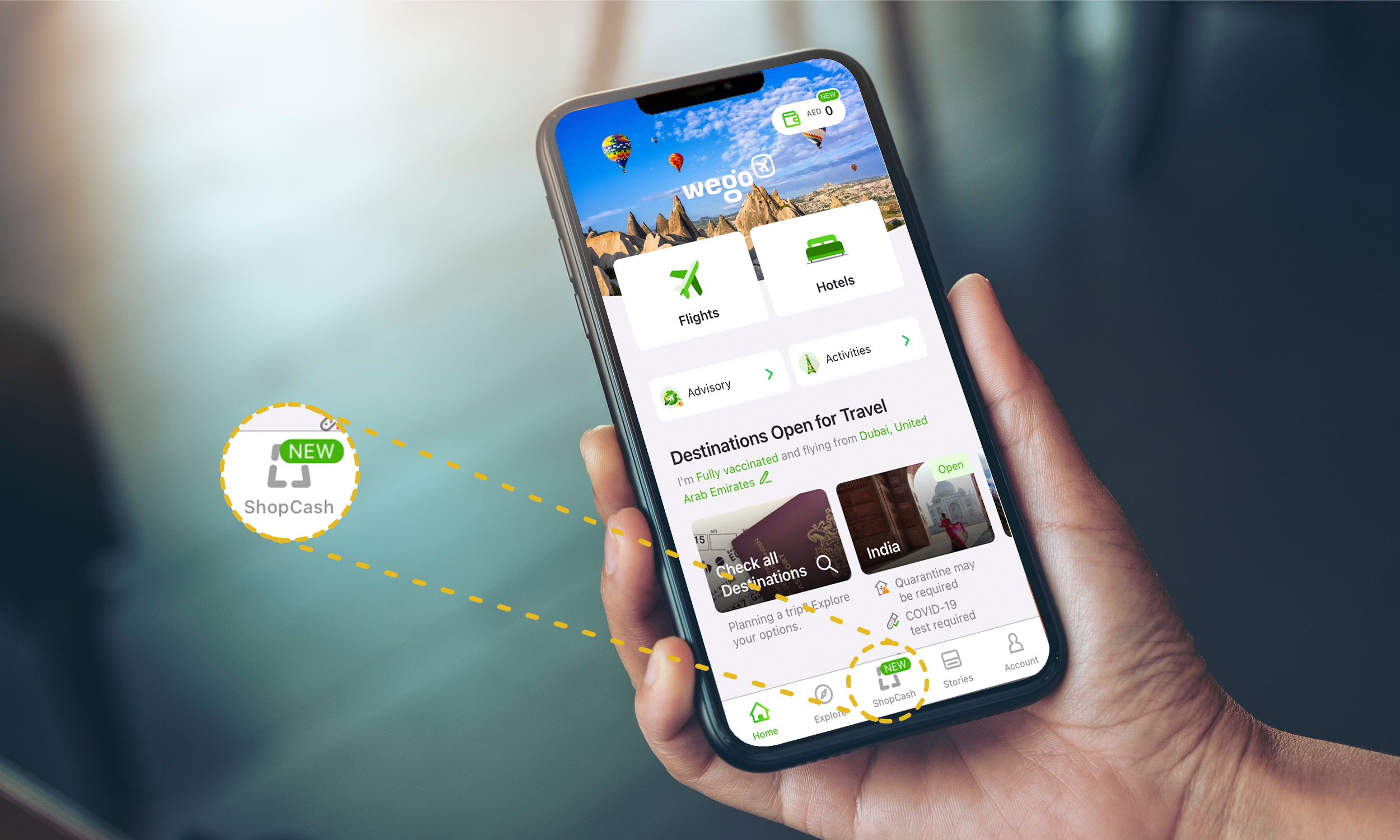 Earn cashback on your travel bookings
To earn cashback for flights and hotel bookings, users simply need to book their travel through the Wego app and choose "Book on Wego" option. Once the booking is complete, the cashback will be credited to the user's ShopCash account within a few days. The cashback can then be redeemed through a variety of options, including direct deposit to the user's bank account.
ShopCash's integration into the Wego app is just one of the many ways that Wego is working to provide its users with the best possible travel experience. In addition to offering a wide selection of travel options at competitive prices, Wego also has a user-friendly app and website, 24/7 customer support, and a range of features to help travelers plan and book their trips.
Whether you are planning a vacation, a business trip, or a weekend getaway, Wego has all the tools and resources you need to make your trip a success.