This article has been reviewed by Wego's editorial team to ensure that the content is up to date & accurate.
Sri Lankan Minister of Foreign Affairs Ali Sabry, through his X account, announced the approval of the issuance of free visas to citizens from several countries, Wego reports. This pilot project is expected to be effective in the near time. The initiative is set to boost tourism, enhance international relations, and stimulate the country's economic growth.
Cabinet approves issuing of free visas to India, China, Russia, Malaysia, Japan, Indonesia & Thailand with immediate effect as a pilot project till 31 March –

— M U M Ali Sabry (@alisabrypc) October 24, 2023
The countries included in this initiative are India, China, Russia, Malaysia, Japan, Indonesia, and Thailand. These nations have been specifically selected due to their high volume of outbound travelers. The policy will remain in effect until 31 March 2024.
While further details regarding the rules and regulations of this policy are yet to be released, the primary objective is clear: to stimulate Sri Lanka's economic growth through a surge in tourism and enhanced international involvement.
As Sri Lanka embarks on this pilot project, it anticipates a revitalization of its tourism sector and a strengthening of its international relations. The success of this initiative could potentially pave the way for future collaborations and expansions of similar programs.
This development marks a significant stride in Sri Lanka's efforts to position itself as a premier tourist destination while also fostering stronger ties with key international partners. The nation and its visitors stand to benefit immensely from this initiative.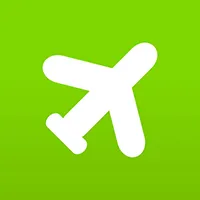 Book cheap flights to Sri Lanka