This article is reviewed regularly (on a monthly basis) by Wego's editorial team to ensure that the content is up to date & accurate.
Updated January 2023
Turkey, the fairytale-esque Middle Eastern country, has now lifted almost all travel restrictions in place for several months to control the spread of COVID-19. As of now, there are no testing or quarantine requirements in place for fully vaccinated international arrivals. However, non-vaccinated travellers are required to provide proof of a negative RT-PCR test taken within the previous 72 hours on departure.
Travellers looking to visit Turkey from Pakistan can apply for a visit visa or tourist e-Visa to Turkey. Keep reading to learn more about the available types of Turkey visas for Pakistani citizens.
Turkey visa for Pakistanis general requirements
Please note that Official passport holders (Diplomatic, Service and Special passport holders) from Pakistan are exempted from applying for a visa to enter Turkey for up to a period of 90 days. However, ordinary passport holders are required to apply for a visa to enter Turkey.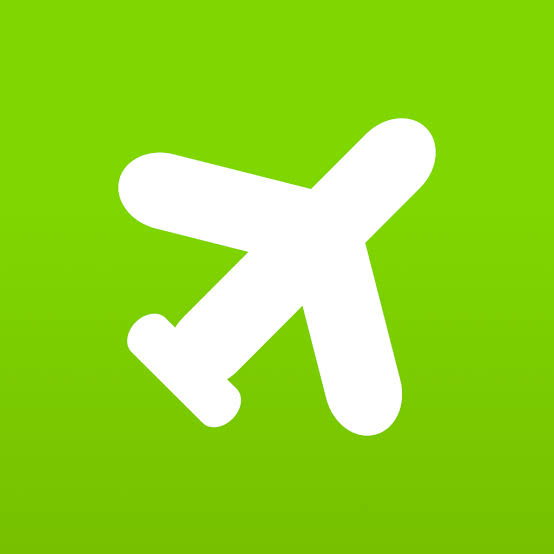 Book cheap flights to Turkey from Pakistan now
Furthermore, ordinary Pakistani passport holders with a valid Schengen, USA, UK, Ireland visa or residence permit may get their one-month single entry e-Visas from the Turkish Government's E-Visa webpage.
The general requirements to apply for a Turkish visa from Pakistan are as follows:
Visa Application Form (VAF) duly filled and completed.
Two coloured biometric photos (white background – 5x5cm size)
Unimpaired Passport / Travel Document valid for at least 6 months from the travel date, and copies of the bio-data and used pages of old passports only on A4 size.
Official documents showing income status (Salary checks, FBR, NTN, Active Tax Payer Certificate.)
Family registration certificate or marriage registration certificate (if newly married) from the NADRA office.
Invitation letter by the Conference/Seminar/Meeting Committee. Registration certificate for the event of invitation letter from the organizer of the event. (If applicable)
Cover letter written by the applicant explaining details of the conference/seminar/meeting trip. (Cover letter should be one page)
Financial documents showing funds easily accessible by the applicant that show sufficient funds available for the planned trip:

Bank statements of the last 3 months and not older than 10 days from the date of submission, and duly signed and stamped from the bank,  savings etc.

Bank Account Maintenance Certificate is required. (Only applicable for Punjab, Sindh and Balochistan applicants)
Proof of intention to return/onward journey (return ticket reservation, transit ticket reservation etc.)
Proof of secured accommodation in Turkey (hotel reservation, invitation letter from the host mentioning residence details or lease/deed papers etc.)
Travel health insurance certificate-coverage of USD 50,000 (PKR 10,248,655) and period of stay in Turkey and the repatriation costs as well.
Polio vaccination certificate.
Available Turkey visas for Pakistan citizens
Turkey visit visa
For travellers eligible for the Turkey tourist e-Visa
Pakistani ordinary passport holders with a valid Schengen, USA, UK, Ireland issued visa or residence permit can apply for the 1-month single entry e-Visas (30 days) from the Turkish Government's E-Visa webpage.
The Turkey Tourist Visa (e-Visa) is an entry authorization document allowing foreign nationals to enter and travel within Turkey for mostly non-essential purposes. This is strictly limited to travel, transit and business purposes. Tourists wishing to study must not apply for this visa type.
The tourist e-Visa has a validity of 180 days (6 months), and the maximum period a Pakistani citizen can stay on the visa is of 30 days. (1 month).
Documents required
Before beginning the online application process, travellers are required to ensure that they have the following required documents:
A passport with a minimum validity of 3 months from the date of arrival.
An email address where notifications and the e-Visa will be sent
A debit or credit card to pay for the visa fee
For travellers not eligible for the Turkey tourist e-Visa
Pakistani citizens not eligible to apply for the Turkey tourist e-Visa, or who want to stay in Turkey for a period more than is valid in the e-Visa, will need to apply for a Turkey Visit visa or the Sticker visa which is a variant of the Turkey visa.
You can only apply for this visa by getting your visa application form filled out from the Anatolia travel services visa application centres in Pakistan. The visa application forms will be filled at the Anatolia travel services centres, free of cost, in accordance with the information given by the applicant
You can download the documents checklist from here to get an idea about the documents the visa application centre will require.
Turkey visa for Pakistani price
The Anatolia travel services centre lists the prices as follows:

[Total: 112 Average: 4.5]