This article has been reviewed by Wego's editorial team to ensure that the content is up to date & accurate.
Updated June 2023
A multitude of individuals from around the world seek UK visas for various reasons. Some are driven by the desire to work or engage in business in a major global economy and financial hub. Others aspire to study at prestigious universities and colleges. Navigating the complex visa application process can be an intimidating task, leaving applicants uncertain about their chances of success, regardless of their reasons for seeking a UK visa. 
Keep reading to know more about the UK visa success rate, shedding light on the factors influencing approval rates.
UK visa success rate 
The success rate of UK visas varies depending on the specific visa category and individual circumstances. Overall, the UK has a relatively high visa success rate compared to many other countries.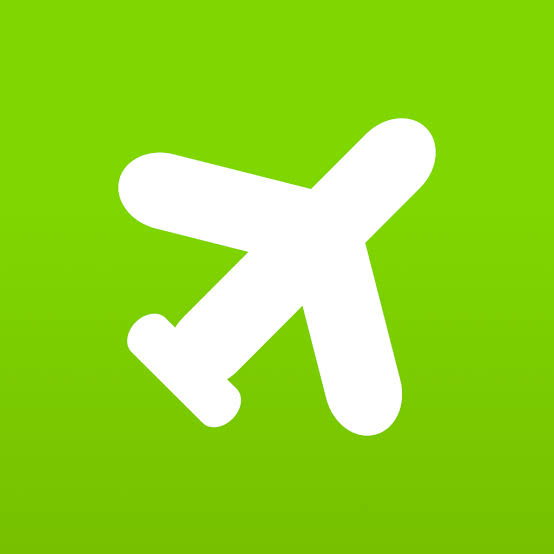 Book cheap flights to the UK
Student visa
The number of sponsored study visas issued to main applicants in the year ending March 2023 experienced a significant increase compared to the previous year. A total of 477,931 sponsored study visas were issued, marking a notable 22% rise from the year ending March 2022. 
Indian nationals received a considerable number of these visas, with 138,532 grants, showcasing a substantial increase of 63% (53,429 more visas) in comparison to the previous year's figures (85,103). In India, the success rate for UK student visas reached approximately 95%, indicating a high approval rate for applicants. Conversely, the rejection rate stood at around 3%, suggesting a relatively low proportion of visa denials. 
Chinese nationals ranked as the second most common nationality granted sponsored study visas, with a total of 100,397 visas issued in the year ending March 2023.
Tourist visa 
The success rate of UK tourist visas can vary depending on factors such as the year, nationality of the applicant, and individual circumstances. Available data suggests that in 2019, the success rate for UK visitor visas was approximately 87.46%, indicating a relatively high approval rate. However, in 2021, the success rate decreased to around 80.7%. 
Further information reveals that in the third quarter of 2020 (July-September), the UK visitor visa success rate was approximately 67.29%, which was slightly lower than the approval rate in the same period of 2019 (88.42%). This decline can be attributed to an increase in the visitor visa refusal rate from 12.3% to 22.75%.
Skilled worker visa 
In the year ending March 2023, the number of work visas granted to main applicants experienced a significant increase, totaling 299,891 grants. This notable surge, amounting to a 61% rise from the previous year, was primarily driven by the increasing demand for skilled worker visas. The main applicant grants for skilled worker visas witnessed a substantial 59% growth over the past year, reaching approximately 69,423. 
 In terms of success rates, the UK Skilled Worker visa displayed an impressive 98.45% success rate in 2019, while the success rate for the same visa category in 2020 reached 99.23%. These figures indicate a slightly higher approval ratio in 2020 compared to 2019 (98.45%).
Tier 1 visa
The UK tier 1 visa is a category of visas for high-value migrants who want to work or invest in the UK. The UK visa success rate for all types of work visas in 2019 was 96.21%, but for tier 1 high-value migrants, it was 82.54%. The tier 1 entrepreneur visa has a success rate of 50%.
Tier 2 visa
The UK tier 2 visa is a category of visas for skilled workers who want to work in the UK for an approved employer. As mentioned before, the UK visa success rate for all types of work visas in 2019 was 96.21%. But for tier 2 skilled workers, it was 98.45%. However, the tier 2 visa has been replaced by the skilled worker visa since December 2020. 
Spouse visa
There were 65,642 family-related visas granted, 59% more than in the year ending March 2022; over three-quarters (79%) of family-related visas granted in the year ending March 2023 were to spouses, with the remainder being for children or other dependents.
The success rate of UK spouse visas went through a decline from 2012 to 2014, reaching its lowest point of 70.35% in 2014. However, since then, there has been a gradual increase in the success rate. In 2017, the success rate climbed to 82.49%, surpassing the 10-year average by more than 4%. The success rate for UK spouse visas in 2019 was reported to be 79.78%, with a refusal rate of 19.66%. These figures demonstrate an overall improvement in the success rate of UK spouse visas, with the latest data indicating a higher likelihood of approval for applicants.
UK visa success rate factors 
Several factors can influence the success rate of UK visa applications. These factors include:
eligibility criteria: meeting the specific requirements for the visa category applied for, such as educational qualifications, work experience, financial stability, and English language proficiency.

documentation: providing accurate and complete supporting documents, including passports, financial statements, employment letters, invitation letters, and any other relevant paperwork.

genuine intentions: demonstrating genuine intentions to visit the UK for the intended purpose of the visa, whether it is for tourism, study, work, or family visits.

financial requirements: meeting the financial criteria set by the UK Home Office, which may include providing evidence of sufficient funds to cover living expenses, tuition fees, or accommodation costs during the stay.

immigration history: having a clean immigration record with no history of visa violations, overstays, or other immigration offenses.

consistency: ensuring that the information provided in the application form is consistent with the supporting documents and any previous visa applications.

immigration policy changes: adapt to any changes in the immigration policies, rules, or regulations that may impact the visa application process.
It's essential for applicants to carefully follow the guidelines and requirements set by the UK Home Office to maximize their chances of a successful visa application. 
[Total:

223

Average:

4.8

]