This article is reviewed regularly by Wego's editorial team to ensure that the content is up to date & accurate. 
Updated September 2023
The United States of America has perpetually exuded the mystique of being the bastion of opportunity. Annually, a multitude of individuals hailing from diverse corners of the globe opt to embark on the journey of immigrating to the United States. This process, while undeniably captivating, is far from a simple undertaking, as it entails navigating a complex set of prerequisites to secure a visa to the US and fulfill your American dream.
The United States offers multiple types of visas, with acceptance rates varying across visa types and countries. In this article, Wego aims to provide you with an overview of the success rates of different types of US visas, so you can assess the likelihood of securing one for yourself. 
US visa success rate 2023
In the fiscal year 2022, the United States government issued a total of 6.85 million visas, marking a significant increase compared to the previous year, which had seen a sharp decline due to the global pandemic.
These statistics underscore the United States' enduring appeal as a destination for travelers from around the world. Moreover, the US government publishes annual visa data on its official website, offering transparency and insight into visa issuance trends.  
It is essential for individuals seeking to apply for a US visa to carefully review these statistics as the success rate can vary depending on the type of visa being pursued and the nationality of the applicant. A thorough examination of success rates can provide valuable insights into the visa application process, helping applicants prepare more effectively and increase their chances of obtaining the desired visa.
Here are the details for the success rates of some of the most popular visas for the United States of America. Please note that these details are based on the figures provided by the Report of the Visa Office 2022.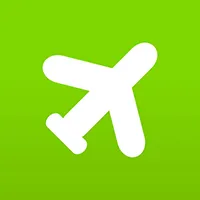 Book cheap flights to USA
Tourist visa success rate
The tourist visa is classified by the Government of the USA as a B category. The following types of visas come under this category:
B1: Temporary visitor for business

B2: Temporary visitor for tourism, pleasure, medical, or other similar purposes

B1/B2: Temporary visitor for business or pleasure

BCC (Border Crossing Card) and BCV (Border Crossing Visa): Issued to residents of Mexico
As per the data available, a total number of 5,422,458 applications for B-category visas were received by the United States in 2022, out of which 4,500,079 applications were approved, thereby giving a success rate of approximately 83 percent.
This highlights that not only are these the most popular visas among those offered by the United States, but they also have a healthy success rate, meaning applications are far more likely to be accepted. 
Transit visa success rate
A transit visa for the United States, classified as the C1 visa, is issued to individuals who have a layover in the USA, before continuing their onward journey to another country. 
The number of transit visa applications received in the previous fiscal year was 11,248, out of which 8,643 applications were approved. The success rate is approximately 77 percent, which makes it a highly obtainable visa. 
Student visa success rate
A student visa, classified as the F category, is issued to individuals who intend to pursue an academic course or a language training program with a registered educational institution in the United States. Owing to the advanced quality of USA institutions, this is also a much sought-after visa.
There are two types of visas in this category:
F1: For the individual intending to pursue education in the USA

F2: For the dependents of the individual applying under the F1 category
Under the F1 category, 631,807 applications were received, and 411,131 applications were approved. The success rate for this visa comes out to be 65 percent. Although this is a decent rate, applicants should make sure to familiarise themselves with the entire process and review their application thoroughly. 
Under the F2 category, 46,725 applications were received, with 25,887 being approved. This is a success rate of 55 percent, which makes it a rather challenging visa to obtain. 
Employment visa success rate
Employment visas in the United States are classified under the H category. These are granted to individuals who will be working in the country as highly skilled workers or in temporary services, as well as their dependents.
The following visas come under this category:
H1B:

Temporary worker of distinguished merit and ability performing services other than as a registered nurse

H1B1: Free Trade Agreement Professional

H2A: Temporary worker performing agricultural services

H2B: Temporary worker performing other services

H3: Individuals coming to the USA temporarily for training

H4: Dependents of applicants of all of these visas
The total number of applications for the H category of visas was 795,473, establishing it as one of the most sought-after visas. Out of these, 769,299 applications were approved, giving a staggering success rate of almost 97 percent. 
This goes to show that employment visas in the USA are extremely likely to be approved, reaffirming the USA's status as a land of opportunity.
Immigrant visa
success rate
The United States government also issues immigrant visas, which grant permanent residency in the country, as well as adjustments to status, which enables individuals residing in these countries to obtain a Green Card for permanent residency. These visas and permits are issued based on employment preferences and family preferences. 
Immigrant visas are granted after stringent examinations, and applicants need to fulfill a number of qualifications before applying. Moreover, the government also exercises a limit on the number of such visas they issue every year. Hence, the success rate for immigrant visas depends on these contingencies.
For reference, the US government issued a total of 444,167 immigrant visas and status adjustments in the previous fiscal year, with the following breakdown:
employment-based preference: 275,250

family preference: 168,917
For the year 2023, the limits for immigrant visas are as follows:
employment-based preference: 197,000

family preference: 226,000
US visa rejection
While most visas are likely to get accepted if you submit a complete and correct application, sometimes it is possible to have your visa application rejected. There could be a number of reasons for visa rejection, such as an incomplete visa application, failure to prove eligibility in certain categories, or past records. In such a case, you can review your application, and you may reapply should you wish to.
For a better understanding of how to chart a plan of action if you ever face a US visa rejection, please refer to our dedicated article below:
[Total:

139

Average:

4.7

]