This article is reviewed regularly (on a monthly basis) by Wego's editorial team to ensure that the content is up to date & accurate.
Updated January 2023
Although the pandemic is finally over, COVID testing remains a norm worldwide to keep travelling safe. America is open for vaccinated tourists, but the country has mandated strict testing measures across its borders to ensure that the virus doesn't resurge. Travel between Saudi Arabia and the United States is easily possible with Saudi travellers subject to the US' latest PCR test entry requirements.
Here is what you need to know regarding the US PCR test entry requirements for Saudi Residents.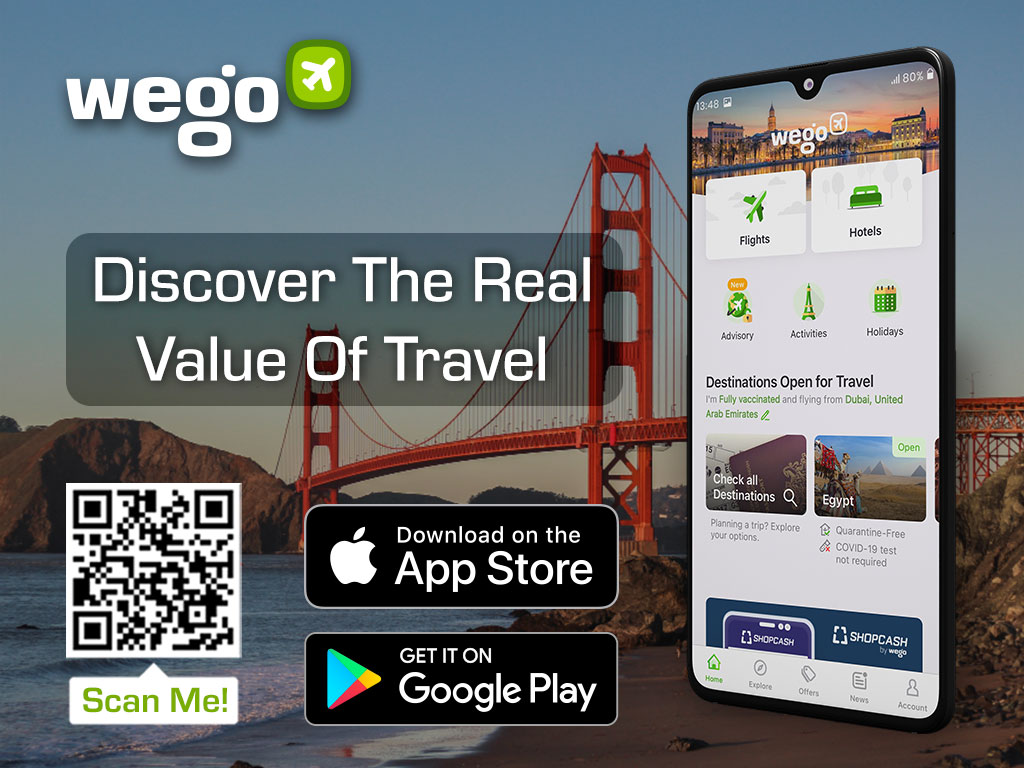 PCR testing requirements in the US
The US is finally open for fully vaccinated tourists, provided they follow the strict PCR test entry requirements measures across its borders to ensure that the virus spread is under control.
The USA's pre-arrival testing requirements depend entirely upon where the passenger is flying from.
All air passengers, 2 years or older, travelling to the US must provide the negative result of a COVID-19 viral test taken 2 days before travel or documentation of recovery in the last 90 days if:
they are travelling to the USA from China, Macau, or Hong Kong

they have been in any of the countries in the 10 days before travel to the US

are flying from the Incheon International Airport in Seoul, Republic of Korea, Toronto Pearson International Airport in Canada, or Vancouver International Airport in Canada.
This means that Saudi nationals and residents are currently not required to submit the COVID-19 test result if they are flying from the Kingdom itself. They are still advised to consider getting tested within the 3 days before departure and to avoid travelling in case of a positive result.
However, if they have travelled from the KSA to any of the above locations and are planning to continue to the USA from there, then they will mandatorily have to take a COVID-19 test first. It could be either an antigen test or a nucleic acid amplification test (NAAT). Rapid tests are also acceptable as long as they are viral tests. This includes:
reverse transcription-polymerase chain reaction (RT-PCR)

reverse transcription loop-mediated isothermal amplification (RT-LAMP)

transcription-mediated amplification (TMA)

nicking enzyme amplification reaction (NEAR)

helicase-dependent amplification (HDA)
The test result must be written documentation, either on printed paper or as an electronic copy. It must be authorized for use by the relevant national authority to detect SARS-CoV-2 in the country where the test is administered.  
What about testing at the airport?
At present, COVID screening is not required at USA airports.
Testing after travel
The USA's post-arrival testing requirements have also been relaxed.
You are encouraged, but not required to:
get tested with a

viral test

 3-5 days after travel. If your test is positive, isolate yourself to protect others from getting infected.

self-monitor for COVID-19 symptoms; isolate and get tested if you develop symptoms.
The state, tribal, local, or territorial requirements and recommendations, however, may be different. You are therefore advised to check them as well.
Exemptions
Saudi children under the age of 2 are exempted from submitting a negative PCR test result, even if they are coming from China, Macau, Hong Kong or any of the specified airports.
Saudi nationals and residents coming from these locations and airports are also exempt if they have documented recovery from COVID-19 in the past 90 days.