This article is reviewed regularly (on a monthly basis) by Wego's editorial team to ensure that the content is up to date & accurate.
Updated December 2021
Saudi Arabia has lifted its air travel restrictions thereby allowing international flights to and from the kingdom to largely resume. Travel between Saudi Arabia and the United States is now possible with Saudi travellers subject to the US' latest PCR test entry requirements.
Here is what you need to know regarding the US PCR test entry requirements for Saudi Residents.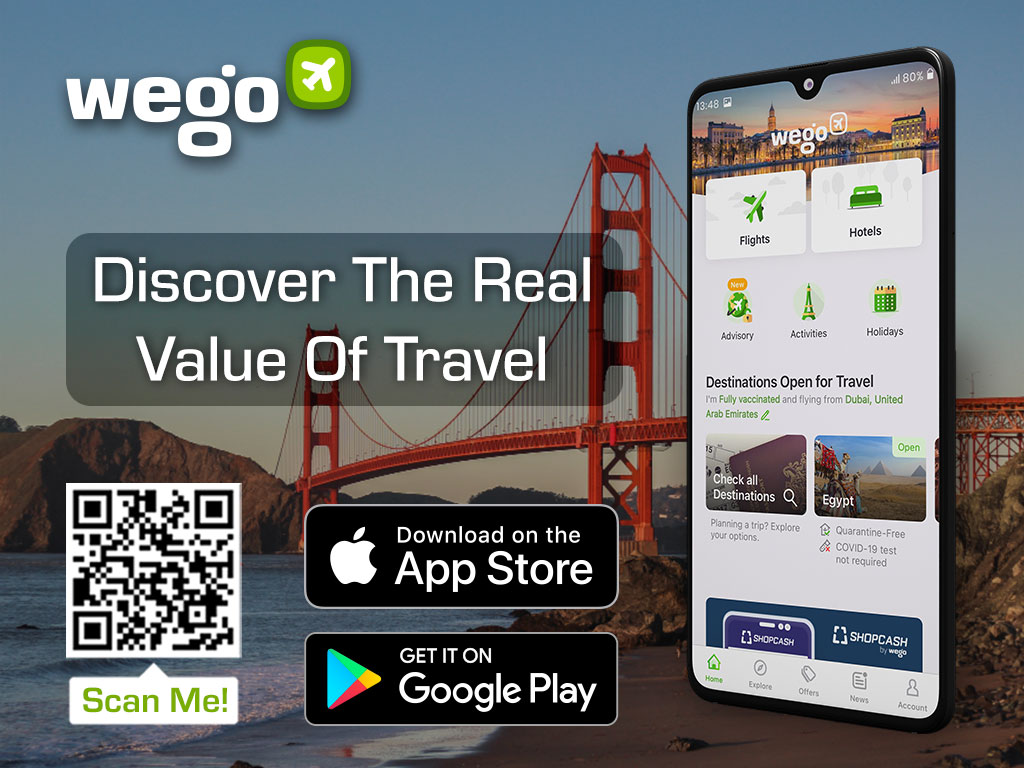 PCR testing requirements in the US
The US is finally open for fully vaccinated tourists, provided they follow the strict PCR test entry requirements measures across its borders to ensure that the virus spread is under control.
Due to the omicron variant, please note that foreign travellers who have been in any of the countries banned by the US in the last 14 days will not be granted entry. These countries are Botswana, Eswatini, Lesotho, Malawi, Mozambique, Namibia, South Africa, and Zimbabwe.
Vaccinated Travellers
Vaccinated Saudi residents travelling to the US will need to undergo the COVID-19 PCR test guidelines as mentioned below:
provide a negative PCR test taken not more than one day before the flight's departure from Saudi Arabia
get tested with COVID-19 PCR test 3-5 days after arriving in the U.S. (If your test is positive, isolate yourself to protect others from getting infected)
Self-monitor for COVID-19 symptoms; if you develop symptoms, you will need to self-isolate and take another PCR test.
Unvaccinated travellers
In light of the emergence of the omicron variant, travel to the US for non-vaccinated foreign travellers is not possible with very limited exceptions.
Recent recoveries from COVID-19
If you have recovered from a COVID-19 infection within the last 3 months, then regardless of vaccination status, you do NOT need to get a test 3-5 days after travel.
People can continue to test positive for up to 90 days after diagnosis and not be infectious to others. You also do not need to self-quarantine after travel. If you develop COVID-19 symptoms after travel, isolate and consult with a healthcare provider for testing recommendations.
Some states either require all out-of-state visitors to self-isolate for 14 days, present a negative test result or do not have a strict quarantine mandate. For more information, please consult each state's health department website.
Rapid test specifications
Rapid tests are accepted in the US as long as they are viral tests which include:
reverse transcription-polymerase chain reaction (RT-PCR)
reverse transcription loop-mediated isothermal amplification (RT-LAMP)
transcription-mediated amplification (TMA)
nicking enzyme amplification reaction (NEAR)
helicase-dependent amplification (HDA)
The test should be authorized for use by the Saudi officials to detect SARS-CoV-2, and the test result should be in the form of printed paper or as an electronic copy.
What about testing at the airport?
COVID-19 screening is not required at US airports; hence travellers from Saudi will need to undergo a pre-departure PCR test before travelling and present the negative result to the airline before boarding their flight.
Testing in quarantine
If you are fully vaccinated, you will not be subject to quarantine, but you should:
get tested with a viral test 3-5 days after travel. If your test is positive, isolate yourself to protect others from getting infected.
self-monitor for COVID-19 symptoms; isolate and get tested if you develop symptoms.
Exemptions
Children under the age of 2 are exempted from submitting a negative PCR test result. If you recovered from a documented COVID-19 infection within the past 90 days (regardless of vaccination status), you would not need to conduct a post-arrival PCR test.