In a vast country like India, trains are a convenient and affordable way to get around. The views of the diverse landscape, the familiar shudder, and the convivial atmosphere in the compartments are enough to get you hooked to train journeys.
At Wego, we recognise the immense pleasure of train travel, which is why we have seamlessly incorporated railway ticket booking into our app. With the Wego app, you can easily reserve train tickets to and from any destination in India.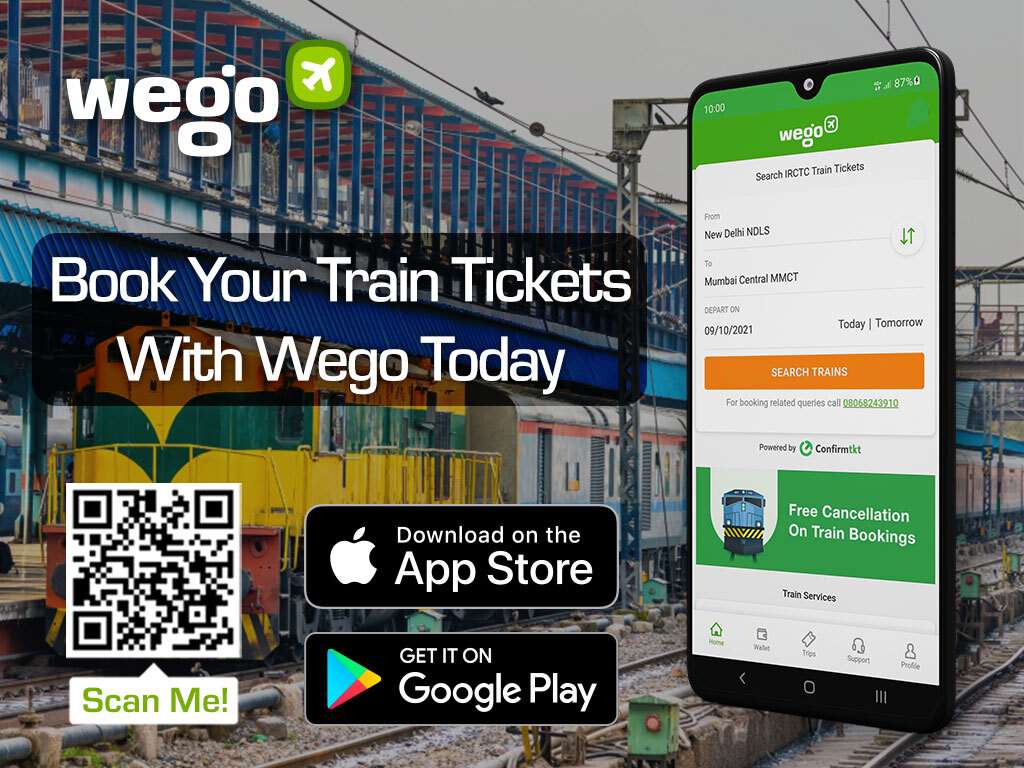 How to use the Wego train booking feature?
You can use the Wego train booking feature by following the steps given below:
Sign up
If you are a new user, you will first have to sign up on the app using your mobile number and an OTP.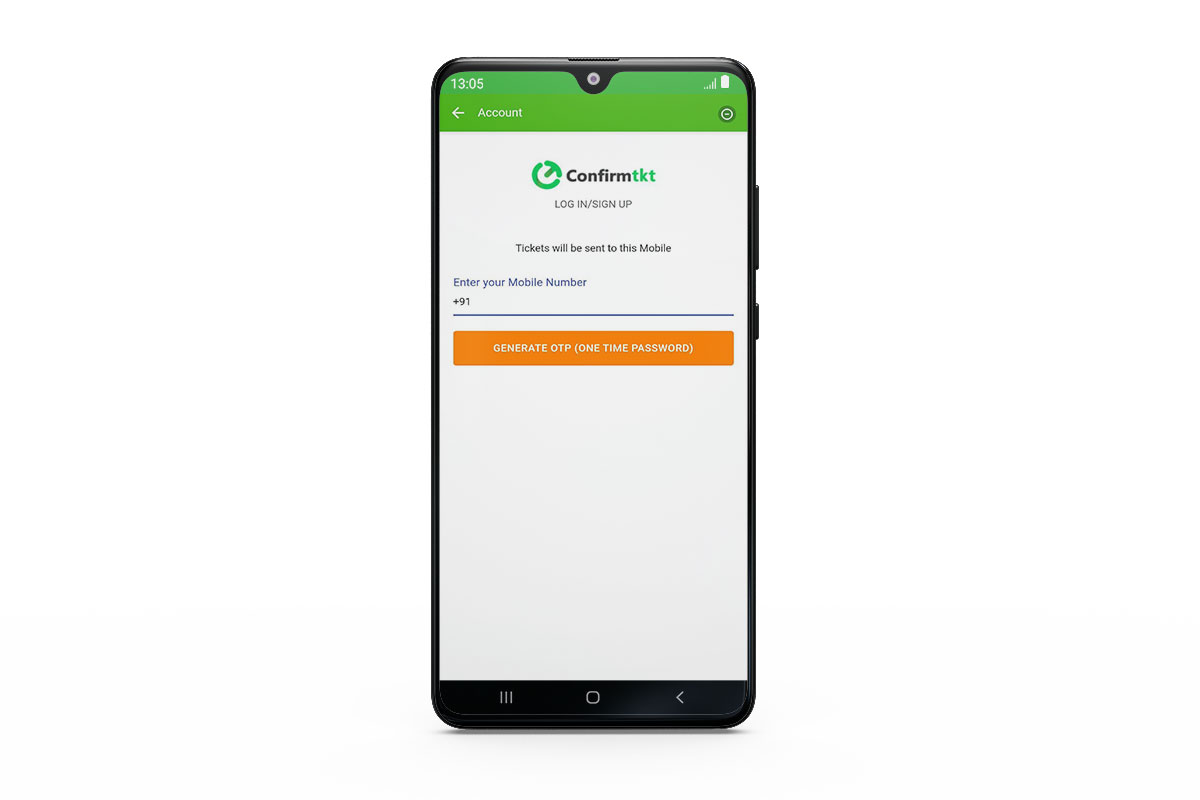 Browse for the ticket for your journey
Enter the names of the city you want to travel from and the city you want to travel to, and the date of travel. Click on 'Search Trains' to proceed.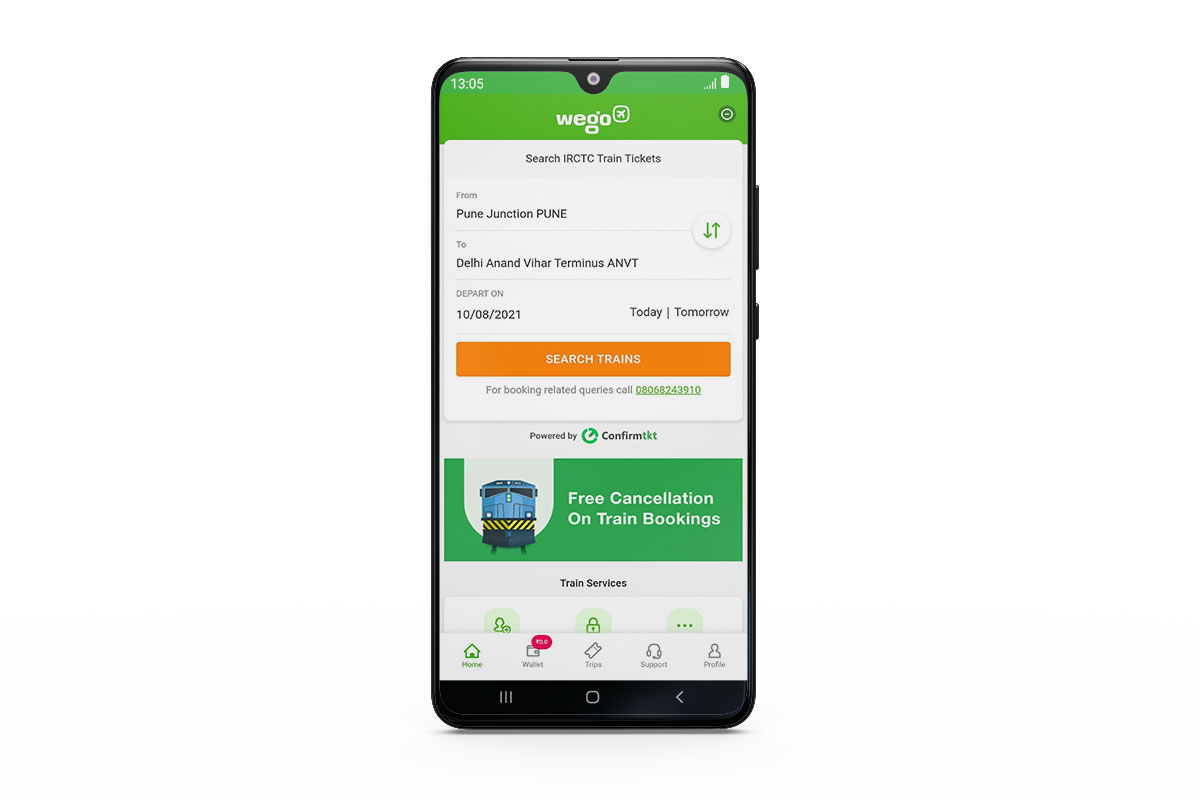 Look for seats
You'll see different trains and routes to your destination. Scroll down, pick one and click on it. Choose the quota you're travelling under, that is, General, Tatkal or Ladies, and the coach – second seating, sleeper, third AC, second AC and first AC. The ticket prices will also be listed here.
Decide which date you want to travel now and hit the 'Book' option.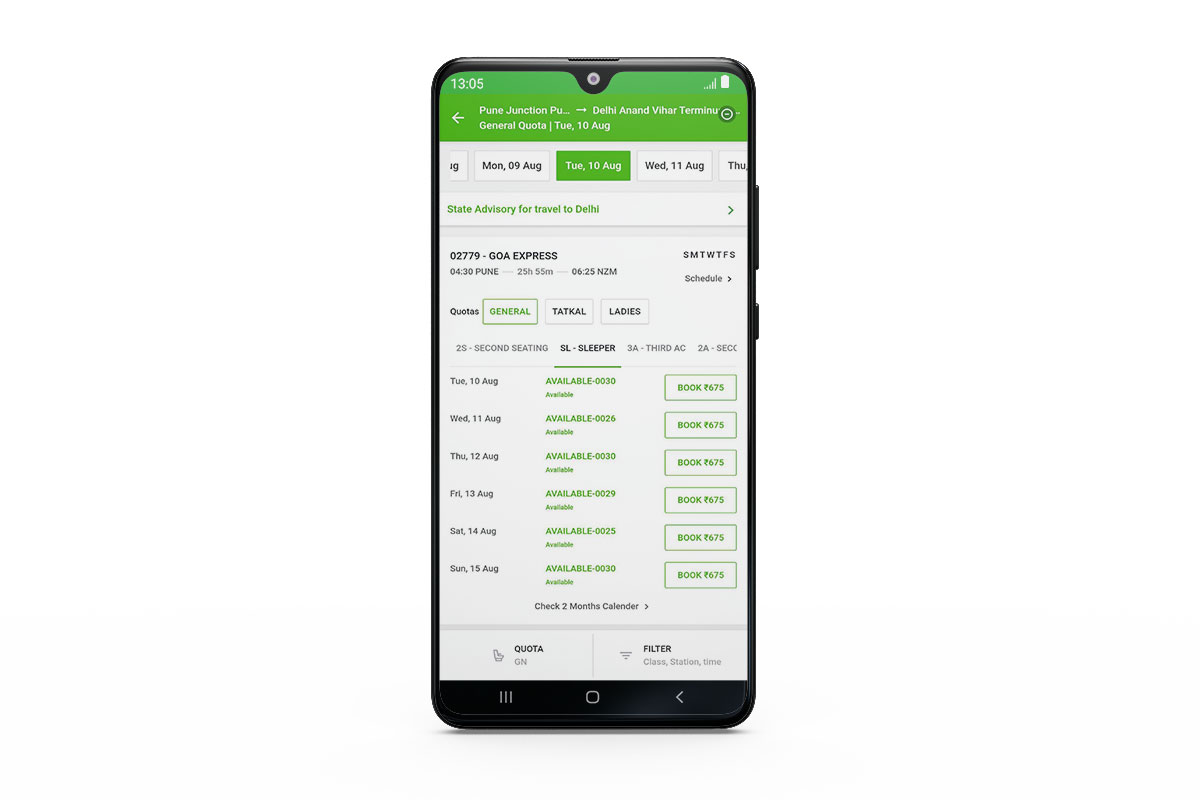 Enter your details
Type in your personal details, including gender, full name, age, nationality, and contact information. You can also add your berth preferences if you have any, as well as your passengers' destination address.
You can also choose if you want a free cancellation (in which case you may have to pay a small premium) and travel insurance.
Tick the 'Cancellation and Refund Policy' box and click on 'Proceed.'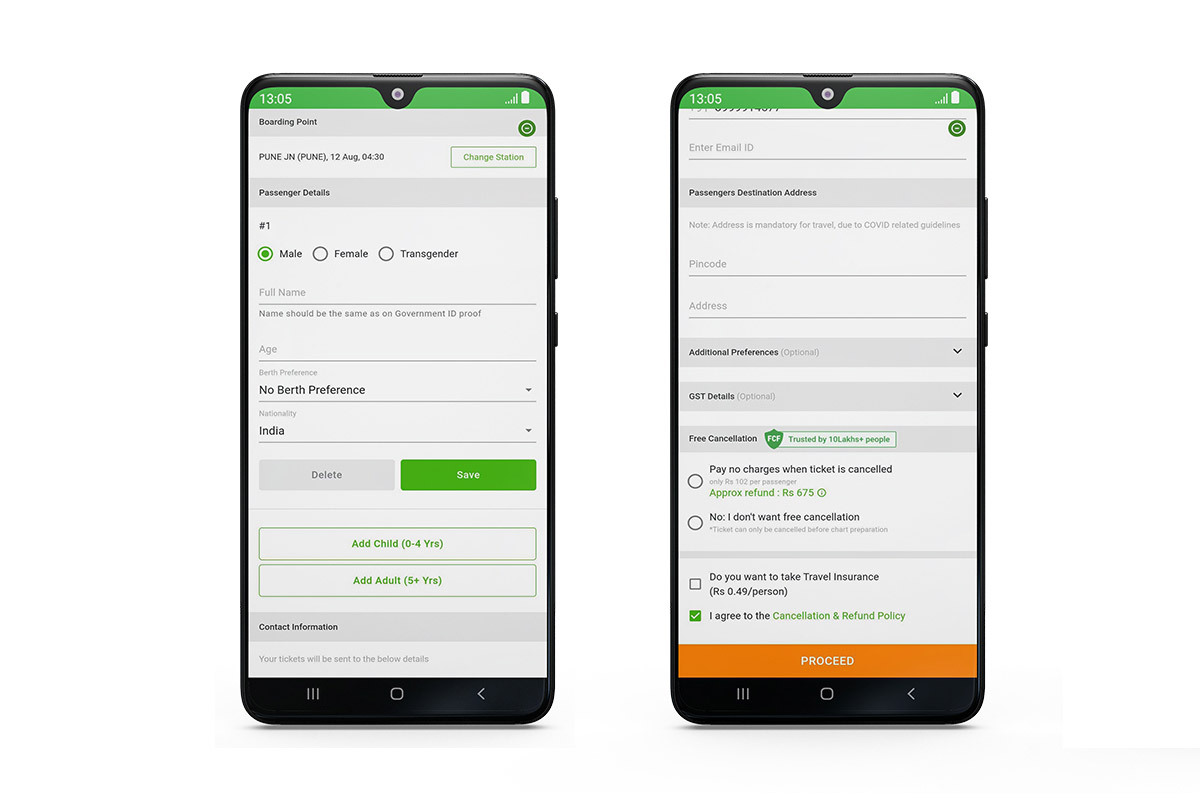 Create/sign in to your IRCTC account
If you already have an IRCTC account, you just need to enter your user ID. If you don't, you need to first create one using your personal details. You can then make the payment and reserve your seats.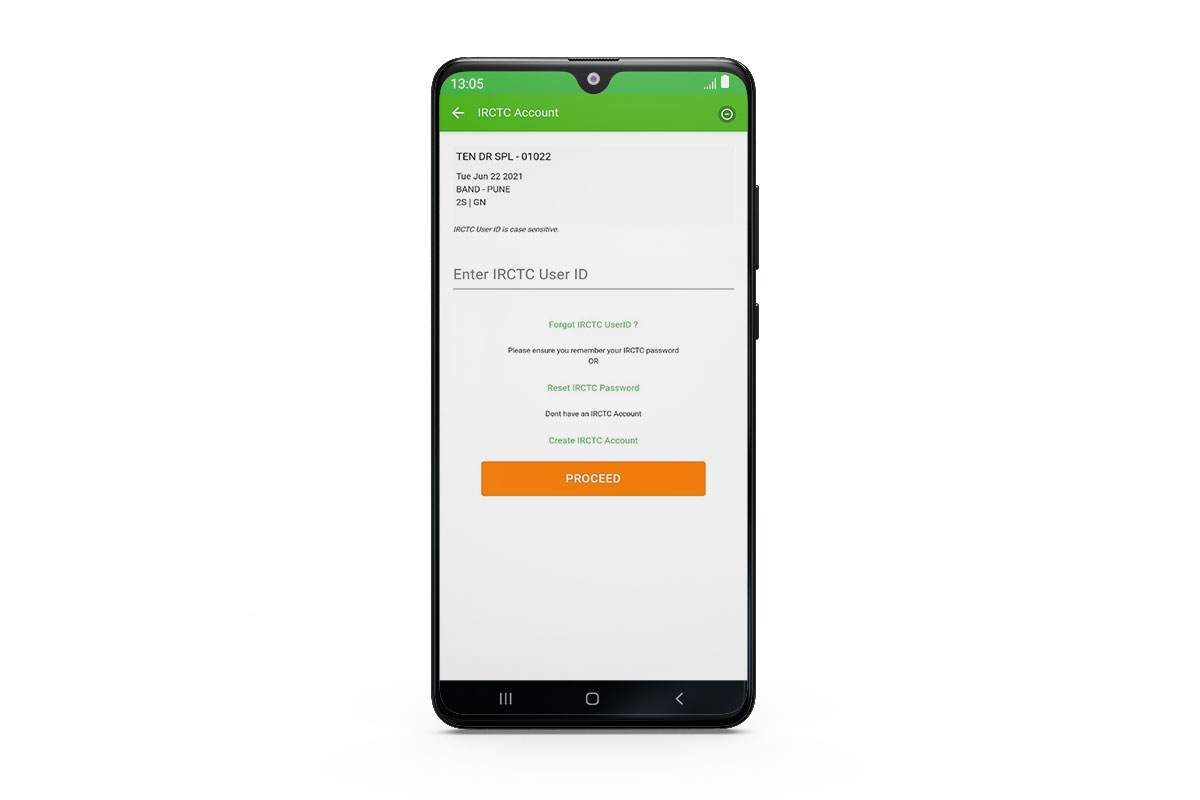 Other features
Train schedules and their running status
You can check the train schedules and their running status in the 'More' option given under Train Services.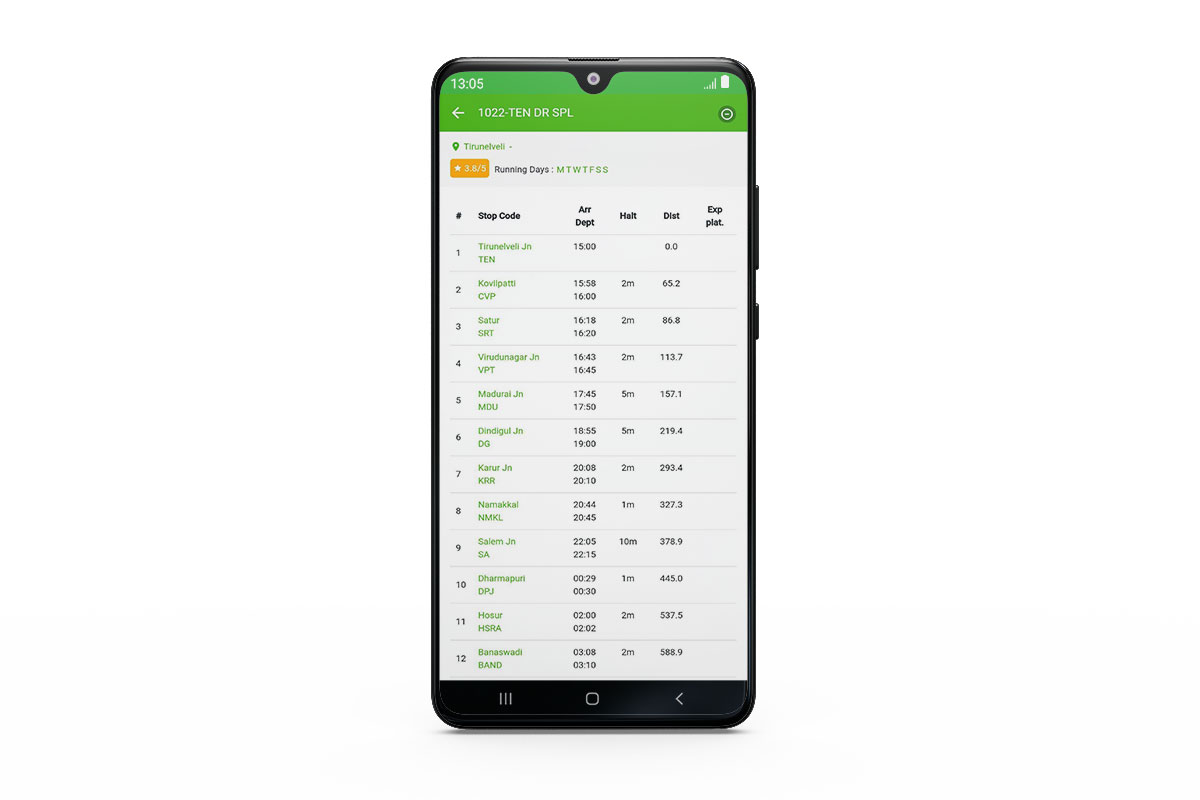 The running days of the train you're looking at are indicated right next to it on the bookings page.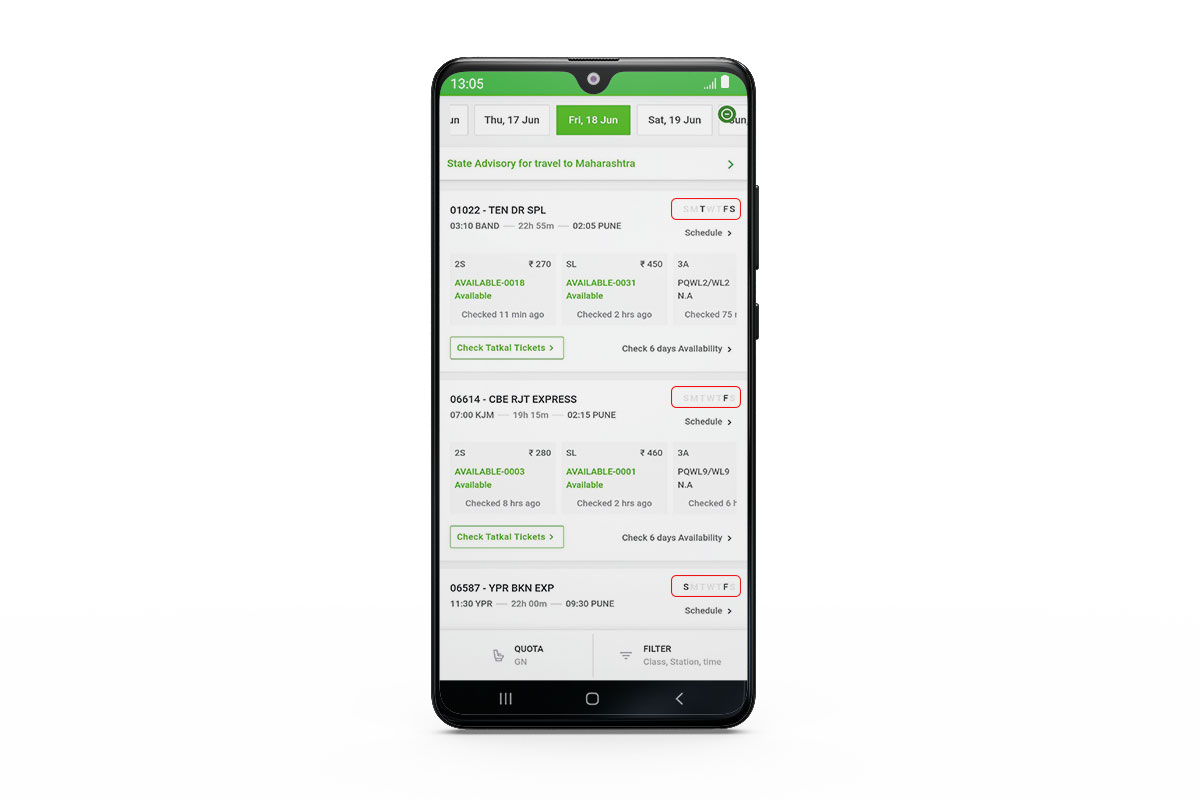 Filter by preferences
You can sort the results on the basis of departure and duration and use filters like air conditioning, departure and arrival times, and stations.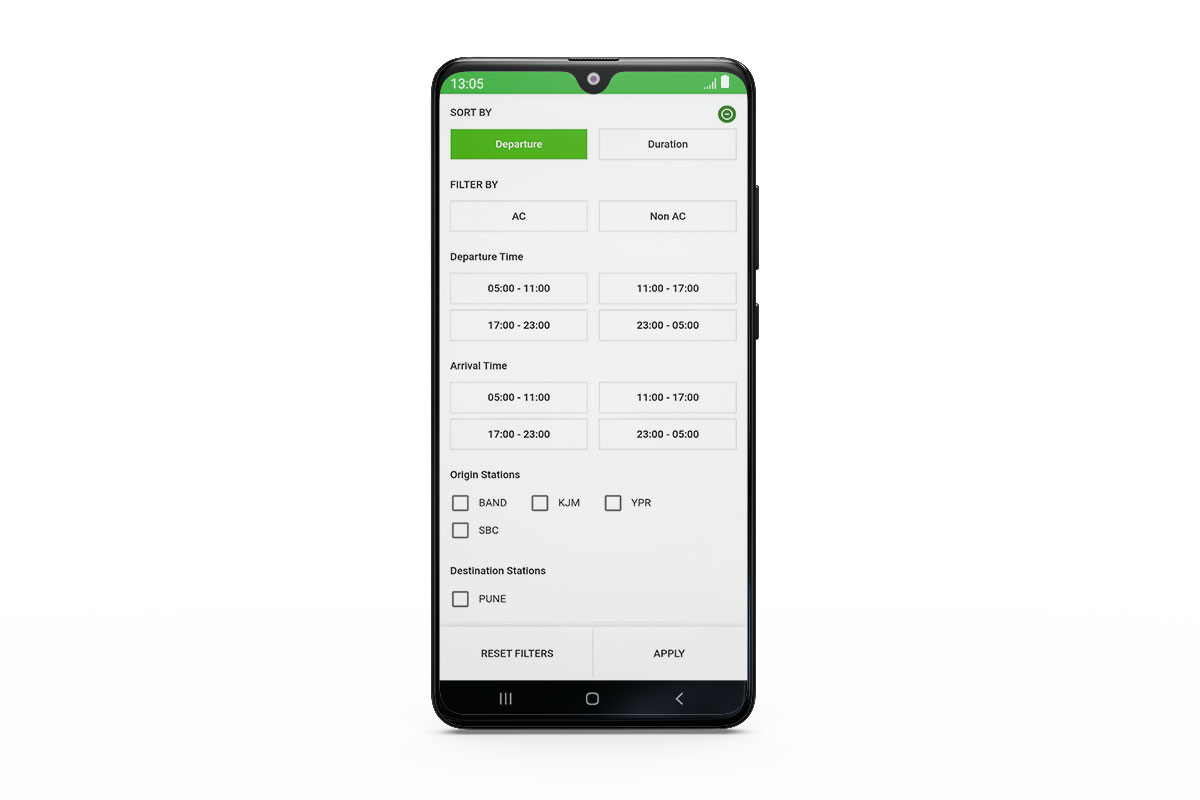 You can also look for seats under one specific quota.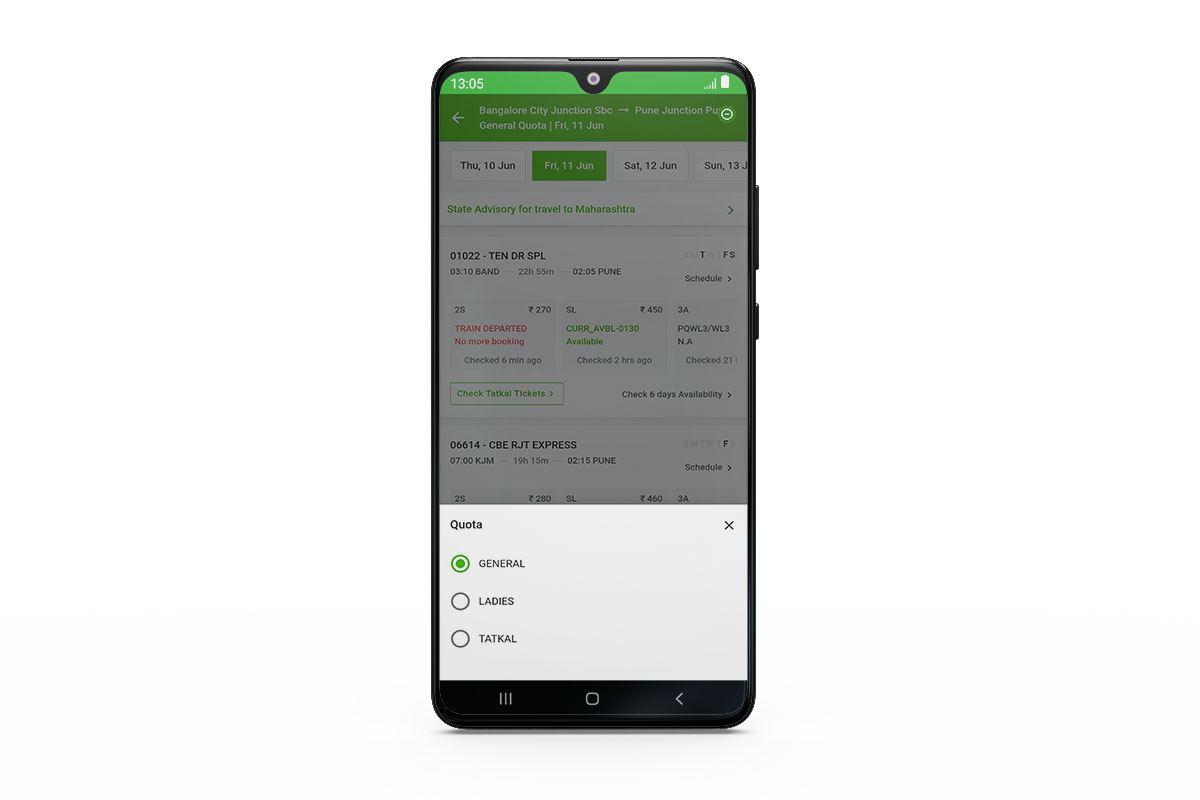 Why book your train tickets on the Wego app?
Easy IRCTC ticket cancellations & refund
We give you one-click, hassle-free IRCTC train ticket cancellation and refund. Desktop and mobile train ticket booking is possible in just a few easy steps.
High chances of getting confirmed IRCTC tickets
With our same train alternates and prediction feature, increase your chances of getting confirmed IRCTC train tickets.
Secured payment
Payment on ConfirmTkt is highly secured. You can also make your IRCTC ticket payment with UPI, wallets Paytm, PhonePe, and more.
IRCTC booking and enquiry 24X7 customer support
Superior customer service. For any IRCTC train enquiries and booking queries, get in touch with our 24X7 dedicated support at 08068243910.