This article is reviewed regularly by Wego's editorial team to ensure that the content is up to date & accurate. 
Updated 22 February 2021.
Travel Bubble News
The birth of the travel bubble.
The advent of coronavirus has brought forth an unprecedented and multifaceted crisis, as the world witnessed global shares taking a hit, unemployment rate skyrocketing and oil prices come crashing down. As the threat of a global recession looms, it's no exaggeration to say that the world economy in general is currently in dire straits.

With passengers canceling their holiday and business trips due to airlines being grounded and borders being closed, the travel industry is among the hardest hit by the onslaught and is now facing seemingly insurmountable odds.

Tourism makes for a considerable percentage of any country's yearly GDP, and to lose such a significant chunk of the pie has proven to be quite damaging. Thus, governments worldwide are struggling to find ingenious ways to somewhat restore the inbound cash flow streams associated with international tourism and travel, which in turn brings us to a little something called 'travel bubble.'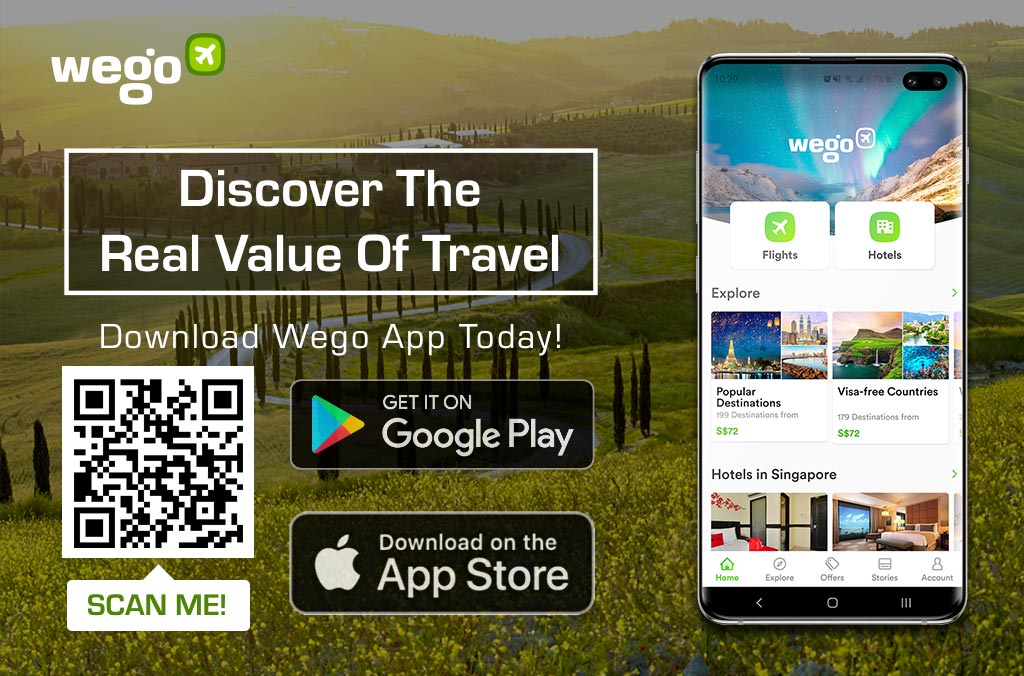 What's a travel bubble? What's with all the hype?
Travel bubbles, also known as travel corridors and corona corridors, are essentially an exclusive partnership between two or more countries that have demonstrated considerable success in containing and combating the COVID-19 pandemic within their respective borders. These countries then go on to re-establish connections between them by opening up borders and allowing people to travel freely within the zone without having the need to undergo on-arrival quarantine.
What are the existing travel bubbles?
Note: not an exhaustive list. This section will continually be updated as more travel bubbles are confirmed.
When the world became aware of this initiative, many began to follow suit, or at the very least, seriously considering the possibility of forming a bloc with their neighboring countries. Most countries generally view the travel bubble concept as something that would entail business recoveries across multiple sectors.
Europe
EU – Third Countries
On January 28, 2021, the EU Council updated the list of third countries the residents of which can enter the Schengen Area, excluding Japan and adding no new countries.
Australia
New Zealand
Rwanda
Singapore
South Korea
Thailand
China, subject to confirmation of reciprocity
At the same time, the Council also advises the Member States to lift the current entry ban for the residents of the special administrative regions of China Hong Kong and Macao, once the latter reopen their borders for EU citizens.
UK – Exempted Countries
(Note: All travel corridors for people arriving in England are suspended)
Germany – Exempted Countries
Germany has issued an official list of exempted countries and has established travel corridors with the following countries and territories. 
Australia
New Zealand
Singapore
South Korea
Thailand
In addition, the list is set to be expanded to include 
China
Hong Kong and Macao SARs of the People's Republic of China
as soon as the possibility of mutual entry is confirmed.
Additionally, German and EU citizens, Liechtenstein, Switzerland, Norway and Iceland and the members of their immediate family (spouse, unmarried minor children, parents of minors) are exempted from the travel restrictions. 
Spain – Exempted Countries
Spain has reciprocal travel agreements established with the following countries: Australia, China, South Korea, New Zealand, Rwanda, Singapore and Thailand. In all cases, a negative PCR test carried out within 72 hours prior to arrival in Spain is mandatory if traveling from a high-risk country or area (valid from 8 to 21 February 2021). Additionally, traveling to Spain from the European Union and from a country in the Schengen Area is also allowed.
Certain countries have established restrictions or quarantine periods on people arriving from Spain. We recommend always checking the requirements and recommendations of your destination country. You can also consult this map, provided by Spain's Ministry of the Exterior (only available in Spanish).
Asia Pacific
Australia – New Zealand (Trans-Tasman Bubble)
The Trans-Tasman bubble has resumed once again. After being briefly suspended due to the detection of new coronavirus cases in Auckland, the one-way travel bubble is reinstated as Australian authorities are confident that the viral transmission is under control.
Quarantine-free entry into Australia is now available for eligible passengers. To be eligible, you must:
have been in New Zealand for 14 days or more and not been in a designated hotspot, and
be travelling to Australia on a 'Quarantine-free' flight.
China – South Korea
As Australia and New Zealand continue their talks, China and South Korea have implemented their own corona bridge since May 2020. The tightly controlled travel bubble applies only to selected cities in both countries which includes Seoul to Shanghai.

China's travel bubble appears to be expanding as there are plans of integrating Taiwan, Hong Kong and even Macau into the safe zone.
Cook Islands – New Zealand 
One-way, quarantine-free travel is available from the Cook Islands to Auckland.
To be eligible to book 'Quarantine-free' flights – you must:
have not been overseas outside of New Zealand and the Cook Islands in the past 14 days
have no reasonable grounds, as determined by a suitably qualified health practitioner, to suspect they may have COVID-19. This may include: having had contact with a confirmed case of COVID-19 in the past 14 days, having any COVID-19 symptoms, and waiting for a COVID-19 test result.
India – Countries With Bilateral Travel Arrangements
India has established numerous bilateral travel bubbles aimed at restarting commercial passenger services suspended due to the COVID-19 pandemic. These air transport bubbles are reciprocal in nature, meaning airlines from both countries may enjoy similar benefits. The countries are as follows:
Afghanistan, Bahrain, Bangladesh, Bhutan, Canada, Ethiopia, France, Germany, Iraq, Japan, Kenya, Kuwait, Maldives, Nepal, Netherlands, Nigeria, Oman, Qatar, Russia, Rwanda, Tanzania, Ukraine, United Arab Emirates, United Kingdom, United States of America.
Indonesia – Countries With Special Arrangements in Place
Indonesia – United Arab Emirates: Indonesian Foreign Minister has announced the establishment of a travel bubble arrangement with the United Arab Emirates (UAE) to facilitate essential business trips, which included official and diplomatic visits. The two countries reached an agreement after consulting with related government bodies, as well as their counterparts in the UAE.

The travel bubble agreement is strictly for essential business travel such as businesspeople and diplomats, but not for tourists. The agreement would exempt them from a two-week quarantine measure upon travelling between the two countries. Travellers would still be ordered to adhere to strict health protocols.
Indonesia – Singapore: Currently suspended. However, travellers already approved for entry under the RGL can continue to use their existing SafeTravel Pass-RGL to enter Singapore.
Indonesia – China: The Fast Lane between Indonesia and China has been established in order to facilitate business and official travels between the two countries. The details can be observed on the Indonesian Foreign Ministry website (available in Indonesian only). 
Indonesia – South Korea: The Fast Lane between Indonesia and South Korea has been established in order to facilitate business and official travels between the two countries. The details can be observed on the Indonesian Foreign Ministry website (available in Indonesian only). 
Indonesia – Malaysia: A Reciprocal Green Lane/Travel Corridor Arrangement (RGL/TCA) travel bubble between both Indonesia and Malaysia may be on the horizon as the green-light has reportedly been given by Indonesia. However, no details have yet to emerge on the dates and other specifics.
Singapore – Countries Under the Green/Fast Lane arrangement and Air Travel Pass
Singapore has established Reciprocal Green Lane (RGL) and Air Travel Pass (ATP) arrangements with a number of countries, namely:
Australia
Brunei Darussalam
China
Germany (suspended)
Hong Kong (Air Travel Bubble deferred) 
Indonesia (suspended)
Japan (suspended)
Malaysia (suspended)
New Zealand
Taiwan
South Korea (suspended)
Vietnam (suspended)
Please note that some of the RGLs are currently suspended.
Both the RGL and ATP scheme essentially grant short-term cross-border travels for residents of Singapore and its partner countries. The RGL is geared towards essential business and official purposes, while the ATP provides the means for participants to travel on non-essential trips to and from Singapore.
Taiwan – Singapore
Taiwan is the latest addition to Singapore's growing list of Reciprocal Green Lane scheme. Travellers from Taiwan are now allowed entry to Singapore. Those looking for a short-term visit to the country may do so under the ATP scheme. Taiwanese travellers must first secure accommodation in Singapore to serve their one to two day isolation period until the results of their PCR tests have been known.
Thailand (Phuket) – Foreign Countries
The Thai government is also considering a no-quarantine travel bubble plan with China. Officials hope that if approved, the scheme could be put into operation in time for Chinese New Year in February. China currently has 22 low-risk provinces, as they have not recorded a Covid-19 case in over 150 days.
Entry to Thailand from any country is possible via the Special Tourist Visa (STV) for long-stay tourists. Under the STV scheme, long-staying visitors can stay in the country for 90 days, which can be extended twice, each for a further 90 days. The visa will cost 2,000 Baht per 90-day extension.
Vanuatu – New Caledonia (Tamtam Bubble)
Vanuatu's prime minister has announced the creation of a safe travel bubble between Vanuatu and New Caledonia. From April, the so-called "Tamtam Bubble" will allow easier travel between the Covid-free Melanesian neighbors. Travel will be restricted to Vanuatu's main island of Efate.
Launching the bubble on Friday, Bob Loughman said it would allow a resumption of business activities in the capital Port Vila and for Vanuatu students to resume studies in New Caledonia while others will be able to return home.
New Caledonia and Vanuatu's borders remain closed to travellers from other countries.
The Caribbeans
Aruba – All other countries 
With the exception of Brazil, Peru and Venezuela, the government of Aruba has announced the reopening of its borders to travellers from all countries and regions Furthermore, the classification of US "hot spot" states will no longer be in effect, as such, as part of the required online Embarkation/Disembarkation card process, residents of all 50 states will now have the option to take a PCR test upon arrival at the airport in Aruba as well as the option to provide a certified negative test result prior to travel to Aruba.
Antigua and Barbuda – OESC states
The government of Antigua and Barbuda has detailed the establishment of a regional travel bubble among OECS countries consisting of Grenada, Dominica, St. Lucia, St. Kitts and Nevis, St. Vincent and the Grenadines, Montserrat, Anguilla and British Virgin Islands, together with Barbados. 
Persons travelling from countries within the Travel Bubble will be exempt from quarantine.
Saint Lucia – 7 Caribbean countries
The Government of Saint Lucia has identified and recognized the following 8 countries as designated travel bubbles due to their low-risk transmission of COVID-19. Antigua and Barbuda, Anguilla, Dominica, Grenada, Montserrat, St. Kitts and Nevis, St. Vincent and the Grenadines.
Visitors who, immediately before arriving in St. Lucia, were in a Bubble Country for at least 21 days will be exempt from quarantine; however, they must have a negative result from a PCR test taken no more than 7 days before arriving in  Saint Lucia and are subject to mandatory screening on arrival.
Africa
Ethiopia, Kenya, Nigeria, Rwanda –  India
Bilateral agreements between four African countries, namely Ethiopia, Kenya, Nigeria and Rwanda, have been established with India. This means the respective travel bubbles with India allow residents of the aforementioned African countries to visit India (and vice versa) without having to undergo quarantine as long as they can produce RT-PCR negative certificates upon arrival. Those without said test results may avail the facility available at the airports to undergo RT-PCR testing.  
Baby steps…
Although travel bubbles are far from being the ideal solution, it is undoubtedly a step in the right direction. As more and more of these sky bridges pop up, we can be sure that countries worldwide are doing a great job in flattening the curve.
For now, these travel bubbles have proven to be a boon for those looking to get their economies back on track. For us travellers, let us take comfort in the fact that travel bubbles are a telltale sign that we may soon be able to once again explore the world.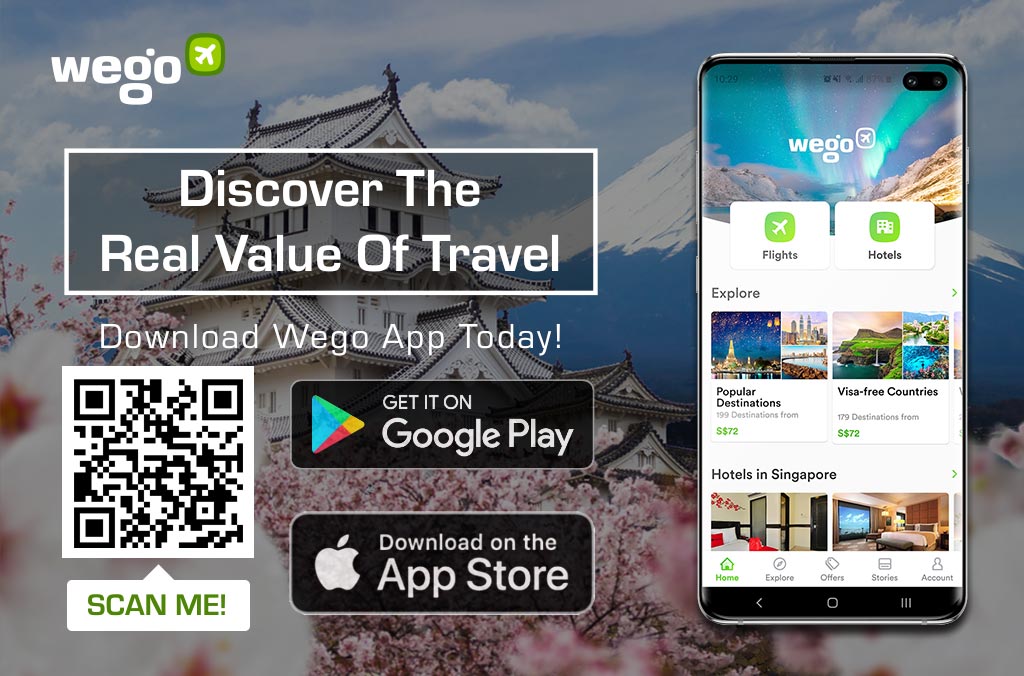 "FAQs"
What's a travel bubble?
Who created the term "Travel Bubble"?
Are countries implementing travel bubbles?
What are the travel bubbles in Europe?
What are the travel bubbles in Asia?