This article is reviewed regularly by Wego's editorial team to ensure that the content is up to date & accurate. 
Updated 20 September 2021
The origin of the travel bubble
The advent of coronavirus has brought forth an unprecedented and multifaceted crisis, as the world witnessed global shares taking a hit, the unemployment rate skyrocketing and oil prices come crashing down. As the threat of a global recession looms, it's no exaggeration to say that the world economy, in general, is currently in dire straits.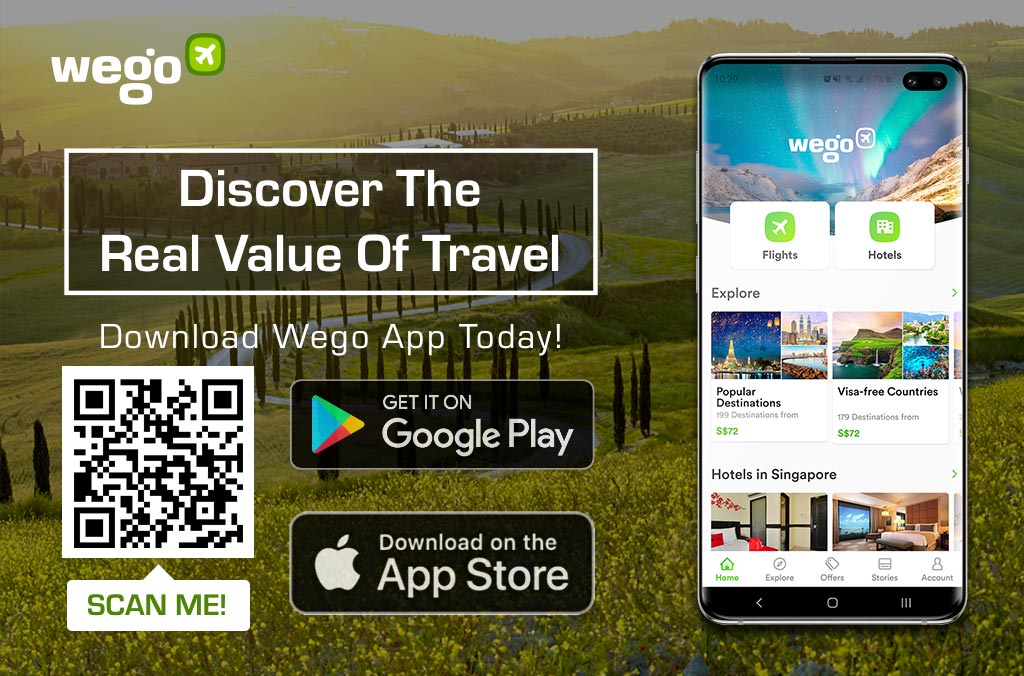 With passengers cancelling their holiday and business trips due to airlines being grounded and borders being closed, the travel industry is among the hardest hit by the onslaught and is now facing seemingly insurmountable odds.

Tourism makes for a considerable percentage of any country's yearly GDP, and to lose such a significant chunk of the pie has proven to be quite damaging. Thus, governments worldwide are struggling to find ingenious ways to somewhat restore the inbound cash flow streams associated with international tourism and travel, which in turn brings us to a little something called the 'travel bubble.'
What's a travel bubble?
Travel bubbles, also known as travel corridors and corona corridors, are essentially an exclusive partnership between two or more countries that have demonstrated considerable success in containing and combating the COVID-19 pandemic within their respective borders.
These countries then go on to re-establish connections between them by opening up borders and allowing people to travel freely within the zone without having the need to undergo on-arrival quarantine.
What are the existing travel bubbles?
Note: not an exhaustive list. This section will continually be updated as more travel bubbles are confirmed.
When the world became aware of this initiative, many began to follow suit, or at the very least, seriously considering the possibility of forming a bloc with their neighbouring countries. Most countries generally view the travel bubble concept as something that would entail business recoveries across multiple sectors.
In addition to the list of existing travel bubbles, we've also provided dedicated pages for Covid Test For Travel In 2021 (All Countries) and Quarantine Guidelines For Travel In 2021 (All Countries).
Europe
EU – Third Countries
The EU has published a list of third countries to which their residents may enter the Schengen Area. However, the list is merely a recommendation to which member states are entitled to accept or reject. As of 9th September, the list of third countries includes the following: 
Australia

 

Bosnia and Hercegovina

 

Canada

 

Jordan

 

New Zealand

 

Qatar

 

Republic of Moldova

 

Saudi Arabia

 

Singapore

 

South Korea

 

Ukraine

 

Uruguay (new)

 

China, subject to confirmation of reciprocity

 
Germany – Exempted Countries
Germany has issued an official list of exempted countries and has established travel corridors with the following countries and territories.  
Australia

 

Canada

 

Hong Kong

 

Jordan

 

Macao

 

Moldova

 

New Zealand

 

Qatar

 

Saudi Arabia

 

Singapore

 

South Korea

 

Taiwan

 

Ukraine

 

Uruguay

 
In addition, the list will be expanded to include 
China (as soon as the possibility of mutual entry is confirmed).

 
Additionally, German and EU citizens, Liechtenstein, Switzerland, Norway and Iceland and the members of their immediate family (spouse, unmarried minor children, parents of minors) are exempted from the travel restrictions. 
Asia – Pacific
Cook Islands – New Zealand 
There are no locations of interest in the Cook Islands. 
Travel to the Cook Islands and the Quarantine-free travel from New Zealand has been paused.  
The Cook Islands Government has indicated that travel will remain paused until it is confident there is no community transmission in New Zealand. This will likely be when New Zealand is at Alert Level 1. 
If a person is returning from the Cook Islands, they can travel home on a scheduled flight provided the following conditions are met: 
They cannot have been at a New Zealand location of interest, and

 

They cannot have COVID-19 symptoms.

 
It was announced on 16th September that the New Zealand Travellers in the Cook Islands can travel back to New Zealand via 'Quarantine-free flights'. 
To be eligible to book 'Quarantine-free' flights certain conditions have to be met: 
You need to spend the 14 full days before your date of departure in either New Zealand or the Cook Islands. This means you can travel from day 15 onwards.

 

You have not had a positive COVID-19 test in the 14 days before you depart. If you have, you must have written advice from a health practitioner declaring that you are no longer infectious.

 

You are not waiting for the results of a COVID-19 test taken in the past 14 days.

 

You must complete a travel declaration before you depart (

click here for more information

).

 

You must answer questions about your health at departure 

(click here for more information

).

 
Niue – New Zealand
One way, quarantine-free travel is available from Niue to Auckland.
To be eligible to book 'Quarantine-free' flights – you must:
You have not been overseas outside of Niue and New Zealand in the past 14 days.
You have not had contact with a confirmed COVID-19 case within the past 14 days.
You must maintain 2 meters physical distance (as much as possible) from anyone in the New Zealand airport who did not arrive from Niue.
You must wear a face-covering while in the airport in New Zealand.
There are no reasonable grounds, as determined by a suitably qualified health practitioner, to suspect you may have COVID-19. This may include:

having had contact with a confirmed case of COVID-19 in the past 14 days
having any COVID-19 symptoms, and
waiting for a COVID-19 test result.
New Zealand – Samoa, Vanuatu and Tonga
New Zealand Premier Jacinda Ardern has announced that Cabinet had agreed in principle for Recognized Seasonal Workers (RSE) from Tonga, Samoa and Vanuatu to travel to New Zealand without undergoing a two-week stay in managed isolation and quarantine.  
Additionally, Samoan Prime Minister Fiame Naomi Mata'afa has confirmed that Samoa has begun negotiations with New Zealand and American Samoa on the potential of opening travel bubbles. Negotiations are currently in progress. 
As announced by New Zealand's COVID-19 Response Minister Chris Hipkins and Agriculture Minister Damien O'Connor on 14th September, seasonal workers from Tonga, Samoa, and Vanuatu will be able to travel to New Zealand quarantine-free starting in October. This arrangement will help New Zealand's horticulture industry for the upcoming picking season. 
Singapore – Countries Under the Green/Fast Lane arrangement and Air Travel Pass
Travel bubbles have come and burst, but Singapore finally has its own fast track to quarantine-free travel. The government of Singapore is allowing entry for the following purposes of travel: 
Starting from 8th September 2021, the Vaccinated Travel Lanes (VTL) are allowing travellers from Germany and Brunei to enter Singapore without serving a stay-home notice. 
Short term business visits
Travellers who need to only make a short-term business trip to Singapore may use the lanes below. Only travellers with travel history to the listed countries/regions before arriving in Singapore may use the respective lanes.
Hong Kong
Macao
Mainland China (excluding Jiangsu province)
Taiwan
Brunei Darussalam
Mainland China (Only for travellers from Chongqing, Guangdong, Jiangsu, Shanghai, Tianjin and Zhejiang)
Short-term visits by foreigners are currently only allowed for countries/regions with a low risk of COVID-19 importation. Foreign travellers who are short-term travellers with travel history in the past 21 days to the following countries/regions only, may use the lanes below.
Hong Kong
Macao
Mainland China (excluding Jiangsu province)
Taiwan
Following an increase in COVID transmissions, new entry approvals have been reduced or halted until further notice for all long-term pass holders with travel history to higher-risk countries/regions (i.e. all countries/regions, except Brunei, Hong Kong, Macao, Mainland China (excluding Jiangsu province), New Zealand and Taiwan).
South Korea – Saipan
The governments of South Korea and the Commonwealth of the Northern Mariana Islands have officially established a travel bubble between the two nations aimed at boosting tourism to the Pacific territory.
The travel bubble will allow fully vaccinated nationals, foreign nationals and permanent residents to travel between the two countries provided they have received their final COVID-19 vaccine dose at least two weeks prior to departure and present a negative COVID-19 test acquired within the previous three days. The vaccine must also be approved by both governments, with Pfizer, Moderna, Janssen and AstraZeneca all acceptable.
The flights, serving group tours between Seoul Incheon International Airport and Saipan International Airport, must be direct and conducted by their respective national carriers.
Vanuatu – New Caledonia (Tamtam Bubble)
Vanuatu's prime minister has announced the creation of a safe travel bubble between Vanuatu and New Caledonia. From April, the so-called "Tamtam Bubble" will allow easier travel between the Covid-free Melanesian neighbours. Travel will be restricted to Vanuatu's main island of Efate.
However, the bubble is currently on hold as reports of new coronavirus cases emerged in both countries.
The Middle East and North Africa
The UAE – Bahrain, Greece, Seychelles, Serbia
The UAE has set up vaccine bubbles with Bahrain, Greece, Seychelles, and Serbia. The safe travel bubbles are meant for travellers who have been fully vaccinated against COVID-19. The arrangement signifies the mutual recognition of vaccination certificates issued by their respective health authorities and will allow travellers to enjoy trips without managed isolation.
The UAE – the Maldives
A possible travel bubble between the UAE and the Maldives is purportedly in the works. Although no official dates have been revealed, it is hoped that the travel corridor will be established in early June. Fully vaccinated travellers should be able to take advantage of the arrangement once it's been officially implemented. 
The UAE – Italy
The UAE and Italian authorities have decided to safely re-open the bilateral travel corridor for all categories of passengers between the two countries and end the quarantine requirement.
With the establishment of the travel bubble, travellers coming from the UAE to the Italian airports at Rome/Fiumicino, Venice/Marco Polo and Milan/Malpensa will be allowed to travel to Italy for all purposes.
Travel bubbles and the future of travel
Although travel bubbles are far from being the ideal solution, it is undoubtedly a step in the right direction. As more and more of these sky bridges pop up, we can be sure that countries worldwide are doing a great job in flattening the curve.
For now, these travel bubbles have proven to be a boon for those looking to get their economies back on track. For us travellers, let us take comfort in the fact that travel bubbles are a telltale sign that we may soon be able to once again explore the world.