This article is reviewed regularly by Wego's editorial team to ensure that the content is up to date & accurate.
Hamad International Airport (DOH), in collaboration with Qatar Airways, has recently announced the commencement of Xiamen Airlines' new operations from Beijing and Xiamen, China, Wego has learned. This partnership marks a significant milestone in the airport's ongoing quest to expand its global connectivity.
On 20 October 2023, Xiamen Airlines launched its inaugural daily flights from Beijing Daxing International Airport (PKX) to the award-winning Hamad International Airport (DOH). The airline has deployed the state-of-the-art Boeing 787-9, a spacious aircraft offering a total of 287 seats. This move opened a new avenue for travelers seeking seamless connections between China and Qatar.
Following closely, on 31 October 2023, the second route came into play with two weekly flights from Xiamen to Doha's Hamad International Airport. Once again, Xiamen Airlines entrusted the Boeing 787-9, providing a comfortable journey for 287 passengers.
Headquartered in Xiamen, China, Xiamen Airlines has a rich history dating back to its establishment in 1984. It holds the distinction of being the first independent airline enterprise in China and currently operates nearly 400 domestic and international routes.
These routes encompass significant airports, including Xiamen Gaoqi International Airport, Beijing Daxing International Airport, Fuzhou Changle International Airport, and Hangzhou Xiaoshan International Airport. With an impressive capacity of 3,500 to 4,000 weekly flights, the airline serves almost 40 million passengers annually.
The introduction of these new flight routes comes at an opportune moment, as the Chinese government recently eased travel restrictions, including the removal of the ban on Chinese group travelers for over 70 countries in August 2023. With this development, there is a growing expectation of a resurgence in outbound Chinese tourism, particularly considering the 155 million Chinese tourists who explored the world in 2019.
Moreover, Xiamen Airlines' strategic expansion to Hamad International Airport from Beijing and Xiamen positions the airport as a prime hub for Chinese tourists, thereby capitalizing on the airport's extensive global network, promising seamless connectivity and travel experiences.
The continuous evolution of Hamad International Airport's air service development strategy reflects Qatar's dedication to enhancing its tourism sector in alignment with Qatar's National Vision 2030. This commitment underscores the significance of Hamad International Airport's role in facilitating airlines' establishment of routes, contributing to the growth of Qatar's thriving aviation industry.
Innovation and a commitment to delivering exceptional passenger experiences remain at the core of Hamad International Airport's mission, solidifying its reputation as a world-class aviation hub. With the introduction of Xiamen Airlines' routes, the airport takes another step toward achieving its vision of becoming a global travel beacon, serving as a bridge for travelers between China and Qatar.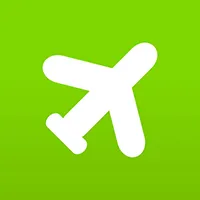 Book Xiamen Airlines Flights on Wego