Not a big fan of long transit or staying for hours in the airport? Well, you're going to change your mind if you have Qatar as your stopover. One of the luxurious airport on earth, Hamad International Airport will please you with its marvelous architecture and extravagant facilities. You will not get bored and your transit time will pass by unnoticed. Here are some tips to make the most out of your transit in Hamad International Airport.
Stay Connected with Fast and Unlimited Airport Wifi
In Hamad International Airport you can stay connected with free, fast, and unlimited Wi-Fi simply by registering with your e-ticket number (you can find it on your boarding pass). Extra perks? There are also iMacs near the gates.
Take a Shower at Vitality Wellbeing & Fitness Centre
Wash away your exhaustion between long flights with a nice, warm shower at the Vitality Wellbeing & Fitness Center for QAR90 (around RM103) for a 40-minute shower. The shower room is well equipped with towels, a hair dryer, dentail kit, as well as other toiletries
Go for a Light and Quick Workout or Enjoy the Hot Tub
Does your body feel deprived after long hours sitting in a flight? At the Vitality Wellbeing & Fitness Center, you can swim in a huge and temperature-controlled indoor pool. If you prefer, there isalso a fully-equipped gym for a quick workout, or you can take a long, relaxing soak in the hydrotherapy tub.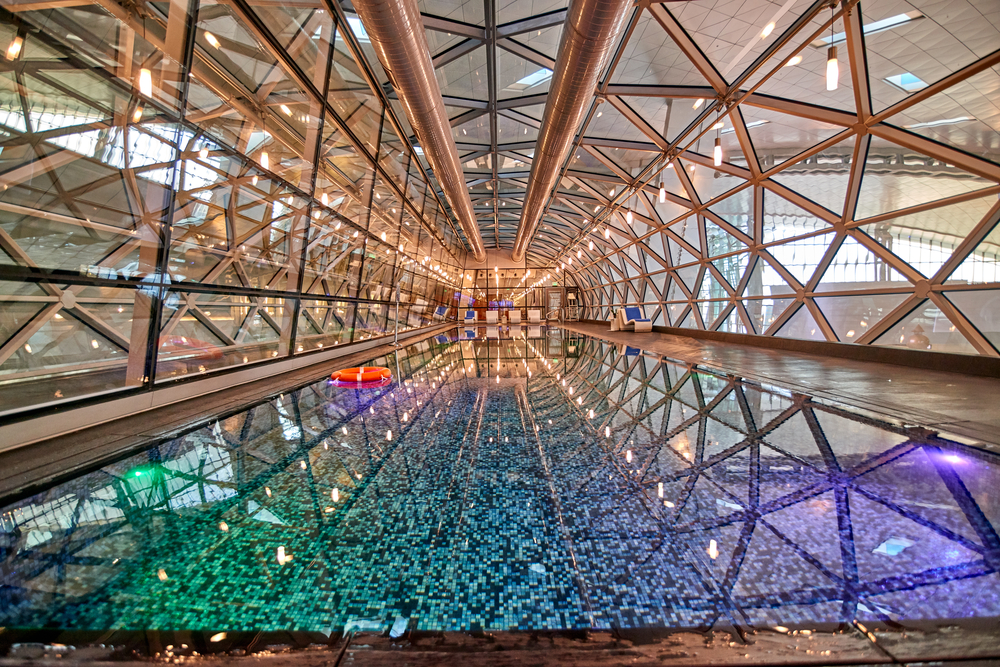 Check in to the Airport Hotel and Get Free Access to Vitality Wellbeing & Fitness Centre
You may get a free access to the Vitality Wellbeing & Fitness Center, including the Jacuzzi, by checking in to the airport hotel. The Oryx Airport Hotel provides you with premium hospitality and if you just need a quick and sound sleep, you may book the room for as short as five hours!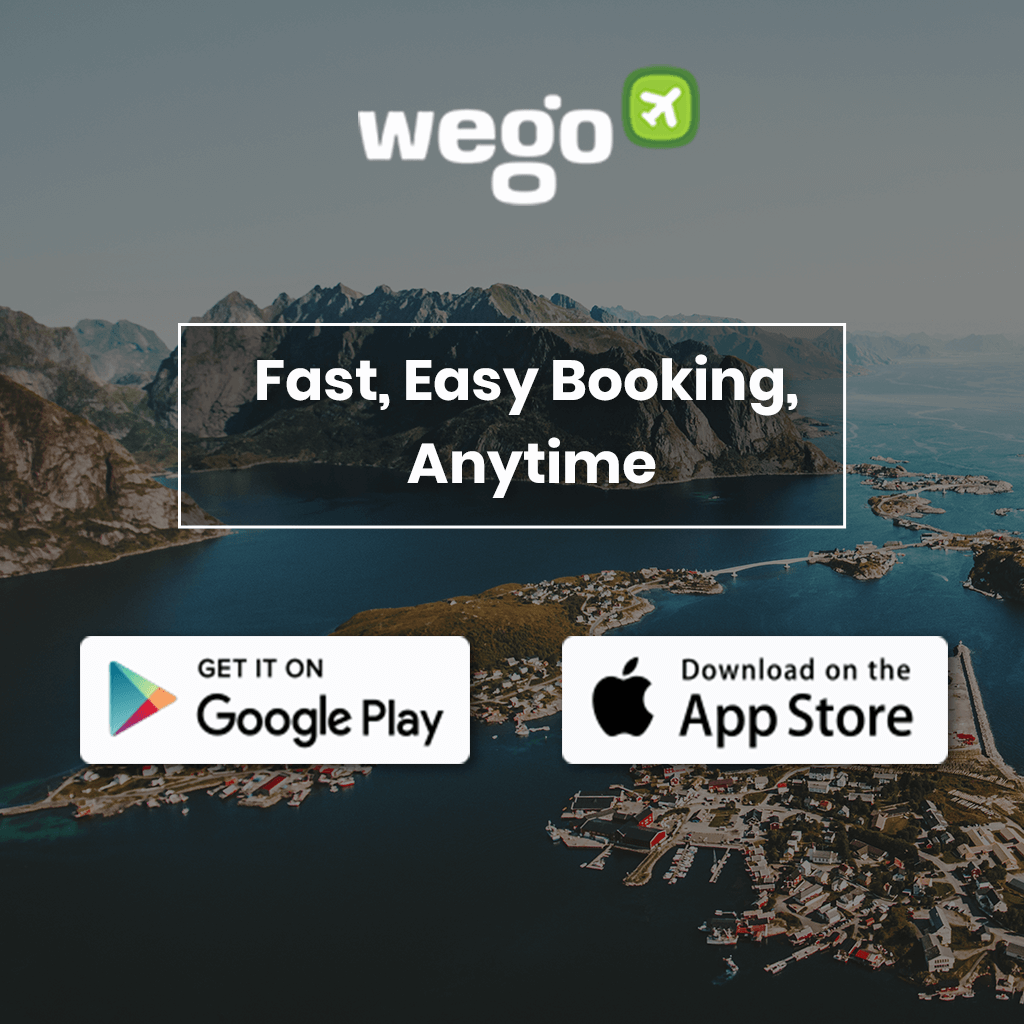 Enjoy a Free Doha City Tour
Fancy a venture out into the city? If you have a daytime layover between 5 to 12 hours, go to the Doha City Tour desk to join a free city tour. This isn't a pre-booking tour, but available on "first come, first served" basis. Approximately 3 hours long, the tour takes you to 4 of Doha's key landmarks: The Pearl-Qatar, Katara Cultural Village, Souq Waqif and the Museum of Islamic Art.
Get a Free Hotel Stay with +Qatar package
If you're flying with Qatar Airways and have a layover between 8 and 24 hours in Doha, you can enjoy a free hotel stay with the +Qatar offer. Haven't book your flight yet? There's still a chance to enjoy +Qatar offer if you book before 31 January 2019 for travel up until 30 April 2019. And if you plan for a longer stopover in Qatar, check out the best hotel deals in Qatar here.
Join a Guided Walking Tour to Souq Waqif
Explore Doha by foot with a guided tour through the bustling alleyways of Souq Waqif and learn about the traditional Arabic lifestyle. The walking tours are led by fun and insightful English-speaking tour guides. Do not miss the opportunity to try authenic Qatari dishes or purchase some spices, handicrafts, and souvenirs. Book your walking tour via Klook.
Prepare yourself to be drawn in by the marvelous design of Hamad International Airport and its gigantic art installations! Artworks in the Airport are a mix of acquired pieces and others specially created for the airport by local artists.
Activity Nodes and Parents' Rooms For Travellers Travelling with Children or Infants
Travelling with kids? No worries. Hamad International Airport has interactive play areas with family-oriented facilities. Activity Nodes will keep your family comfortable. It has televisions, interactive art pieces, and family rooms for privacy. There are also Parents' Rooms for feeding and changing and Family Toilets located at various points across the passengers terminal.