This article is reviewed regularly by Wego's editorial team to ensure that the content is up to date & accurate.
Updated July 2023
Discover a truly unique place at the heart of northwestern Saudi Arabia – AlUla. This charming destination brings together history, nature, and wonder, inviting you on a delightful journey of exploration. Unveil the intriguing secrets and stories hidden amidst breathtaking landscapes. Whether you're an adventurous soul or a culture enthusiast, AlUla promises an unforgettable experience as you explore its captivating scenery and uncover hidden treasures.
Delve deeper into the mesmerizing charm of AlUla as Wego unveils the seamless fusion of the past and present, crafting an immersive experience that allows you to become an integral part of a narrative that spans millennia.
AlUla
AlUla, once a vital crossroads on renowned incense-trading routes, offered sanctuary to tired travelers amid its oases. This ancient destination served as the former capital of kingdoms like Dadan and Lihyan, playing a crucial role in controlling caravan trade. Today, Old Town AlUla stands as an abandoned labyrinth shrouded in mystery, built upon an ancient settlement.
Its timeless allure lies in layer upon layer of human history, accompanied by breathtaking natural wonders, including dramatic rock formations and sweeping sand dunes. Archaeological ruins bear witness to the lives of ancient cultures that once thrived in these cities.
AlUla holds fascinating historical and archaeological sites, like Ancient Dadan, tracing over 200,000 years of human history. From Paleolithic stone tools to the Bronze Age burials and the prosperity of the Ancient North Arabian Kingdoms, AlUla's past unveils an enthralling journey through time.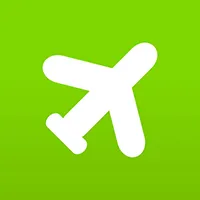 Book cheap flights to AlUla
AlUla weather and temperature
Nestled in the heart of Saudi Arabia, AlUla is embraced by an arid and parched climate, characteristic of vast desert landscapes, where rain is a rare occurrence. Seasons bring about diverse temperature shifts, with winters offering cool respite and summers unleashing sweltering heat.
On average, the temperature hovers around 22.5 °C | 72.4 °F, yet in August, it can soar to 31.6 °C | 89.0 °F, while in January, it descends to a chilly 11.6 °C | 52.8 °F. The skies are mostly adorned with a sunny and clear demeanor, though intermittent dust storms may occasionally sweep in, affecting air quality. In this unique land, AlUla's weather weaves an enchanting tale of the desert's majesty.
AlUla experience
AlUla offers more than just breathtaking natural and historical beauty; it's a place that promises unforgettable experiences to those who visit. Whether it's adventure, culture, wellness, or entertainment, AlUla caters to diverse interests, ensuring an enriching experience for all. This remarkable destination entices with its unique offerings and weaves a tapestry of charm and wonder, leaving a lasting impression on every visitor.
Adventure
AlUla presents a realm of extraordinary adventures amidst majestic mountains. Embark on thrilling ziplining, climbing, and abseiling activities that exceed expectations. Explore the serene beauty of the landscape through guided biking or hiking excursions, immersing yourself in the wonders of nature. For a bird's-eye perspective, take to the skies in a helicopter or hot air balloon and behold the breathtaking panoramas that unfold before you. AlUla offers an array of exciting experiences, sure to captivate those seeking wonder and excitement.
Culture
AlUla offers a living museum of ancient civilizations, where over 200,000 years of human history come to life. At Hegra, a UNESCO World Heritage Site, marvel at the impressive sandstone tombs crafted by the Nabataean kingdom.
Explore Dadan, the former capital of the Dadan and Lihyan kingdoms, adorned with remarkable rock-cut tombs, inscriptions, and sculptures. Stroll through the winding streets of Old Town, an abandoned mudbrick settlement crowned by a 10th-century fort. Experience AlUla's rich heritage and traditions at the AlUla Museum and Heritage Village, immersing yourself in the essence of history.
Wellness
In AlUla, find a sanctuary for body and soul, where tranquil oases, healing springs, and holistic treatments offer respite. The Five Senses Sanctuary, a part of the AlUla Wellness Festival, invites rejuvenation through yoga, meditation, talks, and fitness sessions. Experience relaxation at luxurious resorts or campsites, where spa services and organic cuisine cater to your well-being. Embrace nature's allure at the Oasis, a spring-fed fertile plain, where sustainable farming and scenic trails beckon a connection with yourself and the environment.
Entertainment
In AlUla, you'll find a vibrant hub that celebrates art, music, and creativity, offering a diverse array of events and festivals to suit various interests. Marvel at the impressive Maraya, the world's largest mirrored building, where captivating art exhibitions and star-studded concerts take center stage, leaving spectators in awe of its grandeur.
Feel the rhythm and energy at Azimuth, a lively music festival boasting an exciting lineup of international and regional acts, ensuring an unforgettable night of entertainment.
Step back in time and immerse yourself in the traditions of ancient kingdoms at the Ancient Kingdoms Festival, where immersive experiences and breathtaking events offer a glimpse into the region's historical heritage.
Be delighted by cultural showcases, musical concerts, fashion displays, and delectable cuisine at Winter at Tantora, a cherished music and culture festival that has become a signature event in the region. AlUla's cultural scene comes alive during these festivities, inviting you to savor moments of inspiration and joy amidst its vibrant artistic offerings.
AlUla airport
AlUla Airport (IATA: ULH, ICAO: OEAO) is an international airport located 25 kilometers (16 mi) southeast of AlUla, Saudi Arabia. It was named after Prince Abdul Majeed bin Abdulaziz and began operations in 2011. The airport's strategic location near the pre-Islamic archaeological site of Mada'in Saleh and Al-'Ula Heritage Village makes it an ideal gateway for visitors. Notably, AlUla Airport holds the distinction of being Saudi Arabia's first airport specifically designed to cater to tourists visiting the region's attractions.
The airport boasts a single runway that spans over 3,050 meters (10,007 ft) and features an asphalt surface. Its terminal building can comfortably accommodate up to 400,000 passengers annually. Travelers have access to various services and amenities, including:
telecom operator booths
VIP lounges
travel and tourism service booths
restaurants
gift shop
coffee shop
ATM
Moreover, the airport underwent a significant expansion project in collaboration with the General Authority of Civil Aviation (GACA) and the Royal Commission for AlUla (RCU), which was successfully completed in March 2021. The expansion project aimed to increase the airport's capacity, facilities, and services to meet the growing demand of visitors to AlUla and support the region's economic and social development.
AlUla hotels
AlUla is a place of exceptional natural and cultural heritage, offering moments that will linger in your memory. Be it thrill-seeking adventures, immersing in the rich culture, seeking wellness activities, or enjoying entertainment options—AlUla caters to all preferences. A variety of hotels and accommodations are available to ensure an even more memorable experience during your stay.
Here are some top hotels in AlUla that offer comfort and convenience for your stay
Habitas AlUla
Habitas is a trailblazer in sustainable hospitality, offering luxury living in an eco-friendly way at AlUla. Within the desert canyons of the Ashar Valley, you'll find this unique retreat surrounded by sandstone cliffs and palm groves. Enjoy spacious tents with private terraces, outdoor showers, fire pits, and communal areas. Prices start at SAR 1,304, making it an exquisite and accessible experience for your AlUla journey.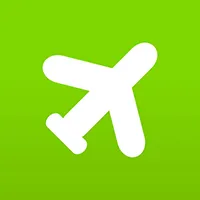 Book your stay on Wego
Ladan Apartment
Ladan Apartment offers budget-friendly accommodation for travelers seeking a spacious and comfortable stay in AlUla. The apartment can accommodate up to six guests and is conveniently located near the city center and the airport. Prices start from SAR 230 per night, making it an affordable option for your AlUla stay.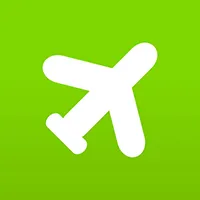 Book your stay on Wego
Shaden Resort
Shaden Resort offers a world-class hotel experience amidst AlUla's stunning desert landscape, with a wide range of deluxe accommodations, award-winning dining, and excellent leisure facilities. Relax in stylish rooms or suites, and indulge in the outdoor pool and fitness center. Explore nearby attractions while enjoying this exceptional retreat. Prices start from SAR 1,131, ensuring an unforgettable experience for your AlUla stay.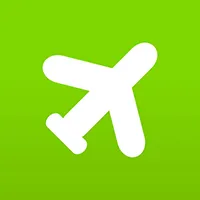 Book your stay on Wego
[Total:

178

Average:

4.7

]