Being an off-peak period for many cities, February is one of the best times to travel! There are fewer tourists around, and prices are generally lower, if not the lowest, making it the perfect time for a vacation.
Here are our picks of 5 cities where February would be the cheapest time to fly to.
Cairo, Egypt
Why visit in February: The weather in Egypt is much cooler between December and February. Round trip tickets to Cairo are cheapest in February, around AED 795 compared to AED 1,001 in the peak month December.
Cost from Dubai to Cairo: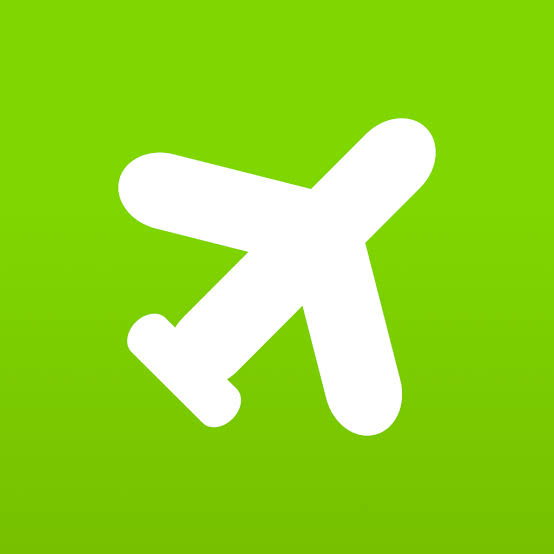 From AED 795 per person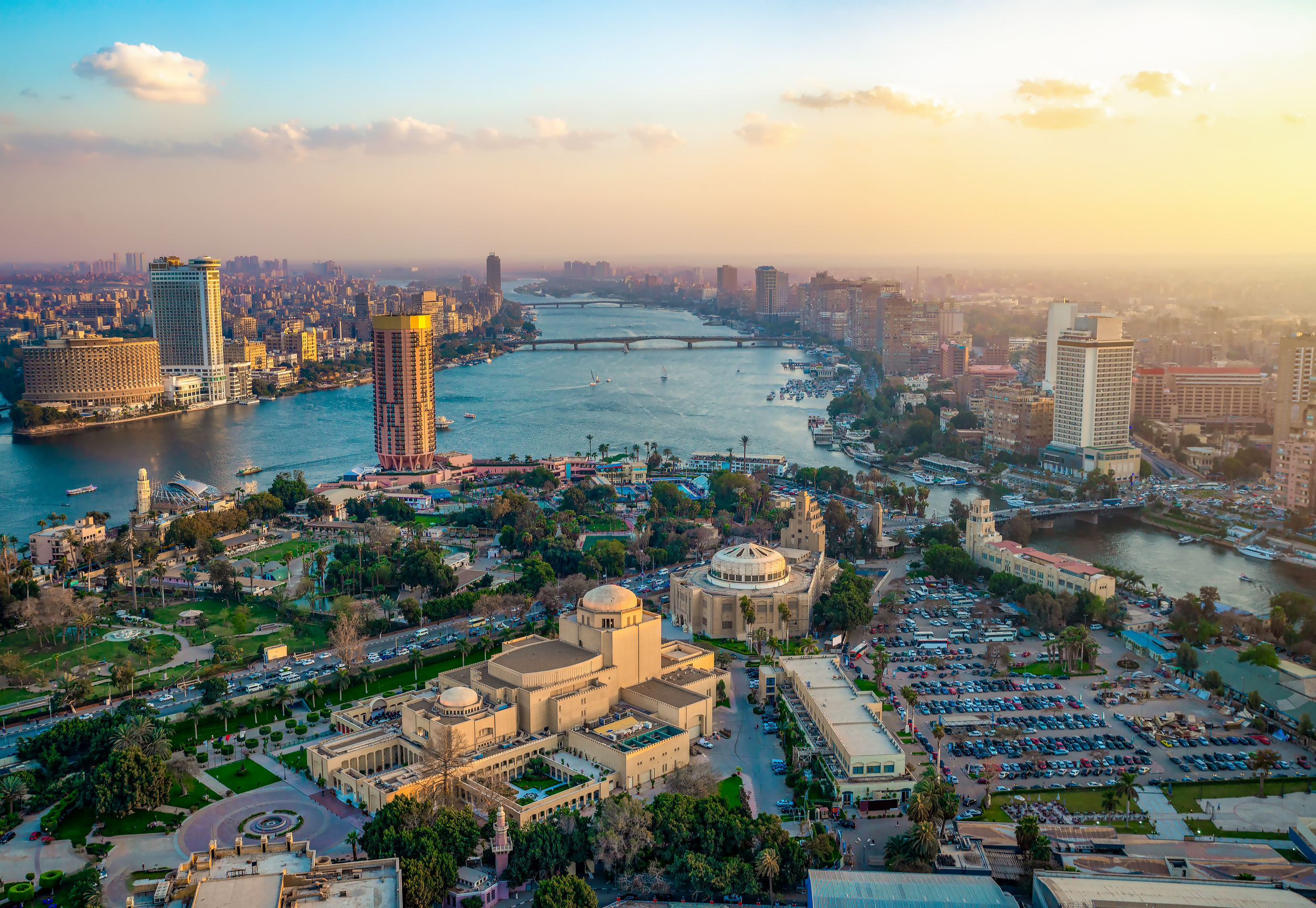 What to do there: This sprawling megacity is the largest in the region, home to over 20 million inhabitants, and countless corners to explore. With the city's history dating back thousands of years, all the way back to ancient Egypt, Cairo oozes energetic confidence, and the blend of ancient and modern is almost seamless.
Pay a visit to the Giza Necropolis, where you can find the incredible pyramids and the magnificent Sphinx. A trip to Cairo also wouldn't be complete without a visit to the Egyptian Museum, home to one of the most significant collections of artifacts of the ancient world, where you can view the dazzling treasures of the Pharaohs and their somber mummified remains.
Where to stay: Marriott Mena House. With its history dating back to 1869 as the site of a hunting lodge, subsequently turned into a hotel as The Mena House in 1886, the Marriott Mena House is one of the most notable hotels in the world.
Boasting expansive, beautifully manicured grounds, tastefully appointed rooms, and unfettered views of the Giza pyramids, it makes for a perfect getaway.
Berlin, Germany
Why visit in February: February is an off-peak season, meaning lesser tourists and lower prices. Our data shows that you can fly to Berlin for as low as AED 1,158 in February compared to AED 1,717 in July, when the city is most crowded.
Cost from Dubai to Berlin: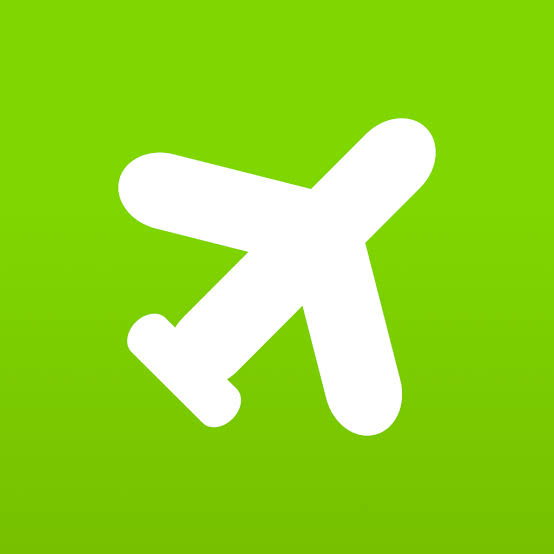 From AED 1,158 per person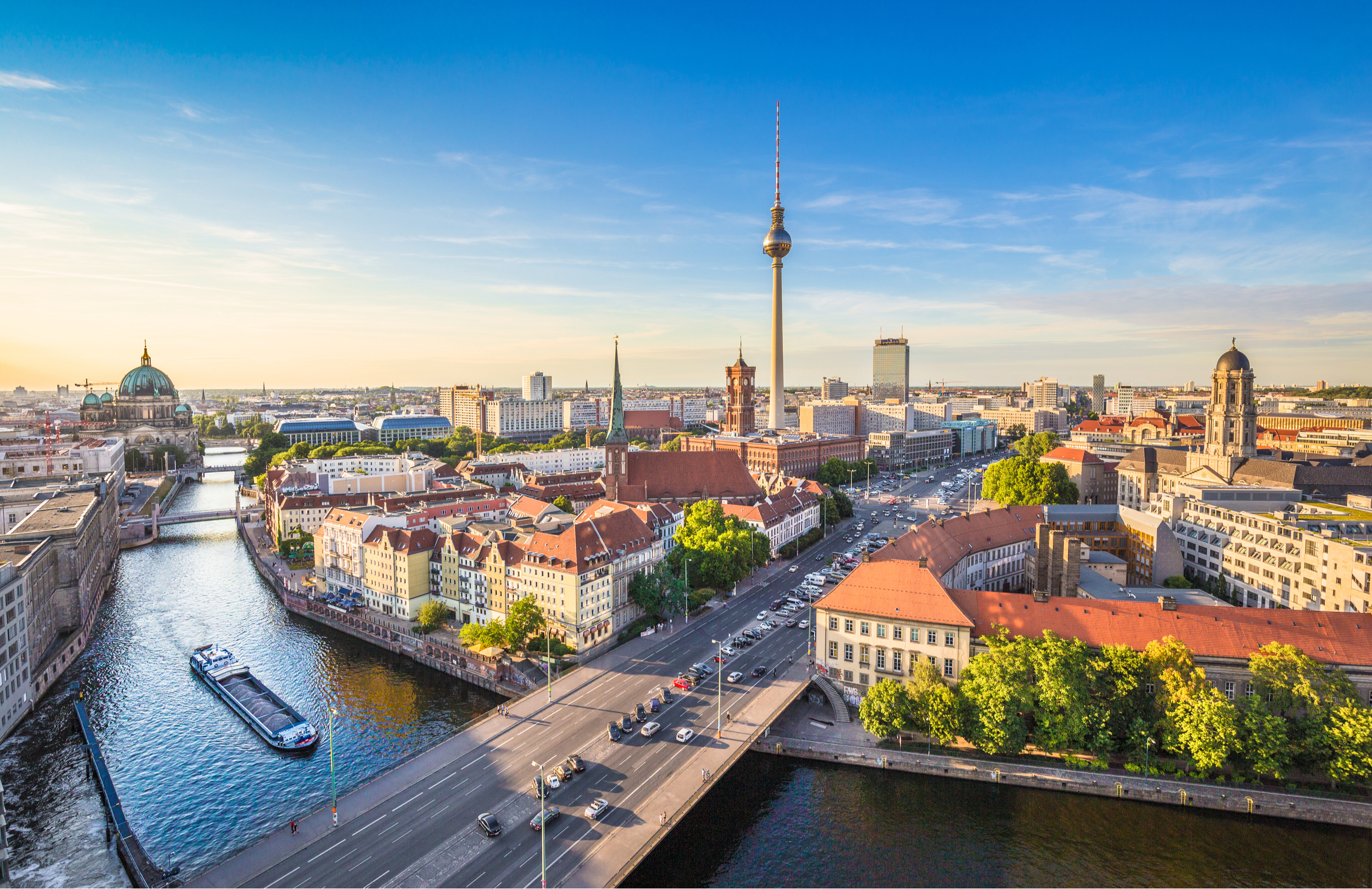 What to do there: Absolutely eclectic and rebellious in every sense, Berlin is a city that is not for the faint of heart. It's hard to overlook its macabre past, being the base for the Nazis who led a revolution that left the city split in two and many parts of the world in fragments.
Remnants of that past can be seen through the relics of the Berlin Wall, the Wannsee House that now serves as a Holocaust memorial, and the poignant site of the Memorial to the Murdered Jews of Europe. Living alongside its dark past is Berlin that has unceasing energy with its intense nightlife, and the olden Berlin with truly spectacular monuments that can be found all over this magnificent city.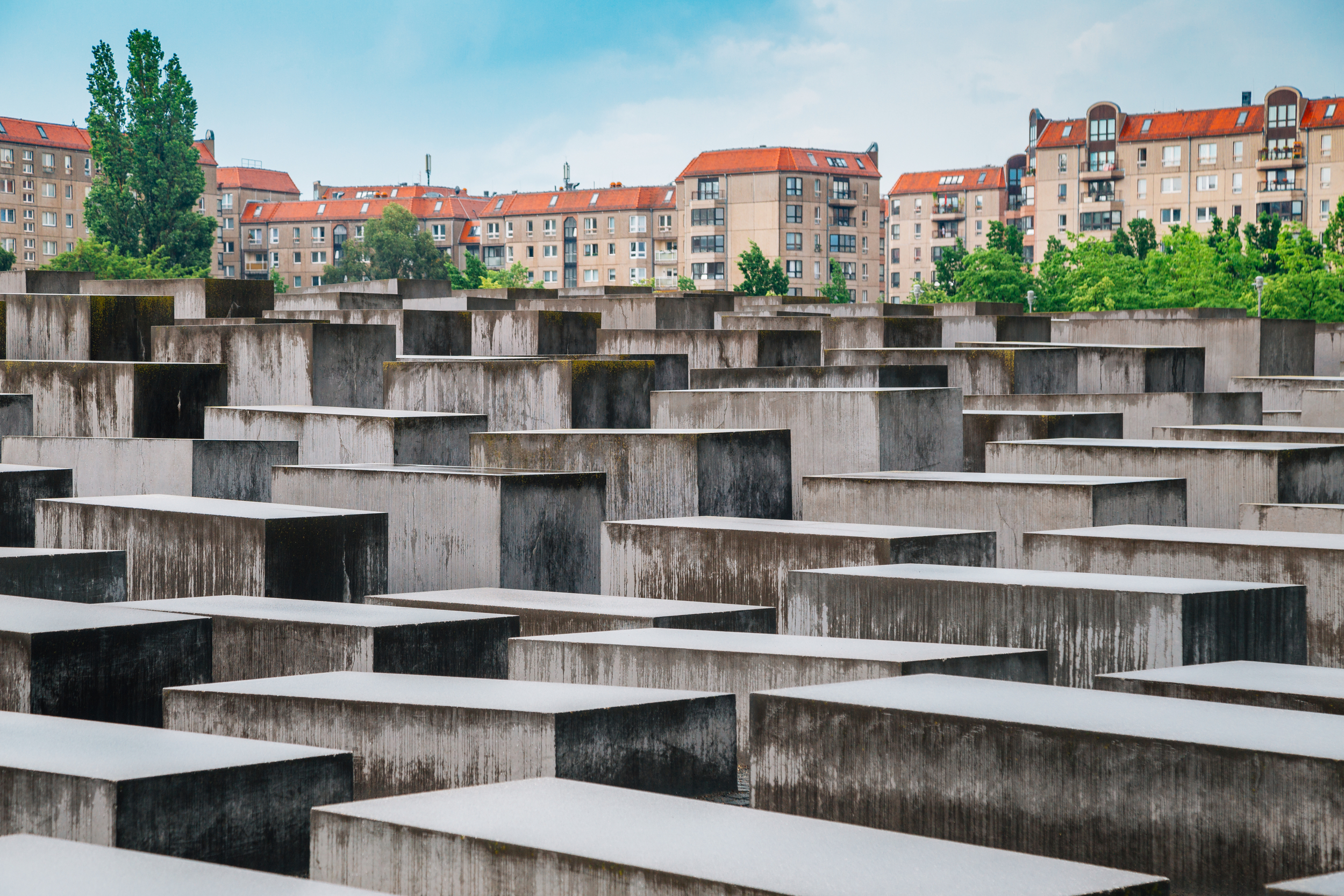 Where to stay: Hotel Adlon Kempinski. The original Hotel Adlon was built in 1907 and played host to a distinguished roster of guests that included Tsar Nicholas II and Maharaja Bhuppa.
While the original building was in ruins after World War II, it saw several rebuilds, and in 1997, the current building was erected, modeled after the original. Today, the hotel is managed by Kempinski and oozes luxury.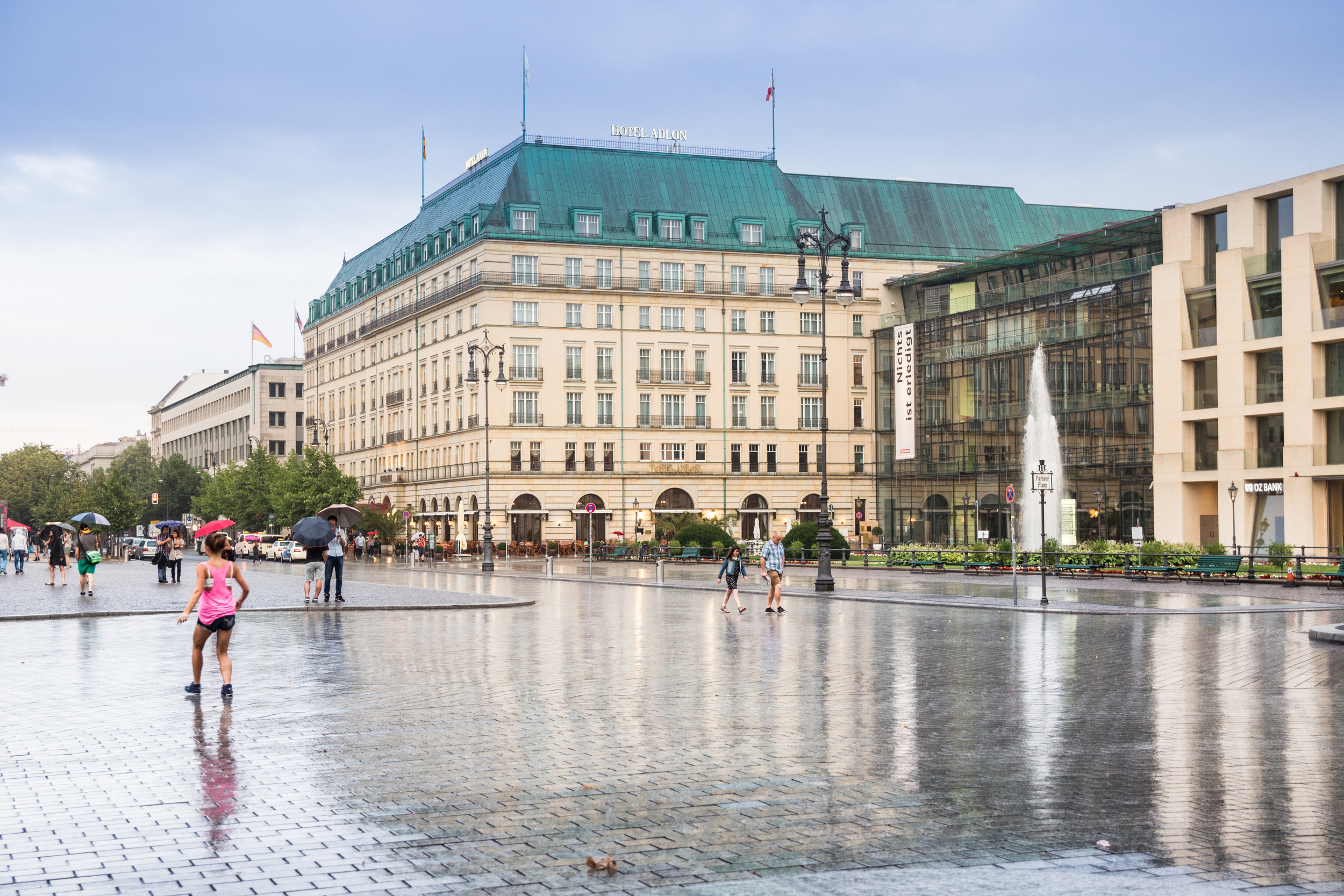 Manchester, United Kingdom
Why visit in February: It's much less busy in February and prices are low, around AED 1,176 per person compared to AED 2,078 during peak holiday season in December.
Cost from Dubai to Manchester: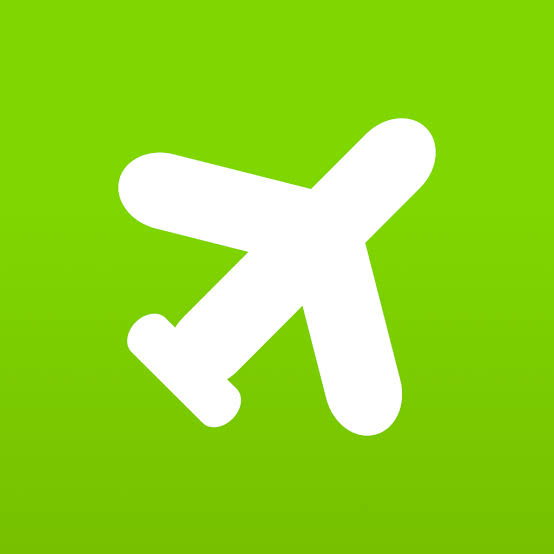 From AED 1,176 per person
What to do there: The world's first industrialized city was known for its crucial role in the Industrial Revolution, which had significantly contributed to the development of the modern world we know today. Throughout the city, the remnants of its monumental role can be seen through its architecture – many shops, restaurants, and offices, repurpose former factories and industrial buildings, giving visitors a truly unique experience.
The city also has an incredible up and coming dining scene, with fantastic restaurants like Michelin-starred Mana, celebrity-favorite Australasia, and historic Mr Thomas's Chop House.
The John Rylands Library is also a must-visit for its beautiful neo-Gothic architecture and historical collections.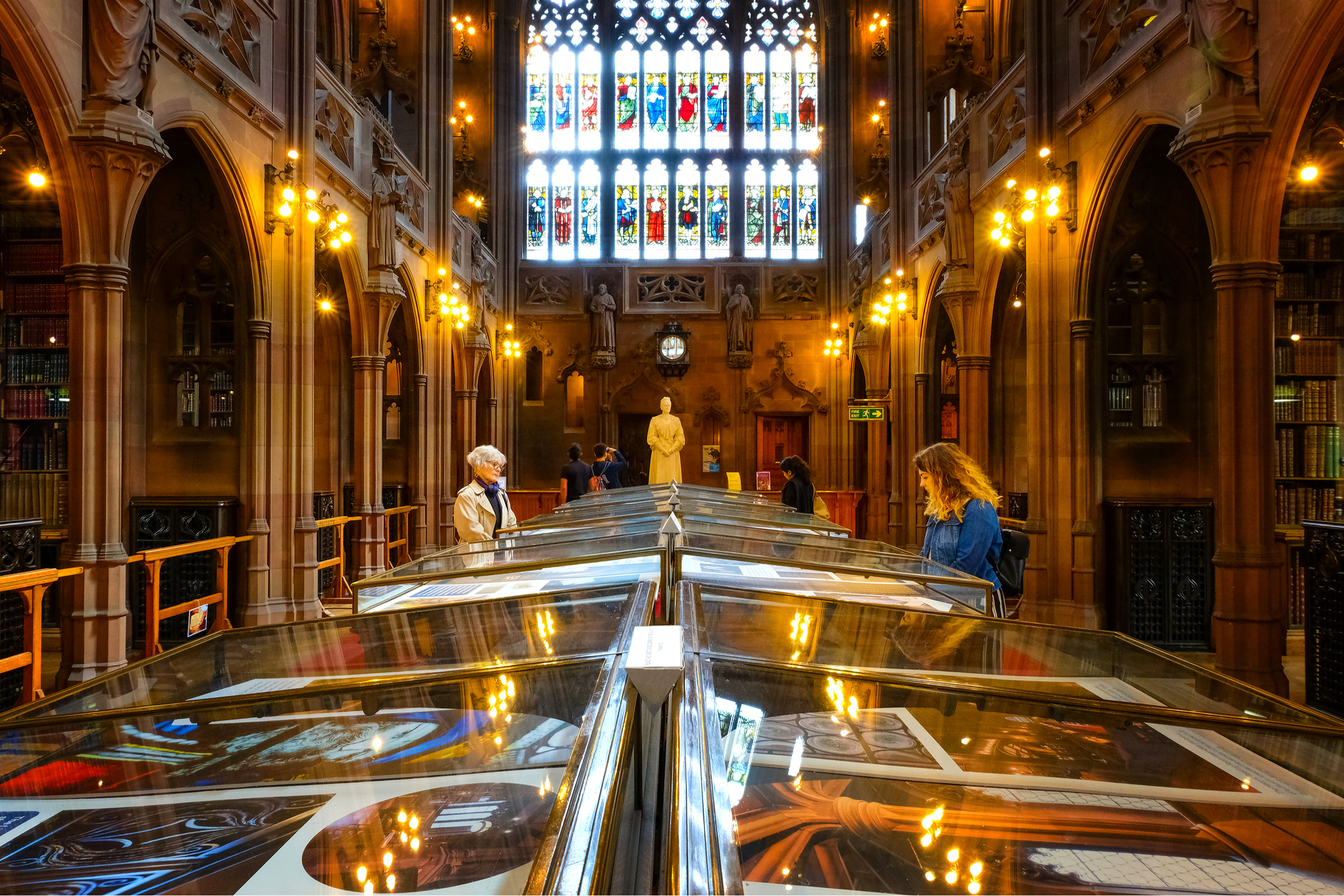 Where to stay: Hotel Gotham Opulent, dark, and sexy – perhaps the three best words to describe Hotel Gotham. Housed in an Art Deco style building that was originally a bank, the decor oozes luxury and sensuality, with furniture swathed in velvet, exotic animal motifs, and some suites featuring leather-clad walls and brass tubs.
Shanghai, China
Why visit in February: Lots of festive vibes thanks to the Chinese New Year celebrations. February is also the cheapest month to visit Shanghai, where flight tickets go as low as AED 1,241, compared to AED 5,794 during peak season on December.
Cost from Dubai to Shanghai: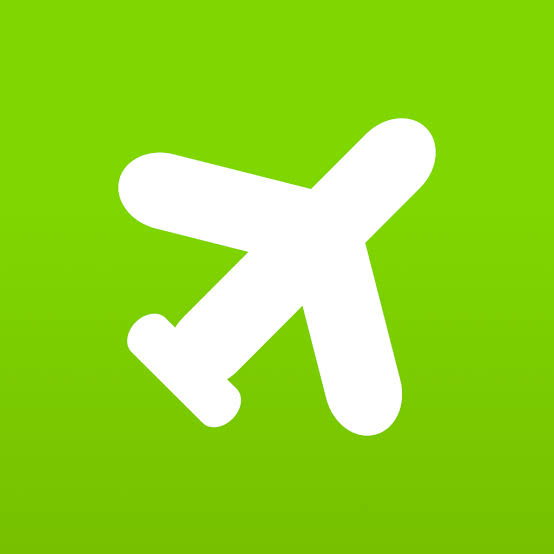 From AED 1,241 per person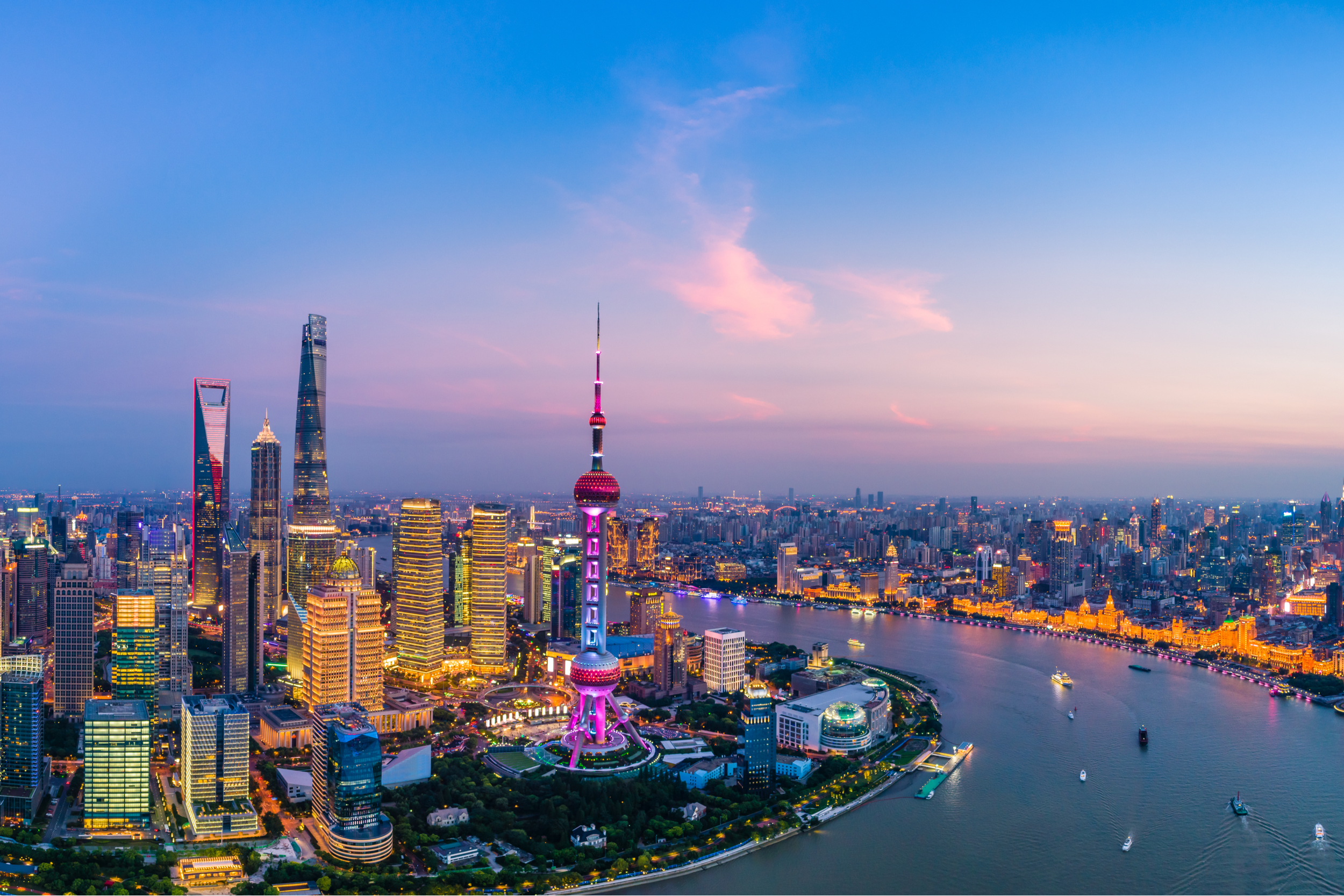 What to do there: Glitzy, glamorous, and grandiose, Shanghai is renowned for its sheer extravagance the world over. This historic megacity is the crown jewel of China, with towering futuristic skyscrapers and historic buildings built in an eclectic mix of architectural styles.
One of the most iconic landmarks of Shanghai is the Bund, a waterfront district known for the resplendent concession-era buildings that lie along the waterway.
Equally famous is the skyline of Lujiazui, with the extremely distinctive Oriental Pearl Tower and the soaring Shanghai Tower. One of the highlights of Shanghai is also its food, and its culinary scene has come a long way since, with 40 Michelin-starred restaurants to boot.
Where to stay: Waldorf Astoria Shanghai on the Bund. Once home to the prolific Shanghai Club, the Baroque Revival building is one of the architectural masterpieces along the Bund.
Behind its glamorous facade, the hotel is equally lavish inside, keeping in line with the Waldorf Astoria brand. Expect plush suites, splashy chandeliers, and magnificent marble interiors.
San Francisco, United States
Why visit in February: It's the cheapest month to visit this exciting and fun city. Based on our data, round-trip tickets go for around AED 2,243 per person, much lower than in August, at AED 3,970 per person.
Cost from Dubai to Cairo: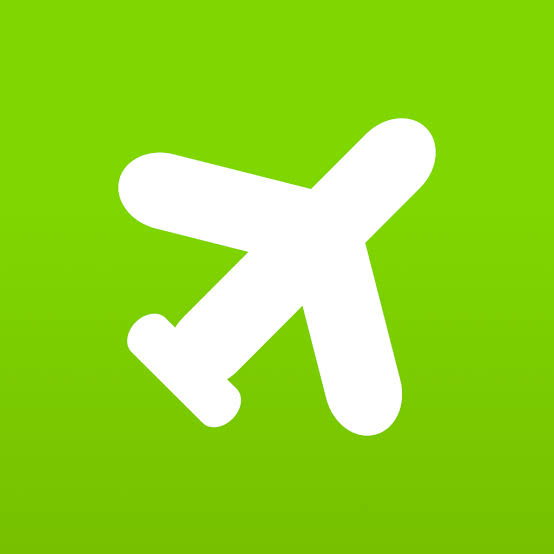 From AED 2,243 per person
What to do there: Well known for its almost perfect year-round weather, San Francisco is easily one of the most idyllic cities in America. While there may be some less-than-glamorous sights you might come across, there's a gentle hum that gives the city an exciting but blissful vibe.
Roam through the many piers on the eastern banks, and you'll find yourself surrounded by a dizzying array of incredible seafood joints at the Port of San Francisco and a whole slew of attractions like the sea lions on Pier 39 at Fisherman's Wharf and the Alcatraz tours departing from Pier 33.
There are also plenty of other incredible attractions all over, including the Golden Gate Bridge, Russian Hill, Sutro Baths, Legion of Honor, and dozens upon dozens more.
Where to stay: Fairmont San Francisco. Sitting atop Nob Hill, this palatial hotel is one of San Francisco's finest. Coming up to the stately entrance is a preamble of what's to come – expect effortless elegance and refined luxury, with Le Labo amenities and Frette linens, you'll be absolutely pampered senseless. The hotel is also home to the famed Tonga Room, a tiki bar with quirky decor live performances.
*All prices are accurate at the time of writing