This article has been reviewed by Wego's editorial team to ensure that the content is up to date & accurate.
Updated August 2023
Dubai and Muscat, two vibrant cities nestled in the Arabian Peninsula, are linked by more than just their shared Middle Eastern heritage. With a growing number of travelers and business professionals seeking seamless connectivity between these bustling destinations, the bus route from Dubai to Muscat has emerged as a convenient and scenic option.
Offering an enchanting journey through the vast desert landscapes and glimpses of traditional Arabian culture, this route has become a gateway to exploring the rich tapestry of Oman's capital. In this article, Wego delves into the details of the Dubai to Muscat bus route, stops, and ticket prices for those who wish to embark on this cross-border adventure.
Bus from Dubai to Muscat
The Dubai Roads and Transport Authority (RTA) and Mwasalat, Oman's national transportation company, previously operated a bus service connecting Dubai and Muscat. However, due to safety concerns regarding the spread of COVID-19, this service was discontinued in 2020. As of June 2023, the bus service has not been resumed.
Nevertheless, for those interested in traveling to Muscat by bus, there is an alternative option available. Al-Khanjry Transport, the sole bus company presently providing journeys between Dubai and Muscat, can be utilized. By opting for Al-Khanjry Transport, travelers can still embark on their desired route and reach their destination.
Covering a road distance of approximately 450 kilometers, the journey from Dubai to Muscat offers a scenic route for travelers. This includes the Hatta border crossing, which adds to the overall experience. As promoted by Al Khanjry Transport, the Muscat-Dubai route is estimated to take approximately 7 to 8 hours, allowing ample time to enjoy the picturesque landscapes along the way.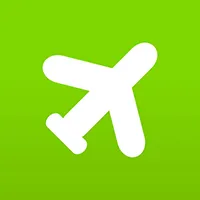 Book cheap flights on Wego
Bus from Dubai to Muscat routes
The bus service operating from Dubai to Muscat follows a route from Deira in Dubai to Ruwi in Muscat, encompassing a total of 15 stops along the way. It is important to note that if no passengers have reserved a ticket for a particular stop, the bus will bypass it during the journey.
Among the notable stops on this route are Deira, Sohar, Rusayl, and Ruwi, which serve as key destinations along the journey. Additionally, the bus takes scheduled breaks at the Hatta border and the Khairanth Al Hajari Coffee Shop.
Prior to reaching Sohar, there are three stops along the way. Subsequently, between Sohar and Rusayl, there are seven intermediate stops, including the Burj Al Sahwa Clock Tower. Once the bus departs Rusayl, it proceeds to Ruwi, passing through various areas in Muscat, such as Azaiba/Athaiba, Gubra, and Al-Khuwair/Khuwayr.
Bus from Dubai to Muscat timings and schedule
The bus service from Dubai to Muscat offers multiple departure times throughout the day from the Al Khanjry Transport office. The scheduled departure times are at 07:00, 15:00, and 22:00, ensuring flexibility for travelers.
To ensure a smooth boarding process, it is important to arrive at the Al Khanjry Transport office at least one hour before your scheduled departure. This allows sufficient time for "ticket validation," which involves checking in at the office to verify that you possess the correct ticket. During the validation process, your ticket will be marked, and the bus driver will subsequently inspect it before allowing you to board. However, it is important to note that the bus staff does not check for the validity of your visa, required paperwork, or passport.
Bus from Dubai to Muscat ticket price
To ensure a smooth journey to Muscat, it is highly advisable to purchase your tickets well in advance as they tend to sell out rapidly on a daily basis.
Securing a ticket for the bus from Dubai to Muscat requires a visit to the Al Khanjry Transport office in person located near Dnata, Deira – Dubai. Online or phone ticket purchases are not available. The cost for a one-way trip from Dubai to Muscat is AED 100 per passenger, while a round trip amounts to AED 200. Regardless of your destination within Muscat, the fare remains the same.
When purchasing a ticket, please ensure you have your passport with you. Payment can be made using either cash or card. The paper ticket will display your nationality, gender, and passport number. The office will assign you a seat and make an effort to accommodate groups together. Upon ticket purchase, you will receive a QR code directing you to a website where you can settle the UAE exit fee, which amounts to AED 35 per person, in addition to the ticket price.
[Total:

123

Average:

4.6

]