This article is reviewed regularly (on a monthly basis) by Wego's editorial team to ensure that the content is up to date & accurate.
Last updated 7 April 2021
After months of dormancy due to the raging pandemic, the travel industry is gearing up for a return to small normalcy with borders reopening, easing of quarantine requirements, and the creation of travel bubbles. Travelers around the world are now keen to find out if, when, and where they can travel abroad. Can anyone travel to the USA now?

New Travel Requirements
All air passengers coming to the United States, including U.S. citizens, are required to have a negative COVID-19 test result or documentation of recovery from COVID-19 before they board a flight to the United States.
Passengers must be tested with a viral test that could be either an antigen test or a nucleic acid amplification test (NAAT). Available NAATs for SARS-CoV-2 include reverse transcription polymerase chain reaction (RT-PCR), reverse transcription loop-mediated isothermal amplification (RT-LAMP), transcription-mediated amplification (TMA), nicking enzyme amplification reaction (NEAR), and helicase-dependent amplification (HDA). The test used must be authorized for use by the relevant national authority for the detection of SARS-CoV-2 in the country where the test is administered.
Travellers need to take the test even if they have been vaccinated or have antibodies.
Who can travel to the USA?
Countries banned by the USA
The CDC page stated that foreign national who have spent the last 14 days in the following countries may not enter the United States:
China
Iran
European Schengen area (Austria, Belgium, Czech Republic, Denmark, Estonia, Finland, France, Germany, Greece, Hungary, Iceland, Italy, Latvia, Liechtenstein, Lithuania, Luxembourg, Malta, Netherlands, Norway, Poland, Portugal, Slovakia, Slovenia, Spain, Sweden, Switzerland, Monaco, San Marino, Vatican City)
United Kingdom (England, Scotland, Wales, Northern Ireland)
Republic of Ireland
Brazil
South Africa
Exceptions may apply to US citizens, lawful permanent residents, and their families.
On January 25, 2021 President Biden signed a proclamation continuing the suspension of entry of certain travelers from the Schengen Area, the United Kingdom, the Republic of Ireland, Brazil, and expanding restrictions to include travelers from South Africa. U.S. citizens and lawful permanent residents are not subject to the proclamations.
It is recommended to check the country-specific travel advisory before planning your trip to the States.
Mexico and Canada land borders
On March 18, POTUS Joe Biden announced that the restrictions on United States-Canada and United States-Mexico land ports of entry will be extended to 21 April.
This applies to passenger rail, passenger ferry travel, and pleasure boat travel, but not to air, freight rail, or sea travel.
Travel for work will be allowed as "essential", while travel for tourism, being "non-essential" is strictly prohibited.
Do I need to quarantine if I travel to the USA?
As per CDC's latest update, travelers are not required to follow 14 days of quarantine on returning to the USA. CDC also states "that every state is different, and that people are encouraged to look into their local state mandates and laws before travelling".
However, it is recommended that you get tested and stay home, and self-quarantine after travel.
After travel information for unvaccinated people
Get tested with a viral test 3-5 days after travel AND stay home and self-quarantine for a full 7 days after travel.

Even if you test negative, stay home and self-quarantine for the full 7 days.
If your test is positive, isolate yourself to protect others from getting infected.

If you don't get tested, stay home and self-quarantine for 10 days after travel.
Avoid being around people who are at increased risk for severe illness for 14 days, whether you get tested or not.
Self-monitor for COVID-19 symptoms. Isolate and get tested if you develop symptoms.
After travel information for fully vaccinated people
Get tested with a viral test 3-5 days after travel.

If your test is positive, isolate yourself to protect others from getting infected.

Self-monitor for COVID-19 symptoms; isolate and get tested if you develop symptoms.
After travel information for people who have recently recovered
If you have recovered from a documented COVID-19 infection within the last 3 months, then:
You must follow the requirements and recommendations applicable to fully vaccinated travellers
However, you need not get tested 3-5 days after travel, unless symptomatic.
Some other states either require all out-of-state visitors to self-isolate for 14 days or present a negative test result, or do not have a strict quarantine mandate. For more information, please consult each state's health department websites.
In conjunction with the nationwide regulations, state-imposed and local recommendations and rules must be followed.
Are there flights to the USA now?
Only flights from permitted countries on the list are available on Wego.
The Department of Homeland Security page mentioned that if you're recently in any of the countries included in the travel restriction above, you'll have to enter the United States through the following 13 airports:
Boston-Logan International Airport (BOS), Massachusetts
Chicago O'Hare International Airport (ORD), Illinois
Dallas/Fort Worth International Airport (DFW), Texas
Detroit Metropolitan Airport (DTW), Michigan
Daniel K. Inouye International Airport (HNL), Hawaii
Hartsfield-Jackson Atlanta International Airport (ATL), Georgia
John F. Kennedy International Airport (JFK), New York
Los Angeles International Airport, (LAX), California
Miami International Airport (MIA), Florida
Newark Liberty International Airport (EWR), New Jersey
San Francisco International Airport (SFO), California
Seattle-Tacoma International Airport (SEA), Washington
Washington-Dulles International Airport (IAD), Virginia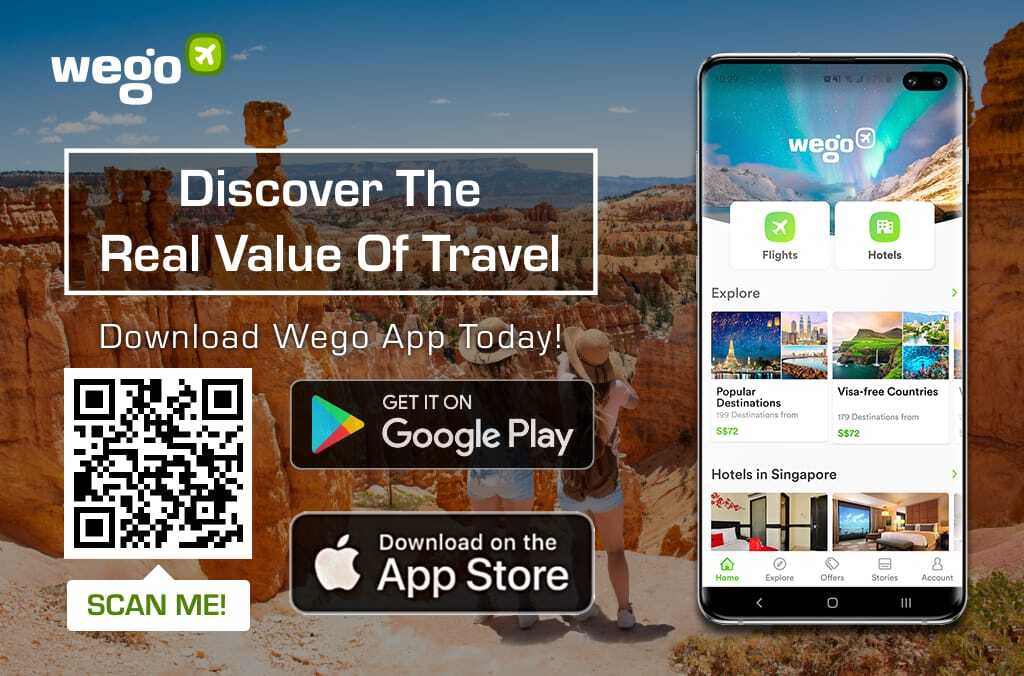 "FAQs"
Are flights available for the USA?
Do I need to quarantine If traveling to the USA?
Are tourist spots open in the USA?
Is it safe to travel to the USA now?
What are the countries banned from entering the USA?