This article is reviewed regularly by Wego's editorial team to ensure that the content is up to date & accurate.
Updated September 2023
Canada, a country known for its breathtaking landscapes and rich cultural diversity, is a destination that holds immense appeal for travelers around the world. From its awe-inspiring natural wonders to its vibrant cities, Canada offers a wealth of serene experiences waiting to be explored.
Fortunately, the process of obtaining a tourist visa to visit Canada is relatively uncomplicated, thanks to the country's welcoming immigration policies that actively promote tourism. With the help of Wego to learn more about the Canada tourist visa.
Canada tourist visa
A Canada tourist visa, alternatively referred to as a visitor visa or Temporary Resident Visa (TRV), is an authorized credential necessary for individuals seeking entry into Canada for a period of up to six months. This visa grants international citizens the opportunity to explore Canada for tourism, visit their relatives or friends, or engage in brief business endeavors. Please note that the permissible length of stay permitted by this visa is strictly limited to six months.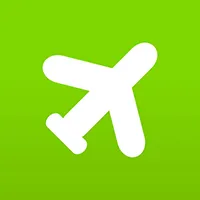 Book cheap flights to Canada
Canada tourist visa eligibility
In order to be eligible for the visa, certain criteria established by the Canadian government must be met. These criteria include:
possessing a valid travel document, such as a passport
being in good health
having no criminal or immigration-related convictions
convincing an immigration officer that you have ties, such as employment, a residence, financial assets, or family connections, that will ensure your return to your home country
convincing an immigration officer that you intend to depart Canada upon the completion of your visit
having sufficient funds to support yourself during your stay

the required amount of money will vary based on the duration of your visit and whether you will be staying in a hotel, with friends, or with relatives
Canada tourist visa requirements
To apply for a Canada tourist visa, also known as a visitor visa or Temporary Resident Visa (TRV), you must meet be able to meet the document requirements as follows:
valid passport, including a copy of the page displaying your birth date and country of origin, as well as any pages with stamps, visas, or markings
contact information of a representative located in Canada
travel history, including details of previous visas, study permits, work permits, etc
travel itinerary documents, such as flight bookings and accommodation arrangements
bank statements covering at least the past six months
If traveling with minor children, you will require a letter granting authorization for the child to travel to Canada. Additional documents, such as adoption papers or a custody decree, may be necessary depending on whether the minor child is traveling alone or accompanied
You may also need a medical exam and letter of invitation from someone who lives in Canada. Please note that additional requirements may apply depending on your individual circumstances. 
Canada tourist visa online application
To submit your application for a Canada tourist visa, you can visit the official webpage of the Government of Canada and apply through their designated online portal. The steps are as follows:
prepare your documents in advance
access the dedicated online portal
complete the application form, upload scanned copies of your documents, and pay the applicable visa fee
first-time applicants will need to provide biometrics (fingerprints and photo)
if your application is successfully processed and approved, you will be instructed to submit your passport to the visa authorities for visa stamping
Please be aware that submitting all the required documents does not guarantee approval of your application.
Canada tourist visa processing time
The processing time for visa applications varies depending on various factors, including the type of visa and the country from which you are applying.
To obtain an estimate of the processing time for your specific case, you can visit the official website and navigate to the designated section, where you can input your relevant details and check the expected processing time.
Canada tourist visa fees
When applying for a Canada tourist visa, it is important to be aware of the applicable fees. Below are the fees associated with the Canada tourist visa:
CAD 100 per person for single or multiple entry visitor visa

CAD 500 for a family of 5 or more

CAD 100 per person to extend your stay
Please note that these fees are subject to change, and it is advisable to verify the latest fee structure on the official website before submitting your application.
[Total:

114

Average:

4.9

]