It's hard not to fall in love with a town like Dubrovnik. Situated in the south of Croatia facing the shimmering blue Adriatic Sea, this ancient, medieval city feels like walking onto a movie set, and even that's half-right: Game of Thrones was filmed here as the location for the fictitious city of King's Landing, and Star Wars: The Last Jedi used Dubrovnik as the setting for the casino city of Canto Bight.
I stayed in Mlini, a smaller town just 20 minutes car ride away from Dubrovnik. It was here that I lived with a local family who rented their house as an Airbnb to several travelers at a time. Upon my arrival, my host warmly offered me a special home-brewed alcoholic beverage and engaged with me in a conversation about how passionate Croatians are about football.
I made day trips to Dubrovnik, and couldn't quite believe the rustic beauty of the old town. After shelling in the 1990s, it has emerged as a prominent tourist destination in the Mediterranean, and it's not hard to see why. Narrow, limestone streets filled with shops, restaurants, and bars run like veins throughout the city; baroque buildings and churches dot the town here and there; steep stone steps welcome tired tourists to rest in their cool and shade.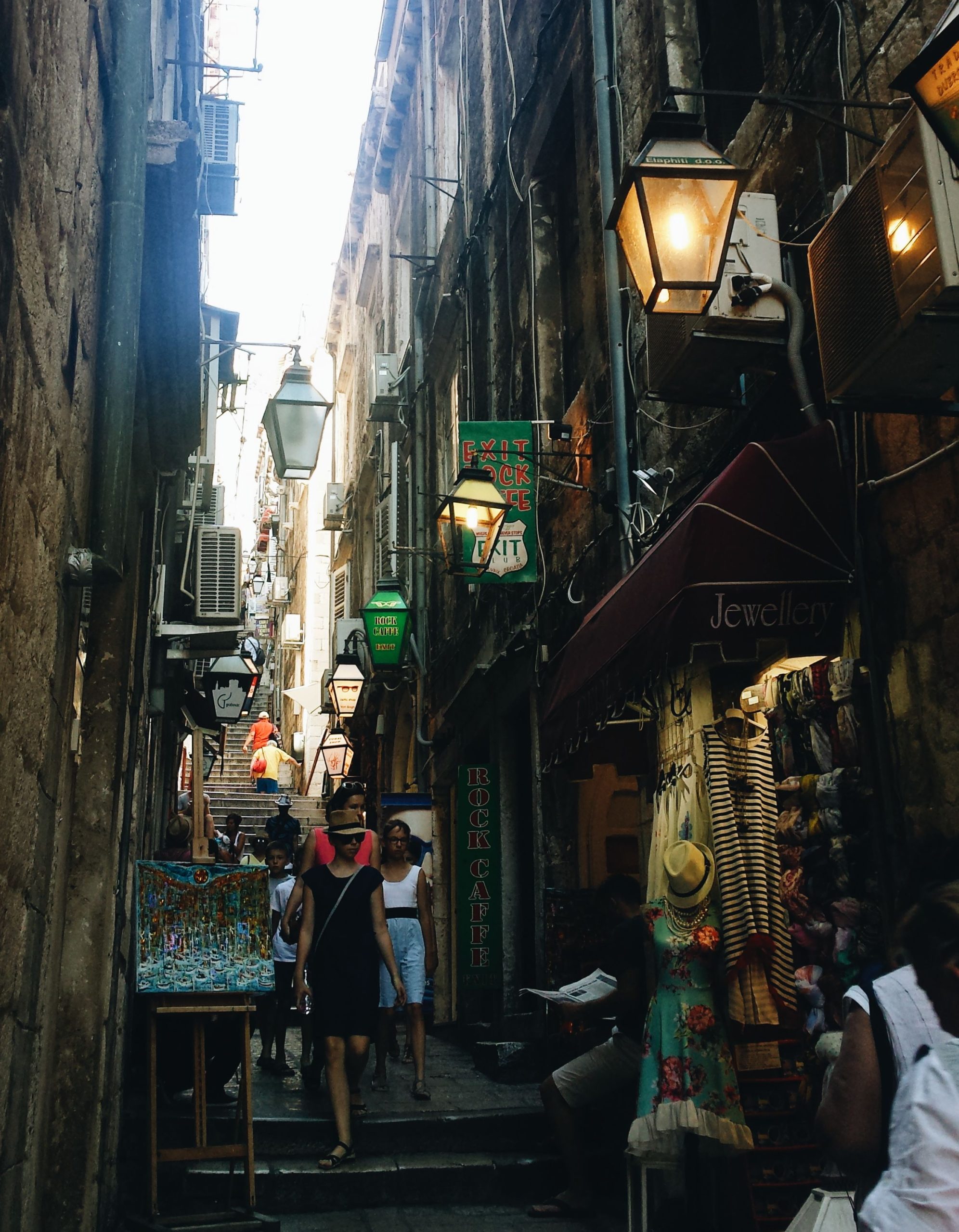 I decided to firstly tick off one of the main attractions of Dubrovnik: the ancient city walls. Originally built to protect the vulnerable city from neighboring attacks, these thick fortresses run for 2km around the town.
Tracing the coast, the view from the walls is sublime and simply magnificent. Warm, rust-colored terracotta roofs shine against a backdrop of a deep azure sea. On one side you have a seemingly endless ocean, and on the other, arid mountains nestled protectively against the city.
Dubrovnik has a borderline subtropical climate, and particularly sweltering weather means sweltering crowds. Even though it takes approximately 2 hours to scale the wall, that small hike was exhausting in the heat and crowdedness of the Mediterranean summer.
Luckily, it was there that I met a couple of Canadians who invited me out for a cooling drink with them afterward at a bar perched high on the cliffs and overlooking a cotton candy-colored sky.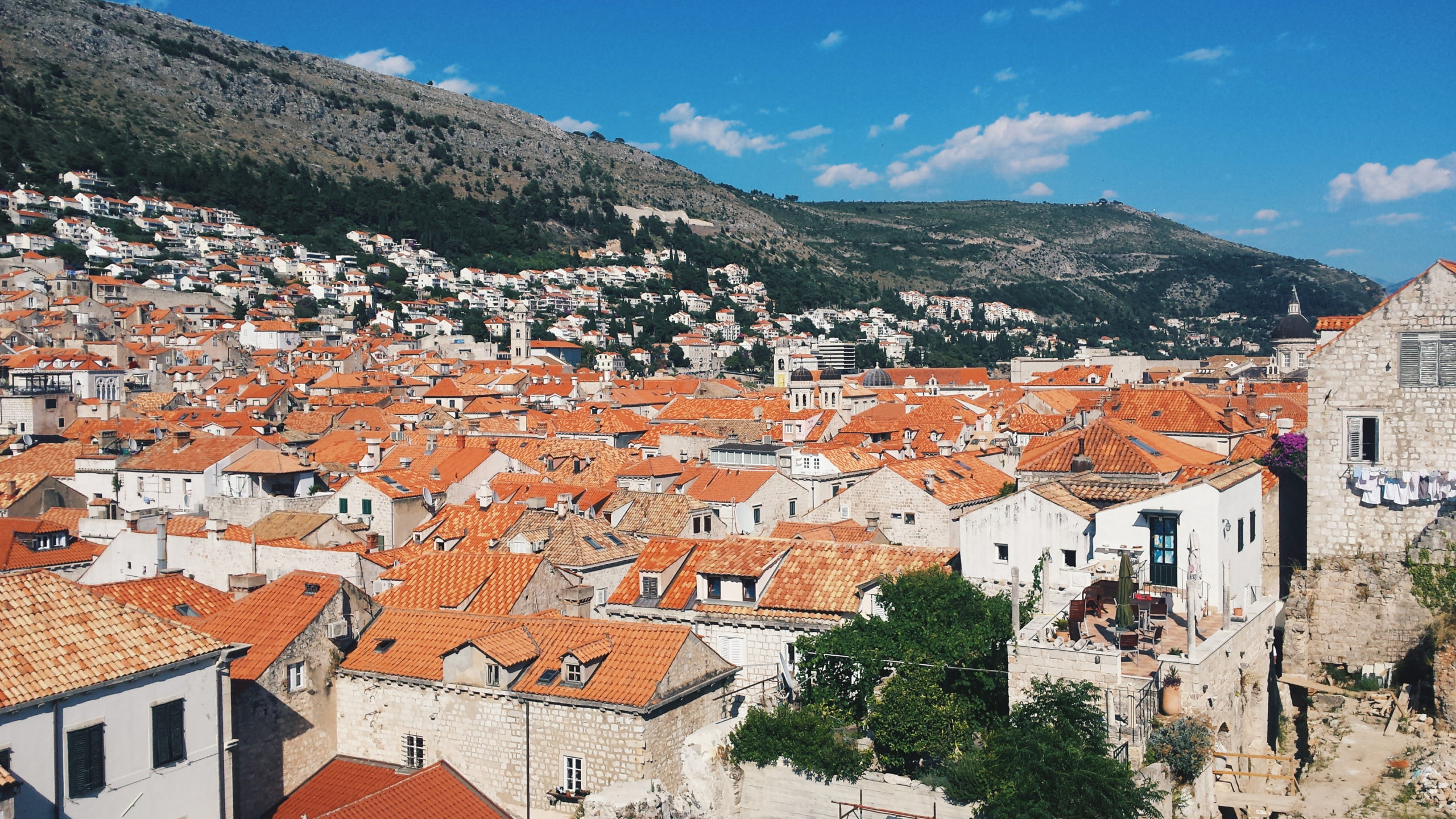 On my last day in Dubrovnik, I wandered around the old town and took the cable car up to Mount Srd, the highest point in the city. The view from the top was enough to fill me with complete presence, and I thought to myself that it was the perfect way to end my time in Croatia and, admittedly, that I didn't want to leave just yet.
It's hard not to be inspired and delighted by Dubrovnik's storied history, incomparable beauty, and irresistible allure. This spectacular little town doesn't need much advocating for; even though it experienced bombing almost three decades ago, it still stands as one of the highlights and most visited cities of the Mediterranean. If that doesn't speak of its resilience and charm, what will?