This article has been reviewed by Wego's editorial team to ensure that the content is up to date & accurate.
Last updated 24 February 2021
Since grabbing the attention of the world in March 2020, the coronavirus pandemic has registered over 3,75,000 cases in the UAE. But thankfully, the virus has been much kinder to kids. The cases of COVID-19 in children and teenagers have been fewer as well as less severe, compared to those in adults. Most children have shown mild or no symptoms at all.
However, that doesn't mean children who have been infected can't spread the virus. That's why, testing is crucial for all those who are symptomatic, irrespective of age.
Keep reading to know more about where you can get your children tested in the UAE and for how much.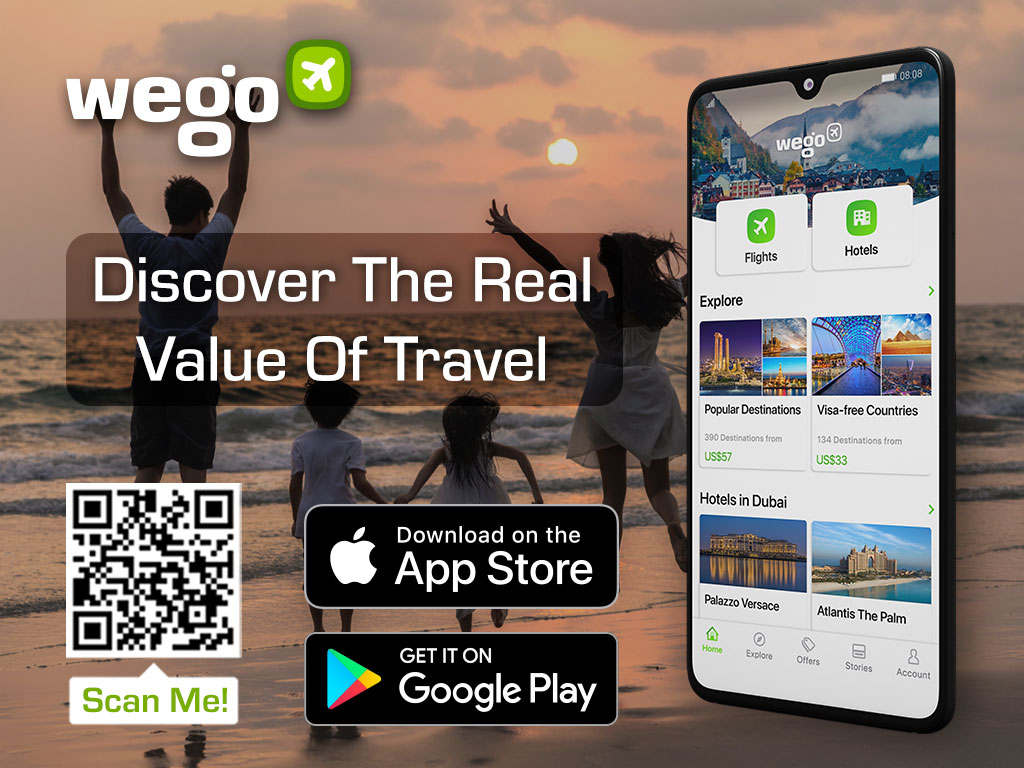 When to get your child tested?
Generally, children and teenagers who show even one symptom of the virus should take the test without delay, especially if they are regularly attending school or socialising with others. Much like in adults, symptoms of coronavirus in children include high temperature, a newly developed continuous cough, and loss of sense of smell or taste. Testing is not necessary if they show non-COVID, cold-like symptoms like a runny nose.
If your child has come in close contact with someone who has tested positive but isn't symptomatic, it is advisable to wait for at least four days from exposure before you take the test.
Children might be also be required to get tested if they are travelling, depending upon the regulations of the destination state or country. For example, children above 12 years will need to COVID‑19 PCR test before they travel to or connect through Dubai.
Testing is also recommended if the child is scheduled to undergo any medical procedure or surgery.
In any case, it is best to consult with your pediatrician first.
Available tests for children
To determine if your child has an active infection of the virus, a diagnostic test must be taken. It can be either a rapid antigen test or a saliva test.
The antigen test should only be used if a child has active symptoms and is most accurate when used during the first week of infection. Infants and children of any age can take this test. The swab is placed in the front of the nose, so it doesn't hurt. The test is processed can be immediately on-site and results are available quickly. A negative test result, being less reliable, may require a follow-up RT-PCR test.
The saliva test can accurately detect the virus at different stages of the infection. Thanks to the Dubai Health Authorities (DHA), children no longer need to take nasal swabs which can be painful for them, and can get tested by just spitting into a tube which is then sealed and tested. Unlike antigen testing, this takes up to 24-36 hours for processing the results.
Antibody tests don't clarify if the infection is past or current, and therefore, aren't recommended.
How much does the saliva test cost?
The test costs the same as the common RT-PCR test: AUD150.
Children's COVID testing centres in Dubai
The DHA COVID-19 screening centers have now adopted saliva testing for children in the 3-16 years age group.
The COVID testing facilities for children are available at:
Screening centres
Al Ahli Club
Al Nasr Club
Al Hamriya
Majlis Al Rashidiya
Majlis Al Jumeirah
Mall of Emirates
Mirdif City Centre
Deira City Centre
Hospitals
Dubai Hospital
Rashid Hospital, Umm Hurair
Latifa Women and Children Hospital
Hatta Hospital, Hatta
Health centers
Al Barsha Health Center
Nadd Al Hamar Health Center
Al Safa Health Center
Al Badaa Health Center
Al Mankhool Health Center
Al Lussily Health Center
Al Khawaneej Health Center
Al Towar Health Center
Nad Al Sheba Health Center
Al Mamzar Health Center
Al Mizhar Health Center
Children's COVID testing centres in Abu Dhabi
Abu Dhabi, too, introduced the saliva test for children in the last week of January, as a substitute for the nasal swab test. It will be provided at all the emergency departments and urgent care centres across the Emirate.
The Urgent Care Centers are available at all the public and private medical centers and hospitals in Abu Dhabi.
Emergency departments
Sheikh Shakhbout Medical City (SSMC)
Sheikh Khalifa Medical City
Tawam Hospital
Cleveland Clinic
Madinat Zayed Hospital
Al Ain Hospital
NMC Royal Hospital