This article is reviewed regularly (on a monthly basis) by Wego's editorial team to ensure that the content is up to date & accurate.
Updated 12 October 2021
The much-awaited world fair Expo 2020 Dubai has finally opened up to the public. Despite sounding like a business event suitable only for adults, there is endless fun for your entire family at Expo 2020. From playgrounds to parades, family areas and child-friendly dining, the mega event promises only the best for everyone. 
Come visit Expo 2020 with your kids and leave holding memories for a lifetime. Here is everything you need to know about visiting Expo 2020 with children and activities you should not miss here if you are visiting with your little ones.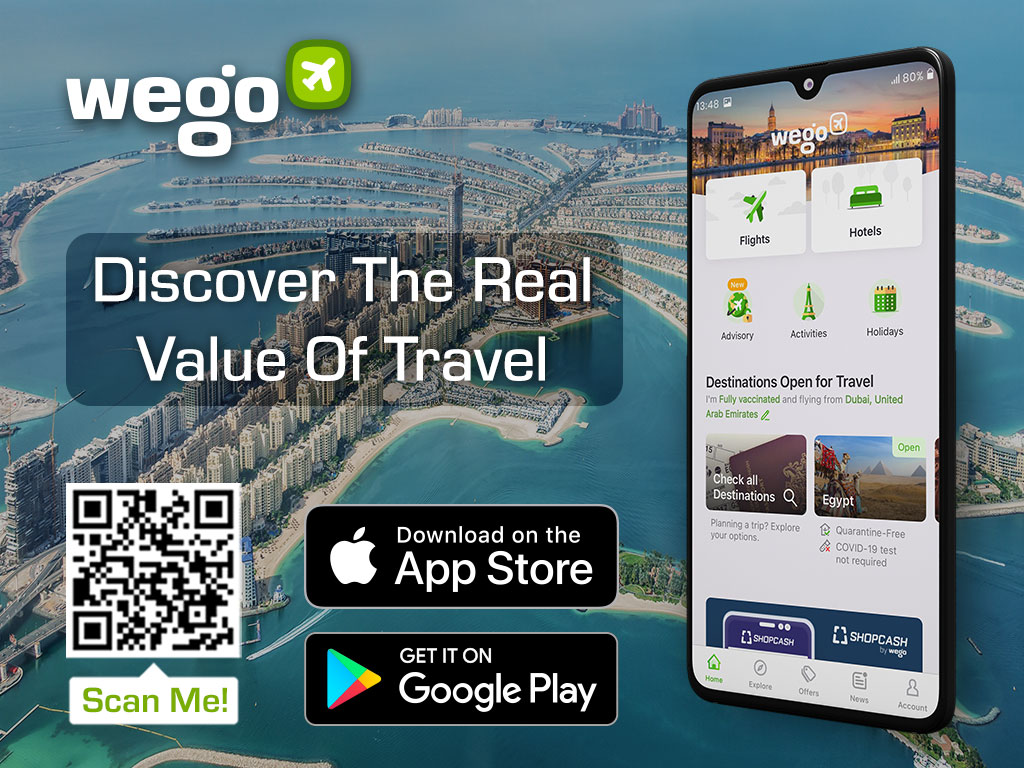 Get your Expo 2020 ticket at Wego
We are proud to announce that Wego is Expo 2020 Authorized Ticket Reseller, meaning you can now purchase your tickets easily from us!
Join us at the world-class event showcasing cultural experiences, cutting edge innovations, and mind-blowing ideas featuring more than 190 countries. Get your Expo 2020 tickets at Wego now!
Kids enter for free!
Enjoy everything Expo 2020 has to offer for your young ones at no cost! Kids and youth under 18 years enter the Expo site for free upon presenting a valid student ID. Although tickets are complimentary, all visitors, including children, must obtain a ticket to enter Expo 2020.
What can you do with the kids at Expo 2020?
Visiting the Expo with children is extremely easy as several child and family-friendly services are available across the arena. Proving to be an event for all ages, Expo 2020 offers many exciting and innovative entertainment options for kids and adults alike.
Video courtesy of Duha Haj Yahya
Here is a list of all fun-filled activities that children and families should not miss at the event. 
Explore space and time travel
With its network of intertwining pathways, the Al Forsan park offers a rich mosaic of opportunities for cultural interaction and recreation, including Latifa's Space City adventures, where children can have fun playing around the Mars themed playground jumping over nets in the 'zero gravity chamber, leaping into orbit around the swings and hop aboard a replica of the UAE's Hope Probe.
Wonder how time travelling would feel like? Head to the Egypt pavilion, and indulge in the 3D experience to travel through a time machine. Screech through the past and future and witness time that hasn't been explored yet. 
Say hello to the robots
Over 150 robots have been stationed across several sites in the Expo to assist and guide visitors in the most innovative way. They perform a variety of tasks such as greeting you, providing assistance and performing in special displays, as well as helping with food and beverage delivery and hospitality services. Do not miss out on the interactive Terminus robot found in several spots within Expo 2020 ground.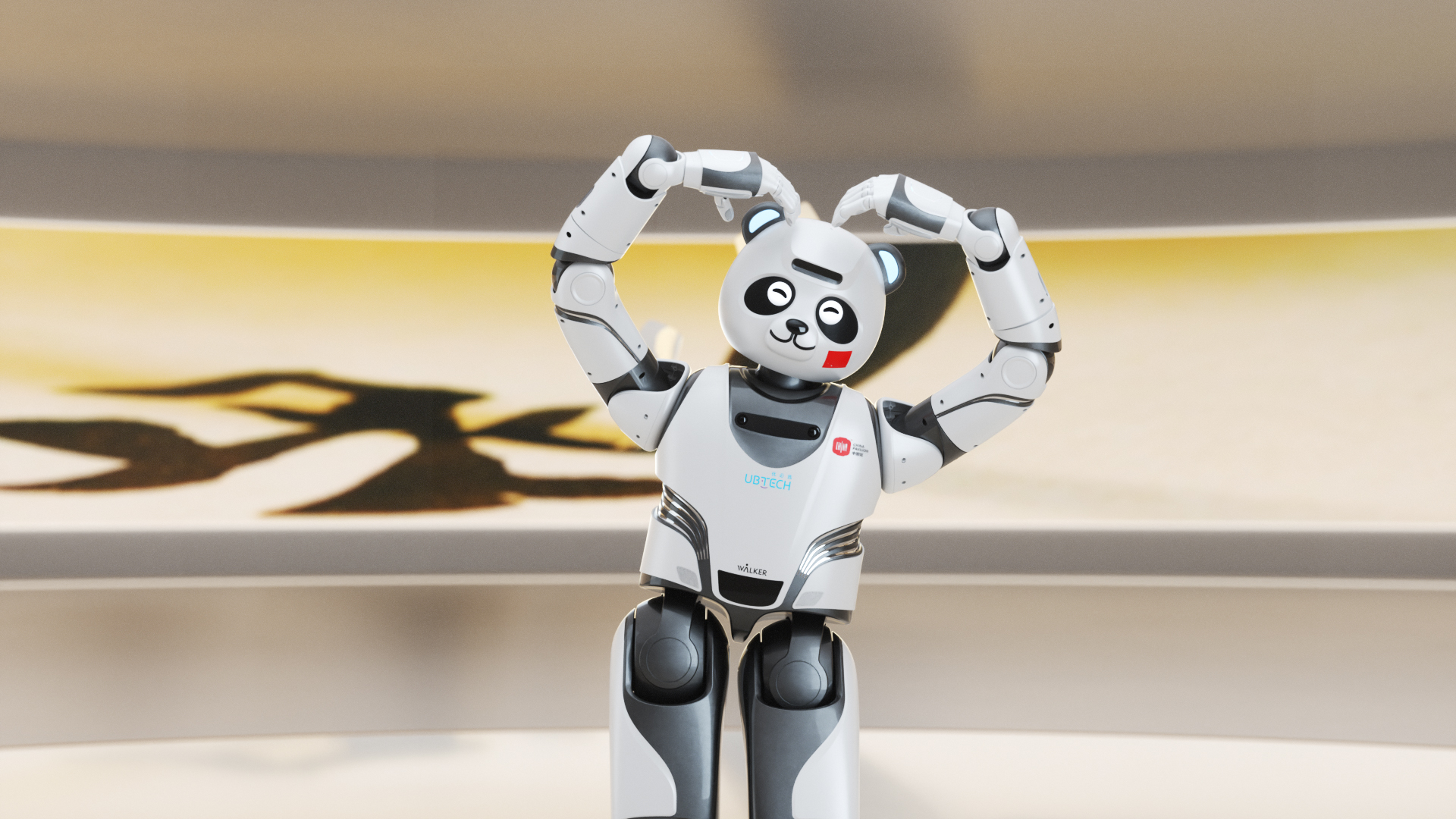 Image © Shanghai Daily
At the China pavilion, you will come across an adorable panda robot called YouYou, welcoming visitors with calligraphy chops at the pavilion and showing off some amazing tai chi moves.
The Monaco Pavilion is home to cutting-edge robotic baby penguins. Kids can a 'jump and run'-style game to guide a baby penguin through different challenges, including ice cracks, leopard seals and plastic rubbish until they are reunited with a group of adult penguins. There is a lesson to be learned here too. Little ones will be able to understand how robotic baby penguins are used to observe penguin behaviour in the wild.
The water feature
The heat and humidity of Dubai can be rough. Granting relief to children and adults who would love to catch a break, the water feature at Expo 2020 provides a cool retreat from the sweltering heat. The waterfall is located in a special area, between Al Wasl Square and Jubilee Park. 
The waterfall resembles an enormous bowl with water cascading down the sides. Visitors can stand and run up the shallow sides of the bowl, paddling around and getting their feet wet. At night, the waves reflect themselves, creating a scene defying gravity as they cascade up the walls. 
Meet the mascots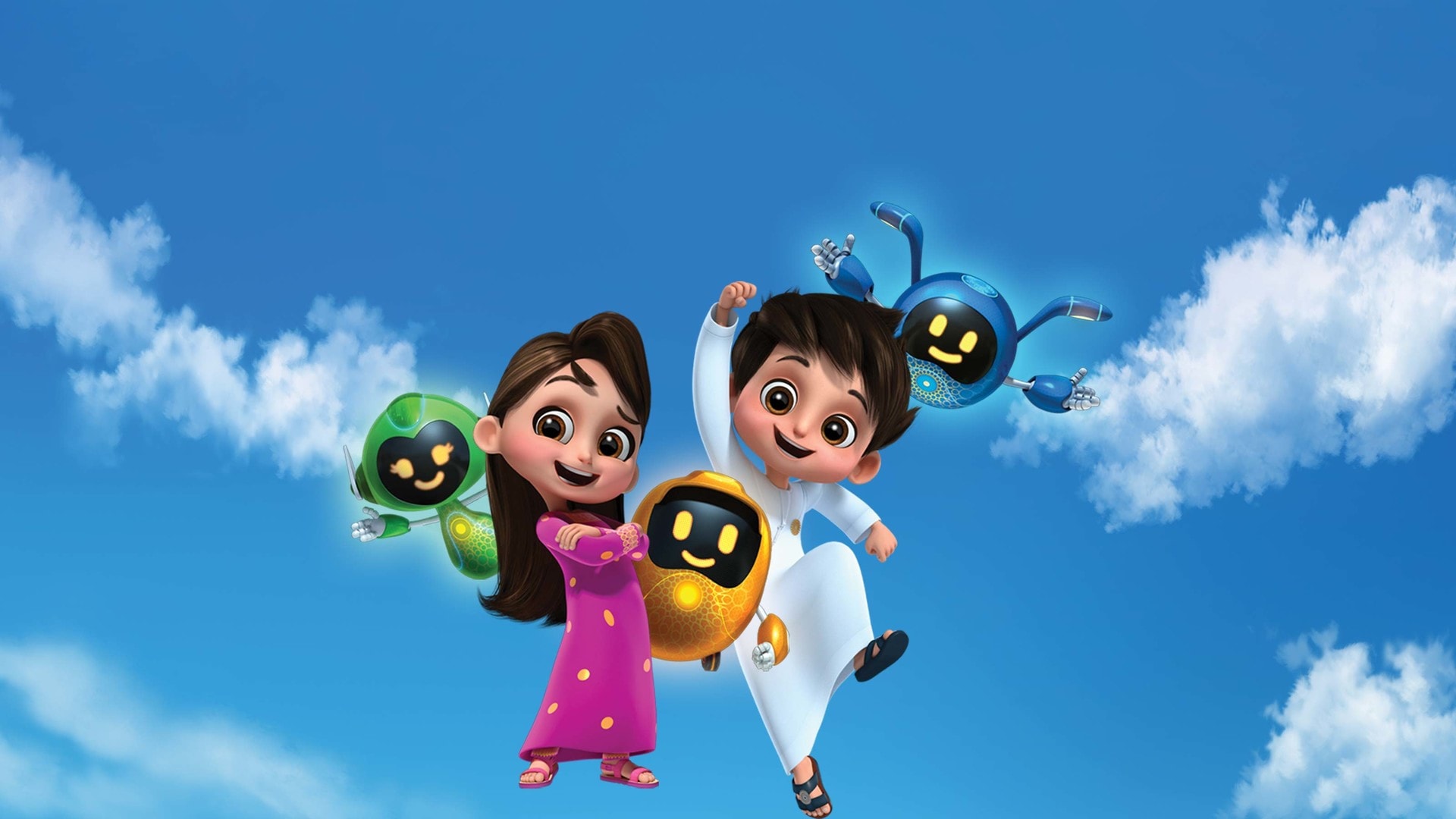 Image © Expo 2020
Meet the siblings Rashid and Latifa as they begin on a journey of sustenance and sustainability for the future. The sibling duo, who represent the Emirati population, are joined by a trio of robots- Opti, Alif and Terra, each symbolising the three main themes of the Expo: opportunity, mobility, and sustainability. Watch the stunning Expo Mascot show at the Al Wasl Dome and enjoy a 360-degree spectacle witnessing Rashid and Latifa save the world. 
Must-visit pavilions with children
Netherland pavilion
Children living in the UAE often don't get to see rains that usually, which is set to change at the Netherland Pavilion, where you can enjoy indoor rain induced by the SunGlacier technology, which produces water from air via solar power to irrigate crops. Venture inside the Netherlands Pavilion for a unique multisensory show that takes you on a journey through the closed-loop farm's wonders, from the water harvested out of thin air to the mushrooms grown on the walls.
Seychelles pavilion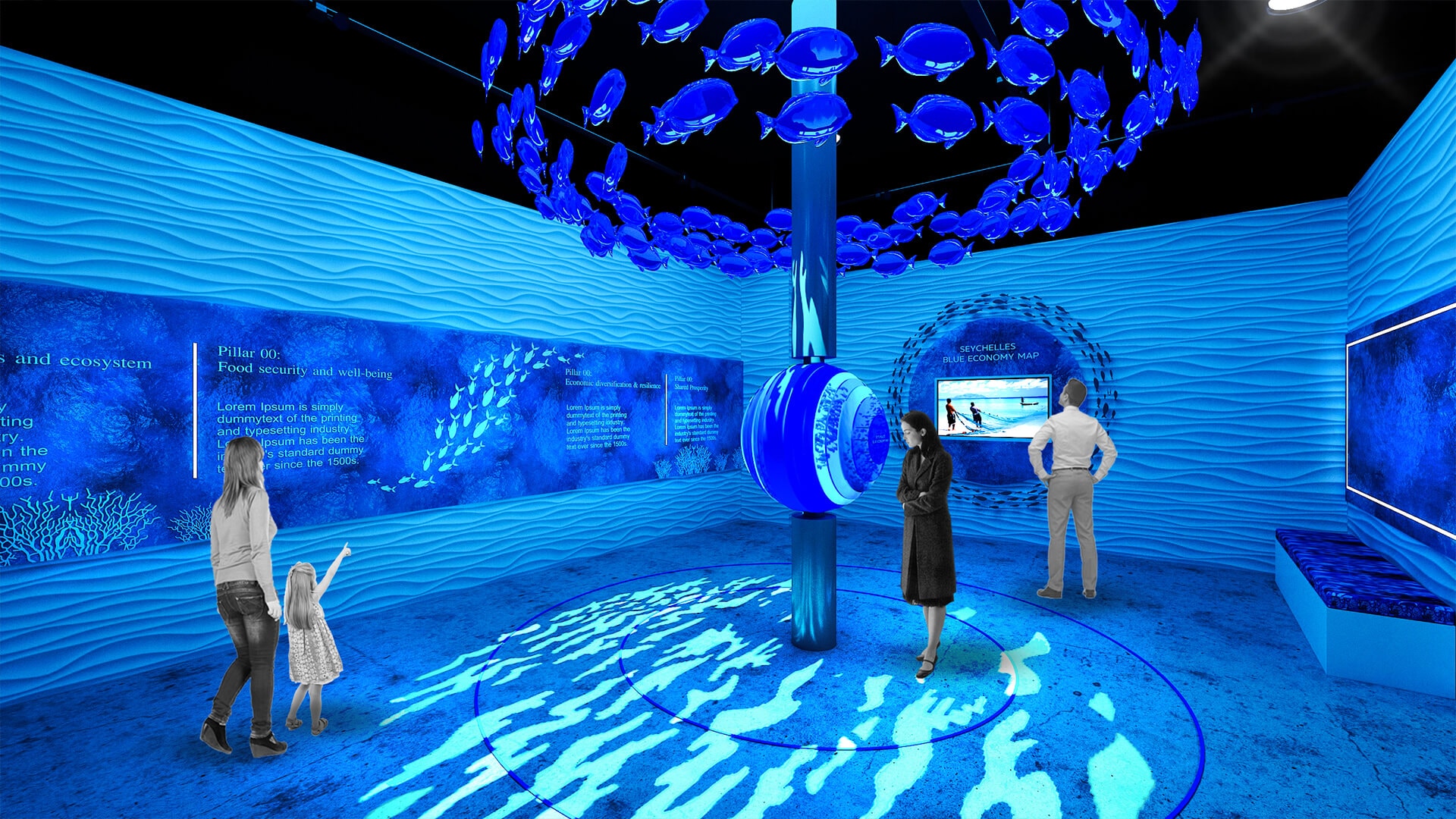 Image © Expo 2020
A thrilling treasure hunt awaits for you at the pavilion, with clues all about, but you'll have to visit to find out what the surprise is. It's also a great way of teaching the kids about the preservation of the oceanic ecosystem, as this is the strong theme that accompanies the pavilion. Kids will find the hunt as engaging as it is enriching.
Brazil Pavilion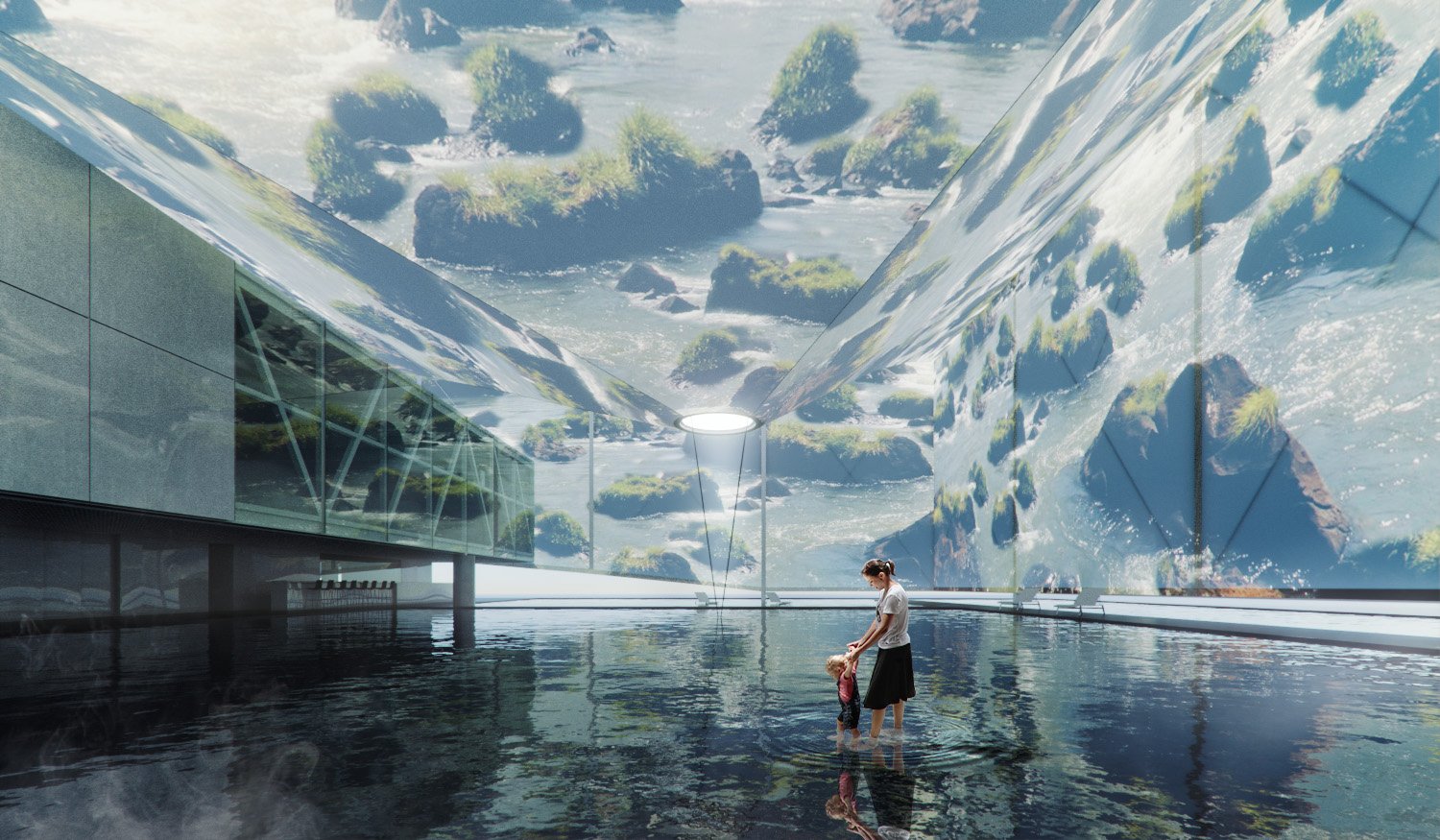 Image © Archilovers
The Brazil Pavilion at Expo 2020 Dubai gives you that experience of the primordial rhythmic beats of percussion and more, evoking the feeling of travelling to the Amazon basin, despite being in the Arabic desert. The pavilion accurately captures the sights, sounds and scents of Brazil's riverside and features a refrigerated pool of water, delivering the perfect Amazonian rainforest effect much to the delight of children and adults alike. 
UAE Pavilion
Head towards the massive UAE pavilion and discover Emirati culture and history by utilising an immersive multisensory experience. The use of historical pictures, videos, and even artificial sand dunes provide the sensation of stepping back in time to where it all started for the UAE, providing valuable lessons to children. 
Family-friendly services and features
To make your visit to the Expo as smooth and memorable as possible, the management has put across a range of services for families with infants and children. Navigating across the sprawling Expo grounds with children can be tiring, and the team at Expo has got you covered.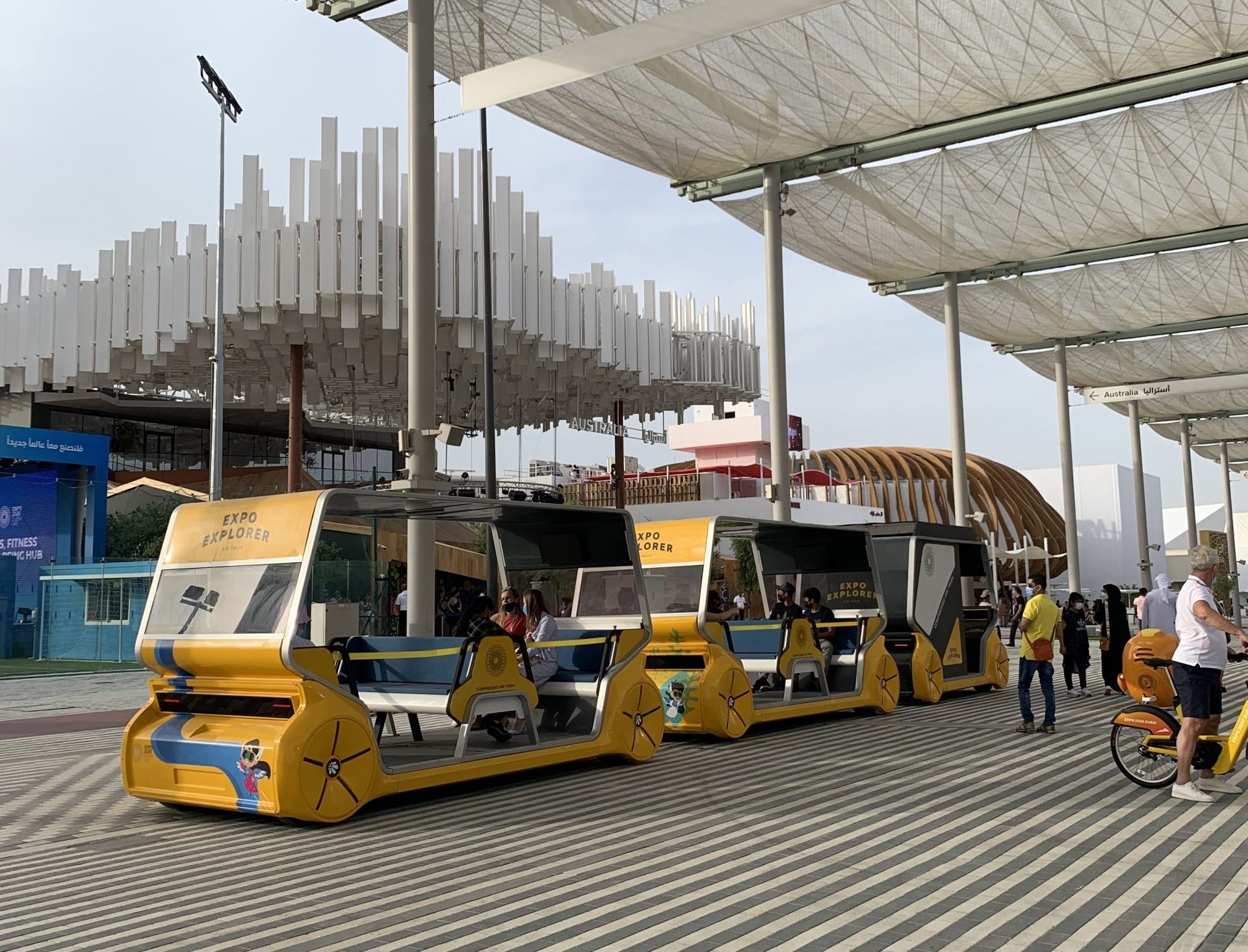 The people mover is a free and unticketed bus system that runs around the perimeter of the Expo site and is fully accessible for families with baby strollers. A limited number of golf buggies are also available for hire at each of the four main entrance gates.
If your kid becomes separated from you, they'll be escorted to the nearest Information Point. The staff at any Information Point can help let you know if your child has been located so that you can be reunited.
If your child is a fussy eater, do not worry. The dining areas at the Expo are also child-friendly, featuring over 200 food outlets, each offering a variety of menus to satisfy your kid's needs. Eat all you want and enjoy your time at the Expo with your family.