For what is essentially a small peninsula in north-eastern Egypt, Sinai nevertheless manages to offer an impressive list of things to do and places to go.
Both forks of the Red Sea are lined with various resorts; some famous, others less so. More or less at the centre of the fork lies Sharm el Sheikh.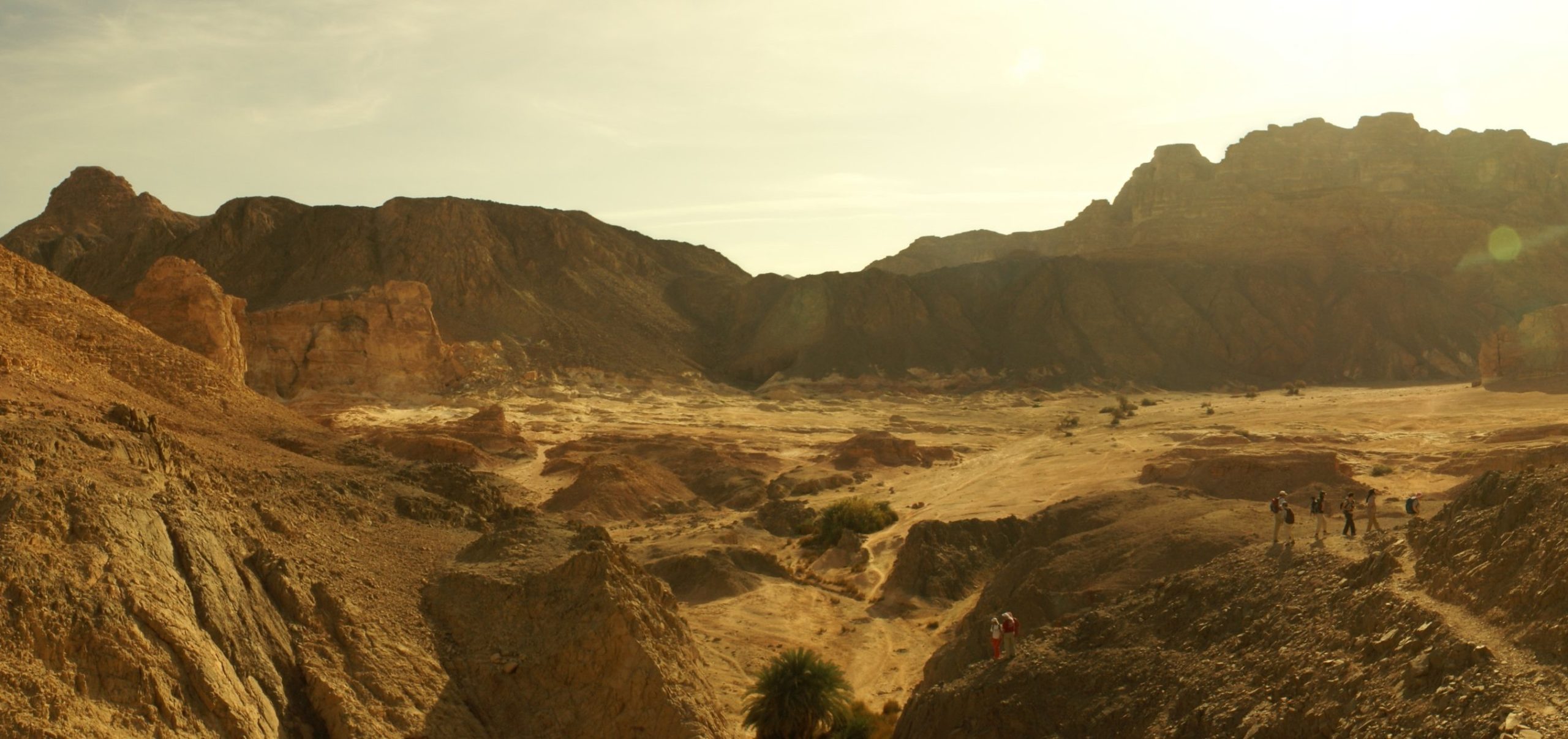 The further you go up the Gulf of Aqaba, the more secluded the seaside getaways become. Sharm el Sheikh, at the southern end, is a tourist hotspot with an airport. Dahab, further north, attracts more divers and those looking for a more tranquil retreat.
As you move up the eastern side of the Red Sea and move closer to Jordan, you will eventually make it to Nuweiba, about two-thirds of the way up the Gulf of Aqaba.
Nuweiba is not one of those places that looms on the horizon. In fact, if you didn't know what you're looking for, you could drive by it without really noticing.
Visitors to Dahab often spend a few days in Ras Abu Galum, an isolated Bedouin camp that is about as far from civilisation as possible. However, the bare-bones experience does not lend itself to long stays.
This is where Nuweiba comes in as a happy medium between Dahab and Ras Abu Galum. Neither as isolated as the latter nor as crowded as the former, Nuweiba offers visitors enough comforts to stay for a couple of weeks while still maintaining the peaceful tranquillity of the desert.
Added to this are the beautifully clear waters of the Gulf of Aqaba, which are as tranquil as the desert mountains that overshadow them in the evening.
All of this alone is enough to draw you in despite the long journey. But I found that, of all the places in Sinai I've seen, Nuweiba is by far the most eccentric.
The "camps" are all located along the shore, so you're never more than a short stone's throw away from the water, even when you're sleeping in the simple but cosy huts.
My first experience in Nuweiba was at a camp called Dayra. Nestled among the huts that you book was a central "living space", if you could call it that; a large shaded area with low, cushioned seating with an adjacent bar and kitchen.
Breakfast and dinner were served at set times, and everyone seemed to know each other. The guests, who came off more like travelling passers-by, were a motley combination.
Some came to stay to de-stress from life in the large cities of Egypt, while others were regulars who came to stay off the grid for a while. You will find musicians, photographers, filmmakers, urban professionals, the quasi-bohemians of all nationalities who have made Sinai their home, and yoga teachers offering classes in the morning and evening.
Some keep to themselves, while others are there to meet new people from around Egypt and the rest of the world. There are not many resorts and seaside retreats that are dog-friendly, but dogs were welcome in Dayra and were visibly joyful as they trotted around the camp getting to know each other.
Of course, Nuweiba is very much on the grid in terms of infrastructure, so freelancers who want a change of environment can pack up their laptops and get their work done in the central living space, caressed by the cool sea breeze and soothed by the sound of waves lapping at the shore.
My only qualification is that Nuweiba is not a place to bring "itchy feet". If you're one for constant activity and things to do like hiking, quad-biking, diving, and so on, then it can take a while to learn to just relax.
But if you're looking for a soothing retreat in the truest sense of the word, then Nuweiba is as good as it gets.