If you believe that a piece or two of chocolate brightens up your day and makes everything better, you need to add the UK to your list of must-visit destinations. From exhibitions, heritage stores, to hotels, there are sweet hidden gems spread all over the country for you to discover now.
Cadbury World, Birmingham
The chocolate giant promises a day of fun and exploration with Cadbury World in Birmingham. Kids can meet cute Cadbury characters, enjoy 4D cinema, and play in the chocolate rain. Meanwhile, fans of all ages can have a blast being chocolatiers for a day with Chocolatier Experience! Round up the day with a special afternoon tea, and you're guaranteed to leave with a chocolate-covered smile.
Slattery Patissier & Chocolatier, Manchester
Sweet nostalgia abounds in Slattery's in Manchester. The family-run business first opened its doors to dessert lovers in 1967 and continues to do so today. You can go wild with handmade luxury chocolates, cakes, and ice creams at the store or dining room here. But if you'd like your sweets to have a more personal touch, you can try crafting your own with Slattery's School of Excellence, a one-day academy of chocolate-making guided by professional chocolatiers.
York's Chocolate Story, York
When in York, expect a rich history of the city's chocolate heritage and richer delectables, and there's no better place to gobble them up than York's Chocolate Story.
The three-story interactive museum will indulge historians and chocoholics alike. Learn about the history of chocolate making throughout the time, the fascinating tale of an industry that reared leading York brands like Kit Kat and Smarties, and of course, enjoy the chocolates!
Cocoa Bean Company, Lake District
Drop by Cocoa Bean Company at Hawkshead and find a little bit of sweetness among the natural beauties. While the kids are busy whipping up tasty creations like marshmallow treats and chocolate dotted with jelly beans at the workshop, doting parents can indulge on the spot at the coffee shop and on-site store.
The Bittersweet Chocolate Co., Leicestershire
Delight your taste buds with unique offerings from this little chocolate shop on the edge of the National Forest. Not only will you have fun with chocolate-making workshops and chocolate parties, but you'll also find handmade chocolate treats Infused with essential oils and spices to create bold flavors, like geranium rose, chili and lime, and lavender.
Evening Chocolate Tour, London
Your chocolate journey needn't stop at sundown if you can continue the fun with Evening Chocolate Tour, arranged by Chocolate Ecstasy Tours. The walking tour will take you to navigate the city from Soho to Piccadilly, where you'll witness roasted cocoa beans being made into bars on site, sample brownies, truffles, and even chocolate cocktail, and learn a handful of London trivia from your friendly guide.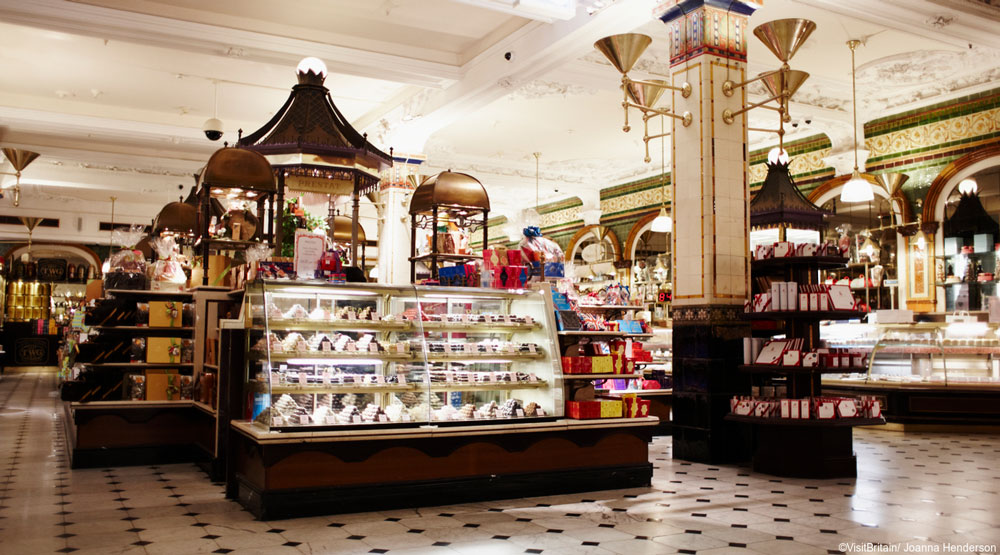 Equally a discovery of chocolate in its various shapes and stages as well as an appreciation of London's street culture, the tour's a truly delightful way to rekindle your love for both.
The Chocolate Boutique Hotel, Dorset
How do you feel about lounging in a sumptuous room with a chocolate fountain by your side? If that sounds like a splendid idea, book a stay at The Chocolate Boutique Hotel, one of the world's few chocolate-themed hotels.
Set in a 19th-century building, the boutique hotel boasts cozy rooms inspired by your favorite sweet treat and quirky chocolate workshops to keep you entertained. Chocolate painting session and chocolate shoe making are just a few of the favorite activities on offer. But for the most decadent rest and relaxation, go ahead and have that chocolate fountain installed in your room throughout your stay; you'd think you've gone to chocolate heaven.