This article has been reviewed by Wego's editorial team to ensure that the content is up to date & accurate.
Updated 25 January 2021
Ahmedabad, the largest city of Gujarat, is steadily but slowly rising above the ruins of the raging pandemic. The metropolitan now reports less than a hundred positive cases every day, showing a promising number of recoveries. 
However, with a colossal caseload hovering in the background of people's life, citizens of Ahmedabad are eagerly looking forward to the deployment of vaccines to put an end to this global crisis, once and for all. 
With the mass immunization drive having started on January 16, what are the latest updates about the vaccination procedure in Ahmedabad right now? How is it being carried out?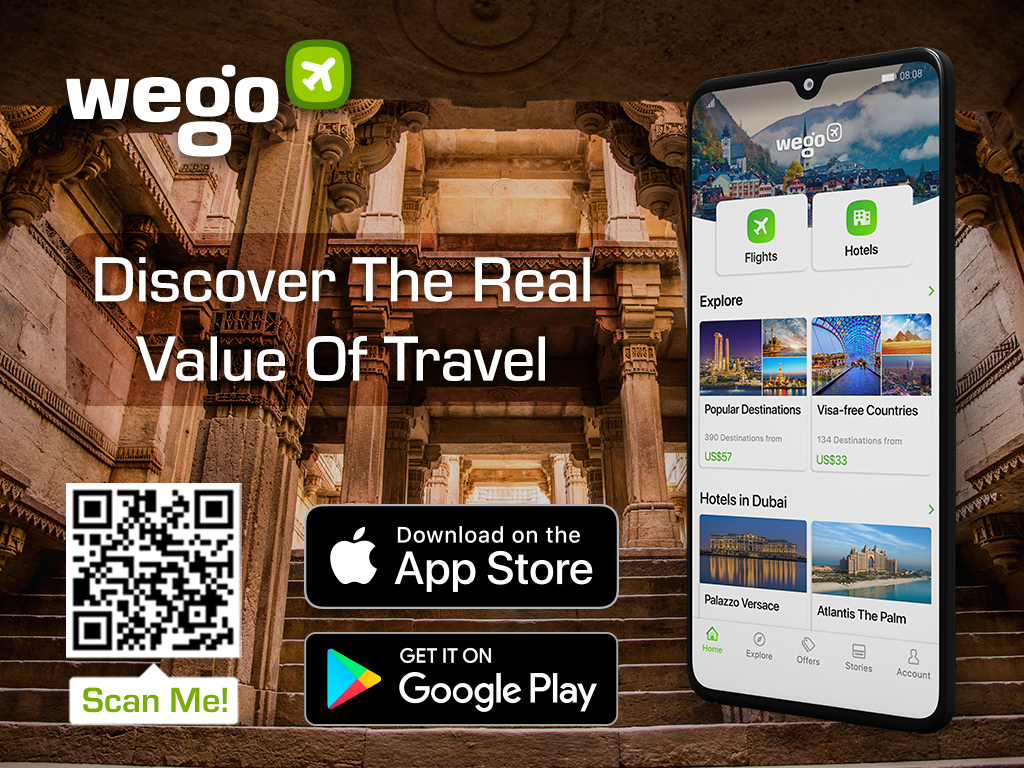 Updates on the COVID vaccine in Ahmedabad
The first batch of Covishield vaccine with 2.76 lakh doses reached Ahmedabad airport on the morning of January 12 from the Serum Institute of India (S.I.I.), Pune, via air. State Deputy Chief Minister Nitin Patel and senior officials of the Health Department received the first batch of vaccines sent from Pune-based institute.
The second consignment of the Covishield vaccine of over 30.86 lakh vials was dispatched from the Pune airport to Ahmedabad. 
The vaccines received from Pune Institute are preserved at the Regional Storage Centre in Gandhinagar. Apart from Gandhinagar, similar Regional Storage Centres have been set up at Ahmedabad, Vadodara, Rajkot, Surat, and Bhavnagar. Each Regional Centre can preserve and store eight to ten lakh vaccine doses.
What vaccines are available now?
After having gone through months of clinical and human trials, Covishield and Covaxin are the only COVID-19 vaccines approved in India right now. The Drugs Controller General of India (DCGI) has approved the Emergency Use Authorization of these two vaccines after being reviewed by a select panel of experts from the Central Drugs Standard Control Organisation (CDSCO). 
Both vaccines have undergone different phases of trials and tests to establish safety and immunogenicity. 
Covaxin
Covaxin is an indigenous COVID-19 vaccine developed by Bharat Biotech in collaboration with the Indian Council of Medical Research (ICMR) – National Institute of Virology (N.I.V.). Covaxin is a Whole Virion Inactivated Vaccine. The vaccine has been shown to generate immunity following two doses given four weeks apart through ongoing trials. Covaxin is presented in multi-dose vials and can be stored at 2-8ºC.
The vaccine will not be administered for children below 18 years of age. In phase 1 and phase 2 clinical trials, Covaxin has demonstrated the ability to produce antibodies against COVID-19. However, the clinical efficacy is yet to be established, and it is still being studied in phase 3 clinical trial. Nevertheless, the safety parameters are looking good. 
Covishield 
Manufactured by the Serum Institute of India, Covishield is the COVID vaccine jointly developed by The Oxford University and AstraZeneca biopharmaceutical based in the U.K. The Covishield vaccination course consists of two separate doses of 0.5 ml each. Recipients should take the second dose 4 to 6 weeks after the first dose. 
The vaccine has been approved for restricted use for individuals 18 years of age and above. Covishield has undergone three phases of clinical tests for safety, immunogenicity, and efficacy. The confirmed efficacy rate is 70.42%. 
Other vaccine candidates
Several other vaccines are in different phases of human clinical trials, waiting for their approval. In addition to these two approved COVID vaccines in the country right now, vaccines developed by foreign and indigenous companies anxiously await the nod from DCGI. 
Pfizer Vaccine
The jab manufactured by Pfizer Pharmaceuticals based in America and BioNTech, the biotechnology company from Germany, has already been widely authorized in countries such as the U.S., UK, Canada, and Bahrain. Pfizer was the first candidate in India to apply for its emergency approval.
This mRNA vaccine has undergone three safety trials abroad. However, Pfizer will be authorized by the government only after doing a local study on the Indian population. The vaccine consists of two doses to be taken 21 days apart and is recommended for people aged 16 years and older. The efficacy rate is reportedly more than 90%. Union Health Secretary Rajesh Bhushan has said that the price of a single dose of Pfizer-BioNTech's Covid vaccine is Rs 1,431 (USD 19.50).
Zydus Cadila's ZyCoV-D
COVID-19 vaccine ZyCoV-D, developed by Zydus Cadila, the pharmaceutical firm based in Hyderabad, has successfully undergone Phase I and Phase II trials in over 1000 healthy individuals. The plasmid D.N.A. vaccine has been found safe and immunogenic in the first two trials and is eagerly waiting for the central government's approval to conduct Phase III safety trials. The last stage trials are currently taking place in Ahmedabad, Surat, Nashik, and Jaipur. 
The vaccine is known to show improved vaccine stability than its counterparts, enabling it to remain stable at room temperature for over three months. The vaccine's strength and resistance would make it ideal for access, even in the country's remotest regions. 
Sputnik V
Produced by Dr. Reddy's Laboratories and Russian Direct Investment Fund (RDIF), Sputnik V is currently undergoing last-stage trials after completing a Phase II study. The ongoing clinical trial in Russia involves 40,000 volunteers. 
Sputnik V is the first registered vaccine against COVID-19 created on a human adenoviral vector platform. The vaccine comprises two doses. The second dose should be taken 21 days after administration of the first dose. The efficacy rate is confirmed to be 91.4%. Sputnik V will soon apply for emergency-use approval in the country.
Biological E
The Hyderabad-based pharmaceutical firm Biological E is working with the US-based biopharmaceutical firm Dynavax Technologies Corporation and Baylor College of Medicine, Houston, to create a globally available COVID 19 vaccine. Followed by the approval from DGIC, Biological E. has initiated Phase I/II clinical trial of its COVID-19. 
The clinical tests will evaluate vaccine safety and immunogenicity in healthy individuals between ages 18 and 65. The results are expected to be available by the end of February. 
Gennova Biopharmaceuticals 
Pune-based firm Gennova in collaboration with H.D.T. Biotech Corporation, Seattle, US, has produced the mRNA COVID vaccine- HGCO19. The DGCI has granted conditional permission for Phase I/II trials and animal toxicity study of the vaccine. 
The tests are expected to be complete by mid-March. If approved, HGCO19 will be the first indigenous mRNA vaccine in the country. 
Mynvax 
Mynvax is a heat-tolerant COVID 19 vaccine developed at the Indian Institute of Science, Bangalore. The vaccine could tolerate and stay stable at much higher temperatures, whereas other vaccine candidates might lose their shape after 50°C, making it a "warm vaccine." 
Mynvax can be stored at 37°C for over a month without losing its viability and ability to fight the virus. Researchers at IISc have reported that the vaccine maintains its stability at very high temperatures up to 100°C. 
When can Ahmedabad residents be vaccinated?
Like the rest of the country, vaccination in Ahmedabad will be carried out in three phases: 
Phase 1 focuses on health care workers. 

Phase 2 is for the police, armed forces, and disaster management volunteers.

Phase 3 focuses on individuals above 50 and those under 50 with comorbidities. 
The Gujarat government had earlier said it has already identified around 3.9 lakh healthcare workers as the priority group for COVID-19 vaccination, which includes 2.71 lakh government doctors, nurses, lab technicians, and Class 3 and 4 employees. The list also includes 1.25 lakh doctors, nurses, lab technicians, and private hospital employees engaged in COVID-19 duty. 
 A total of 4,358 supporting staff and 88 pharmacists as cold chain handlers have been assembled to assist with the vaccination process. The Ahmedabad Municipal Corporation (A.M.C.) commenced its door-to-door survey of citizens above 50 years and those with comorbid conditions but below 50 years on December 10 with the help of a task force of nearly 10 lakh to prepare a list of priority receivers of the Covid-19 vaccination.
Where to get vaccinated in Ahmedabad?
In its Covid-19 vaccination schedule, the Gujrat state health department stipulated vaccination in rural or district areas on four days — Tuesday, Thursday, Friday, and Saturday — and mandated three days of vaccination in municipal corporation areas — Tuesday, Thursday, and Saturday.
Instead of targeting 100 beneficiaries at each of the 161 vaccination sites, authorities have now upped the number of inoculation sites while easing the number of recipients. In Ahmedabad, the drive kickstarted from 23 sites, including three in rural jurisdiction. Four major vaccination centers in Ahmedabad are listed below: 
Ahmedabad Civil Hospital (A.C.H.)
D Block Asarwa, Ahmedabad, Gujarat 380016
VS General Hospital
605, Paldi Rd, Madalpur Gam, Paldi, Ahmedabad, Gujarat 380006
Gujarat Cancer Society (G.C.S.) Hospital
Opp. D.R.M. Office, Naroda Road near Chamunda Bridge, Ahmedabad, Gujarat 380025
SMS Multi-speciality Hospital
Near Tapovan Circle, Gandhinagar Highway, Chandkheda, Ahmedabad, Gujarat 382424
Registering for vaccination
Three steps are involved at the vaccination centers:
The first step is the registration or verification counter, where a beneficiary has to show an I.D. card and an Aadhaar card. The details will be cross-checked in CoWin software.

After that, they would be given the vaccine. 

Then they will be directed to the Observation Room, where the beneficiaries' condition will be monitored for half an hour.
The Union Minister for Health & Family Welfare, Dr. Harsha Vardhan, has mandated registration through the CoWIN (Covid Vaccine Intelligence Work) app for administering the vaccine. The CoWIN app will track and monitor the distribution of the vaccines and will scale up the process as and when required. The app is currently unavailable to citizens but will soon be made accessible from all platforms. 
How much will the vaccination cost?
The Centre is bearing the cost for all those who qualify for Phase 1. There is no absolute clarity on what will cost the rest of the public. It is speculated that Covishield will cost Rs 200 for the first 100 million doses and Rs 1,000 per dose after that at private outlets. The Covaxin course is estimated to cost Rs 206 per dose. 
However, Union Health Minister Dr. Harsh Vardhan has stated that vaccine will be provided free of cost across the country.