This article is reviewed regularly (on a monthly basis) by Wego's editorial team to ensure that the content is up to date & accurate. 
Last updated 1 July 2021
India has been at the forefront of the COVID-19 vaccination race right from the early stages of the pandemic. And now, with the country's national vaccination program underway, lakhs of Indians can look forward to getting inoculated against the deadly virus soon.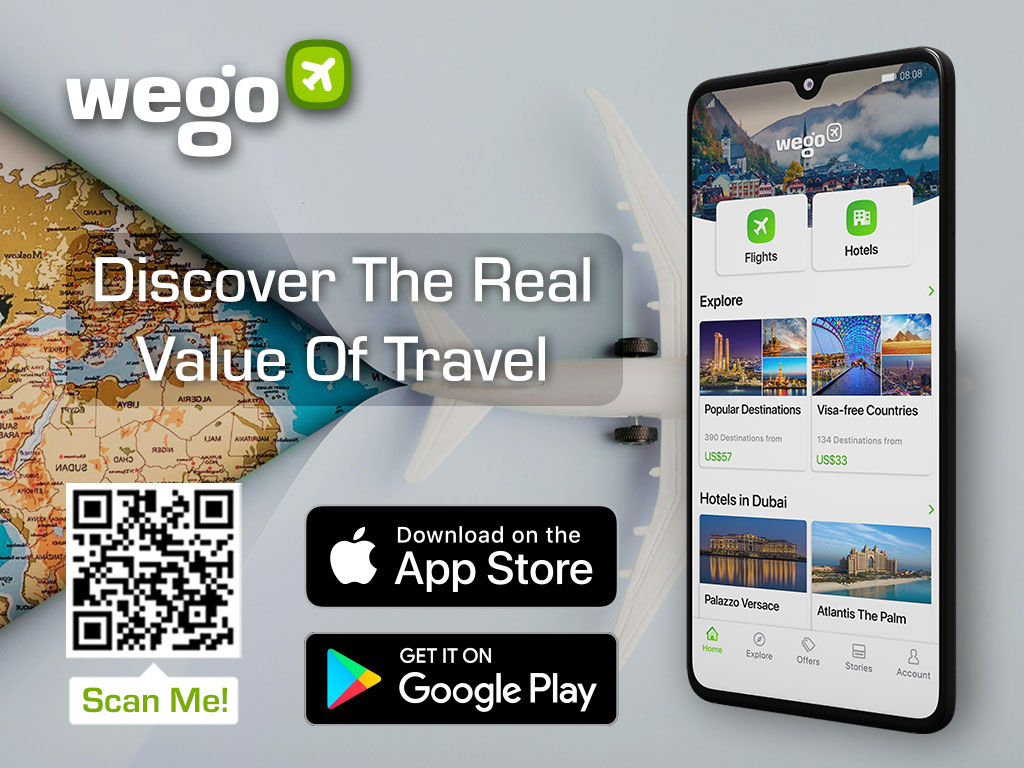 Current status of vaccines in India
India gave Moderna the green light on 30 June 2021. Cipla will play a key role in facilitating the import of Moderna vials from the American company, as well as pursue a tie-up with Moderna for large scale fill-and-finish, distribution and commercialization of the vaccine. Officials have reported that soon after Moderna, Pfizer too will get the go-ahead from the DCGI.
A limited pilot phase of the Sputnik V COVID vaccine started on 14 May. However, registration for the Russian vaccine through CoWIN will be possible only after the commercial launch. India received its biggest-ever consignment of 3 million Sputnik doses at Hyderabad on 1 June.
Novavax, which is being trialed by the Serum Institute of India (SII) and is now at an advanced stage of completion, is also likely to launch in September, says Adar Poonawalla, the CEO of SII. The vaccine maker has committed to supply 20 crore doses of Novavax between September and December 2021. The vaccine is likely to be cleared for use between July-September but would cost more than Covishield.
How do the vaccines work?
There are four distinct types of COVID vaccine available, namely, whole virus (this can again be a weakened form or inactivated coronavirus), protein subunit, nucleic acid (RNA or DNA), and viral vector.
Covishield
The Covishield is based on the viral vector platform. In simple terms, it is made from a weakened version of a common cold virus, called adenovirus, from chimpanzees and has been modified to look more like coronavirus.
In the last week of March, the Indian government increased the interval between the first and second doses of Covishield from 4 to 8 weeks. It has a shelf life of 9 months at a normal refrigerator temperature of 2-8 degrees celsius.
Covaxin
On the other hand, Covaxin is an inactivated vaccine. It contains the dead virus, which prompts an immune response but doesn't infect or make the person sick.
Covaxin requires two doses given 28 days apart and can be stored at a normal refrigerator temperature of 2-8 degrees celsius. It has a shelf life of 24 months.
Sputnik V
Like Covishield, Sputnik is also a vector vaccine, based on an adenovirus. It consists of an engineered virus without the ability to replicate or multiply, which when injected into the human body, triggers an immune response to the coronavirus spike proteins.
The regimen comprises two different doses to be administered 28 days apart. Like its Indian counterparts, Sputnik too remains stable at 2-8 degrees celsius.
Moderna
The Moderna vaccine primarily works by injecting a fraction of the COVID-19 virus' genetic code into the body. This will trigger the body's immune response, therefore, creating antibodies capable of fighting the virus.
The Moderna mRNA-1273 vaccine also requires two doses to be administered, with the second dose recommended to be taken 28 days following the initial shot. It can be stored at -20°C for up to six months.
Which vaccine is more effective?
All three vaccines have shown promising results in their respective clinical trials.
Covishield
The peer-reviewed results of the Phase-III trials of the Covishield show that it is up to 90% effective. The results also revealed that the vaccine was only 62% effective when participants were given two full doses, but its efficacy rose to 90% when a half dose followed by a full dose was administered. In all likelihood, the vaccine will be effective against the new strain as well.
Covishield works effectively against the UK strain and is being tested against the Brazilian variant.
Covaxin
The updated second interim phase 3 trial data shows that Covaxin has an efficacy rate of 78%, a tad lower than the earlier reported efficacy of 80.6% based on the first interim trials conducted in March. The efficacy against severe COVID-19 disease was 100%, the company claimed, but that against protecting from asymptomatic COVID-19 infection was 70%. The vaccine can induce antibodies that can neutralize even the UK strain and other heterologous strains.
Covaxin is successful in protecting against both, the UK and Brazilian variants.
Sputnik V
Manufacturers of the Sputnik V vaccine released a statement detailing an impressive 95 percent efficacy rate. Calculations were based on the analysis of data on volunteers who received both the first and second doses of the Sputnik V vaccine or placebo at the second control point in accordance with the clinical trial protocol. Preliminary data from volunteers obtained 42 days after the first dose or 21 days after the second dose indicates Sputnik V's efficacy is above 95 percent.
According to the makers of the vaccine, Sputnik is one of the best options against the mutations of the virus as it is the only one that uses two totally different shots.
Moderna
Moderna has released a statement highlighting how the mRNA-1273 vaccine candidate has met its primary efficacy endpoint in the first interim analysis of the Phase 3 COVE Study. Based on the final analysis of 151 cases and a median follow-up of more than 2 months, a point estimate of the vaccine has been identified at 94.5 percent efficacy.
Like other COVID-19 vaccines, there is still no evidence to suggest that the Moderna vaccine will not be effective against the new strain.
How safe are they and what are the side effects?
The one aspect where Covaxin has an obvious edge is the eligible age group. Covaxin can be administered to anyone over 12 years of age, while Covishield has been deemed safe only for those above 18 years of age.
Recent studies of the European Medical Authority (EMA) have shown the possibility of "unusual" blood clots (thrombosis) with abnormally low blood platelets (thrombocytopenia) as a "very rare" side effect of the AstraZeneca vaccine. This has prompted the Indian authorities, including the National Committee for Adverse Event Following Immunization (AEFI), to review the adverse reactions of Covishield and Covaxin.
While taking either of the vaccines, it is best to let your vaccine provider know beforehand if you are pregnant, breastfeeding, immune-compromised, or facing any other serious health-related issue.
Covishield
Covishield does have a few side effects, such as pain, redness, itching, swelling or bruising, feeling unwell, fatigue, chills, fever, headache, nausea, joint pain, and muscle ache, but they are mostly mild to moderate in nature and can be treated with over-the-counter pills.
It is also known to have triggered allergic reactions like itchy skin rash, shortness of breath, and swelling of the face or tongue, so if you have a history of allergies, it is advisable to consult with a doctor first.
Covaxin
Along similar lines, Covaxin too has induced side-effects including site pain, injection site swelling, injection site redness, injection site itching, stiffness in the upper arm, weakness in the injection arm, body ache, headache, fever, malaise, weakness, rashes, nausea, vomiting.
However, Covaxin is less likely to cause any allergic reaction.
Sputnik V
Sputnik too, has short-term minor adverse events such as pain at the injection point and flu-like symptoms including fever, weakness, fatigue, and headache. No unexpected adverse events were identified as part of the research.
It should not be administered to anyone in an acute stage of allergic reaction. One should get blood tests done for Immunoglobulin E and C-reactive protein in case of allergies, and if they aren't within the normal limit, they should reconsider getting the Sputnik jab.
Moderna
Although the vaccine did not produce significant safety concerns, there have been some observable adverse effects that were mild or moderate in severity, which include injection site pain, and after the second dose included fatigue, myalgia, arthralgia, headache, pain and erythema/redness at the injection site.
Price
The Centre on April 19 loosened the eligibility criteria for COVID-19 vaccination and allowed private manufacturers like Serum Institute of India or Bharat Biotech to have greater flexibility in fixing prices for their vaccine output.
Serum Institute of India has fixed the price of Covishield at Rs 300 per jab for state governments and Rs 600 per dose for private hospitals. The domestic pharma Bharat Biotech has fixed the price of Covaxin, at Rs 600 per dose for state governments, while it will cost Rs 1200 per dose for private hospitals.
Note that Covishield and Covaxin are available free of charge at all government centres. At private centres, the service charge takes the price of Covishield up to Rs. 780 and of Covaxin to Rs. 1410.
Sputnik vaccine is being sold at a maximum retail price of ₹995 per dose to private hospitals. Apollo Hospital was charging Rs. 1,250, but the Centre has capped the price of the vaccine for the public at Rs. 1,145 per dose.
The price of Moderna hasn't been declared yet. We will update this article as new developments unfold.
Ultimately, which is better?
While Covishield, Covaxin, Sputnik V, and Moderna come with their own pros and cons, there is no one better than the other.
All are equally safe to use and have been recommended only after careful consideration by the Drugs Controller General of India (DCGI).
In light of the present situation, what matters the most is being inoculated against the coronavirus, irrespective of which vaccine has been administered. Moreover, the Indian government hasn't given its citizens the choice to select which vaccine jab they want to be given.
So the best way forward is simply to register yourself and get vaccinated as soon as possible, regardless of Covishield, Covaxin, Sputnik V, or Moderna.