This article is reviewed regularly (on a monthly basis) by Wego's editorial team to ensure that the content is up to date & accurate. 
Updated September 2023
The Indian government is spearheading the country's progress towards a digitally empowered society and has already introduced several digitalisation measures. Its latest initiative, Digi Yatra, is expected to transform air travel in India and promises users a smooth and speedy airport experience.
What is Digi Yatra? How and why should you use it? We invite you to learn more about the Digi Yatra initiative in this article.
What is the Digi Yatra initiative?
Digi Yatra is an industry-led initiative under Prime Minister Narendra Modi's Digital India vision to make the country digitally empowered.
Built on the fundamental pillars of 'Connected Passengers, Connected Airports, Connected Flying, and Connected System', Digi Yatra aims to create a simplified and streamlined digital experience for air travellers in India and fortify security standards.
It makes use of Facial Recognition Technology (FRT) for the contactless and paperless processing of passenger information through different checkpoints at airports, linking the facial features and biometrics of passengers to their boarding passes.
As of August 10, 2023, a total of 3,460,454 passengers have utilized the Digi Yatra service. Furthermore, the Digi Yatra mobile application has garnered 1.29 million users by the same date.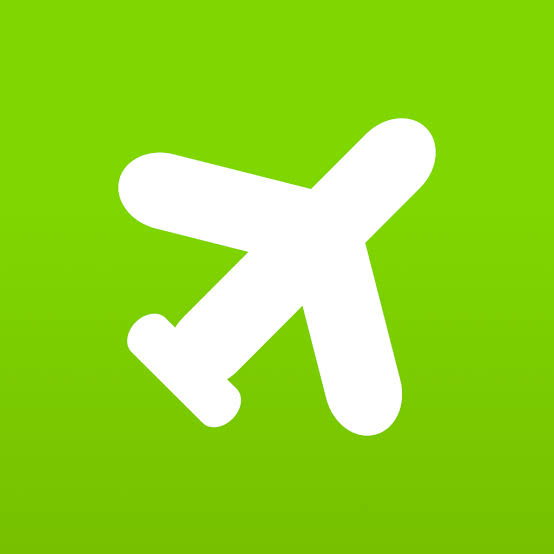 Book cheap flights to India
Digi Yatra Benefits
The Digi Yatra is meant to have several benefits, including:
digitised infrastructure
hassle-free travel
faster movement to boarding gates
enhanced passenger security
contactless processing
lower cost of operations for the airports.
Digi Yatra registration process
To be able to use all the features and benefits offered by the Digi Yatra, travellers must first register themselves on the system. We explain the registration process below.
Through the Digi Yatra app
The Digi Yatra app is available on both Google Play and App Store, and can be downloaded free of charge.
To register yourself in the Digi Yatra program, please follow the steps below:
Install the DigiYatra app on your phone from PlayStore (Android) or App Store (iOS). Once the installation is completed, you will be asked to register using your mobile number. You can do this by entering the OTP sent to your phone.
Once you have registered on DigiYatra, you will be asked to link your ID credentials using DigiLocker or Offline Aadhaar. If you opt for the second option, you will be asked to upload an XML file. Here, you should note that Aadhaar below five years of age will not be accepted.
In the next step, you will be prompted to provide a selfie. So, click a picture and upload it on the app. Make sure your image is clear and has no obstructions.
To complete the enrollment procedure, upload your boarding pass on the DigiYatra app and share it with the departure airport. Ensure your name on the flight ticket, Aadhaar, and boarding pass are the same when uploading documents.
Make sure your name is identical across your boarding pass, flight ticket, and Aadhar card. On your first travel, you'll be required to make your way to the airport registration kiosk for manual validation of your ID by the CISF.
For more details about the Digi Yatra app, we suggest going through our dedicated article.
Through the kiosks at airports
Unmanned but digitally secure kiosks have been installed at the airports to facilitate the Digi Yatra registration of travellers who don't have easy access to the internet.
To register yourself at the kiosk:
register your name, email, and mobile number and enter the OTP
face the kiosk's camera when prompted to allow it to capture your facial features and create your passenger ID and profile on the Digi Yatra platform
enter your government-approved ID number
Your Digi Yatra ID will be activated only after you've submitted your Aadhar card or any other ID document at the airport kiosk for manual validation by the CISF.
Documents accepted for Digi Yatra registration
Passengers are expected to link their Digi Yatra profiles to their Aadhar cards. However, you can also use the following documents to register yourself on Digi Yatra instead of the Aadhar card:
PAN Card
Driving License Card
Passport
Voter ID card
Student ID
Using Digi Yatra at airports
Once you have registered your flight journey on Digi Yatra, you are all set to skip the long queues at your departure airport. Here's how you use the Digi Yatra at the airport.
go to the designated entry E-Gate. Scan your barcoded boarding pass and look into the Facial Recognition System (FRS). Upon your authentification, the E-Gate will open and allow you entry into the terminal
check-in your luggage at your airline's desk. If you are travelling without luggage, you can proceed directly to the designated Digi Yatra gate. Again, look into the FRS system to enter
complete the security check and continue towards your boarding gate to enjoy a gateless boarding experience
Digi Yatra-enabled airports
Digi Yatra was launched at the Indira Gandhi International Airport in New Delhi on 1 December 2022. As of now, it is available at seven airports across the country.
Here is a list of all the airports that have Digi Yatra enabled:
Indira Gandhi International Airport, New Delhi
Kempegowda International Airport, Bengaluru
Rajiv Gandhi International Airport, Hyderabad
Netaji Subhash Chandra Bose International Airport, Kolkata
Pune International Airport, Pune

Lal Bahadur Shastri International Airport, Varanasi

Vijayawada International Airport
It is worth noting that the Digi Yatra initiative will soon be launched in several other airports across India. Some of the notable upcoming airports are Chhatrapati Shivaji Maharaj International Airport, Mumbai, Sardar Vallabhbhai Patel International Airport, Ahmedabad, as well as airports in metropolitan cities like Chennai and Jaipur.
We will update this article with news of the latest additions to the Digi Yatra initiative as they launch, so keep an eye on this space.
[Total:

235

Average:

4.5

]