This article has been reviewed by Wego's editorial team to ensure that the content is up to date & accurate.
Updated July 2023
Working while travelling has always been a trend and dream for many, and the onset of the pandemic, along with advances in technology, has inevitably rendered remote work more relevant and valued than ever. Remote workers and freelance professionals that primarily ply their trades online while living abroad are colloquially known as digital nomads.
If you're looking to hit the road as a digital nomad, here we take a look at countries offering digital nomad visas from around the world.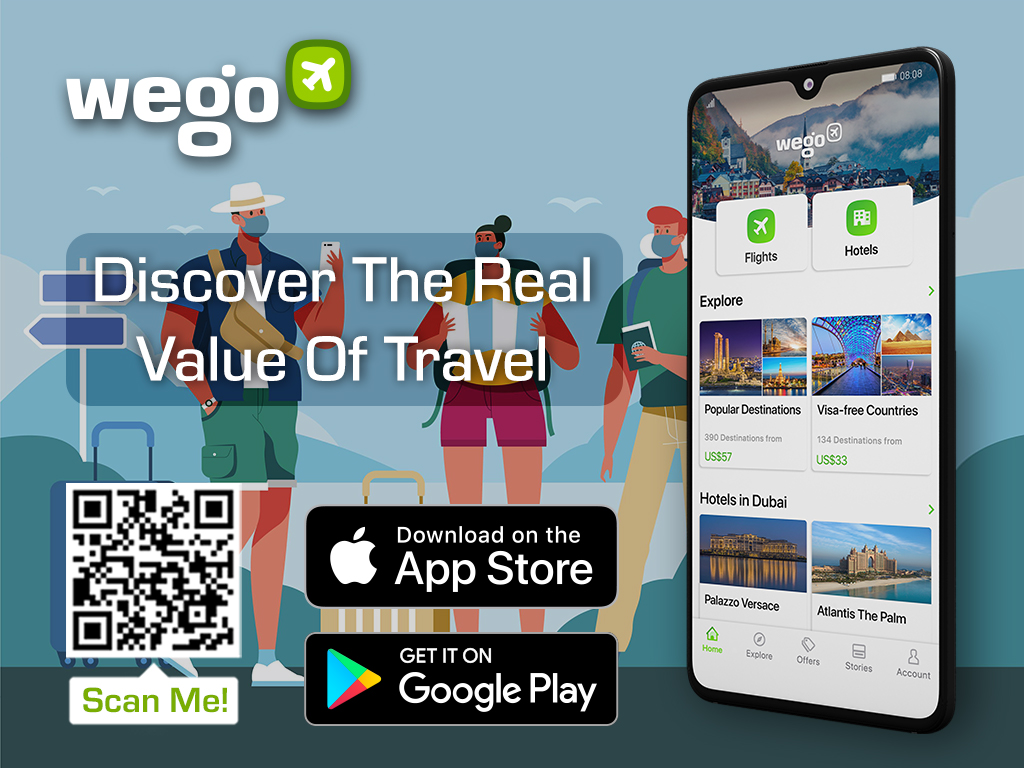 What is a digital nomad?
Essentially, digital nomads are a new breed of remote workers travelling the world while generating income. While they have been around for years, their numbers have increased significantly due to the rising prevalence of remote working. 
As for who these digital nomads actually are, they're mostly freelancers the likes of bloggers, writers, editors, content creators, web programmers, translators, consultants, and photographers, among many others. Additionally, entrepreneurs and other types of remote workers may also be categorized as digital nomads.
While the types of work may vary, digital nomads are typically drawn to destinations meeting certain requirements, such as pleasant views and climate, reliable internet connection, affordable cost of living, as well as accessible visas allowing them to legally stay in a foreign destination for a good amount of time. 
Countries offering digital nomad visas
Many countries and cities, especially ones in Europe and the Caribbean, do see the potential of this type of traveller and have risen to the occasion by launching digital nomad visa campaigns to capitalize on these wandering professionals with generally good purchasing power. 
Here are some of the most notable countries offering digital nomad visas categorized by region.
The Americas
Argentina
Argentina has been offering digital nomad visas since May 2022. The visa is valid for six months, with the option to renew for another six months. You will need to fill out an application, provide your valid passport, a CV outlining your work experience and proof of current employment. The application fee is split into two, a migration fee of USD 120 and a consulate fee of USD 80. You can apply for the visa from the official website.
Barbados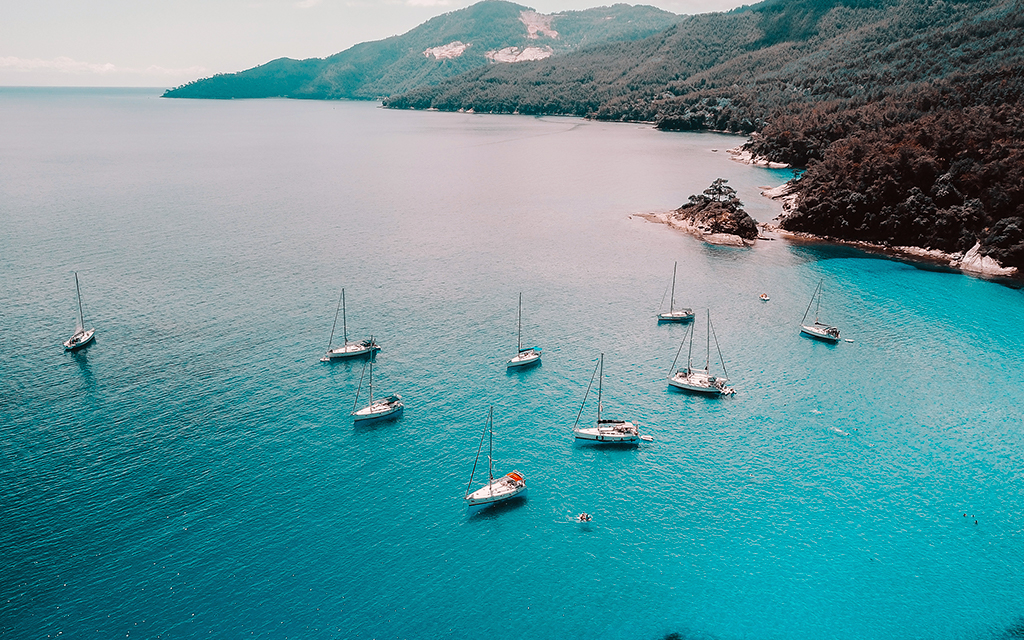 Sunny Barbados offers digital nomads a chance to untether themselves from the confines of their corporate or home office by working in an island setting surrounded by natural beauties and rich culture. Its cosmopolitan nature also lures anyone able to set up their office remotely.
The Barbados Welcome Stamp allows digital nomads to spend a whole year living and working on this Caribbean island. Options for individual or couple/family stays are available. Fees are USD 2,000 for individuals and USD 3,000 for a family bundle.
Antigua and Barbuda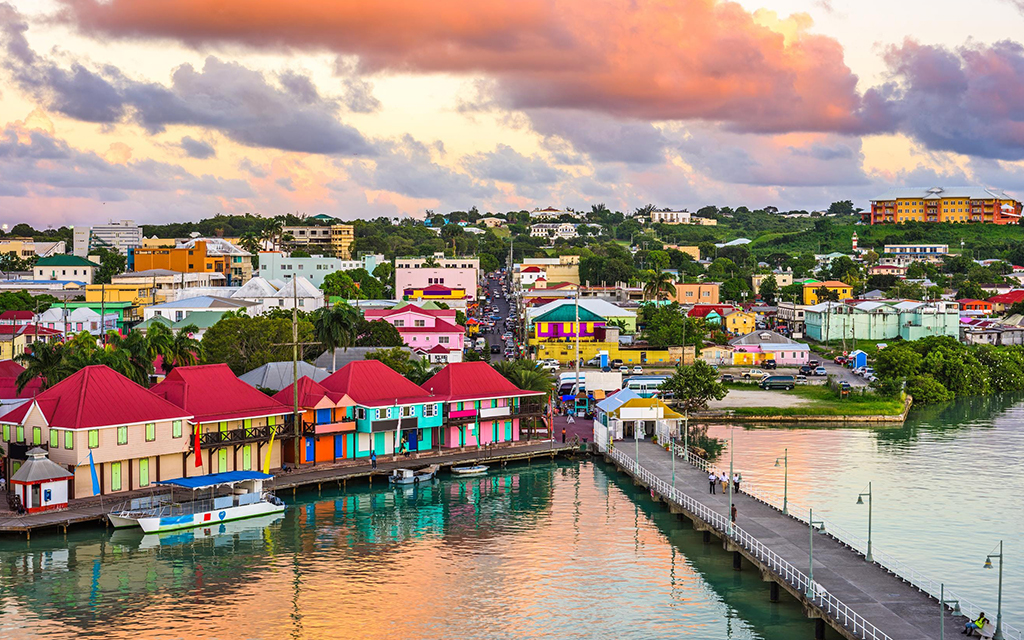 The Nomad Digital Residence is valid for two years and is aimed at individuals, couples, and families. The fees are USD 1,500 for individuals, USD 2,000 for couples, and USD 3,000 for families of 3 or more. Other requirements include a minimum earning of USD 50,000 per year and possessing a travel/health insurance plan.
Anguilla
Anguilla's Work From Paradise visa allows periods of stay from 91 days to 12 months. The cost of participating in the program is USD 2,000. Other requirements include proof of employment and a police record with a validity of not more than six months. 
Bahamas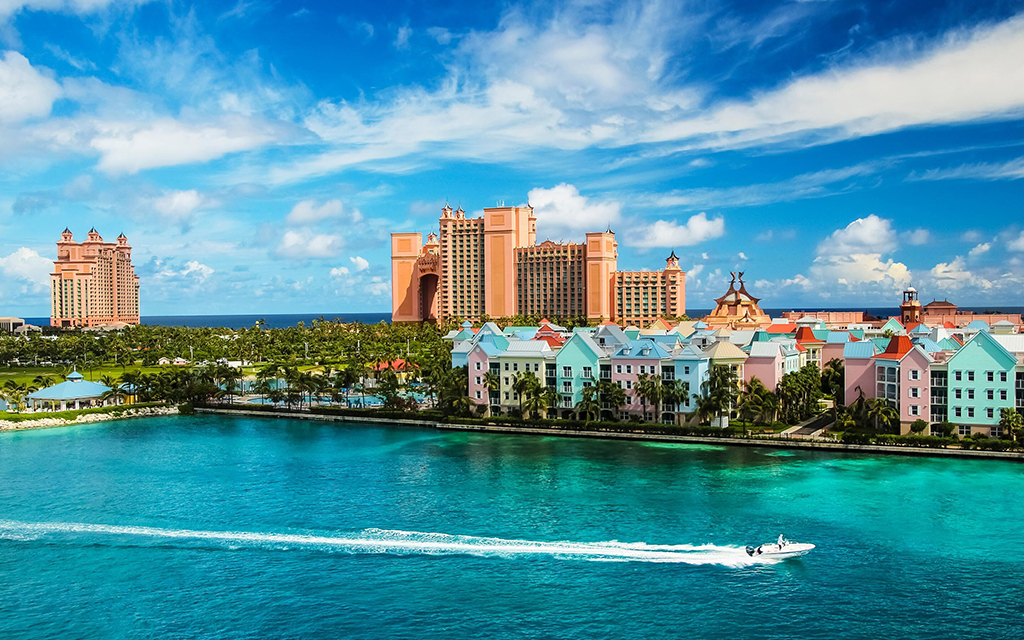 The Bahamas Extended Access Travel Stay provides nomads with a year-long stay should their application is approved. The visa may also be extended to a maximum of three years. The program application costs USD 25, while applicants will be charged USD 1,000 and a further USD 500 for each dependent. Nomads will also have to provide a letter of employment or proof of self-employment and income.
Bermuda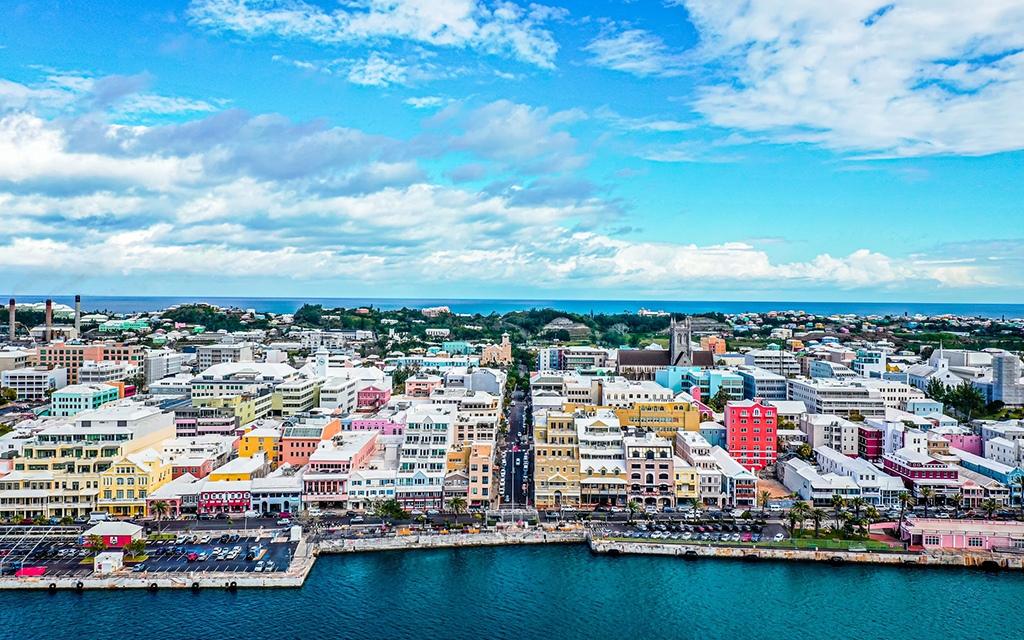 Bermuda allows professionals (individuals and families) to settle on the island through its One Year Residential Certificate or Work from Bermuda Certificate. The application fee is a mere USD 263 per person, and applicants must be able to prove employment with a legitimate company and have not been convicted of a crime in Bermuda or elsewhere. Valid health insurance coverage is mandatory.
Curaçao
The Dutch Caribbean island of Curaçao is inviting nomads everywhere to feel @Home in Curaçao. For a stay period of six months (extendable), a required fee of USD 294 is required per person. Proof of solvency is also among the required documents.
Cayman Islands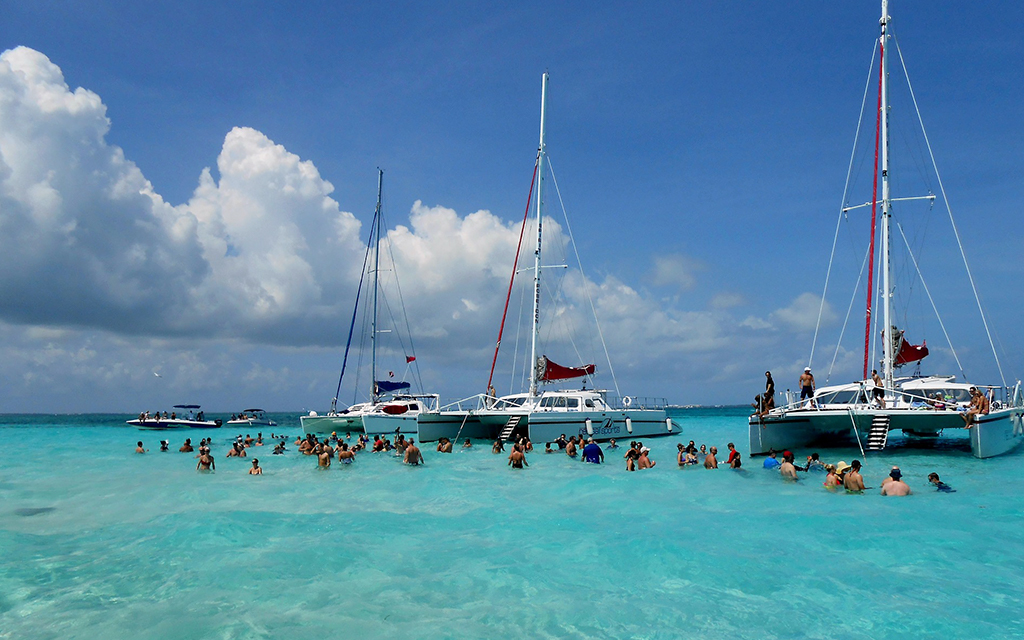 If you're thinking of living in the Caribbean islands, the Cayman Islands must be on your list. The Cayman Islands has launched the Global Citizen Concierge Program (GCCP) for digital nomads who wish to work by the beach with great weather and fresh air. To be eligible for GCCP, applicants must have an income of USD 100,000 per year and proof of health insurance for the first 30 days upon their arrival.
Colombia
Colombia has been offering a digital nomad visa since January 2023. It's relatively easy to be eligible for Colombia's digital nomad visa — you must be employed by a company outside of Colombia and earn a minimum of COP 3 million (about USD 650) monthly. You can apply for the visa from the official website. You will require your passport, a letter of employment, bank statements and proof of health insurance. The visa is valid for two years. 
Costa Rica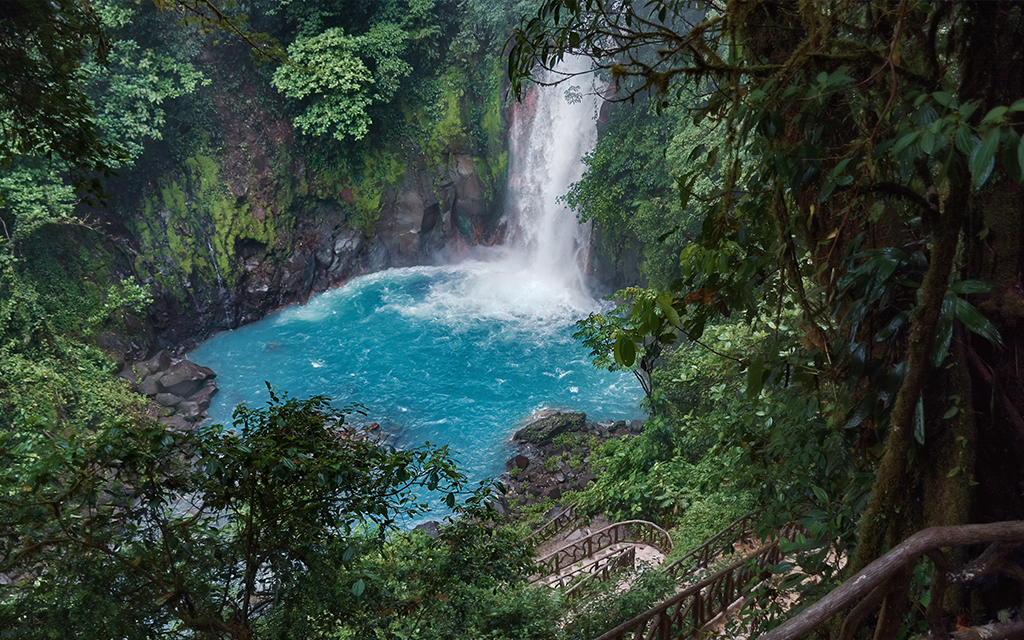 Foreign remote workers can work in Costa Rica for up to a year with an optional year renewal. To apply for the digital nomad visa, the applicant must prove that they have received a regular fixed income or average monthly income in the past year of at least USD 3,000 or an equivalent amount in another currency. Those covered by the visa must carry private medical insurance during their entire stay in Costa Rica.
Dominica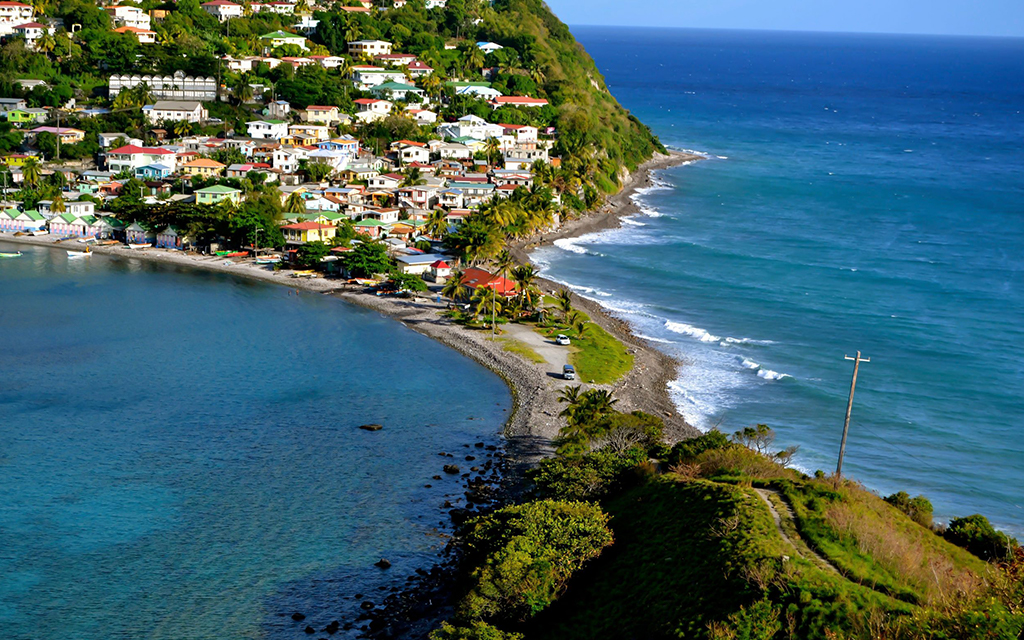 Dominica offers digital nomads a chance to temporarily live and work in this tropical haven with its beaches, palm trees, and tropical climate. To apply for this visa, you can be employed by or own a company outside of Dominica or be a freelancer with clients outside of the country. You will also need to show evidence of a remote working income of USD 50,000 per year and have a clean criminal record.
Mexico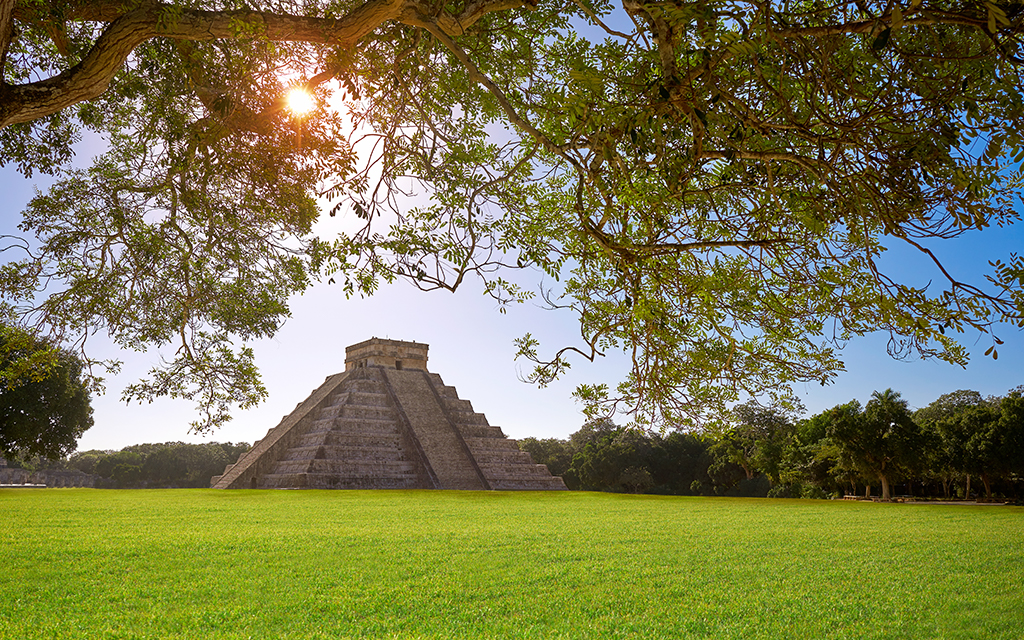 Mexico offers a temporary resident visa allowing foreign nationals to legally live and work for up to 4 years. The initial application is for one year, which can be extended up to three consecutive times. Requirements include an original and photocopy of investment receipts or bank statements showing a total bank balance of more than USD 27,000 during the last twelve months or documents showing a monthly income of more than USD 2,600.
Montserrat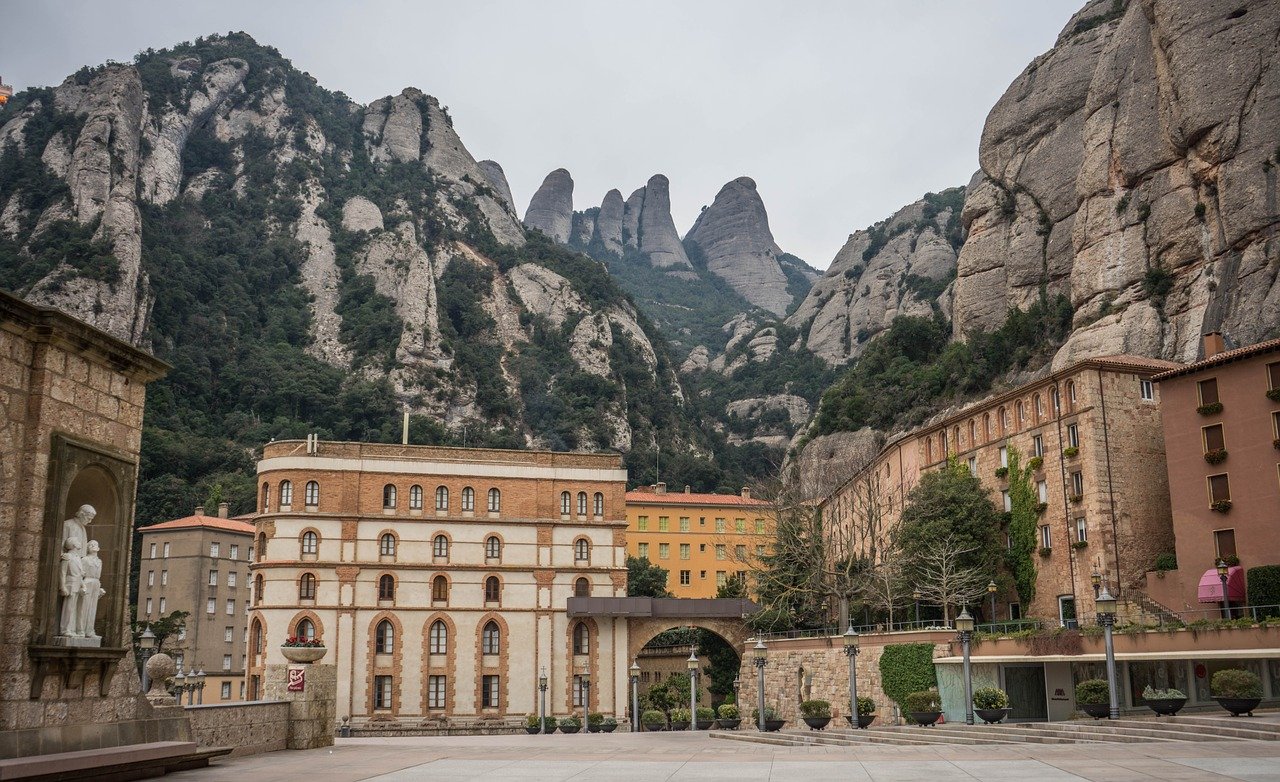 The Montserrat Remote Work Stamp program grants remote workers the chance to live and work for up to a year in the British Overseas Territory. Interested applicants will be required to pay USD 500 if applying for a single person, USD 750 for a family of up to 3 dependents, and USD 250 for each additional family member. Proof of yearly income of USD 70,000 is also required.
Uruguay
The digital nomad visa for Uruguay is valid for six months and can be extended for another six months. The Uruguay digital nomad visa has the fewest eligibility requirements of any digital nomad visa. All you need is a valid passport and no criminal records. You must also sign an affidavit stating that you can earn a livable income, although there is no minimum income requirement. You can apply for the visa from the official website. 
Other than the aforementioned countries, the following countries from the American continent are also offering DeeNVs for digital nomads:
Aruba
Belize
Brazil
Ecuador
Grenada
Panama
Saint Lucia
Asia and Africa
Mauritius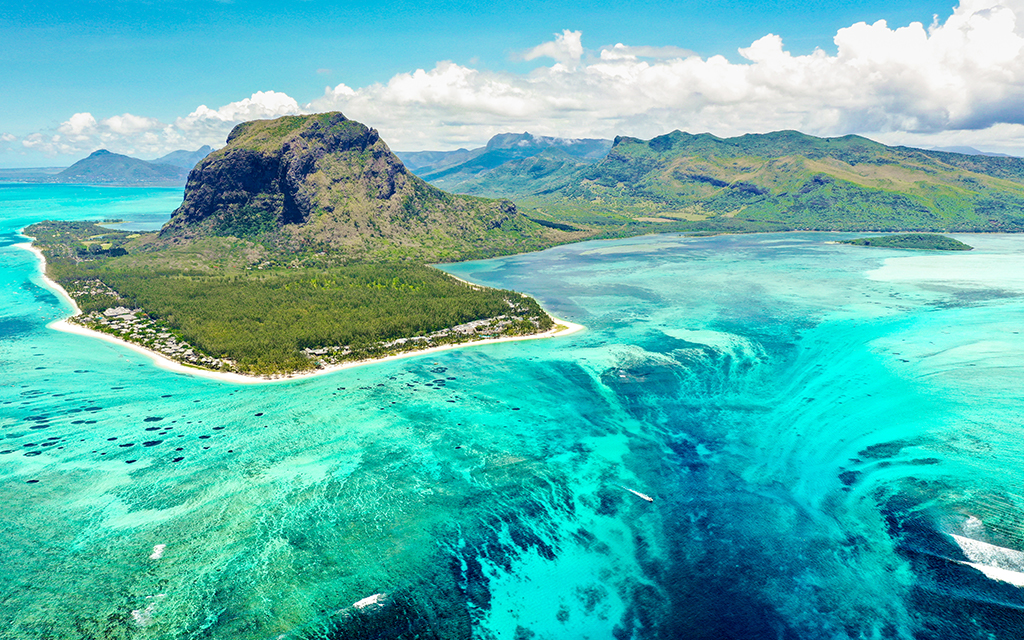 White sand, coconut palms, and blue sea, what else would anyone need for an inspiring and productive working environment? Mauritius is a haven for digital nomads not just due to its picture-perfect tropical setting but also due to its Premium Travel Visa being issued free of charge.
To obtain the Premium Visa, interested visitors must provide proof of their long-stay plans and sufficient travel and health insurance for the initial period of stay while meeting the following criteria:
the applicants must not enter the Mauritius Labour market;

the main place of business and source of income and profits should be outside Mauritius;

documentary evidence to support the application, such as the purpose of the visit, accommodation, etc.; and

other basic immigration requirements.
Cape / Cabo Verde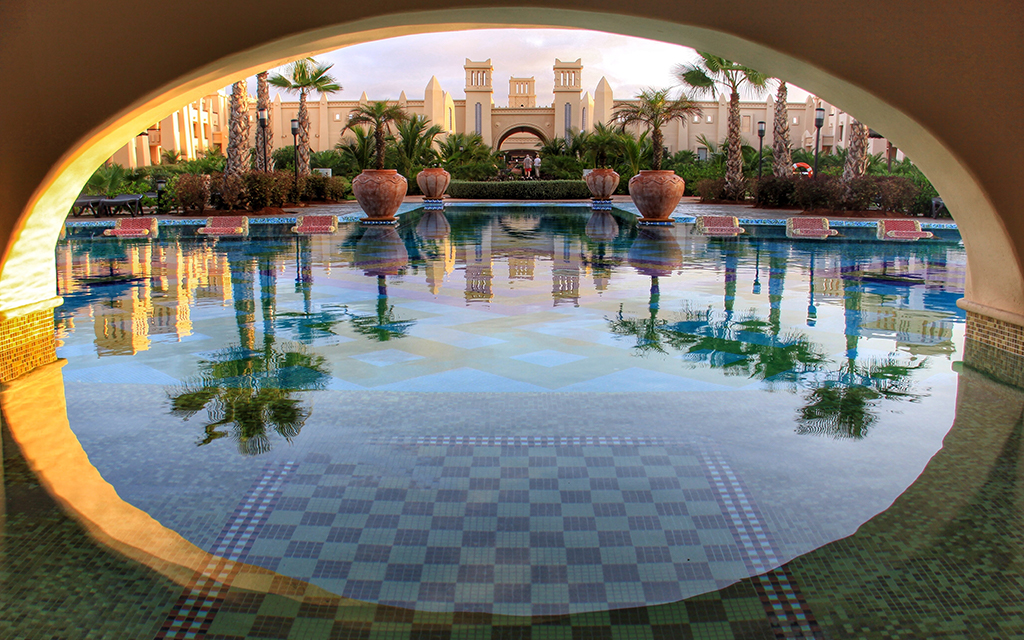 The Cabo Verde Remote Working Program consists of a temporary work/tourism visa lasting 6 months with the opportunity of renewal for another 6 months. Note the program is eligible for countries in Europe, North America, the Community of Portuguese-Speaking Countries (CPLP) and the Economic Community of West African States (CEDEAO). Requirements are having a valid passport, proof of income with individuals having a minimum average bank balance of € 1,500, and families € 2,700 for the last six months. The fees are € 20 for a visa per person and € 34 per person for a one-time airport fee.
Dubai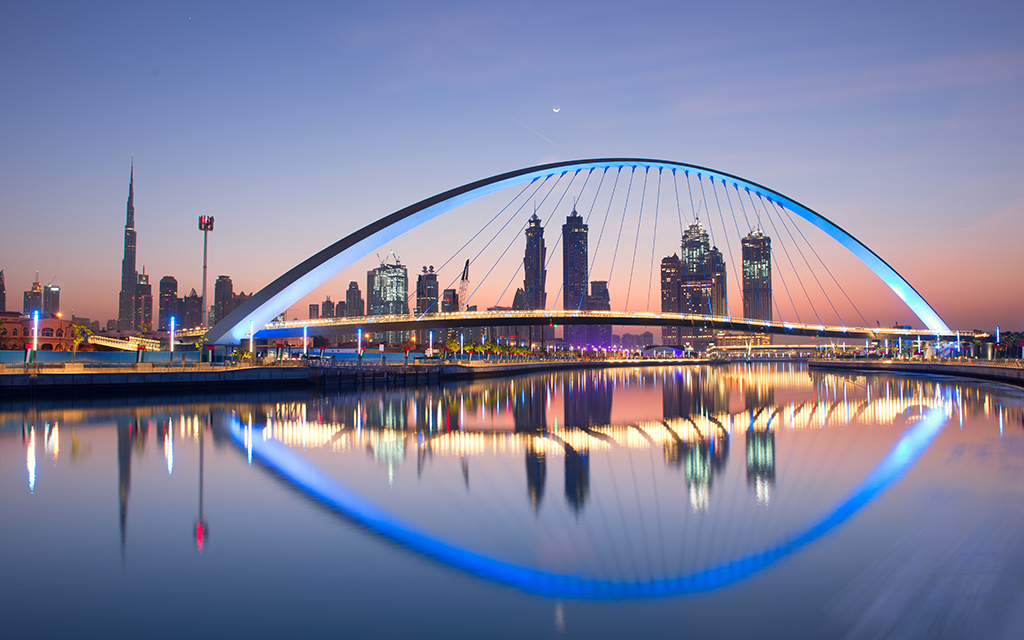 Dubai's Remote Work Visa provides digital nomads with the chance to mix business with pleasure. Valid for one year, requirements extend to providing proof of employment with a minimum income of USD 5,000 per month or proof of ownership of a company. The fee is USD 611 and must be accompanied by valid health insurance with UAE coverage.
Seychelles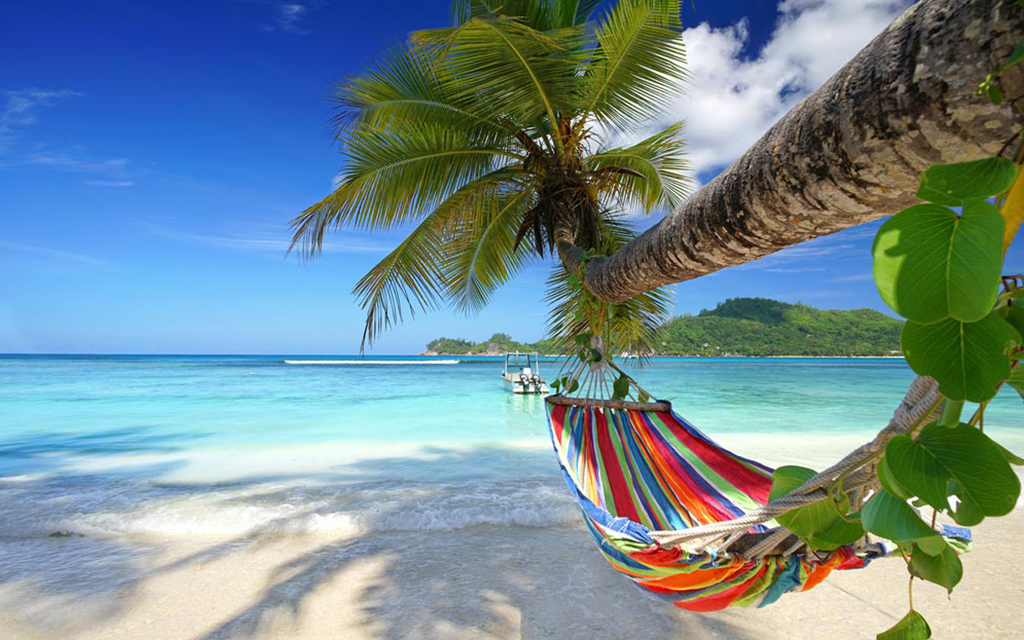 The Seychelles Workation Program grants digital nomads to stay up to 365 days in the country. The cost of the visa is a one-time € 45 consisting of the Visitors Workation Permit and Health Travel Authorization. Other requirements extend to a valid passport, health and travel insurance, and proof of income.
Taiwan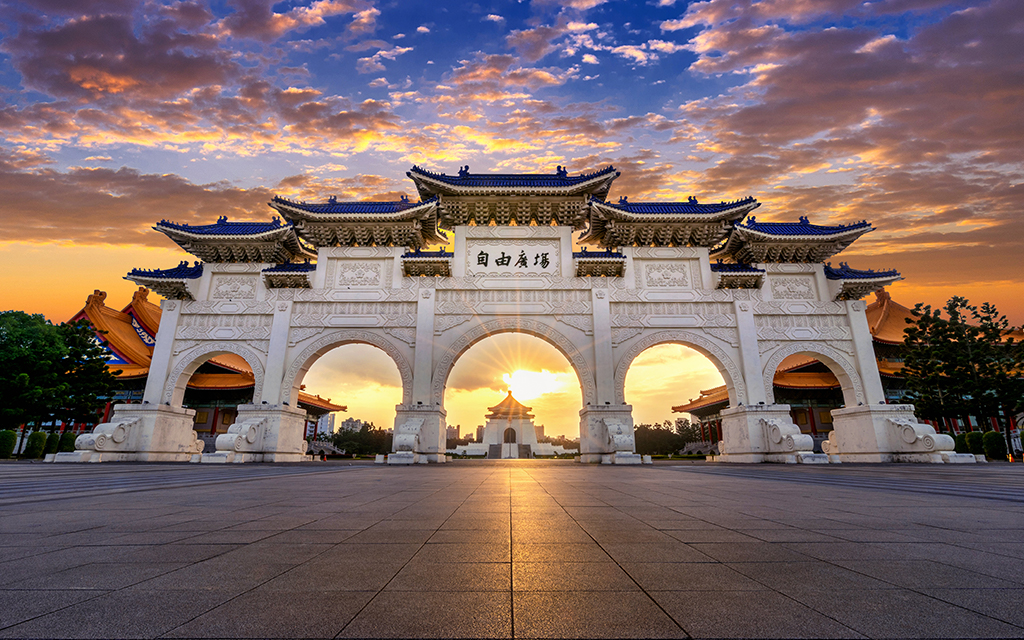 In its bid to attract talented professionals, Taiwan is offering an open-ended living and working scheme called the Gold Card program. The program allows those with skills in the field of science and technology, education, culture and arts, and sports, among many others, to leave and re-enter Taiwan multiple times over the course of 1-3 years. The Gold Card costs anywhere between USD 100 and USD 310, depending on your nationality and the duration of the card.
Sri Lanka
The Government of Sri Lanka announced the initiative of digital nomad visa in 2021, but it hasn't been implemented yet. However, digital nomads who want to work in Sri Lanka remotely can apply for a 30-day Sri Lanka ETA (Electronic Travel Authorization). There is also the option to extend this visa for up to 270 days.
Still looking for more options? Worry no more as the Asian and African countries listed below compete with the other nations to launch digital nomad visas:
Indonesia
Malaysia
Namibia
Thailand
South Africa
Europe
Georgia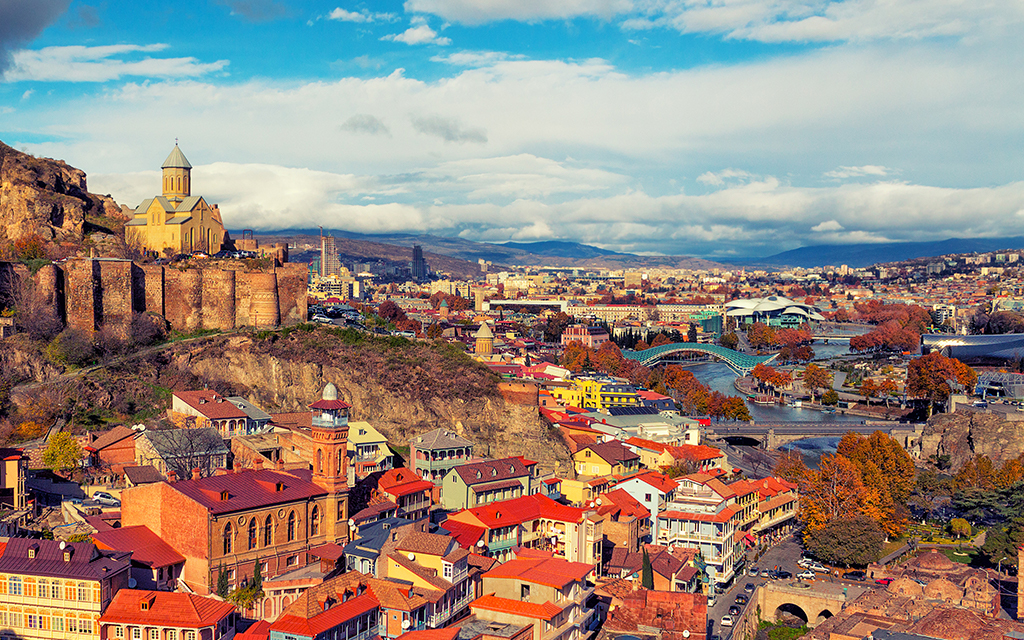 If you're a connoisseur of hiking, skiing, paragliding, and other outdoor activities, then Georgia would be the perfect work environment for you. With its sublime mountain and green valley landscape, centuries-old watchtowers, and churches perched on elevated heights, Georgia offers digital nomads the chance to experience a truly mesmerizing working environment.
The country's Remotely From Georgia program is arguably one of the best digital nomad visas around. The program itself is free and allows nomads to work and live in the country for up to a year, but applicants would be required to provide proof of earning of USD 2,000 per month or a bank statement confirming USD 24,000 of available funds. 
Estonia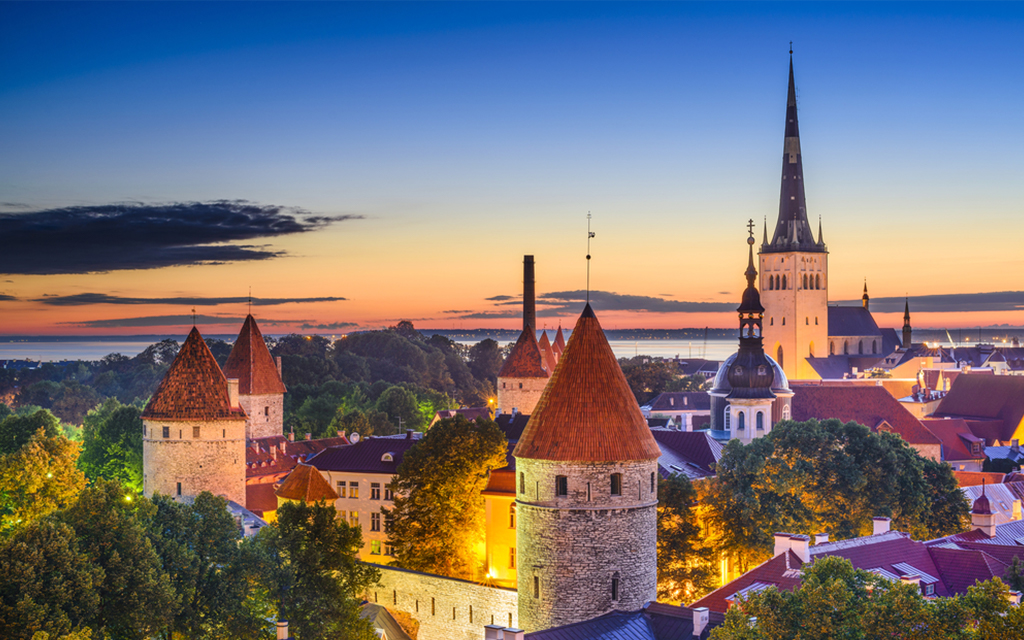 Estonia was the first country to have launched a specialized digital nomad and freelancer visa back in 2020. The fee stands at € 80 and € 100 depending on the length of stay (the program is valid for a maximum of one year). Applicants are also required to prove an income of around € 3,000 per month.
Germany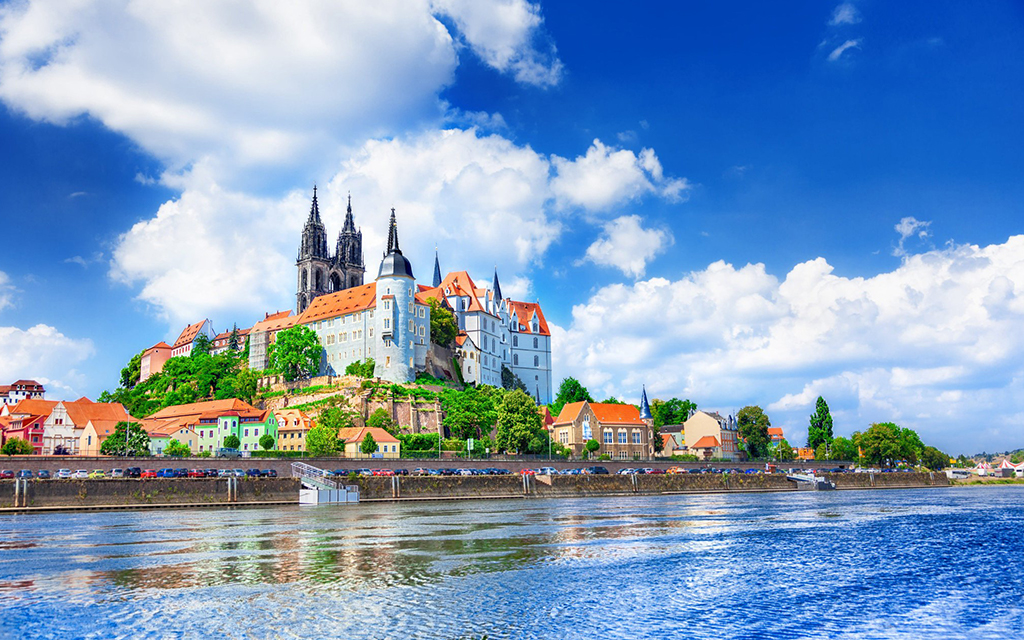 The nigh impossible-to-pronounce Aufenthaltserlaubnis für selbständige Tätigkeit allows for a residency stay of up to three years. Applicants would need to cough up a fee of €100 along with a valid residential address in Germany as well as possessing valid health insurance. 
Greece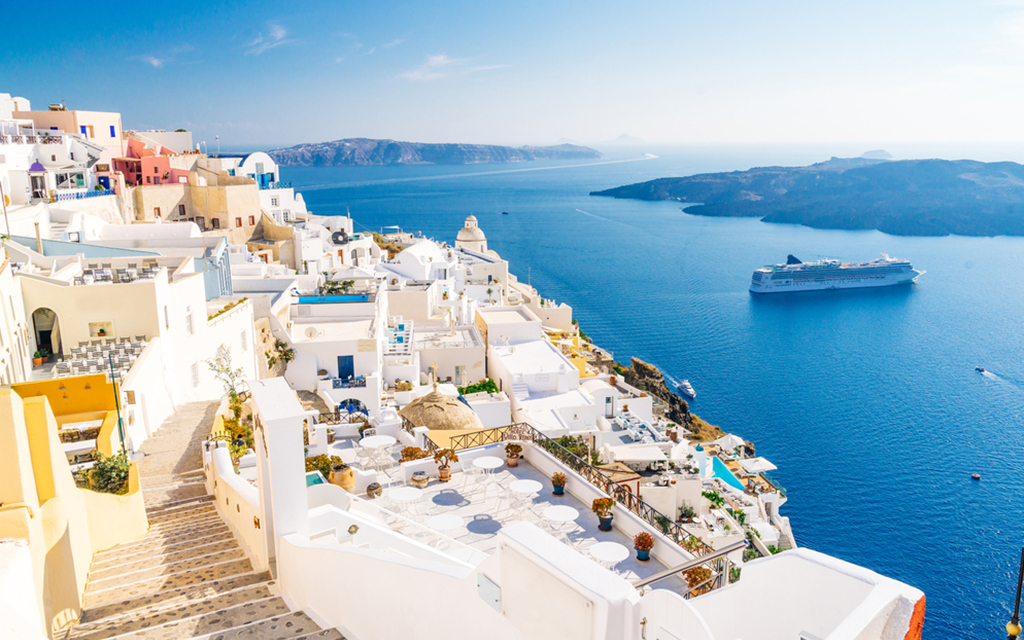 Surrounded by beautiful deep blue oceans, most people dream about living and working in Greece, which can finally happen with the launch of the Digital Nomad Visa. Freelancers, remote workers, and Entrepreneurs are now welcome to work while living and exploring Greece temporarily. The DNV for remote work is valid for 1 year and can be extended for an additional year, totaling a maximum of 2 years. When applying for the Greece Digital Nomad Visa, the applicant will have to pay a fee of around €75 for a new visa. The main applicant will also need to provide evidence of a monthly income of at least €3,500.
Iceland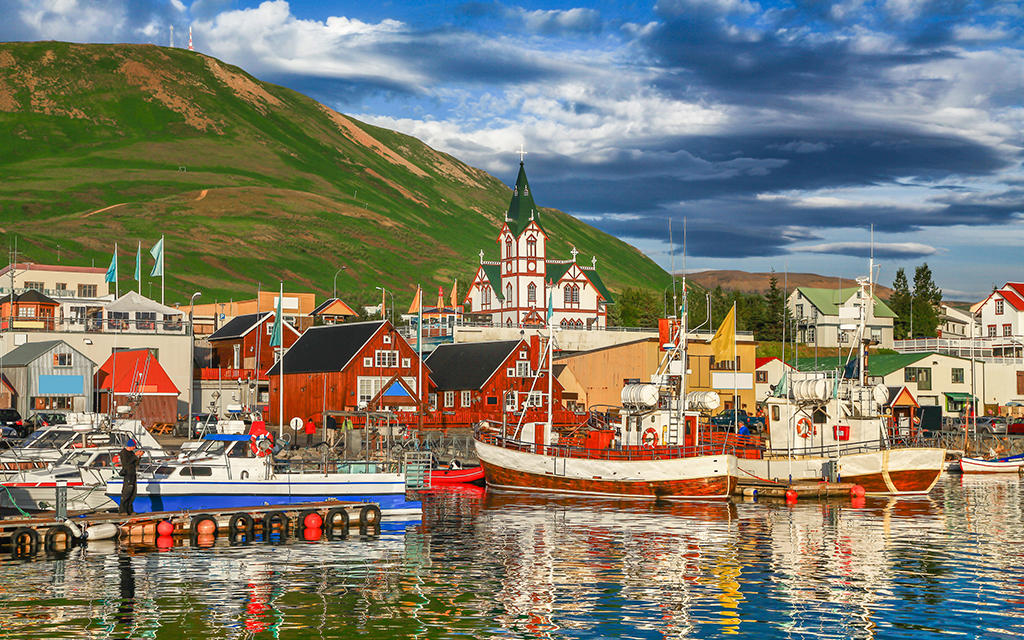 Iceland's long-term visa for remote workers is available for remote workers residing outside the EU/EEA/EFTA. The visa is valid for 6 months, and the requirements extend to a minimum monthly income of ISK 1,000,000 or ISK 1,300,000 for couples and possessing travel/health insurance. The fee is USD 98 per applicant and must be accompanied by valid health insurance covering your stay in the country.
Malta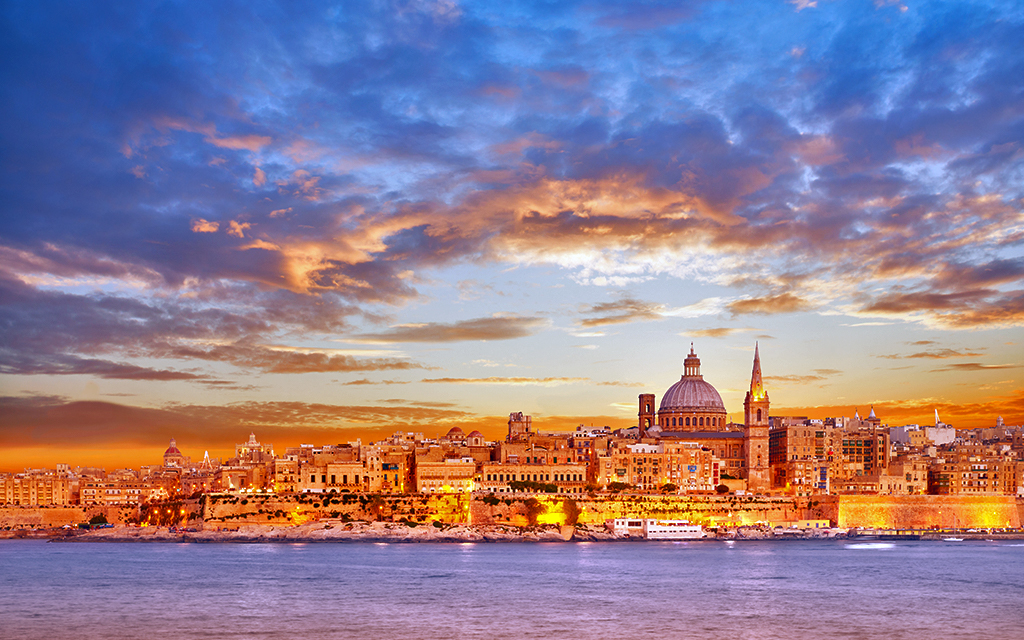 Malta's Nomad Residence Permit enables digital nomads to retain their current overseas-based employment while legally residing in Malta. The visa allows for a year-long stay and can be renewed at the discretion of Residency Malta, providing the applicant still meets the set eligibility criteria. The visa costs € 300, which includes their family. They also must provide proof of € 2700 monthly income.
Norway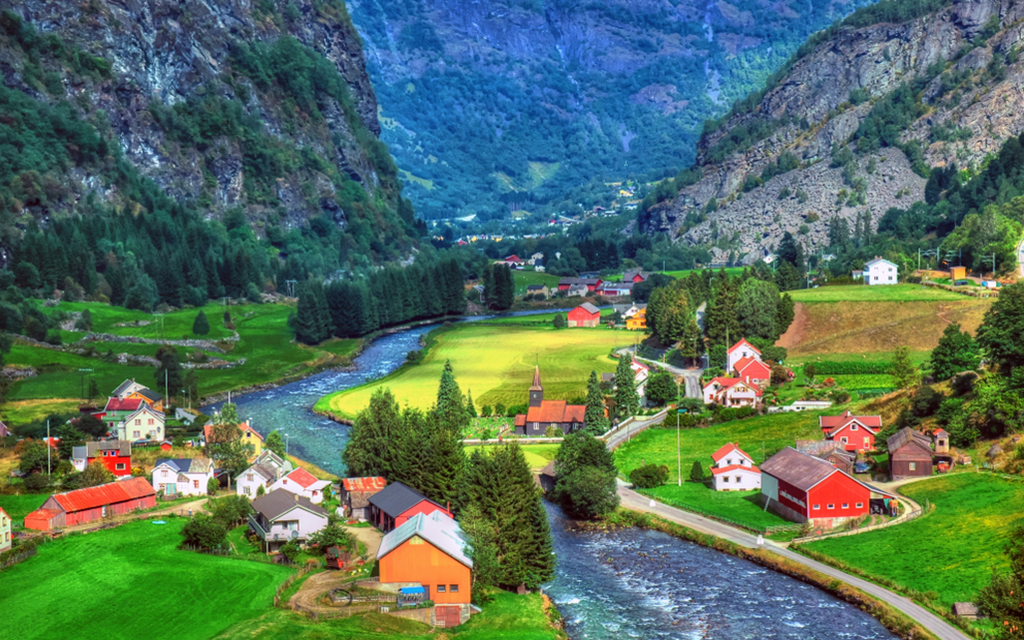 Norway's Independent Contractor Visa provides the opportunity for remote workers to live and work remotely in the famous yet expensive Svalbard, the archipelago north of mainland Norway. The length of stay is two years, and the visa costs €600 and requires proof of an annual income of at least €35,719.
Portugal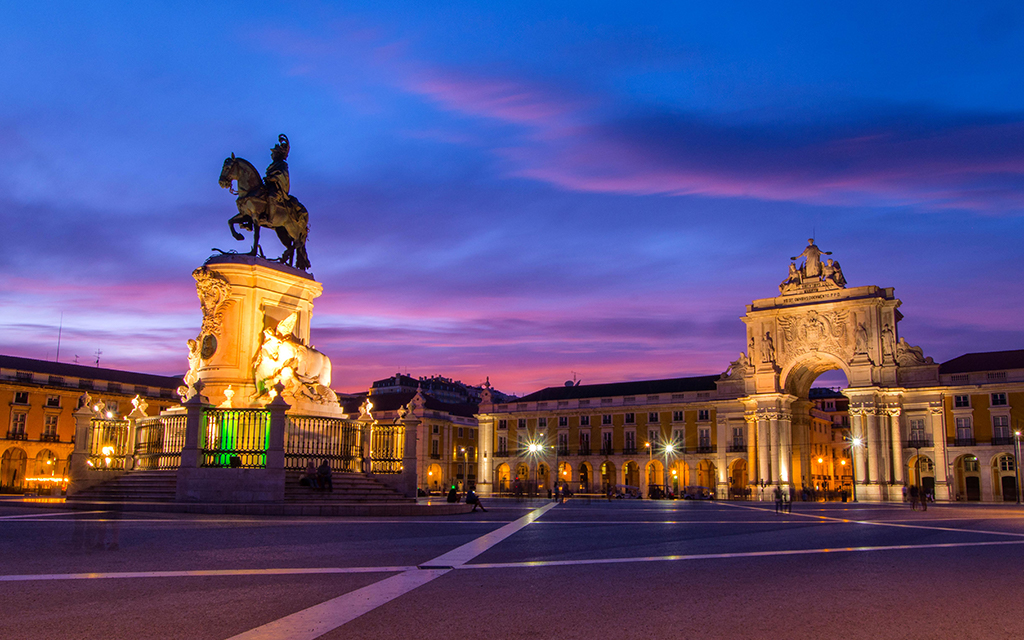 Portugal does not currently offer a specialized digital nomad visa. Still, it does offer the D2 Visa, which is a special program offering temporary residence for business entrepreneurs, freelancers, and independent professionals. To apply, candidates must demonstrate a commercial viability test, a solid business plan, and reasons for choosing Portugal.  
There are also other captivating countries in Europe known to offer visas for remote workers:
Croatia
Cyprus
Czech Republic
Hungary
Latvia
North Macedonia
Romania
Spain
Countries working on issuing digital nomad visa
The following countries are in the process of launching digital nomad visas in their country:
Canada
The Government of Canada has recently launched the digital nomad visa initiative, which will allow digital nomads to stay in the country for up to six months. It could also potentially lead to a residence visa if the digital nomad receives a job offer during their time in the country. The details of this initiative are still in the works.
Andorra
The Government of Andorra announced the launch of its digital nomad visa initiative in 2021, but the visa isn't available yet. It is being worked on and is expected to be launched soon.
Italy
Italy has approved the Italian digital nomad visa in March 2022. However, the launch of the visa is still being worked on. Some of its known requirements are that you must be a non-EU citizen, employed outside Italy and using telecommunication technology for your work. As of now, you can apply for Italy's freelancer visa in order to work there.