This article has been reviewed by Wego's editorial team to ensure that the content is up to date & accurate. 
Updated September 2023
Dual citizenship, or the ability to hold citizenship in two different countries simultaneously, grants individuals equal rights and responsibilities in each of their respective nations. However, it's important to note that not all countries permit their citizens to obtain dual citizenship. To do so, these nations must ratify an agreement that delineates the obligations and privileges of individuals who hold citizenship in more than one country.
For more information on countries that permit dual citizenship, continue reading as Wego has put together a comprehensive list.
Dual citizenship countries list
Nearly half of the world's countries permit dual citizenship, but it's essential to be aware that specific requirements may apply in certain cases. Therefore, it's advisable to thoroughly investigate the dual citizenship conditions in both your home and second countries. Below, you'll find a list of countries that allow dual citizenship.
Please note that the list of countries may be subject to change without prior notice.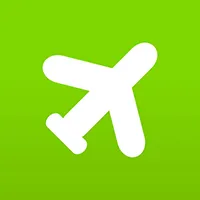 Book cheap flights on Wego
Dual citizenship countries in Asia
The countries in Asia that allow dual citizenship include the following:
Armenia. Individuals who acquire citizenship from another country are required to promptly notify the government within one month, failing which they may incur penalties.
Cambodia. Cambodian government officials, such as the Prime Minister and Presidents of the National Assembly, Senate, and Constitutional Council, cannot have dual citizenship.
East Timor
Iraq
Jordan
South Korea. Dual citizenship is allowed for those born to a Korean parent, married to a Korean, or with notable contributions to the country.
Kyrgyzstan
Lebanon
Pakistan. Pakistan only has dual citizenship arrangements with 21 countries
Philippines. The dual citizenship law permits natural-born Filipinos who become naturalized citizens of another country to retain or regain Filipino citizenship.
Russia
Sri Lanka
Syria
Taiwan
Tajikistan
Thailand
Turkey
Vietnam
Yemen
Dual citizenship countries in Europe
The countries in Europe that allow dual citizenship include the following:
Albania
Belgium
Bosnia & Herzegovina
Bulgaria. 

Dual citizenship in Bulgaria is only allowed for native-born citizens.

Cyprus
Czech Republic
Croatia
Denmark
France
Finland
Germany. Dual citizenship is generally granted to children of at least one German parent, ethnic German expatriates and their families, and German citizens seeking foreign nationality, with certain exceptions.
Greece
Hungary
Iceland
Ireland
Italy
Kosovo
Latvia. Citizens who hold dual nationality with a country that is not included in the permitted country list have to choose one of the nationality by the age of 25
Lithuania.
Luxembourg
Macedonia
Malta
Moldova
Norway
Portugal
Poland
Romania
Scotland
Serbia
Slovenia
Spain.

Dual citizenship is only allowed for Spaniards origins. Foreign citizens who acquire Spain citizenship through naturalization must renounce their previous nationality.

Sweden
Switzerland
United Kingdom
Dual citizenship countries in America
The countries in America that allow dual citizenship include the following:
Antigua & Barbuda
Argentina
Belize
Bolivia
Brazil. Brazilian nationals can hold dual or multiple nationalities only if the additional nationality(ies) is acquired through birth in a foreign territory, foreign ancestry, or naturalization under foreign governance.
Canada
Chile
Colombia
Costa Rica
Dominica
Dominican Republic
Ecuador
El Salvador
Grenada
Guatemala
Haiti
Honduras. Naturalized dual nationality in Honduras is permissible only with citizens of countries that have a dual nationality treaty with Honduras.
Jamaica
Mexico
Nicaragua. Dual citizenship is limited to other Central American countries and nations that have dual nationality agreements with Nicaragua.
Paraguay.

Multiple nationalities are only allowed through international treaties or reciprocity of constitutional rank among the states.

Peru
Saint Kitts and Nevis
Saint Lucia
Saint Vincent and the Grenadines
Trinidad and Tobago
Uruguay
Venezuela
Dual citizenship countries in Africa
The countries in Africa that allow dual citizenship include the following:
Algeria
Angola
Benin
Burkina Faso
Burundi
Cape Verde
Central African Republic. 

Dual citizenship is only allowed for foreign women who marry Central African men

Comoros
Djibouti
Egypt
Eritrea
Equatorial Guinea.

Dual citizenship only applies if there is a dual nationality agreement between Equatorial Guinea and the country in question.

The Gambia. Restricted to Gambian-born individuals; naturalized citizens cannot hold dual citizenship.
Ghana
Guinea-Bissau
Kenya
Lesotho
Liberia
Mali
Mauritius
Mauritania
Morocco
Malawi. Restricted to individuals who are Malawian by birth or descent.
Nigeria. Naturalized Nigerians can only hold dual citizenship with their country of origin and Nigeria.
Namibia. D

ual citizenship is only allowed for Namibian citizens by birth or by descent

Rwanda
Sierra Leone
Sao Tome and Principe
Sudan
Somalia
South Africa
South Sudan
Uganda
Zambia
Zimbabwe
Dual citizenship countries in Australia and Oceania
The countries in Australia and Oceania that allow dual citizenship include the following:
American Samoa
Australia
New Zealand
Papua New Guinea. Dual citizenship can only be obtained with Australia, Fiji, Germany, New Zealand, Samoa, United Kingdom, United States of America, and Vanuatu.
Fiji
Nauru
Marshall Islands
Samoa
Tonga
Countries that do not allow dual citizenship
Dual citizenship arrangements are currently not possible for the following countries:
List of non-dual citizenship countries
Afghanistan
Andorra
Austria
Azerbajian
Bahrain. The Bahraini citizen who holds the nationality of one of the Member States of the Cooperation Council for the Arab States of the Gulf is exempted.
China
Estonia
Ethiopia
Georgia
Guyana
Hong Kong
India
Indonesia
Iran
Japan
Kazakhstan
Kiribati
North Korea
Kuwait
Laos
Libya
Liechtenstein
Macau
Malaysia
Montenegro
Madagascar
Maldives
Micronesia
Monaco
Mongolia
Dual citizenship countries with the US
Dual citizenship is permitted in the United States; nevertheless, it's important to note that not all countries permit their citizens to hold dual citizenship alongside the US. Below, you'll find a list of countries that do recognize dual citizenship with the United States:
List of US dual citizenship countries
Albania
Angola
Armenia
Australia
Belarus
Belgium
Burundi
Cyprus
Denmark
Djibouti
Fiji
Finland
Gabon
Gambia
Germany
Ghana
Philipines
Iceland
Iraq
Ireland
Italy
Kenya
Kosovo
Luxembourg
Mali
Malta
Moldova
Morocco
New Zealand
Nigeria
North Macedonia
Zambia
Portugal
Romania
Russia
Rwanda
Sao Tome and Principe
Senegal
Serbia
Sri Lanka
Sudan
Sweden
Switzerland
Syria
Tonga
Tunisia
Uganda
United Kingdom
Cabo Verde
Latvia
Sierra Leone
Comoros
Lebanon
Slovakia
Côte d'Ivoire
Lithuania
Spain
France
Mozambique
The Czech Republic
Greece
Norway
Vanuatu
Hungary
Dual Citizenship with Canada
Canada is among the countries that support dual citizenship, which means that its citizens can still keep their Canadian citizenship while they acquire another citizenship in a different country. All of the countries that allow dual citizenship can have dual citizenship with Canada. However, the rules and regulations for dual citizenship may be varied based on the agreement between Canada and the second country.
Dual citizenship countries with India
India does not allow its citizens to have dual citizenship. However, Indian citizens who decide to migrate to another country can register for the Overseas Citizenship of India (OCI). Only people who obtain citizenship from a nation that permits dual citizenship are eligible for the OCI.
Although registered OCI will no longer have the political rights to vote or participate in the election, they will be granted several benefits, which include the following:
Multiple entry and multi-purpose lifelong visa to visit India
Exemption from reporting to police authorities for any length of stay in India
Parity with Non-Resident Indians (NRIs) in financial, economic and educational fields except in the acquisition of agricultural or plantation properties.
[Total:

125

Average:

4.7

]