This article has been reviewed by Wego's editorial team to ensure that the content is up to date & accurate.
Updated August 2023
When two hearts come together, a world full of chances unfolds. This partnership isn't just about lifelong companionship for non-Emirati women who marry Emirati men. It also shows them a particular way to become UAE citizens, adding a unique layer to their connection with the country.
In this article, Wego will explore the journey of obtaining UAE citizenship through marriage, exploring the steps, requirements, and significance.
Marriage citizenship UAE
Citizenship in the UAE is determined by the Jus Sanguinis principle, which attributes nationality based on parental lineage rather than birthplace. This signifies that being born within the UAE doesn't automatically confer citizenship. However, expatriates do have the opportunity to attain UAE citizenship by fulfilling certain criteria.
There are several pathways to obtaining Emirati citizenship, with marriage being one of them. However, it's important to note that the UAE's citizenship regulations are different for women compared to men. In the context of marriage, if you are a woman marrying an Emirati citizen, it's essential to understand that your marriage alone will not lead to an automatic acquisition of Emirati citizenship.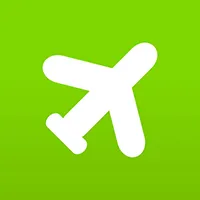 Book cheap flights to UAE
Marriage citizenship UAE requirements
As mentioned, it's crucial to understand that foreign nationals who marry Emirati women are not entitled to citizenship. Below, we outline the specific requirements for this process.
non-Emirati women who marry Emirati men can seek citizenship if their marriage is officially acknowledged under UAE marriage law
in cases where they have children, a married woman can be eligible for a UAE passport after a period of seven years
in situations without children, the waiting period extends to ten years before she becomes eligible to apply for a UAE passport
Marriage citizenship UAE process
Here's a concise breakdown of the primary steps involved in acquiring citizenship through marriage in the UAE, as outlined by various sources:
Marriage eligibility:

legally marry an Emirati citizen who possesses a commendable reputation and a clean criminal record and is a legal resident of the UAE
if you have a child with your Emirati spouse, you become eligible for citizenship after seven years. The waiting period extends to ten years if you do not have children

Application submission:

apply for naturalization through designated channels like the Rulers' and Crown Princes' Courts, Offices of the Executive Councils, or the Cabinet
your application should be based on nominations from federal entities
alongside your application, provide essential documents, including a copy of your marriage certificate, your spouse's passport, your residence visa, and a sponsorship letter from your spouse

Pledge of allegiance:

take an oath of allegiance and loyalty to the UAE, committing to abide by its laws
keep UAE government authorities informed about any changes in your citizenship status, including acquiring or losing other citizenships

Renunciation and approval:

note that the UAE does not recognize dual citizenship
if you intend to become an Emirati citizen, you must renounce your original citizenship
your application awaits endorsement from the Rulers' and Crown Princes' Courts, Offices of the Executive Councils, and the Cabinet
you also have the option to retain your original nationality if desired
For further insights into alternative paths for obtaining UAE citizenship, we invite you to explore our dedicated article linked below.
[Total:

183

Average:

4.7

]