This article has been reviewed by Wego's editorial team to ensure that the content is up to date & accurate.
Updated September 2023
Whether you're organizing a trip to UAE or welcoming a family member or friend, it's crucial to handle the visa application process well in advance. If you're a passport holder of a country eligible for a UAE visa on arrival, you can secure your tourist visa right when you land.
If you do not belong to one of the eligible countries, there is no need to worry. There are several alternative ways to apply for a Dubai visa. One convenient option is through Emirates Airlines, which offers a streamlined visa application process. Read on as Wego compiles all the information you need to know regarding Emirates visa!
Emirates visa
Visitors from countries that require a prearranged UAE visa can now conveniently apply for and pay for their visas online through Emirates.
Moreover, a range of pre-arranged visa options is available, including 48-hour visas to 60-day visas, with options for both single and multiple entries. Additionally, citizens from specific countries have the option to obtain tourist visas upon arrival for added convenience.
To see the different types of UAE visas and their requirements, please refer to our article below.
Emirates visa requirements
To apply for a Dubai visa through Emirates, you must have a confirmed booking for Emirates tickets, along with a flight itinerary that includes your desired time in Dubai. This itinerary should cover both your arrival and departure from Dubai and should be booked under a single ticket (PNR). These flights must be operated by Emirates.
Please note that itineraries involving flights to or from Dubai on other airlines are not eligible for the online visa service.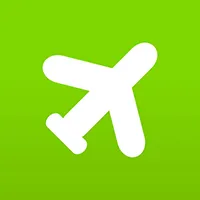 Book cheap flights to Dubai
Required documents
When applying for a visa through Emirates online, you will need the following documents:
Colour photograph of the applicant
Color copy of applicant's passport. The passport must be valid for at least six months.
The original application form (available at all Emirates ticketing offices) can be accessed in Arabic or English, depending on the applicant's nationality. Download the 

English

 or 

Arabic

 application form.
Copy of the Emirates ticket
Emirates visa online application process
Applying for a visa through Emirates is a straightforward and convenient process. Here's a step-by-step guide to the online application:
start by booking your Emirates flight tickets
log into your Emirates profile and visit the 'manage your booking' section.
scroll down within the booking management section until you find the 'Apply for a UAE Visa' option
select the flight itinerary for which you require a UAE visa. You can apply for visas online between four days and 60 days before your travel date
fill in the necessary passenger details, including your passport information and your country of residence
upload the required documents as specified
complete the payment process for the visa fees
Once you've successfully completed your application and payment, you can expect to receive your visa electronically within 3 to 4 working days. Your e-visa can be downloaded from the Emirates website, and you will also receive it via email directly from Dubai Immigration. This hassle-free process ensures that you have all the necessary documentation for your trip to the UAE.
Emirates visa price
The cost of an Emirates visa can vary depending on several factors, including the type of visa, the duration of stay, and the nationality of the applicant. The fees for visas can range from approximately USD 10 to USD 231. Please also note that visa fees are subject to change and may include service and processing fees.
For the most accurate and up-to-date information on visa costs, please refer to the official Emirates website.
[Total:

121

Average:

4.8

]