This article is reviewed regularly by Wego's editorial team to ensure that the content is up to date & accurate. 
Updated June 2023
Pakistan is a country renowned for its diverse cultures, breathtaking natural beauty, and profound historical heritage. It entices numerous visitors from across the globe who yearn to immerse themselves in its splendid landscapes, magnificent monuments, and vibrant traditions. Nevertheless, it is important to note that prior to embarking on a journey to Pakistan, obtaining a visa is imperative to ensure lawful entry and a comfortable stay in the country.
In this article, we will provide you with a comprehensive guide on how to apply for a Pakistan visa online.
Do I need a visa to visit Pakistan?
To travel to Pakistan, individuals from other countries typically need to obtain entry visas, although there are exceptions for certain countries. The Government of Pakistan has established agreements with 48 countries, allowing their citizens to enter Pakistan without the need for a visa for specific durations.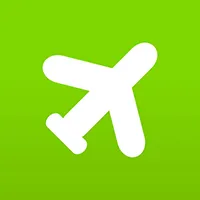 Book cheap flights to Pakistan
Pakistan visa-free entry
According to the official website of the Ministry of Interior Pakistan, if you are a citizen of one of these countries, you can visit Pakistan visa-free for a certain duration:
Maldives – 3 months
Nepal – 1 month
You can find the complete online list of countries that have visa exemption agreements with Pakistan here.
Pakistan visa on arrival
For both tourism and business purposes, there is an option to obtain a Pakistan visa on arrival. However, prior to your travel, it is required to obtain online authorization by applying for an Electronic Travel Authorization (ETA) within 48-72 working hours. To apply for the Pakistan ETA, you need to visit the official Pakistan visa portal and complete the application process, similar to applying for an eVisa.
Once your ETA application is approved, you can proceed with your travel to Pakistan. Upon arrival, you will need to submit the necessary documents to the FIA counter to receive the Visa on Arrival. It's important to note that the eligibility criteria for the visa on arrival vary depending on the specific purpose, whether it is for tourism or business.
Check out our article below to know more details:
For tourism
You can apply for a Pakistan visa on arrival for tourism purposes if you are a citizen of one of these countries:
Angola
Argentina
Austria
Azerbaijan
Bahamas
Bahrain
Barbados
Botswana
Brunei
Costa Rica
Finland
Germany
Ghana
Iceland
Indonesia
Italy
Japan
Jordan
Korea (South)
Kuwait
Lithuania
Luxembourg
Malaysia
Maldives
Malta
Monaco
Mozambique
Nepal
New Zealand
Oman
Paraguay
Qatar
Rwanda
Saint Kitts and Nevis
Saint Lucia
Saudi Arabia
Singapore
Spain
Sri Lanka
Switzerland
Tajikistan
Tanzania
Thailand
Tonga
Trinidad & Tobago
Tunisia
Turkey
UAE
Western Samoa
Zambia
Required documents:
Your passport
Passport-size picture
Proof of accommodation in Pakistan: An invitation letter from a Pakistan national or a hotel reservation
If traveling as part of an organized tour: Invitation Letter
For business
 This is a short-term visa (up to 30 days) issued to businessmen seeking to promote investment in Pakistan. You can apply for a Pakistan visa on arrival for business purposes if you are from one of the following countries:
Algeria
Angola
Argentina
Australia
Austria
Azerbaijan
Bahrain
Bangladesh
Belgium
Benin
Bosnia and Herzegovina
Brazil
Brunei
Bulgaria
Cambodia
Cameroon
Canada
Chile
China
Colombia
Comoros
Croatia
Czech Republic
Denmark
Djibouti
Ecuador
Egypt
Estonia
Finland
France
The Gambia
Germany
Ghana
Greece
Guatemala
Guinea
Guinea-Bissau
Honduras
Hungary
Indonesia
Iran
Iraq
Ireland
Italy
Ivory Coast
Japan
Jordan
Kazakhstan
Kenya
Kuwait
Latvia
Lebanon
Lithuania
Madagascar
Malaysia
Mauritius
Mexico
Montenegro
Morocco
Mozambique
Myanmar
Netherlands
New Zealand
Nigeria
Norway
Oman
Panama
Paraguay
Peru
Philippines
Poland
Portugal
Qatar
Romania
Russia
Saudi Arabia
Senegal
Sierra Leone
Singapore
Slovenia
South Africa
South Korea
South Sudan
Spain
Sri Lanka
Switzerland
Tajikistan
Tanzania
Thailand
Togo
Tunisia
Turkey
Ukraine
United Arab Emirates
United Kingdom
United States
Vietnam
Required document: 
your passport
passport-size picture
proof of registration from the host company (the SECP/ Chamber of Commerce Certificate)
one of the following, as applicable:

an Invitation Letter from the organization duly recommended by the relevant trade organization in Pakistan
recommendation letter from the CC&I of the respective foreign country
recommendation letter by the honorary investment counsellor of BOI/Commercial Attaché
Pakistan visa online application
You can apply for your Pakistani visa by following these steps:
choose your visa type and check the eligibility and document requirements on the Pakistan online visa system website.
prepare your supporting documents, photograph and credit/debit card for online payment of your application fee.
create an account
login to the Pakistan online visa system
complete the application
pay the fees
submit the application
Pakistan visa verification
You can verify your Pakistan visa by following these steps:
input your visa reference number
input your passport number
select your passport country
select the verification type
enter the captcha
click 'verify'
Pakistan visa extension
In order to extend your Pakistan visa, the initial step is to submit an online application for a visa extension in Pakistan. This can be done through the NADRA visa portal you utilized for your original Pakistan visa application. Consequently, you must commence the process by applying for a new visa and then selecting "Extension" as the application category.
Moreover, specific supporting documents are necessary to be included with your visa extension application. These documents comprise the following:
LOI (Letter of invitation) or proof of hotel booking to demonstrate your continued stay in Pakistan: If you initially obtained your visa using hotel bookings, you may proceed with the visa extension using the same method. However, if you utilized an LOI, it is advisable to acquire a new LOI and submit it along with your extension request.
a photograph of your current Pakistan entry stamp, with your e-visa number written nearby.
a PDF copy of your original e-visa.
Once you have provided accurate information on your application and submitted all the required documents, you can expect to receive confirmation of your visa extension within a few days.
Pakistan visa fees
The Pakistani visa fees depend on the visa type, entry type and applicant country. You can use the fee calculator on the Pakistan online visa system website to find out the exact amount you need to pay.
For example, if you are applying for a tourist visa from the United States, you will have to pay USD 60 for a single entry visa or USD 90 for a multiple entry visa (up to 1 year).
[Total:

161

Average:

4.8

]