This article is reviewed regularly by Wego's editorial team to ensure that the content is up to date & accurate.
Updated April 2023
With the world opening up its borders to travellers across the globe, it's time to go globetrotting! Pakistani citizens can travel to a variety of nations all over, and a lot of them allow them to do so with a visa on arrival. This means that they can skip the paperwork of a visa, and focus on travelling!
Here is a list of countries that Pakistani travellers can go to with a visa on arrival.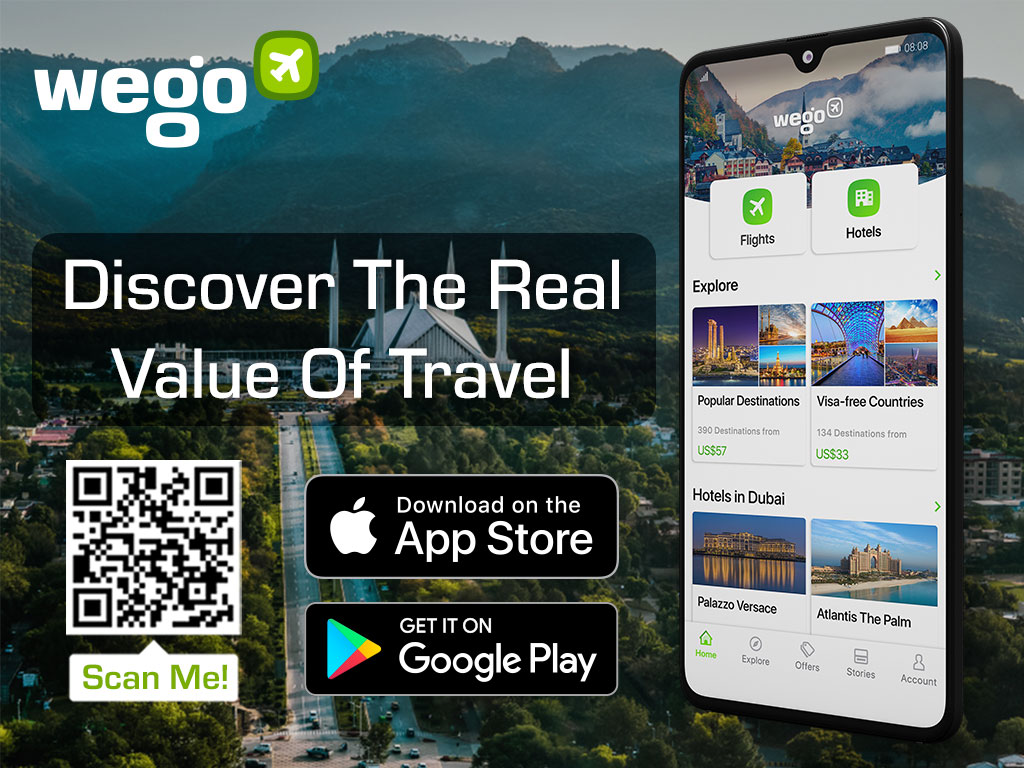 Asia
Cambodia
The tourist visa is a single-entry visa that enables you to remain in Cambodia for a total of 30 days for tourism purposes. It costs a total of $20, which includes $3 in bank fees and $5 in processing expenses and can be easily obtained online.
Maldives
The Maldives offers visa on arrival for Pakistani passport holders who have a confirmed outbound or return ticket. They must also have a hotel confirmation and cash of USD 1000 (in certain cases). The Maldives provides tourists with a 30-day stay limit and does not offer multiple entry. The Maldives visit visa from Pakistan requires no visa fee.
Nepal
Since Nepal and Pakistan share a SAARC agreement, Pakistani citizens can get a visa on arrival in Nepal. You can fill in the 'Arrival Card' and proceed to the immigration desk with your online form, payment receipts and your passport for visa processing. The cost of a 30-day visa is 50 USD.
Qatar
Pakistani citizens are eligible for a visa waiver on arrival in Qatar that is valid for 30 days from the date of issuance on single trip or multiple trips. It can be further extended for 30 days.
Sri Lanka
The method of obtaining a Sri Lanka visa on a Pakistani passport is quite simple; the application is completed online, and the ETA Visa is issued online. Adult visa expenses are just 20 USD, while children under 12 receive a free visa. This visa is issued for 30 days but can be extended if needed.
Timor-Leste
Tourist visas are required for Pakistani passport holders arriving in Timor-Leste. They will be charged a $30 fee or 8.010,71 PKR for the 30-day visa.
Africa
Cape Verde
Passports of citizens should be valid for a minimum period of one month from the date of entry into Cape Verde. Pakistan citizens travelling to Cape Verde are granted a visa upon arrival for a variable duration of stay of at least 30 days (depending on the embassy's decision).
Sierra Leone
Sierra Leone has various treaties in place with nations worldwide in terms of visa agreements. Therefore, Pakistani citizens can avail of a visa arrival of 30 days from Sierra Leone on arrival for just 80 USD.
Somalia
If you are looking to visit Somalia for the coming holidays, you are in luck! Somalia offers a 30-day visa for Pakistani citizens for just 50 USD. However, if passengers want a longer-duration visa, then they will have to apply for it like the other visas offered by Somalia.
Comoros
This tiny nation has visa-on-arrival arrangements for several countries, including Pakistan. If you opt for a visa on arrival, you are eligible for up to 45 days for 50 USD.
Guinea-Bissau
Those looking to holiday for a more extended period of time will find Guinea-Bissau an excellent place to visit. This place allows Pakistani citizens to have a visa on arrival for up to 90 days, for just 70 Euros. However, the cost may increase the longer you wish to stay.
Rwanda
Rwanda offers visa on arrival facility for visitors from Pakistan that has a validity period of 30 days. No quarantine is required for Pakistani travellers to Rwanda. A service fee of US$ 69 will be charged for each visa along with US$ 90 as a government and admin fee.
Togo
Togo has various visa levels; the cheapest of them is the visa on arrival. This visa costs just 25 USD for only seven days. People who wish to stay longer should ideally go for a single entry tourist visa for 80 USD.
Madagascar
This wonderful African country offers visa-on-arrival for various countries, including Pakistan. This visa is valid for up to 90 days and will cost Pakistani citizens 20 USD. You can even rush the processing for this visa for ten additional USD, 30 USD in total.
Seychelles
Pakistani citizens are eligible for visa on arrival in Seychelles with a maximum duration of stay of 3 months. Visitors should have a passport and other travel documents that are recognized by the government of Seychelles. The passport should also be valid for the period of their intended stay.
Mauritania
If they have proper travel documentation, visitors can obtain a Mauritania visa upon arrival at Nouakchott International Airport. Visas are only given at the Nouakchott airport for a single entrance and a period of 30 days. This will cost travellers around 60 USD.
Burundi
Passengers of all countries including Pakistan requiring a visa for Burundi can now get one upon arrival at Bujumbura International Airport (Melchior Ndadaye) and all land borders for a maximum stay of 1 month.
Oceania
Palau
Pakistani citizens can avail of a visa on arrival in Palau for a stay of 30 days. On arrival, Pakistani citizens can visit the immigration counter and submit the visa on arrival form and travel document to the immigration officer and pay any visa fee if required.
Samoa
Samoa provides visa on arrival facility to Pakistani nationals and allows a maximum duration of stay of 2 months. You can extend your duration of stay by 60 days for a fee of 38.67 USD.
Tuvalu
Tuvalu has made visa-free access or visa-on-arrival access for almost every country globally, including Pakistan. These visas are applicable for 30 days within 180 days and will cost travellers approximately 100 AUD.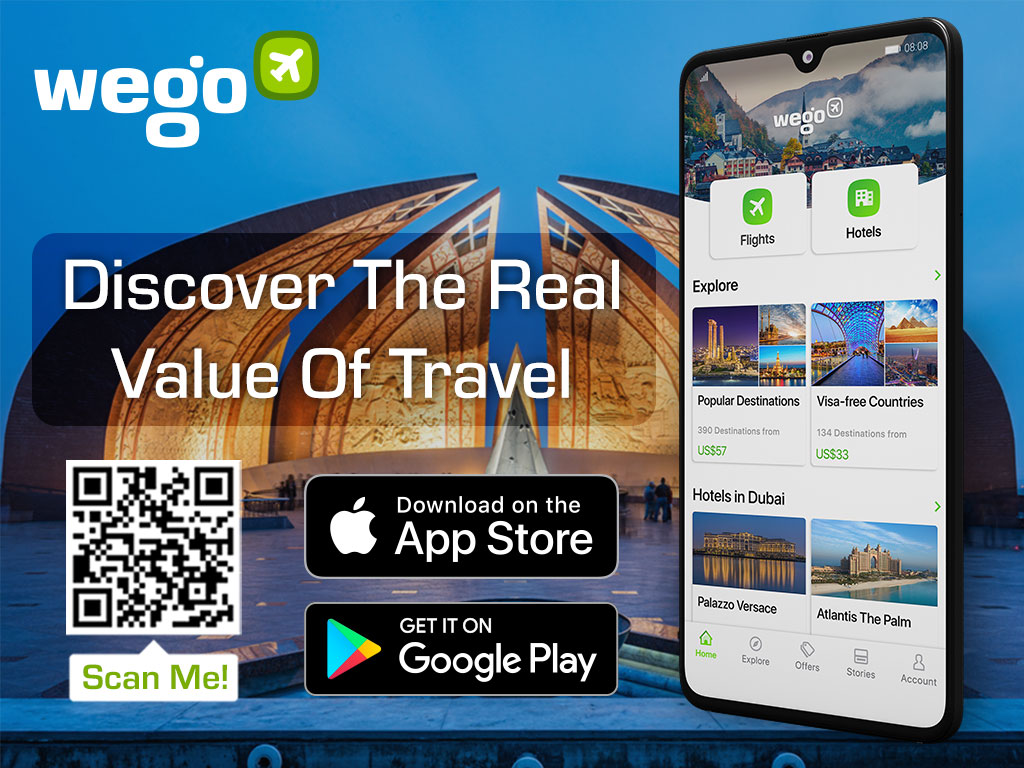 [Total: 111 Average: 4.5]