This article has been reviewed by Wego's editorial team to ensure that the content is up to date & accurate.
Updated July 2023
As one of the world's most captivating travel destinations, Dubai has earned its reputation for unparalleled luxury, opulence, and seamless travel experiences. At the heart of this bustling metropolis lies Dubai Airport, an international aviation hub that welcomes millions of travelers each year. However, as with any international travel, understanding the intricacies of baggage allowances can significantly impact one's trip.
In this comprehensive guide, Wego will delve into the ins and outs of Dubai airport and airlines' baggage policies, equipping travelers with essential knowledge to navigate the skies with confidence and convenience.
Dubai Airport baggage rules
As per the official website of Dubai Airports, fresh baggage rules have been introduced to help improve baggage services for all passengers at DXB. Details below:
bags must have at least one flat surface
carrying liquids, aerosols, and gels in your hand baggage:

all liquid items must be packed inside a single clear, re-sealable plastic bag, which should be placed within your hand baggage
each individual item cannot exceed 100ml in volume, and the total combined volume of all items must not exceed one liter
there are exceptions for essential medications, baby milk or foods, and special dietary requirements needed during your journey. These items are allowed even if they exceed the 100ml limit

for international travel, most airlines generally permit two pieces of baggage. However, specific rules regarding the total weight allowance may vary based on the airline and fare type. To avoid any inconvenience, kindly check with your airline before your departure
baggage larger than 90cm in length, 75cm in height, and 60cm in width or with no single flat surface must be checked in at the oversized baggage counter. It is advisable to allocate extra time for checking in oversized baggage
should you exceed the allowed baggage limit, you will need to repack your belongings. Most airlines apply excess baggage fees for such situations. Make sure to familiarize yourself with the airline's specific policy to avoid any unexpected charges.
Under the updated policy, the General Department of Airport Security (GDAS) has been granted the authority to inspect bags that contain highly suspicious items. If such items are identified, GDAS personnel may open the bags without the passenger being present to remove the flagged items. It's important to note that any associated damage to the bags resulting from the inspection process will not be considered the liability of GDAS.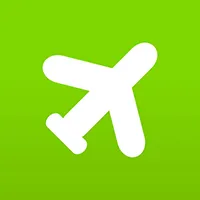 Book cheap flights to Dubai
Dubai baggage allowance by airlines
Please be aware that the baggage allowance may vary depending on the airline you choose for your travel to Dubai. Below, we provide a summary of the baggage allowance for airlines that operate flights to Dubai.
Emirates Airlines
Emirates Airlines, a leading global airline, offers generous baggage allowances with two options: the weight concept and the piece concept. Under the weight concept, you can check in as many bags as you want as long as they don't exceed the specified weight limit for your class.
With the piece concept, you can check in a specific number of bags, each with its own weight limit. Cabin baggage allowances vary based on your travel class, allowing one or two pieces.
For most routes, the weight concept applies, but when traveling to and from the Americas and Africa or for flights into Africa, the piece concept is in effect.
Economy class
weight concept: 20 kg for special fares, 25 kg for Saver fares, 30 kg for Flex fares, and 35 kg for Flex Plus fares
Piece concept: One piece up to 23 kg for Special fares, two pieces up to 23 kg each for Saver, Flex, and Flex Plus fares
Premium economy
Weight concept: 35 kg
Piece concept: Two pieces up to 23 kg each
Business class
Weight concept: 40 kg
Piece concept: Two pieces up to 32 kg each
First class
Weight concept: 50 kg
Piece concept: Two pieces up to 32 kg each
IndiGo