This article is reviewed regularly (on a monthly basis) by Wego's editorial team to ensure that the content is up to date & accurate. 
Updated January 2023
Web check-in forms an essential part of travel, as checking-in allows passengers to select their seat, customise additional services in-flight and confirm their existence prior to taking the flight. Check-in times vary for domestic and international flights, as well as the airport you are flying from. 
As one of the world's busiest airports, the Dubai International Airport also has specific rules and timings regarding check-in and other airport formalities. Here is everything you need to know about the check-in procedures in Dubai. 
Dubai check-in latest updates 
Dubai Airports is introducing a comprehensive new programme to ensure a seamless travel experience for all people of determination (POD) with hidden disabilities that travel through the Dubai International Airport. The new programme will roll out in two phases over two years and unite service partners across DXB to boost the travel experience for passengers with autism, chronic fatigue, and PTSD (post-traumatic stress disorder). The second phase of the roll-out will see additional, innovative solutions, including connected airports, quiet rooms, and an airport safari tour.
In an effort to integrate recognisable and accessible options for POD travellers, Dubai Airports will introduce a travel planner for pre-travel preparation and an Autism Friendly Route. Travellers will get a prioritised route through check-in, passport control, security checkpoint and boarding, which can be availed when wearing the sunflower pin.
Dubai check-in
Like in most airports, the check-in time and procedures at the Dubai airport depend on the airline you are flying with. Additionally, checking in online saves you lots of time by cutting down the fuss of standing in line and waiting for your turn to be manually checked in. 
In order to use online check‑in, you must know the surnames of all passengers you will be travelling with and have the Booking Reference/PNR from your e-ticket. When you have the necessary information:
Visit the online check‑in page of your respective airline. 

Enter your surname and Booking Reference or PNR to initiate your check‑in.

Select the passengers you'd like to check-in.

You will then have the option of changing seats. 
You can drop your baggage off at the online check‑in counter or bag drop counter.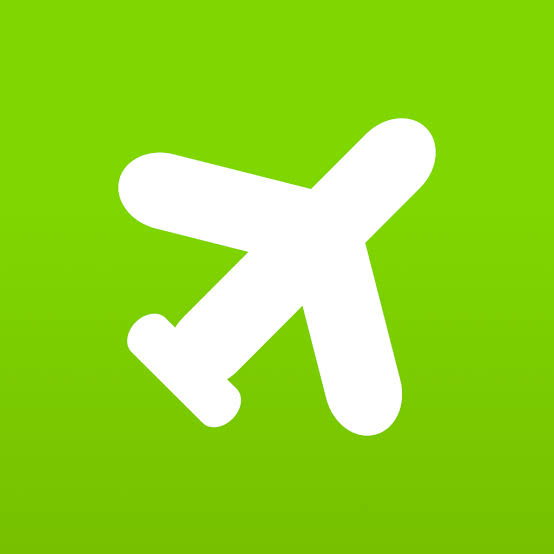 Book cheap flights to Dubai
Biometric recognition for check-in
In collaboration with the General Directorate of Residency and Foreigners Affairs in Dubai (GDRFA), Emirates is now offering international travellers the opportunity to speed up their airport experience by consenting to the use of biometric data to speed up the process of check-in at the Dubai airport. 
By using biometric recognition technologies and the GDRFA pre-populated biometric database to identify travellers at multiple points in the airport, travellers will be able to breeze through Dubai International Airport Terminal 3 Check-In, Lounges, Boarding and Immigration at high speed as the AI systems recognise their unique facial features and will link to their passport for instant identity verification. 
A privilege previously only enjoyed by UAE residents and GCC nationals, international passengers will be able to avail of the service in 2023 by providing official consent in a couple of clicks through the Emirates app, at Emirates self-check-in kiosks, or in person at Emirates check-in desks.
Dubai check-in time
The check-in times for some prominent airlines serving from the Dubai airport are as follows:
Emirates

: Check‑in online for all eligible flights within 48 hours of your scheduled departure. It closes 90 minutes before scheduled departure for all passengers who have an e-ticket.

Flydubai

: Online check-in is available between 48 hours and 75 minutes before the flight departure time. 

Gulf Air:

 Earliest check-in time is 3 hours prior to flight take-off, and the check-in closing time is 60 minutes before departure. 

Air Arabia:

 Check-in counters open 3 hours before flight departure time and close 1 hour before departure time for economy class and 45 minutes before departure time for business class.

Wizz Air:

 Online check-in is available from 30 days up to 3 hours before the scheduled departure time if you have purchased a seat during your booking. If you have not purchased any seats with your booking, check-in will become available only 48 hours before departure.
Dubai check-in baggage 
Apart from the hand luggage, you will be permitted to carry with you on the flight, you must check in additional baggage before boarding. Packing correctly can save you time and money at the airport. Here are some basic baggage rules put in place at the Dubai airport that you should be aware of: 
bags must have at least one flat surface

generally, two pieces of baggage are allowed for international travel, with the total weight not exceeding 32 kg. However, this may vary by airline and fare type. Check with your airline before you fly

baggage larger than 90cm long, 75cm high and 60cm wide or that does not have a single flat surface will need to be checked in at the oversized baggage counter. Please allow extra time to check in oversize baggage

excess baggage must be repacked. Excess baggage fees typically apply 
Given recent changes to policy, in cases of highly suspicious packed goods, the General Department of Airport Security (GDAS) now has the authority to open bags to identify and remove these items without the passenger present, and any associated damage is not the liability of GDAS.
If you want to carry liquids, aerosols or gels in your hand baggage, here's what you need to know:
items should be packed inside one transparent, re-sealable plastic bag within your hand baggage 

each item can't be more than 100 ml, and the total can't exceed one litre 

exemptions will be made for medication, baby milk/foods and special dietary requirements to be used during your trip
[Total:

153

Average:

4.7

]