This article has been reviewed by Wego's editorial team to ensure that the content is up to date & accurate.
Updated 6 August 2021
Emirate Airline is the largest airline in the Middle East and is also one of the major flag carriers of the United Arab Emirates. The airline services passenger flights to more than 140 cities in 81 countries across six continents, as well as cargo flights operated by Emirates SkyCargo through its Dubai hub.
As one of the most prominent airlines in the region, many passengers rely on the airline to service their international travel needs to and from Dubai as well as the UAE in general. Here is the latest Emirate Airline flight news, breaking stories, and other aviation-related reports in the region.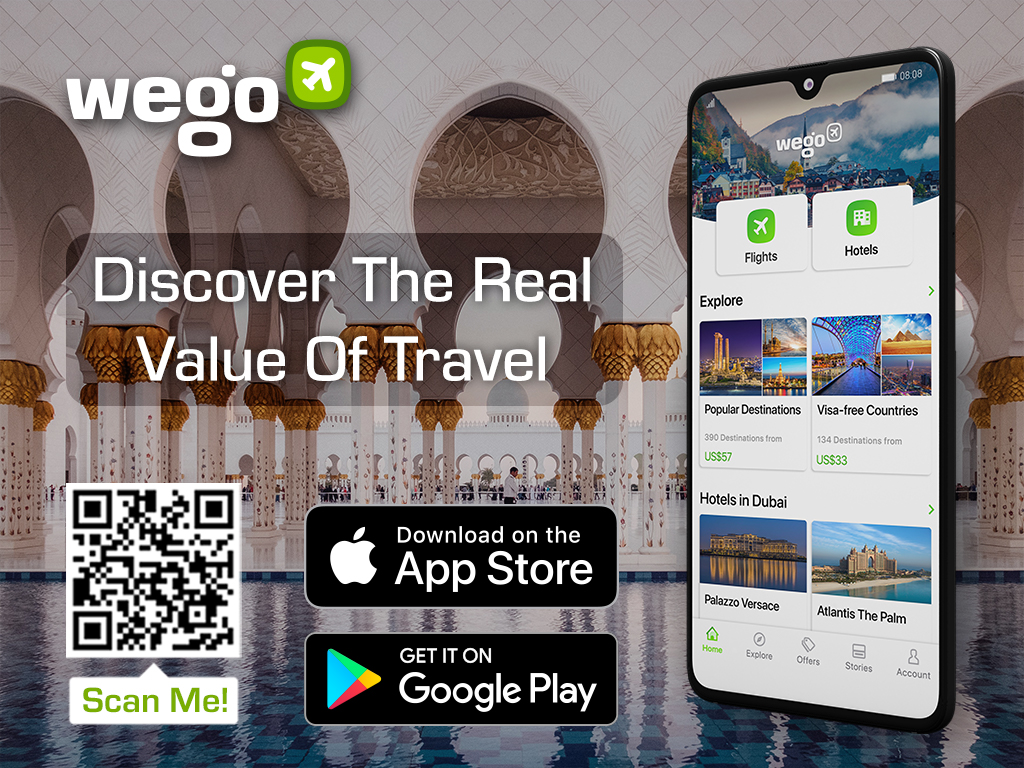 Flights and transit resumptions for specified countries
In light of the recent announcement by the UAE authorities, residents from six countries are now eligible for entry despite the current travel ban. Residents stranded in India, Pakistan, Sri Lanka, Nepal, Nigeria, and Uganda, would first need to acquire approval from the Federal Authority for Identity and Citizenship (ICA) and, if they're residing in Dubai, approval from the General Directorate of Residency and Foreigners Affairs (GDRFA) in order to be permitted to enter the UAE.
Furthermore, residents with valid UAE residence visas must have already been fully vaccinated in the UAE. They must have received the second vaccine dose at least 14 days before travel and carry a vaccine certificate.
Emirates Airline has also announced that transit flights from the following countries have been reinstated.
Afghanistan

Bangladesh

Indonesia

South Africa

Zambia
Dubai & UAE Emirates flights
International travellers looking to fly to Dubai and the UAE may take advantage of Emirates Airline's vast global flight network. There are over 50 direct flights from cities around the world to Dubai serviced by Emirates Airline as follows:
North America
The United States
San Francisco – Dubai: one daily flight, four days a week
Seattle/Tacoma – Dubai: one daily flight, four days a week
Los Angeles – Dubai: one daily flight, seven days a week
New York – Dubai: up to two daily flights, seven days a week
Chicago – Dubai: one daily flight, seven days a week
Washington DC – Dubai: one daily flight, four days a week
Miami – Dubai: one daily flight, four days a week
Orlando – Dubai: one daily flight, four days a week
Boston – Dubai: one daily flight, four days a week
Canada
Toronto – Dubai: one daily flight, five days a week
Africa
Algeria
Algiers – Dubai: one daily flight, four days a week
Senegal
Dakar – Dubai: one daily flight, four days a week
Tunisia
Tunis – Dubai: one daily flight, six days a week
Ethiopia
Adis Ababa – Dubai: one daily flight, seven days a week
Kenya
Nairobi – Dubai: up to two daily flights, seven days a week
Morocco
Casablanca – Dubai: up to two daily flights, seven days a week
Tanzania
Dar es Salaam – Dubai: one daily flight, four days a week
Nigeria
Abuja – Dubai: one daily flight, seven days a week
Lagos – Dubai: one daily flight, seven days a week
South Africa
Johannesburg – Dubai: one daily flight, seven days a week
Cape Town – Dubai: one daily flight, seven days a week
Asia & Oceania
Australia
Perth – Dubai: one daily flight, two days a week
Sydney – Dubai: one daily flight, five days a week
Brisbane – Dubai: one daily flight, three days a week
Melbourne – Dubai one daily flight, three days a week
New Zealand
Auckland – Dubai: five flights for the month of August
India
Hyderabad – Dubai: up to two daily flights, seven days a week
Ahmedabad – Dubai: one daily flight, four days a week
New Delhi – Dubai: up to three daily flights, seven days a week
Mumbai – Dubai: up to three daily flights, seven days a week
Bengaluru – Dubai: up to two daily flights, seven days a week
Chennai – Dubai: two daily flights, seven days a week
Kochi – Dubai: up to two daily flights, seven days a week
Kolkata – Dubai: one daily flight, three days a week
Pakistan
Karachi – Dubai: up to three daily flights, seven days a week
Lahore – Dubai: one daily flight, five days a week
Islamabad – Dubai: one daily flight, five days a week
Bangladesh
Dhaka – Dubai: up to three daily flights, seven days a week
Sri Lanka
Kathmandu – Dubai: one daily flight, six days a week
Maldives
Malé – Dubai: up to four daily flights, seven days a week
China
Beijing – Dubai: four flights in August 2021
Guangzhou – Dubai: four flights in August 2021
Hong Kong – Dubai: four flights in August 2021
Taiwan
Taipei – Dubai: one daily flight, four days a week
Indonesia
Jakarta – Dubai: up to two daily flights, five days a week
Singapore
Singapore – Dubai: up to two daily flights, four days a week
Thailand
Phuket – Dubai: up to two daily flights, five days a week
Bangkok – Dubai: up to two daily flights, seven days a week 
Vietnam
Ho Chi Minh – Dubai: one daily flight, three days a week
Hanoi – Dubai: one daily flight, three days a week
Malaysia
Kuala Lumpur – Dubai: up to two daily flights, six days a week
The Philippines
Manila – Dubai: up to two daily flights, seven days a week
Japan
Osaka – Dubai: one daily flight, four days a week
Tokyo (Haneda) – Dubai: one daily flight, four days a week
Tokyo (Narita) – Dubai: one daily flight, up to six days a week
South Korea
Seoul – Dubai: one daily flight, seven days a week
Egypt
Cairo – Dubai: up to three daily flights, seven days a week
Saudi Arabia
Riyadh – Dubai: up to two daily flights, seven days a week
Dammam – Dubai: up to two daily flights, seven days a week
Jeddah – Dubai: one daily flight, seven days a week
Bahrain
Bahrain – Dubai: three daily flights, seven days a week
Oman
Muscat – Dubai: one daily flight, three days a week
Kuwait
Kuwait City – Dubai: one daily flight, seven days a week
Jordan
Amman – Dubai: up to two daily flights, seven days a week
Lebanon
Beirut – Dubai: up to three daily flights, seven days a week
Europe
The United Kingdom
London (Heathrow) – Dubai: up to three daily flights, seven days a week
London (Stansted) – Dubai: five flights for the month of August
London (Gatwick) – Dubai: five flights for the month of August
Birmingham – Dubai: one daily flight, four days a week
Manchester – Dubai: one daily flight, seven days a week
Newcastle – Dubai: one daily flight, five days a week
Glasgow – Dubai: one daily flight, four days a week
Republic of Ireland
Dublin – Dubai: one daily flight, up to seven days a week
Austria
Vienna – Dubai: one daily flight, seven days a week
Belgium
Brussels – Dubai: one daily flight, seven days a week
Cyprus
Larnaca – Dubai: one daily flight, five days a week
France
Paris – Dubai: up to two daily flights, seven days a week
Lyon – Dubai: one daily flight, up to four days a week
Nice – Dubai: one daily flights, four days a week
Germany
Hamburg – Dubai: one daily flight, five days a week
Düsseldorf – Dubai: one daily flight, six days a week
Frankfurt – Dubai: up to two daily flights, seven days a week
Munich – Dubai: one daily flight, seven days a week
Greece
Athens – Dubai: one daily flight, seven days a week
Hungary
Budapest – Dubai: one daily flight, four days a week
Italy
Rome – Dubai: one daily flight, five days a week
Bologna – Dubai: one daily flight, five days a week
Venice – Dubai: one daily flight, three days a week
Milan – Dubai: up to two daily flights, seven days a week
The Netherlands
Amsterdam – Dubai: one daily flight, seven days a week
Russia
Moscow (Domodedovo) – Dubai: one daily flight, seven days a week
Spain
Barcelona – Dubai: up to two daily flights, seven days a week
Madrid – Dubai: one daily flight, five days a week
Portugal
Lisbon – Dubai: one daily flight, six days a week
Turkey
Istanbul – Dubai: up to three daily flights, seven days a week
Switzerland
Zurich – Dubai: one daily flight, seven days a week
Geneva – Dubai: one daily flight, seven days a week