This article is reviewed regularly (on a monthly basis) by Wego's editorial team to ensure that the content is up to date & accurate. Updated 5 May 2021
The Federal Authority for Identity and Citizenship (ICA) earlier required UAE residents looking to enter the Emirates to obtain prior approval.
Although you no longer need approval from Federal Authority for Identity and Citizenship (ICA) to enter the UAE, you are recommended to visit uaeentry.ica.gov.ae and submit your passport number and Emirates ID number to receive instant verification of your entry status
ICA's approval used to be necessary for all residents who had acquired their visas in Abu Dhabi, Ajman, Fujairah, Ras Al Khaimah, and Umm Al Quwain. Meanwhile, residents with Dubai-issued visas were required to obtain the necessary permits from the General Directorate of Residency and Foreigners Affairs (GDRFA).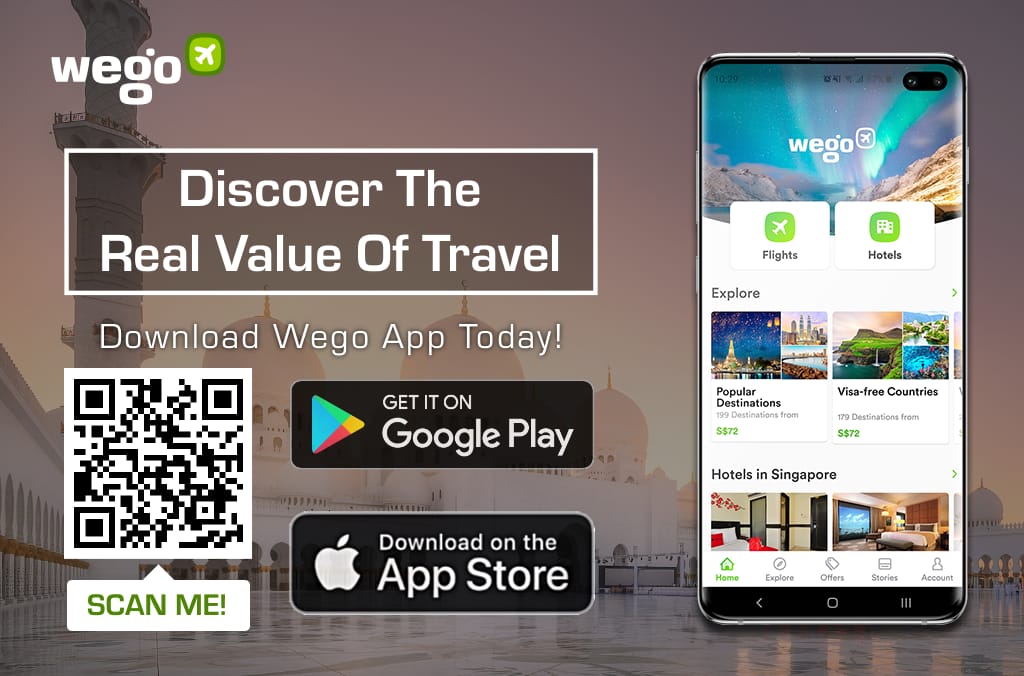 ICA approval needed for non-Dubai residents
In a statement sent out to the media, Dubai Airports stated that returning passengers holding residence visa issued in other Emirates need approval from the ICA to return to the country. GDRFA approval is no longer required for residents returning to Dubai.
What returnees need to prepare
Entry rules to the UAE differ by countries of embarkation.
Prior to flying
All those travelling to the UAE have to present a negative COVID‑19 PCR test certificate for a test taken no more than 72 hours before departure or take the COVID‑19 PCR test on arrival in Dubai with the exception of those travelling from India. 
The certificate must be for a polymerase chain reaction (PCR) test. Other test certificates including antibody tests and home testing kits are not accepted in Dubai.
If you are taking a test before you depart, you must bring an official, printed certificate in English or Arabic to check in – SMS and digital certificates are not accepted. PCR certificates in other languages are acceptable if they can be validated at the originating station.
If you are transiting in Dubai ( except from any country listed below), you do not need to present a COVID‑19 PCR test certificate unless it is mandated by your country of origin or final destination.
Passengers travelling from the following countries must take a second test on arrival in Dubai.
Afghanistan, Angola, Argentina, Bahrain, Bangladesh, Cambodia, Chile, Croatia, Cyprus, Czech Republic, Djibouti, Egypt, Eritrea, Ethiopia, Georgia, Ghana, Guinea, Hungary, India, Indonesia, Iran, Iraq, Israel, Ivory Coast, Jordan, Kenya, Kuwait, Lebanon, Malta, Moldova, Montenegro, Morocco, Myanmar, Nepal, Nigeria, Oman, Pakistan, Poland, Philippines, Qatar, Romania, Rwanda, Russia, Senegal, Slovakia, Somaliland, Somalia, South Sudan, Sudan, Syria, Tajikistan, Tanzania, Tunisia, Turkey, Turkmenistan, Uganda, Ukraine, Uzbekistan, Vietnam, Zambia, Zimbabwe.
If you are transiting in Dubai from the countries listed directly above, you must have a negative COVID‑19 PCR test certificate that is valid for 96 hours from the date of the test, as well as any requirements for your final destination.
Test exemptions
UAE nationals are exempt from taking a COVID‑19 PCR test before departing for Dubai. They will be tested on arrival in Dubai.
Children under the age of 12 and passengers who have a moderate or severe disability are exempt from taking a COVID‑19 PCR test.

Moderate or severe disability includes neurological disorders and intellectual or developmental disabilities. For example: Acute spinal cord injury, Alzheimer's disease, Amyotrophic lateral sclerosis (ALS), Ataxia, Autism spectrum, Bell's palsy, Brain tumours, Cerebral aneurysm, Cerebral palsy, Down Syndrome, Epilepsy and seizures
All other passengers, including those who are visually impaired, hearing impaired or physically challenged must hold a negative COVID‑19 PCR test certificate as per the requirements.
COVID‑19 testing laboratories
The UAE government has specified designated laboratories. You can either use the recommended laboratories in the list or any trusted and certified laboratories in your country of origin to get your COVID‑19 PCR test.
If you are flying from India, Pakistan or Nigeria or Bangladesh, you must get your certificate from one of the labs listed in the designated laboratories document to be accepted on the flight.
Specific testing rules for travel from India to Dubai
Effective 24 April 2021, passengers who have travelled from or transited through India in the last 14 days will not be accepted to travel from any other point to the UAE. 
Passengers travelling from India to Dubai must take a COVID 19 PCR test not more than 48 hours before departure and present the results at check‑in. The UAE government will accept Reverse Transcription Polymerase Chain Reaction (RT PCR) laboratory results from any lab authorised by the government of India. Laboratory results will only be accepted from authorised labs that generate a QR code linked to the original report.
Rules for travel from South Africa and Nigeria
Those who have been in South Africa and Nigeria within 14 days of departure, will not be allowed to enter or transit through Dubai. This is not applicable for UAE nationals who are returning to UAE and members of diplomatic missions.
Rules for travel from Brazil
Passengers travelling from Brazil with Dubai serving as their stopover or final destination will not be granted entry.  Only passengers who are travelling to Brazil are permitted to stopover in Dubai. This also applies to UAE nationals and UAE residents.
During check‑in
All travellers to Dubai, including passengers with a connecting flight, must complete this health declaration form and give it to the staff at check‑in. You can download it now and bring it to the airport with you, or you can complete it at check‑in.
When you arrive
You may need to take another COVID‑19 PCR test on arrival. If you take a test at the airport, you must remain in your residence until you receive the test result.
If the test result is positive, you will be required to undergo isolation and follow the Dubai Health Authority guidelines.
The UAE government has set up numerous drive-through COVID-19 test centers to safeguard public health. You'll find these test centers available across all emirates in the UAE. The emirate of Abu Dhabi specifically requires international and domestic travellers to obtain and present a negative COVID-19 PCR test or negative laser blood test not older than 48 hours before being granted entry.
If you're planning to domestically travel to Abu Dhabi, either by road or air, you may find our comprehensive COVID-19 test center locations in the UAE to be particularly useful.   
ICA Smart Services
The ICA has launched its Smart Servies program to further facilitate citizens and residents looking to return to the UAE. Among others, the ICA Smart Services provide UAE and foreign nationals a centralized portal from which they may access various services pertaining to visa inquiries, permit inquiries, payment of fees and fines and personal information updates. ICA Smart Services also allows GCC nationals and residents to renew or cancel certain services as well as applying for new visa permit. 
A step-by-step guide for all returnees: a quick recap
To sum things up, please take a look at our following step-by-step guide for your return to the UAE.
Step 1: Ensure that your documents are valid. You may do so by registering yourself to the ICA Smart Services here. 
Step 2: Learn about the rules and requirements of both your airline and airport. Also, please check for any pre-travel approvals set by your country of departure. 
Step 3: Conduct an RT-PCR test at designated laboratories. Be sure to bring the test certificate with you.
Step 4: Book your ticket.
Step 4: Ensure that you have the Al Hosn app installed. Dubai residents are also required to install the DXB Smart App.
Step 5: On your departure date, make sure you arrive at the airport early and have your PPE ready.